I'll be the first to say it – Salomon has mastered the art of crafting top-tier sneaker colorways. This goes for most, if not all sneakers within the brand's extensive high-performance arsenal, but none are quite as masterful as the XT-6.
Originally launched in 2013, the Salomon XT-6 was designed to provide functional performance capabilities to athletes taking part in ultra-distance races under the harshest of conditions. The silhouette is built on three core foundations: cushioning, a light yet durable construction, and long-distance stability.
Beneath (and below) the hood, these foundations are served through multiple elements, including the world-class Agile Chassis System, foot-hugging EndoFit, high-grip Mud Contrapgrip, dual-density midsole, and Quicklace system – basically, the shoe's a beast.
Beyond the trail and worlds away from leg battering extreme sport, the XT-6 has become a staple of the fashion industry. Filtering through into the mainstream, the silhouette has become just as celebrated as a style icon as it is in the performance world, and with colorways like these, who's really surprised?
With a whole host of new colorways due to roll out for spring, we dived into some (emphasis on some – there are plenty of other options worthy of a top spot) of the best colorways the XT-6 has to offer.
1. Apricot Buff/Frost Gray/Velvet Morning
I don't know what it is about that orange, but it compliments the silhouette's upper perfectly. The subtle touch of purple, vintage-like off-white tones across the midsection, and black framing at the outsole and lining *chefs kiss*
After waiting eagerly waiting for most of the spring drop to touch land, we finally have a chance to secure this pair.
2. Black/Magnet/Vibrant Orange
Another Spring/Summer 2022 banger that's sure to make waves. This is the first of the new season colorways to touch down online, and honestly, it's easily one of the best. You can never go wrong with an all-black pair of XT-6, but these take the blank profile and elevate it with a touch of fire.
Don't sleep on these – once they're seen in the wild, people will be going crazy for them.
3. Green Gables
Initially, I wasn't crazy about these (but in all honesty, it took me a while to warm to Salomons as a whole), but the blocking and choice of hues are pretty much perfect.
Obviously, the deep green upper is the main draw, but the contrasts brought about by the hit of volt green gives life to the rest of the palette. It's no surprise that these were so popular at release, and remain one of the best.
4. Quarry/Bleached Sand/Cumin
I think it's completely fair to say this was one of the best XT-6 releases of 2021, and that's not just because it's one of the pairs I own.
It can be hard to get blue sneakers right – too bright and they're unsightly, too dark and you may as well have gone black. This blue hits the sweet spot, giving off a sky-like yet almost metallic finish that's perfectly balanced out by the dark darker tones.
Looking at these is almost like being at the beach. Almost.
5. Vanilla Ice/Granite Green/White
If there's one thing that is essential for a sneaker brand to execute to a high standard, it's white sneakers. All-white renderings are pretty difficult to do badly, so long as the silhouette is good – but retouching a white base with additional pale shades can easily go wrong.
This isn't the first time Salomon has knocked it out of the park with pale tones, and I doubt it'll be the last, but it's easily one of its best.
As I'm writing this, the pair have gone to retail. Don't sleep.
6. Blooming Dahlia/Monument/Black
I don't know what it is about this pair. Part of me really doesn't want to like them, while the other is obsessed. It's a toxic relationship that, realistically, I'm going to keep on coming back to.
It's totally unique and for some reason, the volt-on-pink contrast is giving motorsport-meets-Napster vibes.
7. Vanilla Ice/White/Red
This colorway gets some love solely off the similarity it bears to the OG Air Max 1. I see no faults here.
8. Triple Black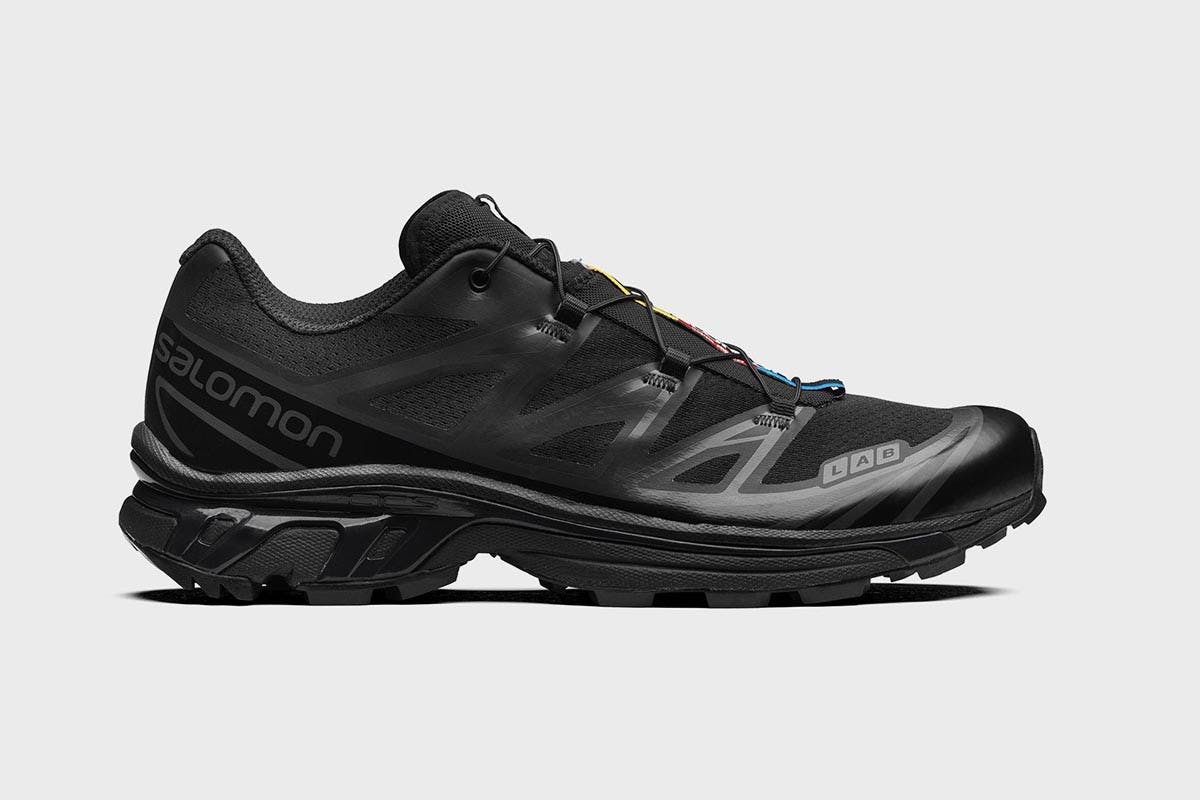 Sorry to bore you with basics, but these are my everyday go-to wear. Batman would be proud.
9. Triple White
Again, she's basic, but she serves a purpose and serves it well. It's the little touches of grey that give the colorway so much more depth than your regular white Nike Air Force 1.
10. Vanilla Ice/Yucca/Sun Baked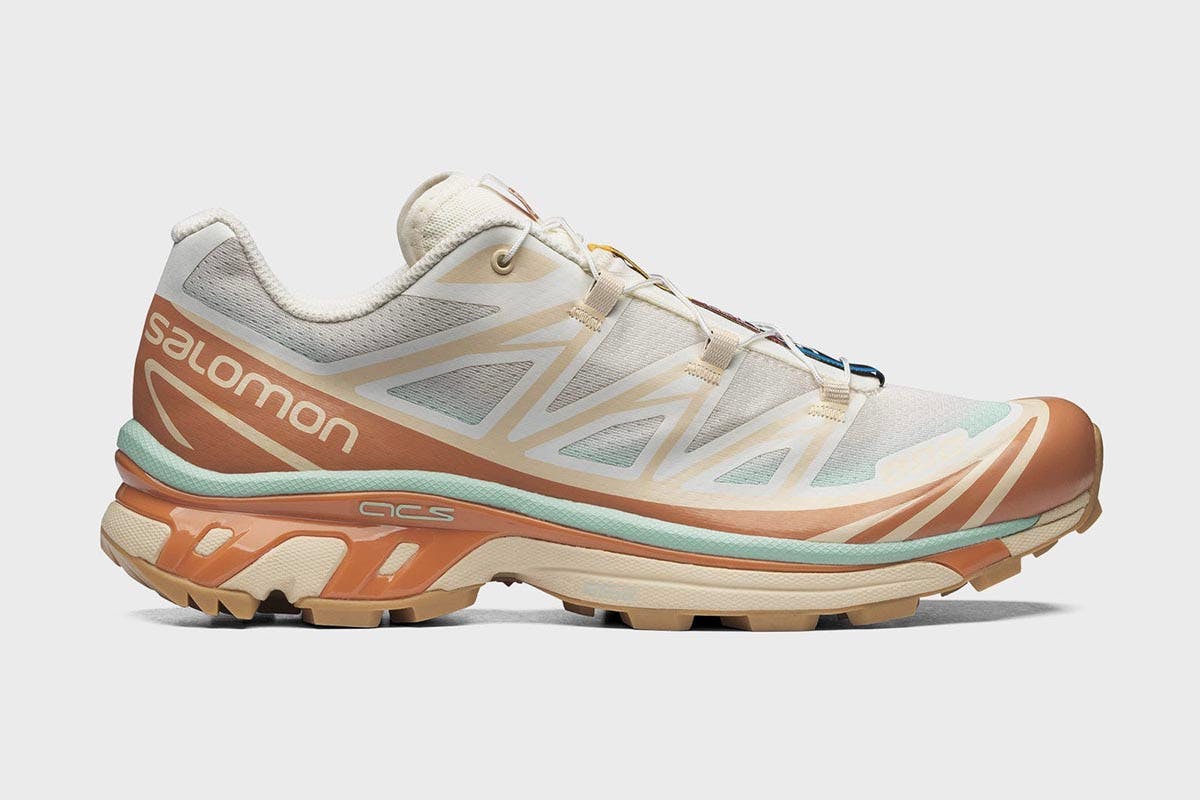 The XT-6 Skyline looks incredible in sandy, beach-like tones, and if you're looking for a sneaker that'll slide in effortlessly to your summer rotation – you need look no further.
11. Safari/Vintage Khaki/Castor Gray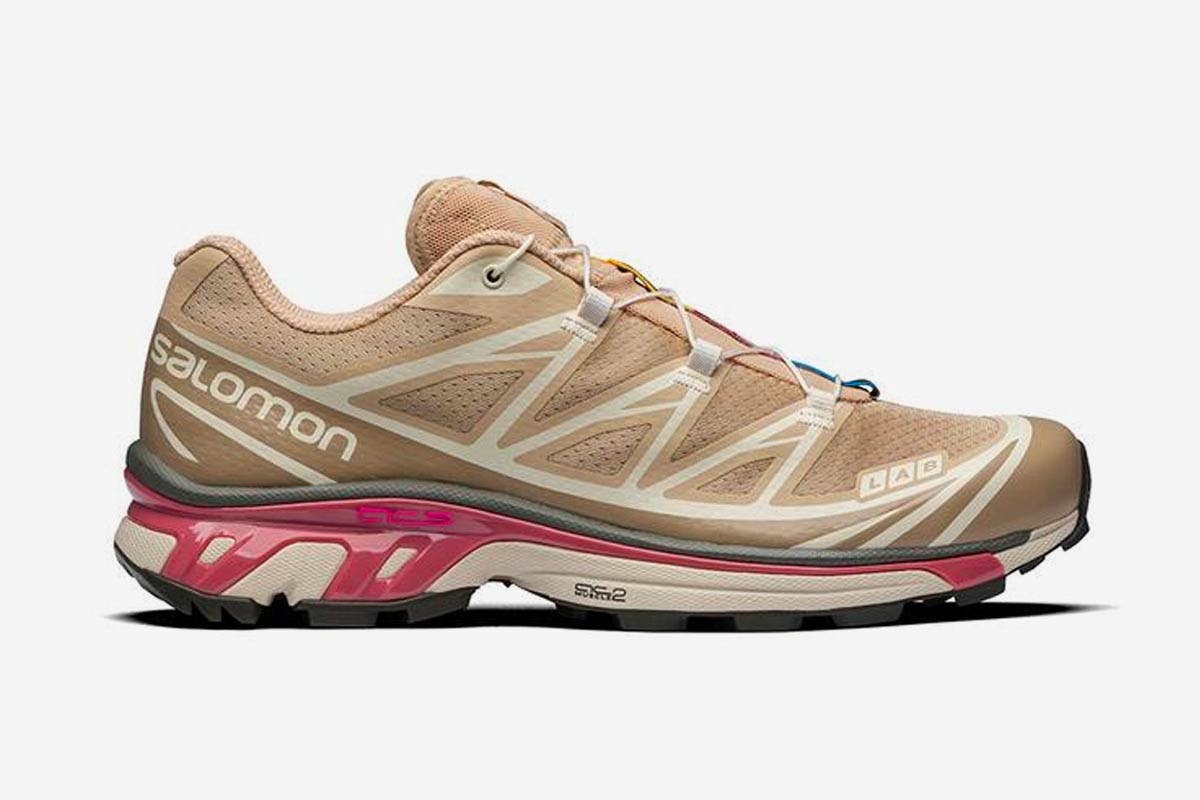 Overall, this colorway is pretty underrated. It offers up something a little different from the norm, feeling a little less vintage trail-inspired. There's something quite modest about the render, which allows for the technical details like the AGS system to shine through.
12. Primrose/Blue/Monument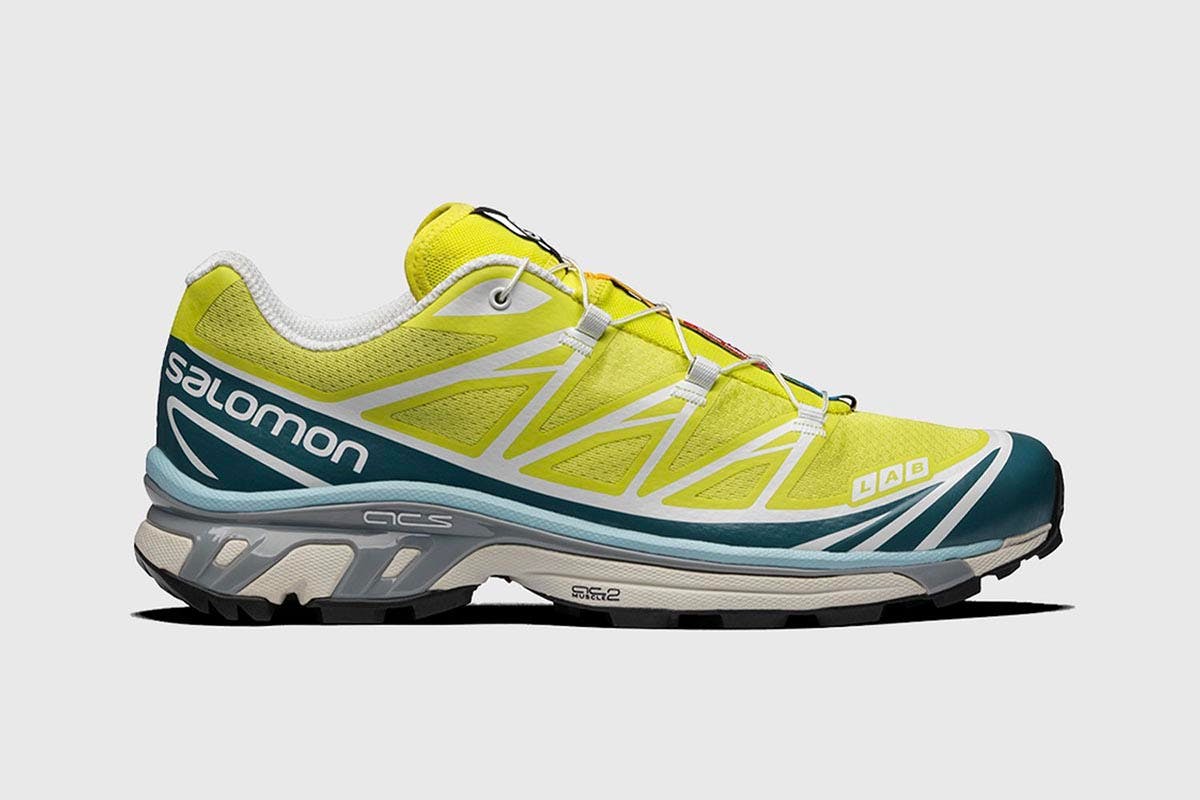 Looking to make a statement as your stride down the high street? Then this is the Salomon for you. Unapologetically bright, bold, and full of contrast. You really can't complain about how fun this pair is – definitely a winner.
13. Ebony/Maverick/Evening Blue
With these, I'll be the first to admit, they look far superior in person. Online the colorway can feel quite flat and a little underwhelming, but in natural light, the purple really elevates the blue-grey base.
14. Black/Riviera/Nimbus Cloud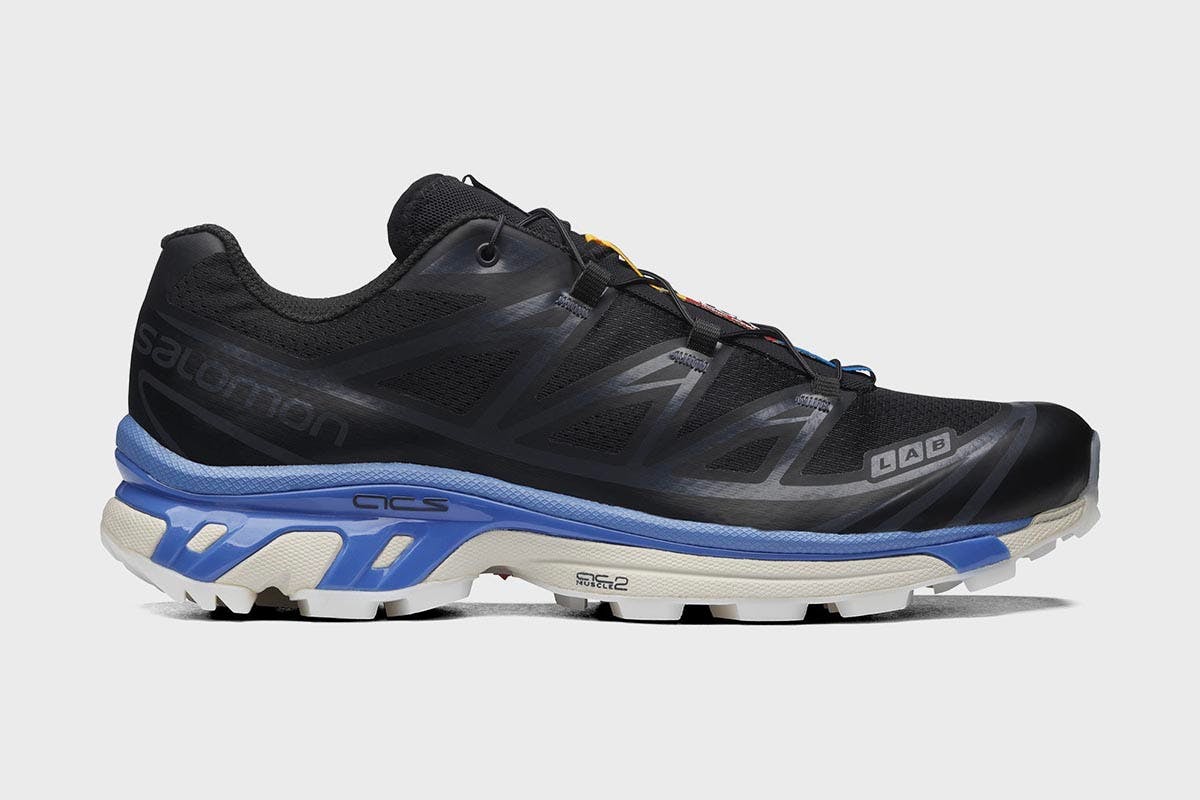 Baring a strong resemblance to last year's and wander collaboration, you could say this colorway is a little underwhelming. What really sets it apart, however, is the addition of a clear outsole. It's a minor touch, but one that makes all of the difference.
15. Madder Brown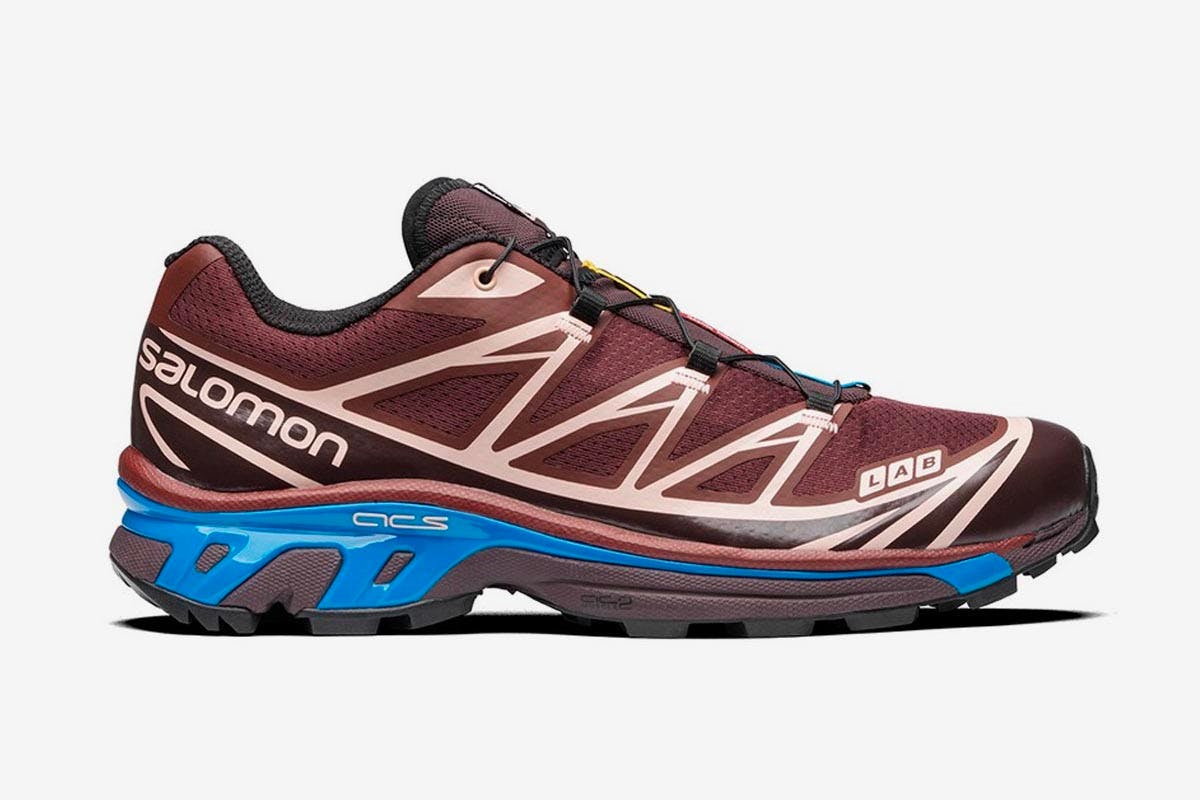 This colorway is a winner based on its name alone. Note to self – future stage name "Madder Brown."
16. Moonscape/Leek Green/Vibrant Orange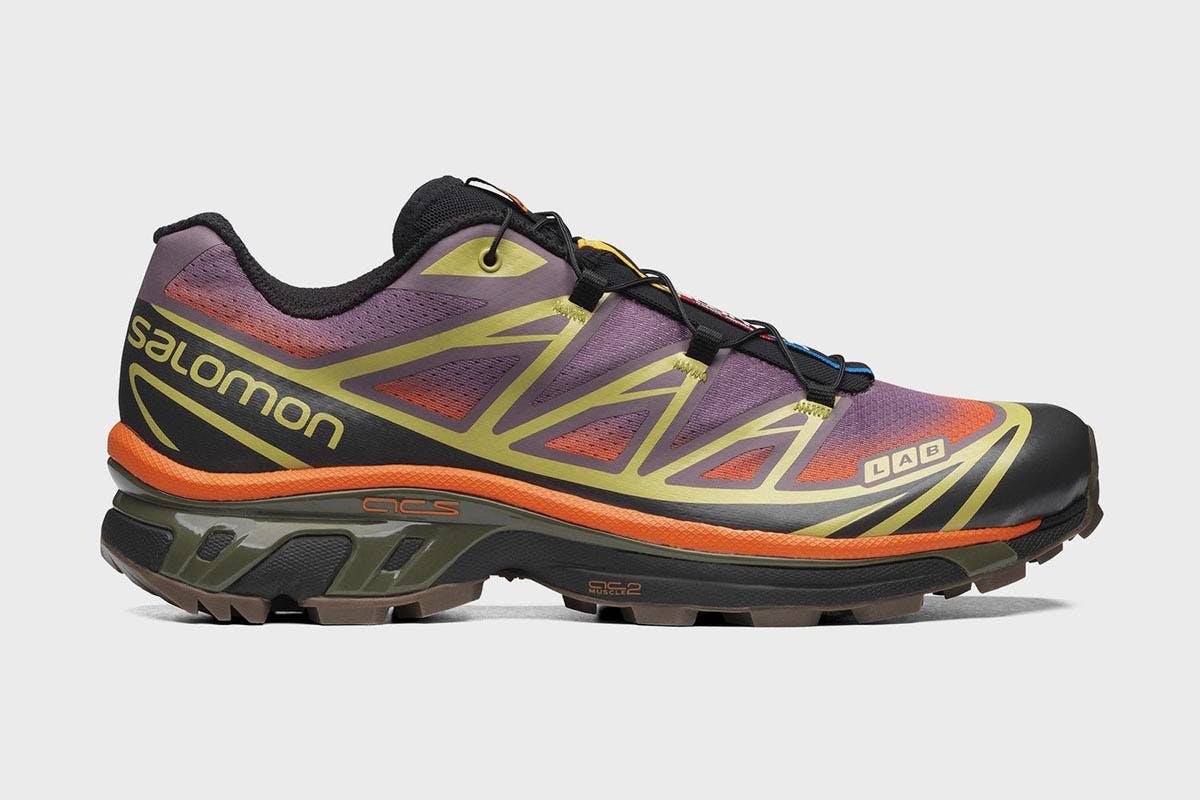 While I can't say I'm that keen on this upcoming colorway, I respect the risk-taking. There's certainly a lot going on, but the upper gradient is beautiful.
I just wish the gold could have been swapped out for more black, then these would probably be significantly higher on my list.
17. Quiet Shade/Lunar Rock/Evening Primrose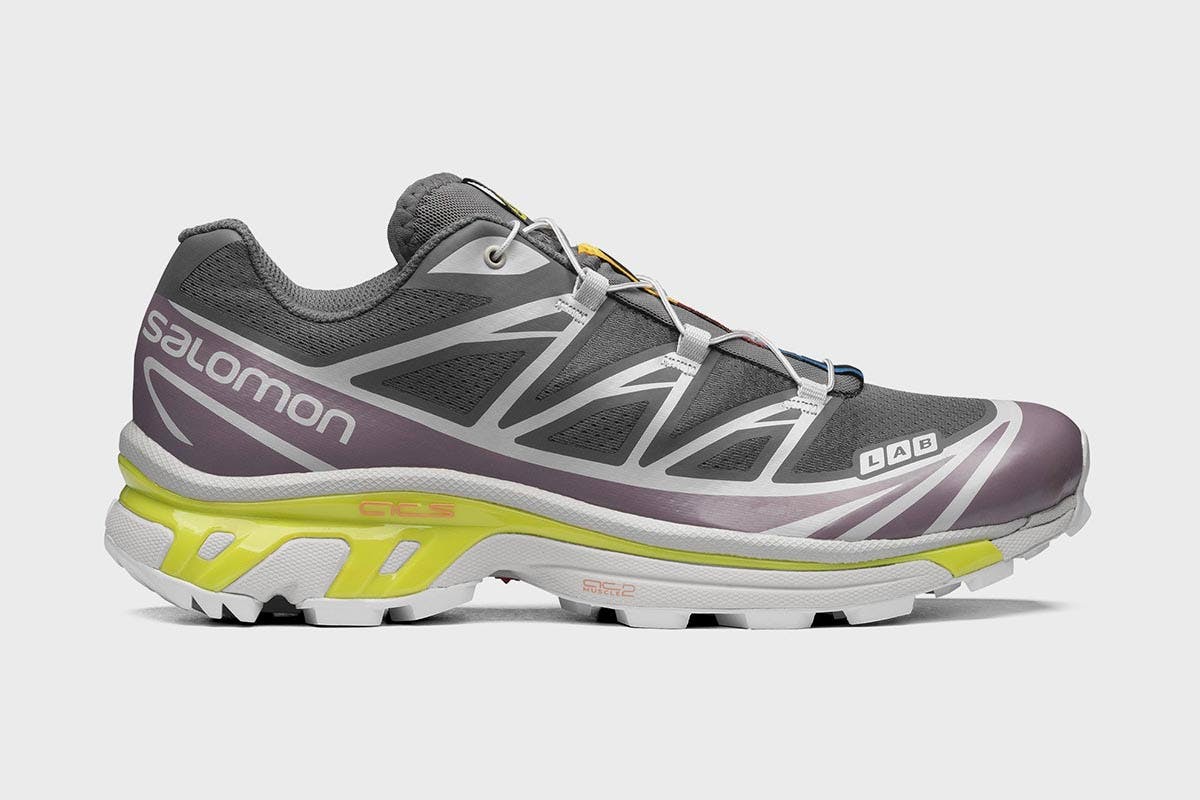 Not my favorite pair, but also not mad at them. I think the silvery-grey that fills a majority of the upper is a really nicer counterbalance to the deeper grey at the center.
That being said, as a Spring/Summer colorway, it's a pretty moody palette.
18. Safari/Magnet/Vanilla Ice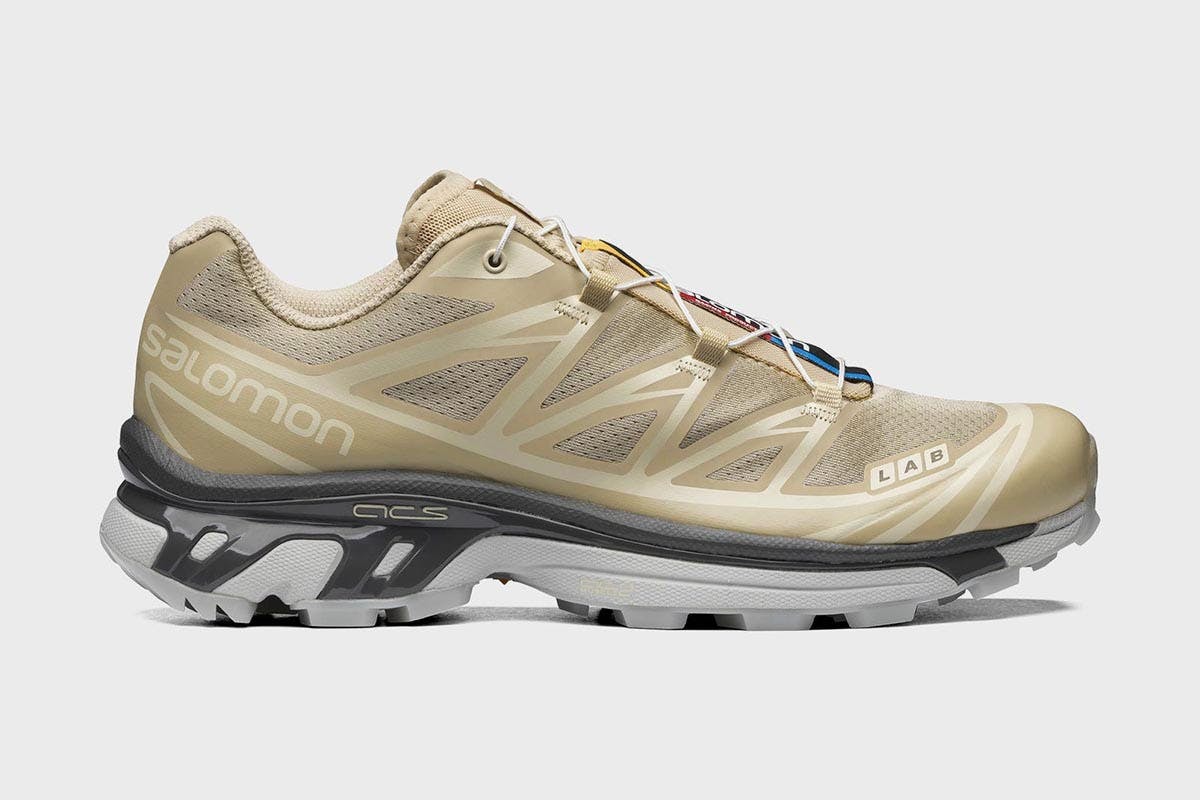 Very, very slowly these are growing on me. If I end up taking a trip to hit the sand dunes, I'd definitely equip a pair. Until then, we're going to continue to have a love/hate relationship.
Shop more Salomon sneakers