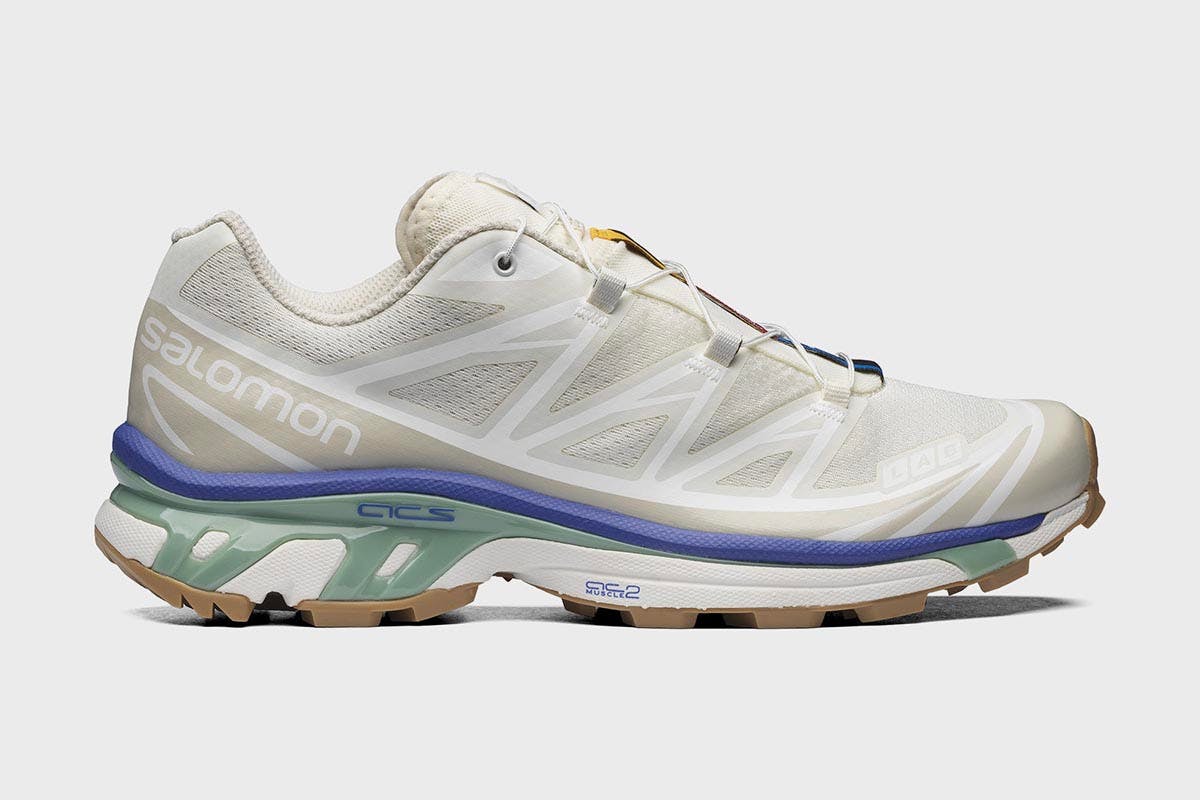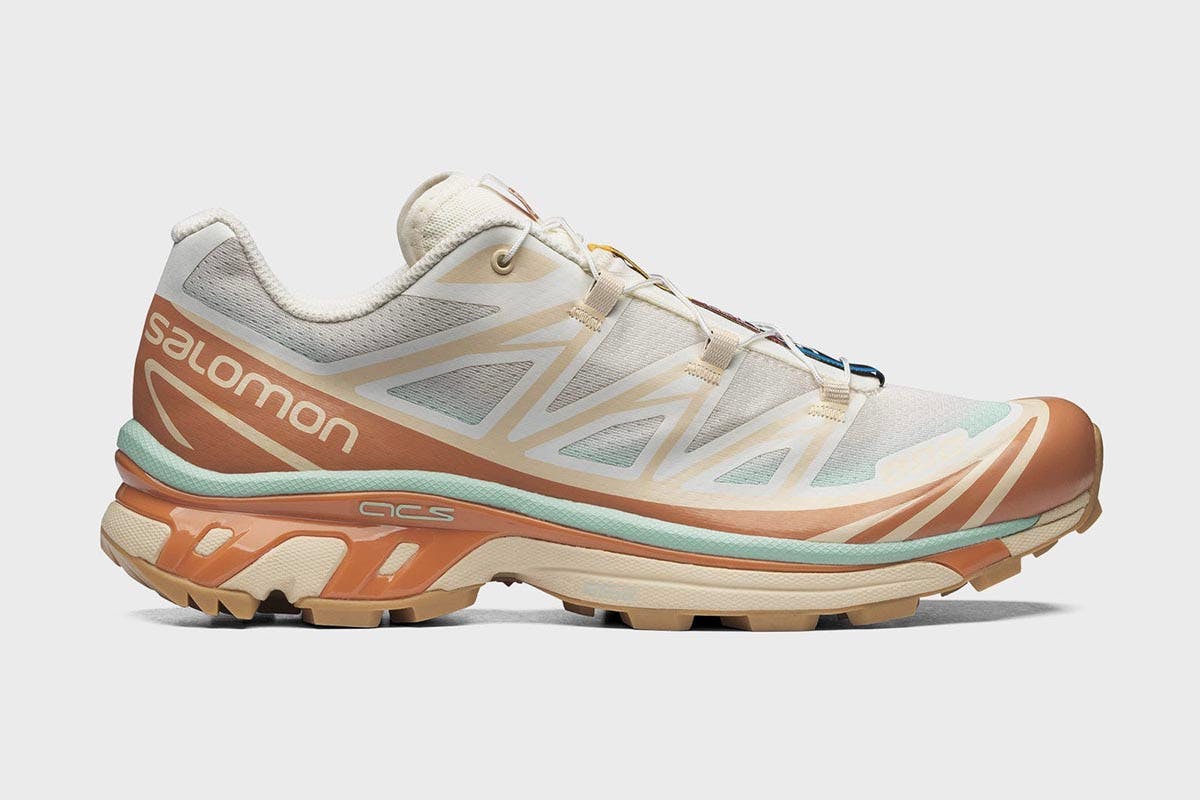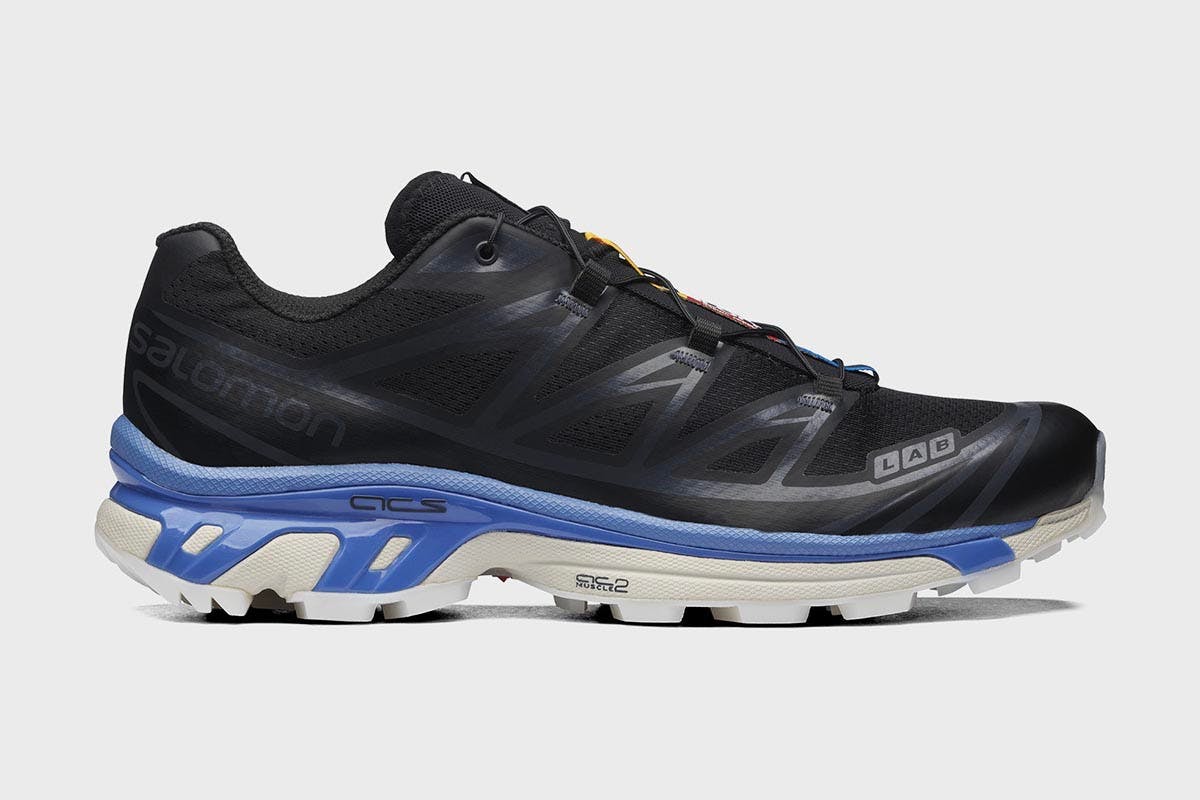 The approach of spring sees Salomon go heavy on the fan-favorite XT-6, pushing the silhouette to its peak with some of the strongest colorways it's seen yet.
Salomon creates some of the best sneaker colorways in the industry. I find it hard to believe anyone can dispute that, especially given the huge mainstream success of the XT-4, XT-6, and the newly introduced ACS Advanced Pro.
Striking a balance between the beautiful color blocking of vintage hiking and trail gear and contemporary styling, the French performance sneaker brand has settled into the role of providing the fashion industry with its essential footwear for day-to-day wear.
While monochromatic staples like triple black and triple white remain key all-season options, Spring 2022 ups the ante with eight new colorways, covering the classic XT-6, as well as the new XT-6 SKYLINE and XT-6 CLEAR.
Of all of the options being introduced next month, the XT-6 CLEAR is certainly the most modest. Arriving two colorways, including the sand dune-like "Safari/Magnet/Vanilla Ice" and "Black/Riviera/Nimbus Cloud," which mirrors last year's and wander collaboration, these are easy wearers that can blend into any rotation.
On the other hand, the XT-6 SKYLINE makes more of a statement, with two oppositional colorways bearing resemblance to the sunrise and sunset through a marriage of warming tones on one dark and one light base.
The final four colorways of the season lend themselves to the classic XT-6, with a selection of some of the brand's strongest looks so far.
Two pairs that will undoubtedly sell out at pace are the extremely seasonally-appropriate "Vanilla Ice/Granite Green/White" and vibrant "Black/Magnet/Vibrant Orange," which has been doing the rounds on IG.
Last but by no means least are the "Quiet Shade/Lunar Rock/Evening Primrose" and "Blooming Dahlia/Monument/Black," the latter of which has huge potential to be a favorite of the season.
All eight pairs of the new Salomon XT-6 Spring 2022 colorways will roll out online in April.