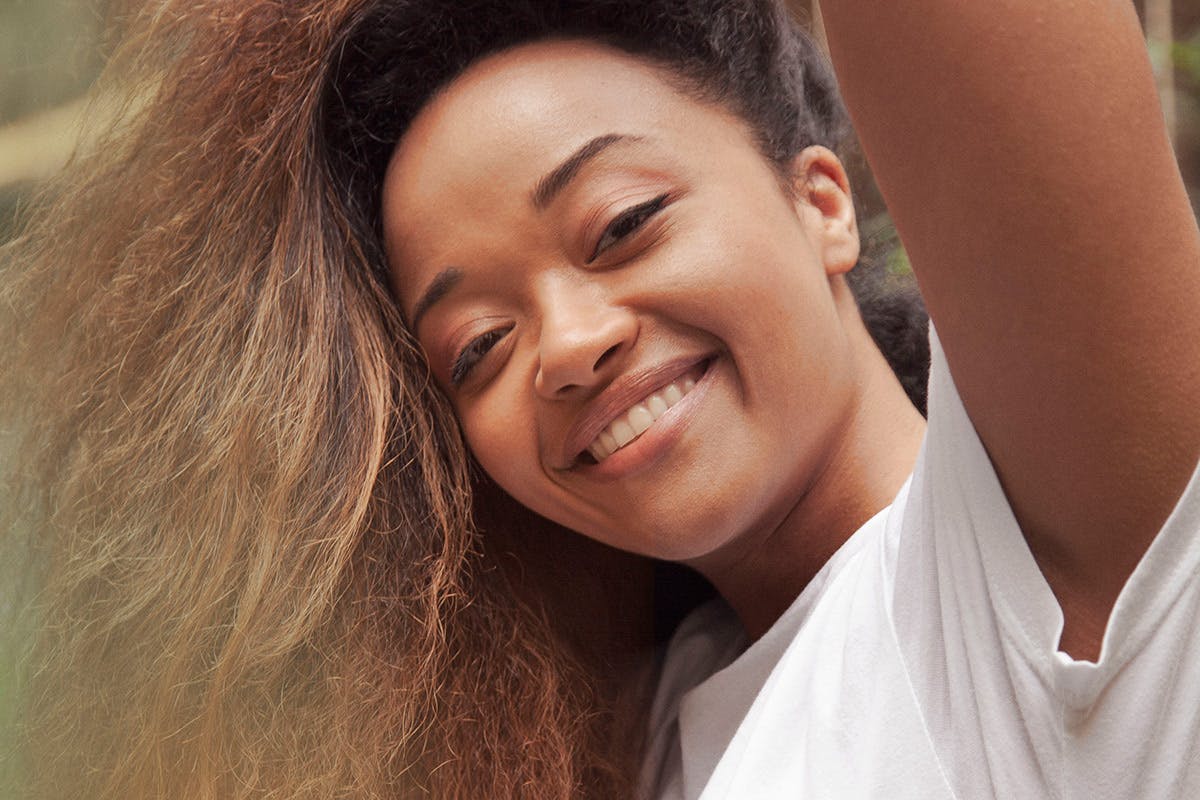 Picture this. It's Coachella 2017. Golden hour at the Sahara Tent. The late afternoon light illuminates the stage. KAYTRANADA is playing a bouncy set of his singular hip-hop beats, when all of a sudden a woman with an outfit the same hue of the California sun comes on stage to sing. It's Shay Lia, and she's performing her breakout single "Leave Me Alone," produced by Kaytra, which featured on his now canonical 99.9% mixtape. Her stage presence is electric, her hair sways along with her body, and she seems at ease above the crowd, thousands of eyes on her. It may not seem evident, but that appearance marked Shay Lia's first time on stage - ever. Whereas many performers cut their teeth at talent shows in their youth, awkward open mics, and random gigs with a handful of people in attendance, Shay Lia's first time was at one of the most esteemed music festivals in the world.
There's an analogy in there somewhere about Shay Lia's music career so far. This fact seems like an important part of her lore, even though she doesn't have anything to hide, and she certainly hasn't skipped any steps. She does, however, contain a sort of impatient energy. She knows her worth, she sees exactly how she wants it all to go, and it's almost as if she's waiting for the rest of the world to catch up. But make no mistake, people are noticing, and they're catching on to Shay Lia not only as someone who's collaborated with one of the most exciting hip-hop producers of our time, but also as an artist in her own right.
After releasing singles at her own pace while she was attending university, she dropped her debut EP Dangerous this May. In her words, she aimed to do something "very cohesive," elaborating, "I want [listeners] to feel like they've been introduced to a new artist, properly. That they understand my style. And then also the emotions. I think it's a pretty uplifting project but there are a bit of sadder tones." Whereas her singles were tantalizing and fascinating small plates at a hip new restaurant, Dangerous is a hearty, traditional meal with some new, unexpected flavors thrown in. Over seven tracks, Shay Lia is able to adequately satiate us with her breezy, sensual take on R&B, and she isn't overtaken by the allure of her collaborators like Buddy, KAYTRANADA, Badbadnotgood, and Kojey Radical. They complement her without outshining her unique glimmer. She's also quite pleased she got both Buddy and Kojey Radical to sing on their songs, "Voodoo" and "Want You" respectively, even though they're more known for their rapping skills.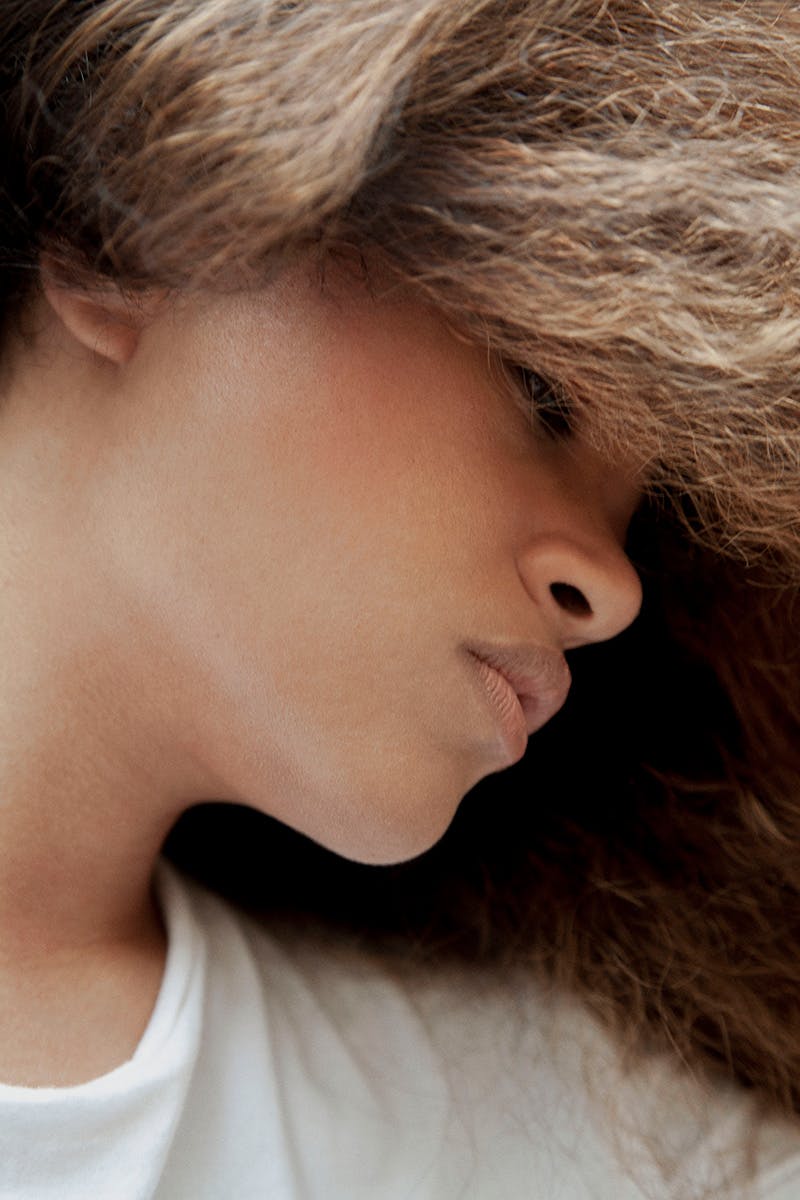 But who was Shay Lia before "Leave Me Alone" and all the exciting collaborations? Born Shanice Hassna Danielle Dileita Mohamed in France and then raised in Djibouti, she relocated to Montréal, Canada in 2012 to attend university. "I studied Communication and Sociology. It was very boring, and it was never ending. At first I felt like I was doing it because I had to," she explains. Amidst a lack of enthusiasm for her studies, she found an increasing appreciation for the city she found herself in and all it had to offer, namely, its unique music community. "It was just me loving music and meeting people, becoming a part of the community," she explains.
She discovered she had a pretty good singing voice as a teenager with her mother's encouragement, even developing her own taste, listening to artists like Al Jarreau, Amy Winehouse, Alicia Keys, George Benson, Stevie Wonder, Michael Jackson, and Marvin Gaye. While she wasn't sure she'd ever write songs and sing back then, meeting KAYTRANADA at a DJ Jazzy Jeff concert proved a major turning point. "We became friends and he saw a video of me singing on Facebook," Shay Lia recounts, "And then he asked me if I was able to write songs or if I was just doing covers. And I lied to him, I told him that I could write because I felt like there was an opportunity there and that maybe I could."
From there, their first collaboration "3 Months" was released in 2014, which followed her debut single "Virgo" produced by OVO affiliate stwo. Both songs have other a million streams each on SoundCloud alone, proof of her rightfully earned indie cred. She kept going, juggling her university life with her identity as an independent musician, always with her eyes on the prize. She linked up with both KAYTRANADA and Badbadnotgood for "Blue" in 2017. There was no plan, just her love of music. As her graduation loomed nearer, she met her manager, with a plan in place to drop a debut EP. "We released singles to try different things and as an independent team and just the two of us. It's really hard when you work so hard on a project and people don't know the few resources that you have. You want to have as many passionate people about it around you," she explains, starting off a fervent train of thought about her unshaken need to remain independent.
"I'm 25 and I ... So I'm not like 16 singing pop," she continues. "I'm 25 and I know what I want to do. I write everything myself. I know who I want to work with, where I want to go. So it's a lot of control. I feel like from the type of artist that I am, we have, especially today, more of an option to maintain control by staying independent. Some people stay independent because they understand their own thing and it's a good way to also not miss any steps and stay longer in the business. Because if you take the time, you understand how it works and you know why you're here and how to maintain it as much as you can. And hopefully you have a longer career than if you just pop out of nowhere."
Her headstrong feelings about how her music career should go have clearly paid off. Her EP made its debut at number 3 on the Canadian R&B charts and was on the longlist for the Polaris Prize, one of Canada's most prestigious music awards. It's been picking up steam ever since. She's touring Europe with Omar Apollo in November and released an official music video for Dangerous' "Good Together." The retro visuals to the funk-inflected track take place in a laundromat, where Shay Lia dances on washing machines in a bid to seduce someone. Her charisma is palpable.
Although she's been working hard for the last five years, one senses from her words that this is truly only the beginning of Shay Lia. When I ask what kind of legacy she wants to leave behind, she begins by saying she doesn't know, she's only getting started. Her response evolves into a reflection on her identity as a mixed-race woman who's moved a few times and never quite fit in, weaving in career advice for others, and not wanting to compare herself to other female artists.
"I think it takes time, but once you push and have that bit of space just for yourself, you could stay there all your life," she explains. "So that's what I'm trying to achieve, I'm working hard on that right now. I'm just trying to establish myself, connect with the right people and just see what happens." She continues, "I would like to be remembered as someone who just followed her guts, someone who hopefully made it, someone who wasn't influenced by others too much musically." For now, with the catalogue of singles she's built up and the impressive statement that is her Dangerous EP, it's not hard to see that she's already carving out a place of her very own within the ever-widening landscape of R&B and music on the whole. Now that she has all the time she needs to create the art she wants to make, there's no doubt that everyone else will catch up to her.