Who: Shia LaBeouf
The outfit he's wearing: Oversized double-breasted Gucci suit, Gucci loafers, and Gucci socks.
Location: 2020 Film Independent Spirit Awards
Why it works: Bong Jong-ho and Timothée Chalamet might have dominated the weekend's headlines with their history-making wins and bricked fits, respectively, but elsewhere in Hollywood, Shia LaBeouf was busy doing what he does best: dressing like a fashion king. Gentlemen, take note. This is how you turn up for an awards ceremony.
While LaBeouf is better known for his off-duty style, the Honey Boy circuit has shown he has more than one string to his sartorial bow. Rather than cooked Golden Goose kicks and grimy vintage tees, we've instead been treated to a gallery of sprezzy suits and luxury footwear. It's a red carpet-friendly vibe, but with a sprinkle of insouciant devilish: see the heeled boots, skin-tight tees, or, as is the case here, pants that have been tailored to show off his white socks. Pure. Shia. Gold.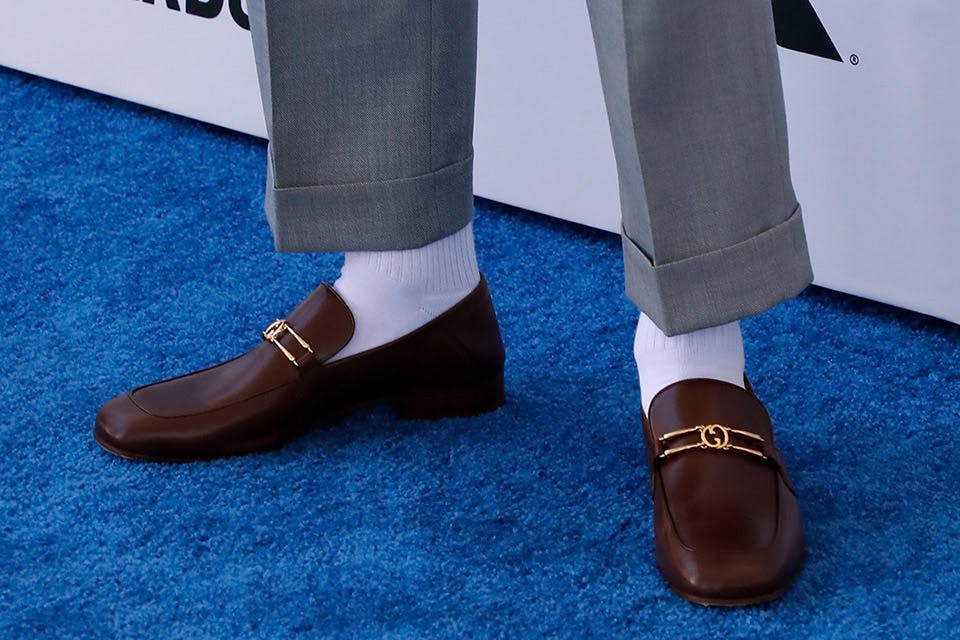 Wearing straight-leg, cropped suit trousers with a smart shoe is one of the oldest menswear power moves in the book, and an easy look to pull off, so long as A) you know a decent tailor and B) can pick out a pair of socks (plain white will invariably suffice). For extra points, be sure to iron in a pleat. Even if you don't plan on hitting any star-studded events in the near future, it's a pairing that can be complemented with a white T-shirt or long sleeve for a more casual vibe. Spring inspiration? Sorted.

Light Brown Monogrammed Canvas Loafers
(Available at 3 Merchants)
(Available at 3 Merchants)