If you've glanced at your news alerts this week you know the apocalypse is coming. Whether it's biblical floods, digital warfare, or the new Corona virus, the end in surely nigh. Pandora's box is already ajar and whatever nasties are inside are already pooling out onto the planet.
The global finale might be a plague of fogs or the Nile turning to blood or all of us piling onto each other online until we turn to dust. You need to be prepared for a few weeks locked in your house glued to CNN (and archive episodes of Homeland on Neflix).
When the dust settles, or the floods recede, or the zombies die out from hunger, you'll be emerging into New Earth with enough practical protection to ward off attack. 28 days later and it's time to live blog the armageddon on your stories but don't skrimp on outfits. Equip yourself with sturdy garments. Humanity's rebirth needn't be unstylish.
Here's my list of apocalypse essentials, both before and after all goes down.
Bottega Veneta Chelsea Boots
Boots are a must after the extinction level event because you never know what debris you'll be kicking out of your way as you migrate towards the source of the intermittent radio signal. People's shoes always melt when they walk across lava but these Bottega soles look thick and durable enough to get you across without first degree burns.
Hurley Advantage Plus 5/3mm Fullsuit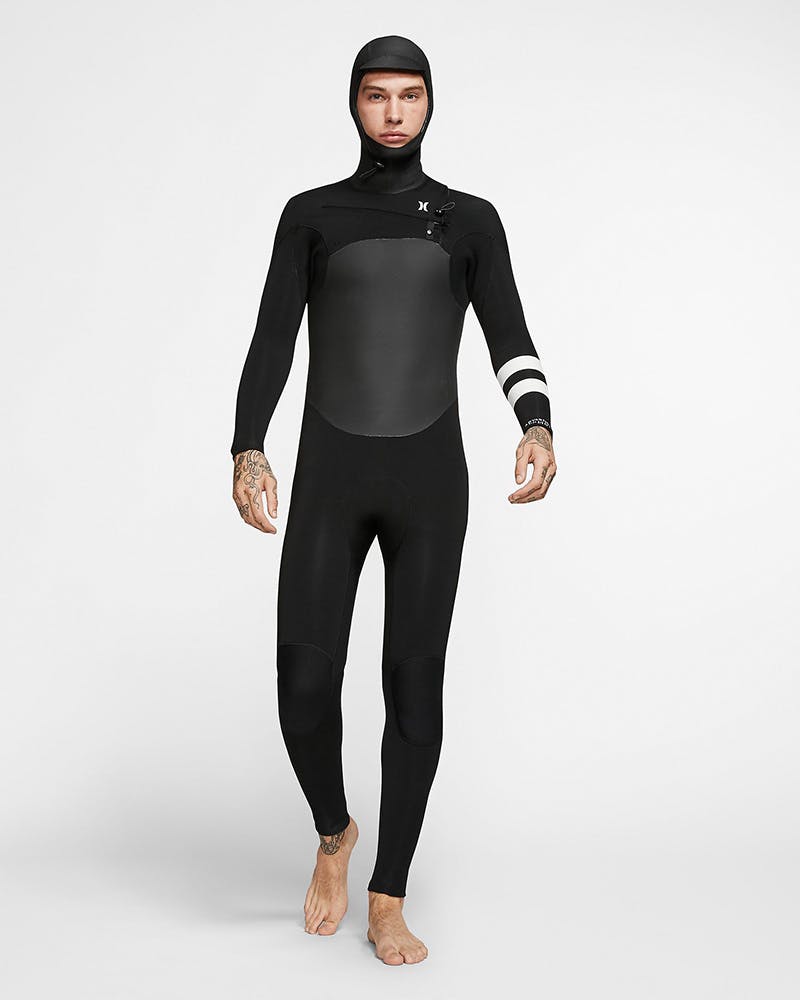 I love a good swim as long at the water isn't secretly acid rain that's puddles. Or boiling hot like in Dante's Peak. Or full of piranhas like in Piranha 3D. There might be no water at all like in Mad Max but the swimsuit still works backgrounded by sand with the right accessories.
20 x Vichy Catalan
Sparkling water because if you're not hydrated you're dead.
1017 ALYX 9SM Straight Leg Trousers
In place of a parachute, consider trousers that have parachute material, and make a quiet swish swish sound. The streamlined luxe patches are utilitarian and post-apocalyptic. These slacks are the Venn diagram where fashion meets Steve Irwin in a good way. Bear Grylls could never.
Basic Civil Unrest Defence Kit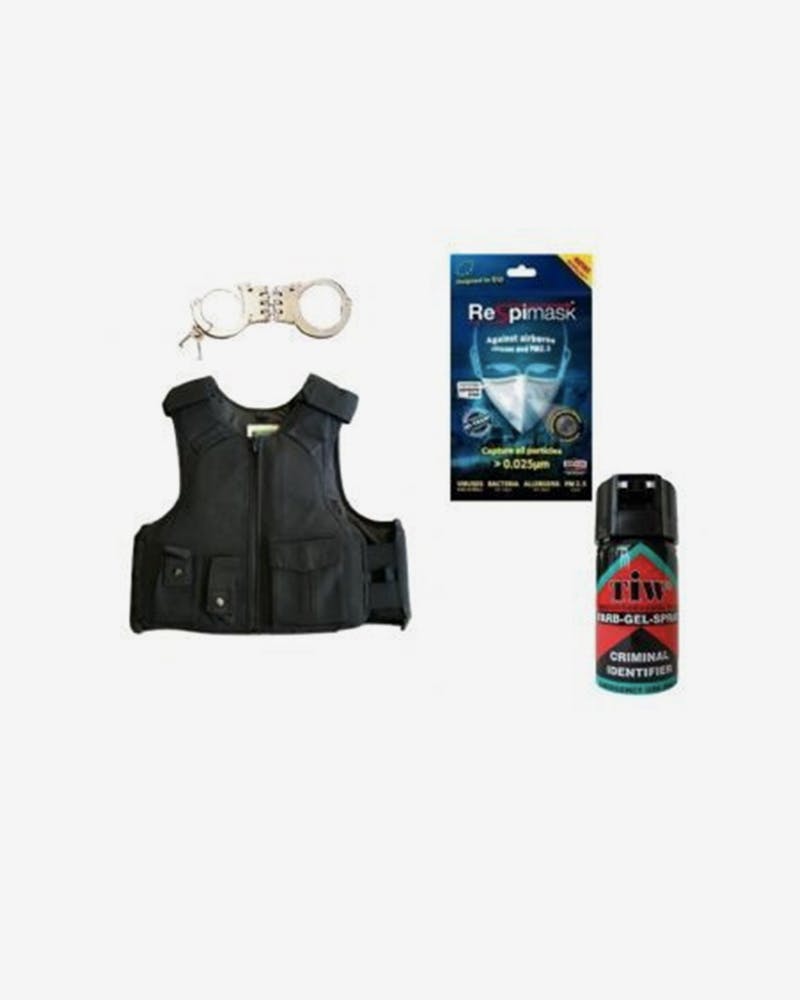 Apocalypse prepper sites are madness but I'm obsessed with the fake policeman kit. A stab vest and a spray that tags assailants so you can find them later after your heartbeat stabilises and you can whip out the handcuffs. Lord knows what happens next. Will there be police stations in dystopia? Things might be feral.
Nigel Cabourn Natural Carpenter Dungaree
Pockets are what you'll need on doomsday when you're in a fugue camp waiting to be airlifted to nirvana. Come through Nigel Cabourn with these dungarees with ample room for an iPad and epipen and a very large 'emergency' Dairy Milk. Cream as a colour choice might feel a little less hardwearing, but the rebuilding of new earth is all about compromise.
Maharishi Japanese Water Repellent Mesh Jacket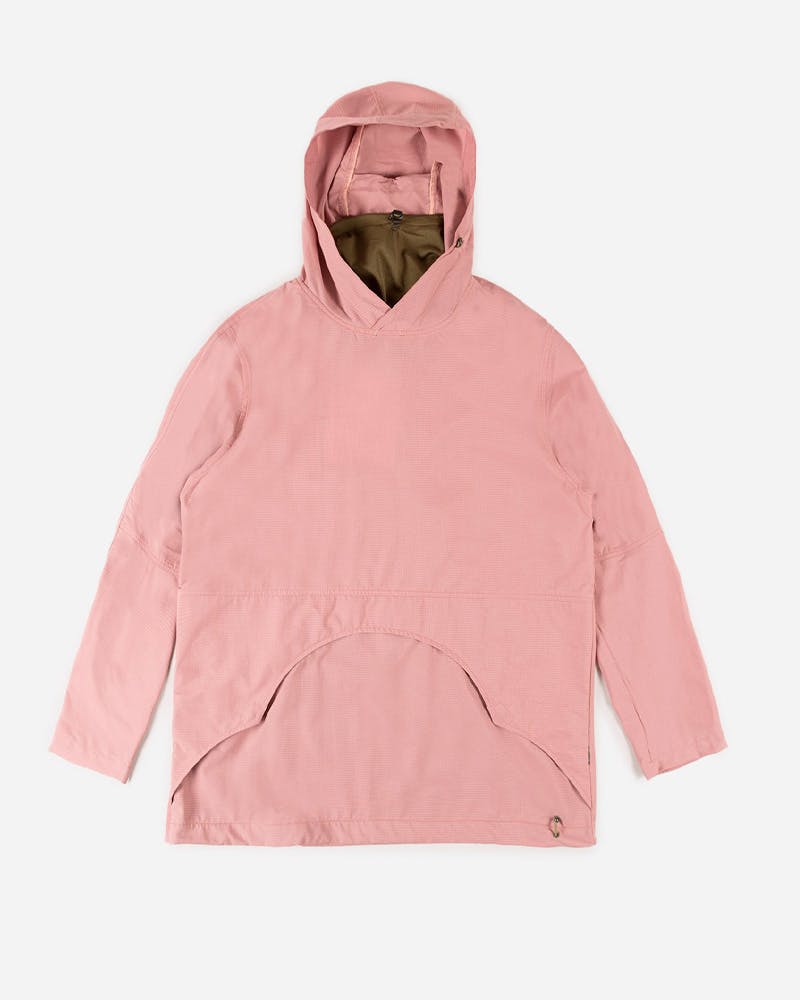 I'm not sure where you'd be adequately camouflaged in a pink jacket, but you'll certainly stay dry under Japanese repellent mesh.
Raf Simons Lab Coat
What if you need to access NASA for an escape pod after the floods? What if the science laboratory has the only working virus antidote? What if the underground research facility is the single secure haven from the zombies? I have found the perfect disguise for all.
Astronaut Foods Neapolitan Ice Cream Sandwich
I just think that the apocalypse shouldn't mean no treats. When the dooms day finally comes, at least we'll still have Neapolitan ice-cream.
Hiker Aluminium Heatproof Suit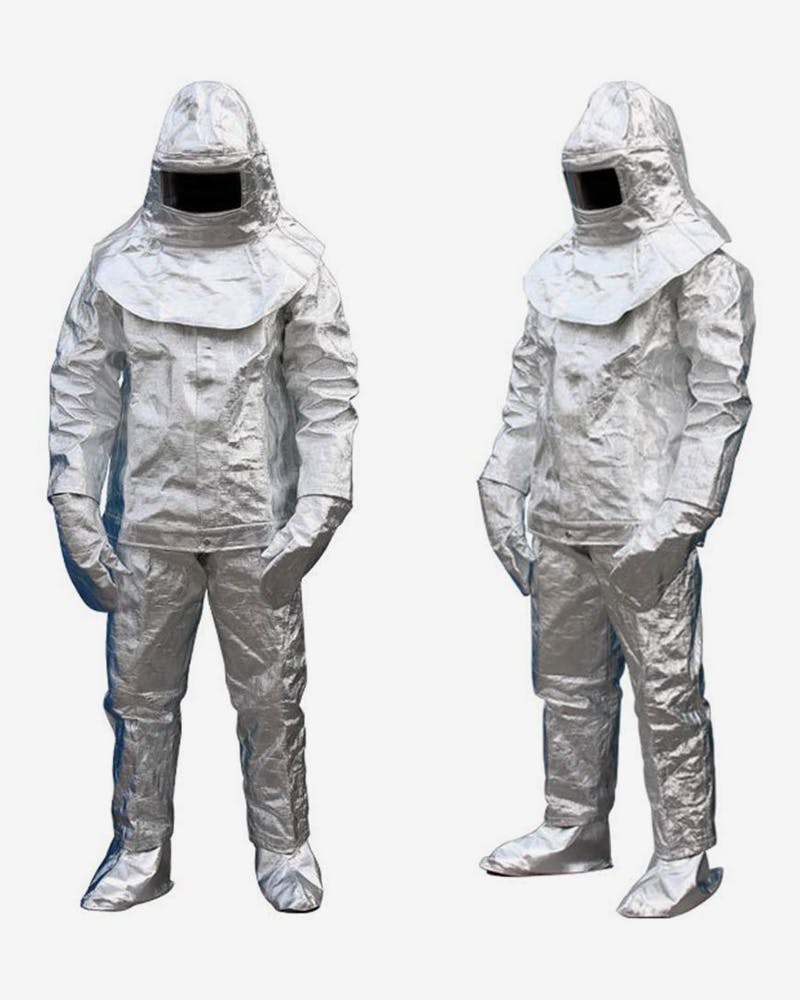 As we wait for the insulating impeding Rick Owens x Moncler collab, let's keep calm and carry on in a flame retardant foil suit.
Read the last edition of Shopping with Raven: New Year, New Me here.