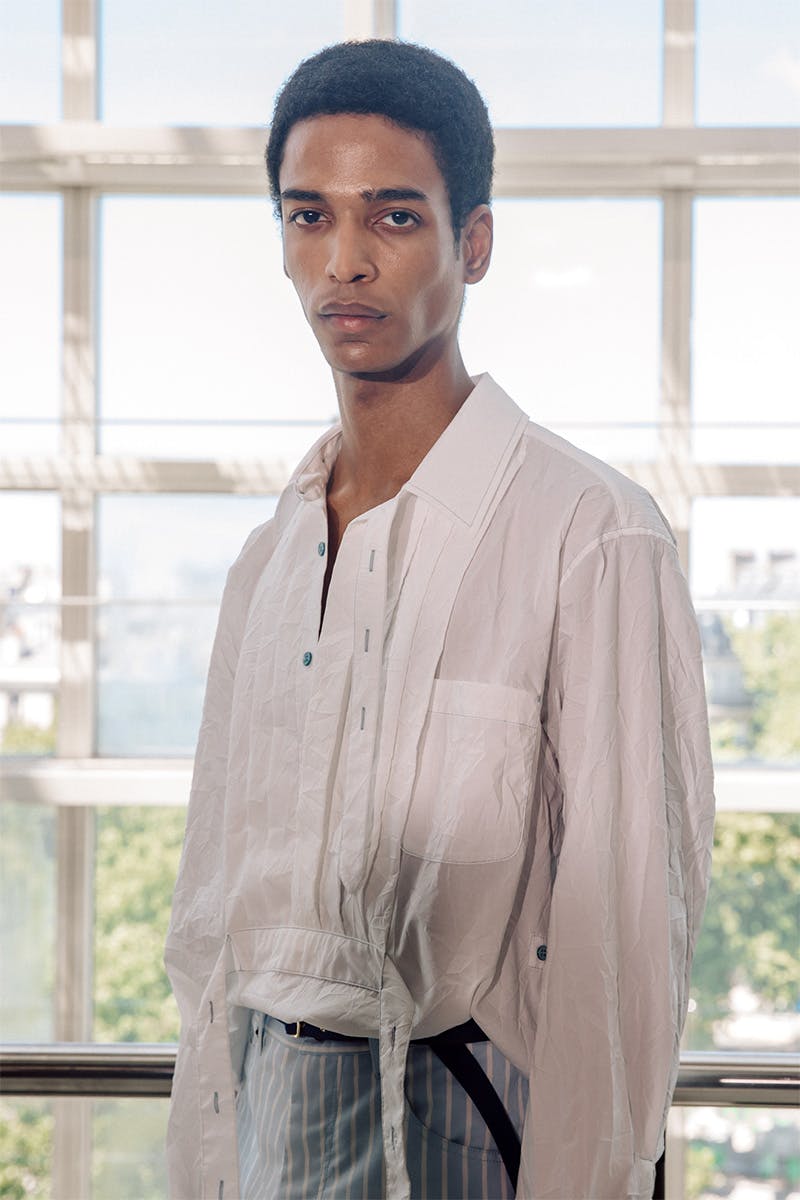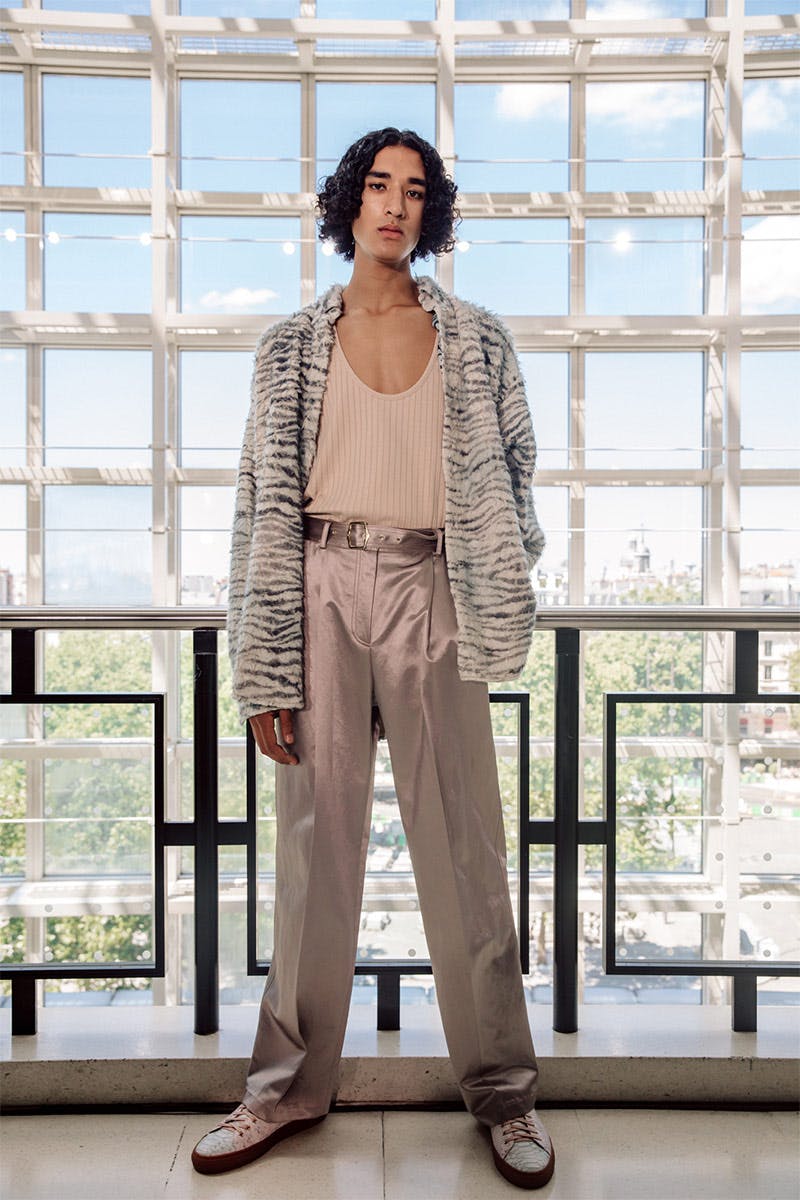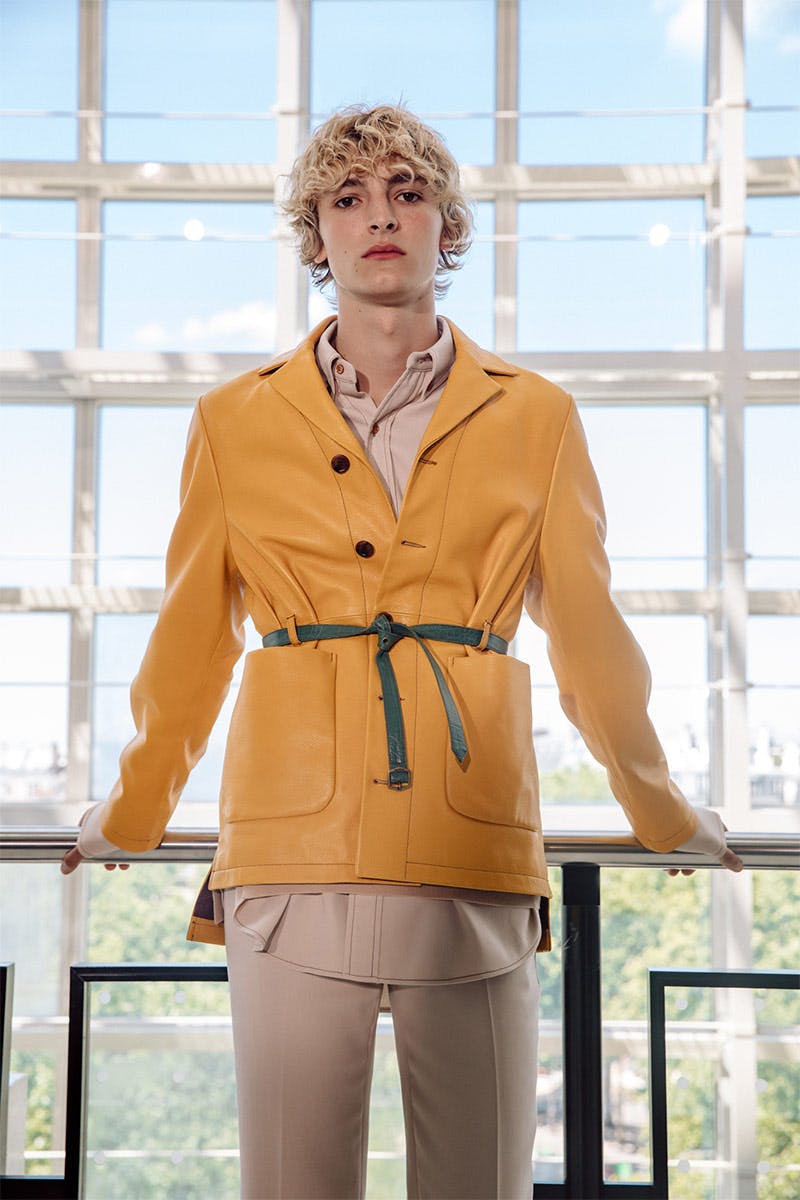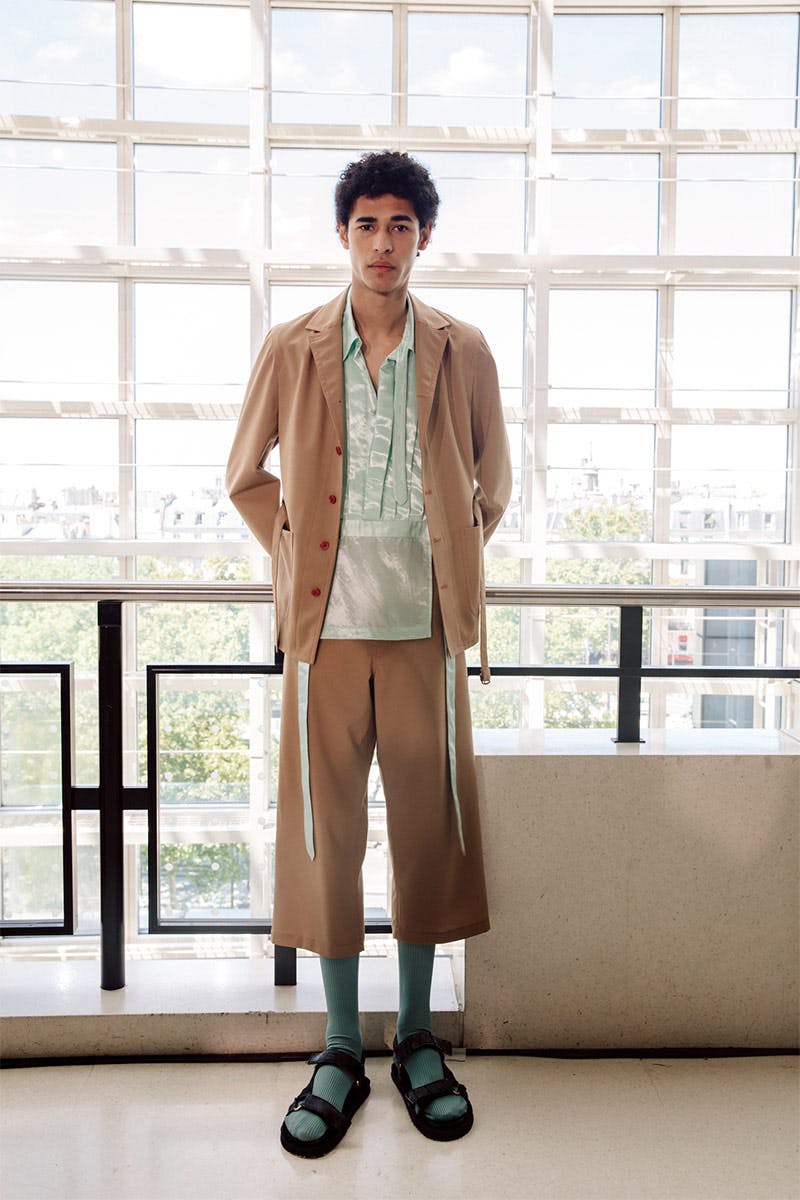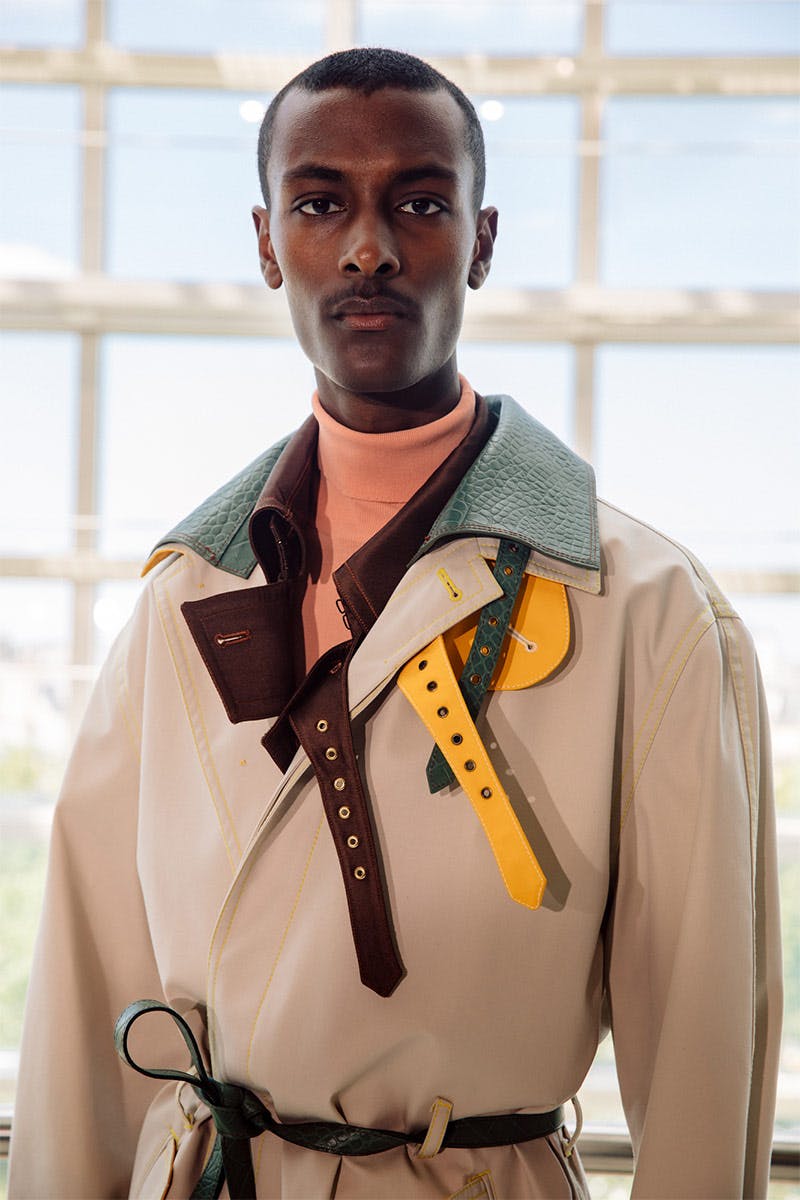 "What if male sexuality could be elevated and made delicate instead of being about pure testosterone and sleaze?"
It's a question posited by Sies Marjan designer Sander Lak, who is outspoken in his own right. But it's also a highly appropriate one being examined on all fronts. Toxic male culture can be felt on just about every media platform, and it seems after decades of external makeovers, the last frontier of reinvention is men learning how to remake themselves on the inside.
Often, the solution is a dose of healthy introspection. Once you really think about the forces driving your insecurities and address them, you automatically start to feel more comfortable in your own skin. And the latter point is something that especially inspired Lak's first proper menswear collection. The entire color palette began with an array of natural, diverse skin tones—then building the colors of the collection around that.
It's a clever approach that directly speaks to today's need for inclusivity and representation. For Lak, making his Paris debut wasn't anywhere nearly as unnerving as working on the collection itself.
"It's like you go to a party and just put a little more make-up on," says Lak backstage.  "A collection is a collection — you just try to make it the best possible. It's hard to work with the jet lag; that's probably the hardest difference."
The story of Sies Marjan's menswear debut is a circular one. Lak began his women's line based on his personal closet and the things he liked wearing. Then he felt like he was missing out on the great clothes he was making, and with eager buyers' requests backing him up, he dipped his toe into several successful menswear capsule collections.
Now he's really stepping up his game. Known for a louche sense of dressing, his masterful use of color, and statement pieces like iridescent trench coats and gradient-colored silk coordinates, Lak effortlessly translates his subtle sensuality into his first menswear collection. He also wanted to elevate the level of craftsmanship and quality of the clothes.
The resulting garments are the kind for confident fashion people who buy luxurious gear that almost feels like a best-kept secret. It's clothing for people who genuinely dress for themselves, easy-wearing, versatile pieces that quietly hum with a consistent sense of elegance.
It deftly treads the line between elevated minimalism and colorful maximalism, making navy blue silk suits and oversized zebra-print cardigans instantly covetable. In other words: it's the perfect uniform for the self-aware, confident man that knows exactly what he wants, but his emotional intelligence is highly-tuned enough that he knows not to be a total dick about it.
"Everything is very freeing in a way, so I think that's a really nice thing because that's how I wear clothes," says Lak. "I don't like to feel my clothes — and if I feel them, then they need to be redesigned."