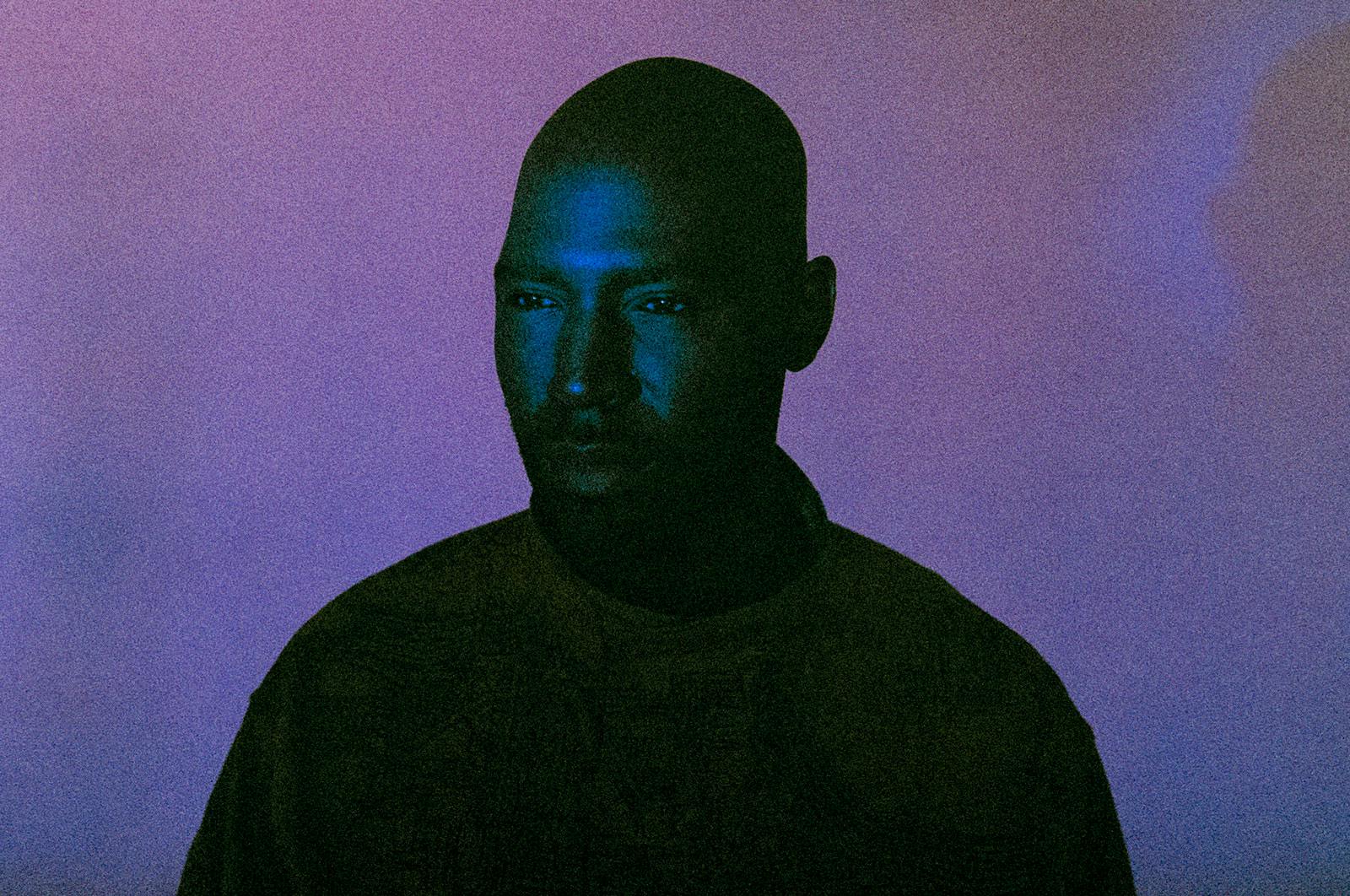 Highsnobiety / Thomas Welch
This piece appears as part of our initiative on Identity & Representation, a six-month-long project highlighting different facets of identity and how they shape the practices, conventions, and conversations happening in the Highsnobiety world. Head here for the full series.
In the summer of 2003, a new kind of masculinity was happening: the "metrosexual." A June 2003 New York Times trend story starts by describing the grooming regimen and personal style of Karru Martinson, a then-30-year-old man who worked in finance.
"He uses a $40 face cream, wears Bruno Magli shoes and custom-tailored shirts," wrote Warren St. John. "His hair is always just so, thanks to three brands of shampoo and the precise application of three hair grooming products: Textureline Smoothing Serum, göt2b styling glue and Suave Rave hairspray."
A month later, the first episode of Bravo's Queer Eye for the Straight Guy hit the airwaves, featuring a "Fab Five" team of gay men (Ted Allen, Kyan Douglas, Thom Filicia, Carson Kressley, and Jai Rodriguez) who taught their straight counterparts the finer points of food, grooming, culture, style, and interior design.
By October 2003, Michael Flocker published The Metrosexual Guide to Style: A Handbook for the Modern Man, a timely tome in the vein of Robert Lanham's The Hipster Handbook published earlier that year. Consider both books a precursor to today's rampant "starter pack" memes: succinct guides on how these burgeoning style tribes dress, act, eat, and live their lives.
Around the time Queer Eye for the Straight Guy was on the airwaves, Karamo Brown, now 38, was already making entertainment history as the first out gay black man on a reality show. As a cast member of The Real World: Philadelphia in 2004, his charitable and politically active side shone through.
In one shocking episode, however, he was falsely accused of having a gun in a bar, leading to a humiliating police pat-down and a confrontation about racial profiling that is especially relevant in today's political climate. It remains a televised microcosm of the strained relationship between minorities and law enforcement.
"There wasn't much representation of the black gay community on television in 2004, which is crazy, because that's only 15 years ago," Brown says over the phone. "We still have a lot more to go in terms of visibility. So for me, it was important to be that person that people can look at and say, 'Wow, I see myself.' Of course, I didn't represent every gay black man, but it was a nice opportunity for some who never felt represented."
In the years after The Real World, Brown was a social worker for more than a decade. And as time went on, dressing well, eating well, and self-care progressed from being divergent from stereotypical masculinity to becoming an organic part of it. The mid-'00s menswear boom championed slim suits, side-part haircuts, and probably sold enough pomade to fill an oil tanker. It was the latest instance in "straight copying," in which trends that start in the LGBT+ community incept themselves into a predominantly hetero mainstream society.
That's what makes the 2018 Netflix reboot of Queer Eye so interesting. It features a new Fab Five: hairstylist Jonathan Van Ness, food expert Antoni Porowski, stylist Tan France, interior designer Bobby Berk, and a new culture guru — Karamo Brown.
Sure, the hairstyles have changed and France is taking fewer guys to J.Crew for prep looks, instead favoring more casual sportswear ensembles, but the most radical change is how Brown is helping conquer the last frontier of masculinity: emotional vulnerability.
"Watching the original show, which I thought was phenomenal as well, the culture category was held by Jai [Rodriguez], who was a former Broadway star. So it made sense that he introduced people to the arts," says Brown. "But for me, as a former social worker, it was important that I observe behavior and help people get through emotional breakthroughs. And I realized that was lacking."
In the new Queer Eye, the show has evolved makeover candidates beyond straight men to include gay men, lesbians, trans people, and straight women. Still, there's a general formula to each episode: France teaches people how to pick out clothes that resonate with their sense of personal style; Van Ness gives them an amazing hairdo and grooming products; Porowski shares some easy-to-replicate recipes and recommends groceries; and Bobby Berk has the Herculean task of refurbishing entire rooms or houses.
Brown admits his contributions might not be as visible as those of his colleagues, but perhaps that's why most of the episodes' emotional crux occurs during his heart-to-hearts with the show's subjects.
One of the more poignant moments in Queer Eye's first season was Brown's frank conversation with Cory, a white male police officer, spelling out his mistrust of law enforcement in the wake of the #BlackLivesMatter movement. Brown admits his fears as a black man and black parent, and, in turn, Cory reciprocates, opening up about how he thinks cops and civilians can build a foundation of trust.
In an episode in season three, Brown points out the good qualities in Robert, who is sensitive about his weight. In the process, he learns how to be less self-deprecating and kinder to himself.
"What I realized is that unless I focus on the internal makeover, then there's a strong possibility that what they're doing will fail," Brown says. "My job is to make sure that I get to the core: 'Why haven't you cut your hair in 20 years? Why haven't you changed your home in 10 years? Why is your diet bad and been this way for 5 years?' Because once we figure out why, and we help fix that, then we have a better chance of not going back to the bad behavior."
Emotional vulnerability isn't the only thing Brown is taking mainstream. Alongside Fab Five member France's love of adidas sneakers and penchant for OFF-WHITE industrial yellow belts, Brown is putting streetwear on a larger platform. In a YouTube-exclusive Queer Eye special, Brown wears a bomber jacket from UNDERCOVER and Supreme's Fall 2016 collaboration. Although Brown cleverly censored the prominent "GENERATION FUCK YOU" on the jacket's front with a heart-shaped pin because, as he admits, he isn't much of a curser himself.
"It's just part of where I shop and what I do, and the same for Tan," Brown says. "We're not in our 40s or 50s, so me wearing a Supreme jacket is just because I love Supreme and I love the brand — it's something that we're glad we can expose people to. We don't shy away from our authentic selves. That's why I wear fitted caps."
Brown's go-to uniform largely consists of an array of bomber jackets, LA Dodgers caps, and T-shirts. His recently launched clothing brand KSTATELY features three bombers in dusty pink, floral, and a fleur-de-lis pattern. Bombers are kind of his thing, but he isn't afraid to switch it up to slim suits or head-to-toe Gucci 'fits. He insists that Queer Eye's producers aren't trying to make the new Fab Five into characters, and encourage them to act and dress as their authentic selves on the show.
What these small streetwear and sneaker nods equate to is the progression of representation and visibility as a whole. Brown doesn't represent every black person, gay person, or gay black person. Every individual is a multitude of identities, passions, and talents, be it Brown, a gay/black/Christian/father/children's book author/Supreme head, or someone like Virgil Abloh, a DJ/architect/fashion designer/furniture designer/conceptual artist — and the new Queer Eye captures that.
It speaks to the reality that race, sexual orientation, fashion sense, and religion aren't what wholly define and influence a person's worldview. And as such, it's important to highlight these intersections through truly inclusive narratives. Being "seen" is just the beginning. The next step is feeling heard.
"You see movies like Black Panther, you see movies like Crazy Rich Asians, and it's a beautiful thing that they were such mega-hits because it lets the networks know that people are interested," says Brown. "Shows like Queer Eye, where you have myself, you have Tan France, who's Pakistani, Jonathan, who's sort of gender non-conforming in his attire — that lets the audience know there's a space for people who want to see this. And I think that's really important."