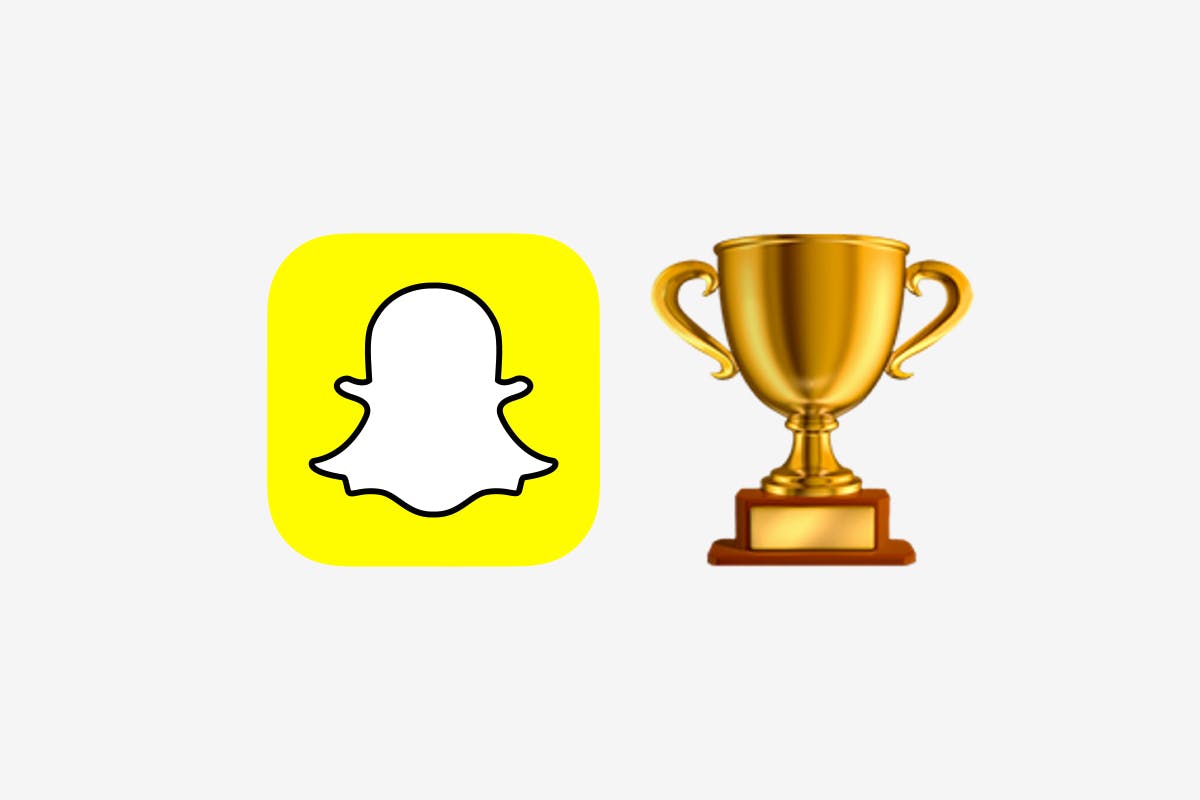 In the past we've recapped our favorite models to follow on Snapchat, as well as our favorite NBA stars to follow, now we're back to help you bling out your Snapchat trophy case.
Snapchat trophies are special badges that can be unlocked by using the app's built-in functions. Check out how to unlock each one in the Snapchat trophy case, then get to snappin'.
Snapchat Score
When your total Snapchat score (the number of sent and received Snaps combined) hits 10, 100, 1,000, 10,000, 50,000, 100,000 and 500,000, you'll unlock the baby, gold star, sparkling star, circled star, explosion, rocket and ghost emojis, respectively.
Video Trophies
These achievements refer to the total amount of video Snapchats sent, which are unlocked at one, 50 and 500. In return, you'll receive the VHS tape, movie camera and camcorder emojis.
Filter Trophies
Pretty straightforward - send a snap with one filter applied, and you unlock the one finger emoji. Send a snap with two filters applied and you get the two finger emoji.
Camera Flip Trophies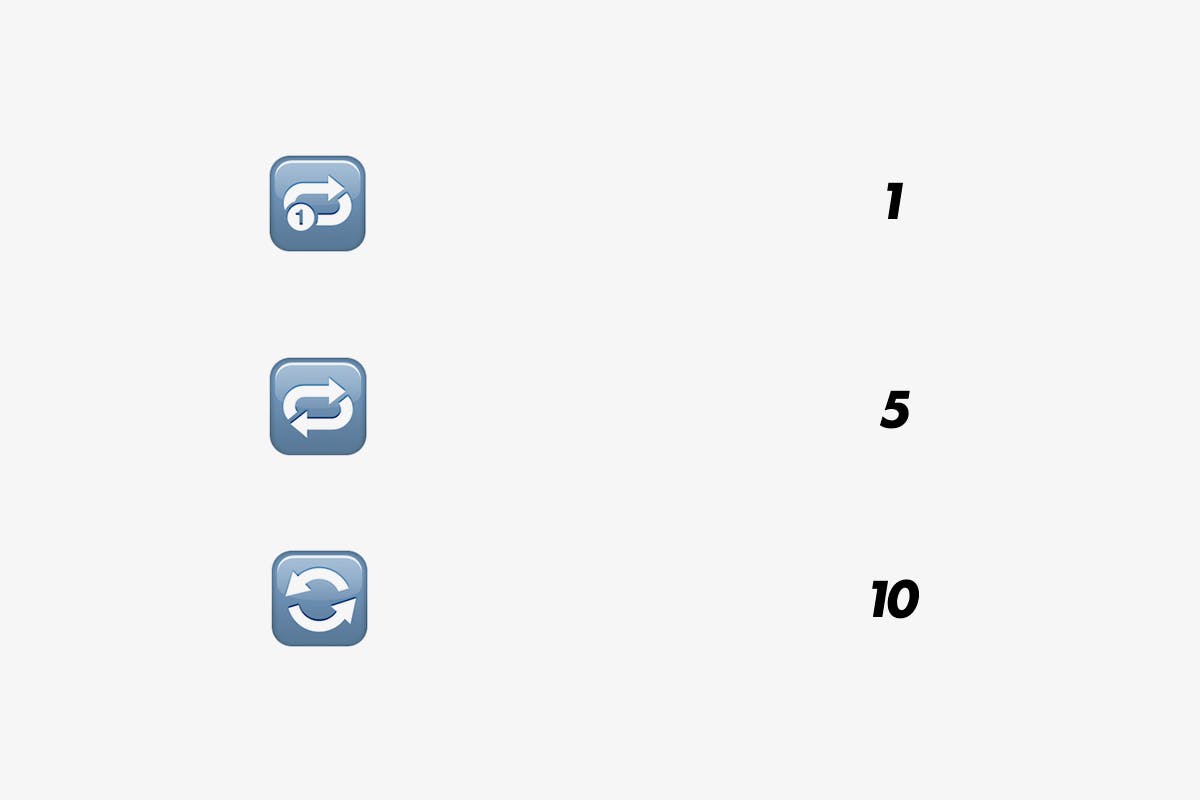 Flipping between the front and rear camera once during a video Snapchat will garner you the repeat badge. If you can fit five or even 10 rotations into a video, there are two more badges awaiting you.
Pen Trophies
For the artistically inclined, using five, 10 and 50 colors in a single Snapchat will unlock the lollipop, rainbow and artist palette emojis.
Late Night Snaps
Send a Snapchat between 4 and 5 AM, and you'll receive this frying pan emoji, for some reason...
Night Mode
Send 50 snaps using night mode (the half moon symbol that appears in low-light situations), and the crescent moon emoji is yours!
Black and White
You can add the panda emoji to your trophy case after sending a total of 50 snaps using the black and white filter.
Block Text
For when you've got something really important to say, firing off 100 snaps using giant text will earn you the ABCD emoji.
Zoom
You can add the microscope emoji to your trophy case after using 10 video snaps that utilize the zoom function, while sending 10 fully zoomed-in snaps will get you the magnifying glass emoji.
No Sound
This monkey emoji will be unlocked in your trophy case after sending just one Snapchat video that contains no sound.
Selfie Trophy
For the narcissistic Snapchatters, you can brag to your friends that you received this ogre emoji after taking 1,000 selfies. That's dedication.
Flash Trophy
Use the front-facing flash 10 times and you'll earn yourself this flashlight emoji.
Cold Temperature Trophy
This one could be tricky depending on where you live. But if you send one Snapchat with the temperature filter below freezing, you'll receive the snowflake emoji.
Hot Temperature Trophy
On the other hand, Snapchats with the temperature filter above 100°F will add to your trophy case with the sun emoji.
E-Mail and Phone Verification
Verify your phone number and e-mail address on Snapchat to receive these two emojis. Easy.
Local Stories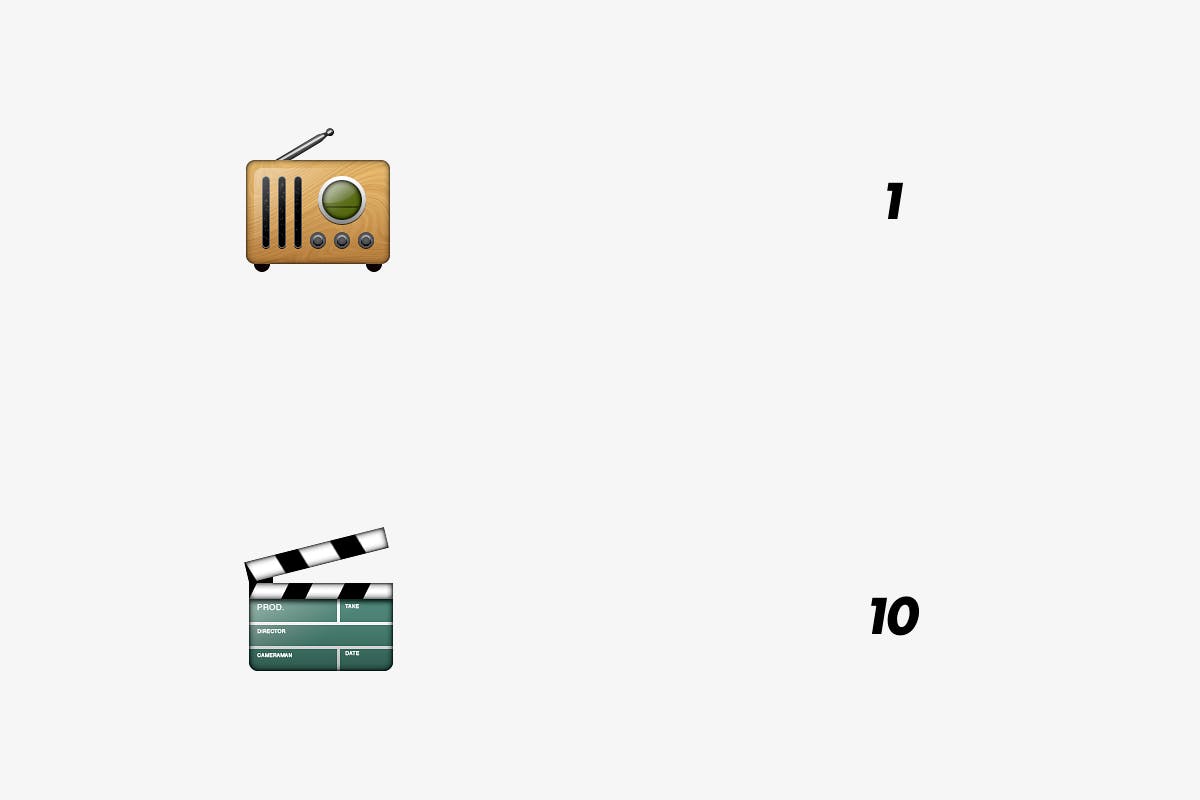 You've probably seen Snapchat's native stories for sporting events or holidays. If you submit one of your own snaps to a local story, you'll receive the radio emoji. Submit a total of 10, and you'll be gifted the clapperboard.
Snapcodes
Scan only five of your friends' Snapchat codes and you'll get the fax machine.
Screenshots
Taking one, 10 and 50 screenshots on Snapchat will earn you the two purple devil emojis, and finally the red devil mask emojis respectively, rounding out your emoji collection.
You can find Highsnobiety on Snapchat under the handle @Highsnobiety.