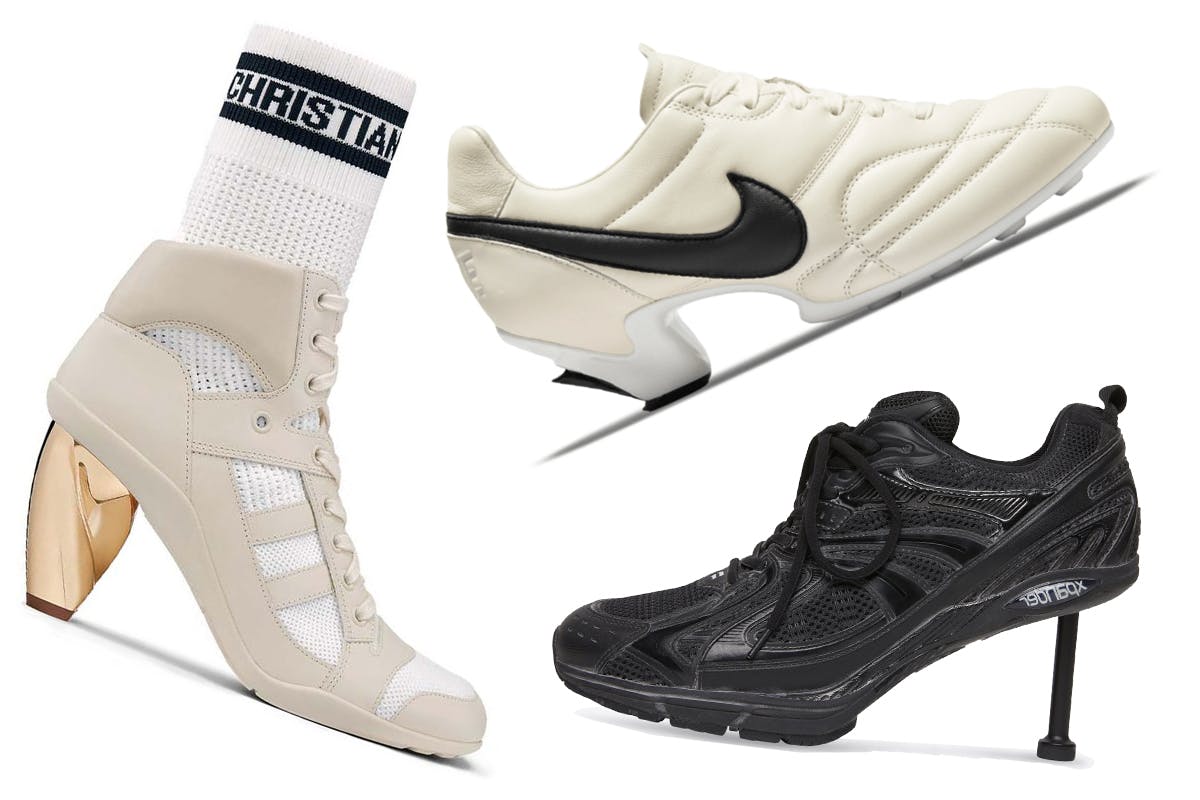 After two years in a pandemic, there's no doubt that we've begun to appreciate comfort over style – but that doesn't mean everything has to be comfortable.
The longing after post-pandemic fashion has existed since March 2020, and as the world is beginning to ease restrictions and open back up, we're looking to dress bigger, bolder, and more glamorous, but without sacrificing comfort, apparently. Enter: the heeled sneaker.
When I say heeled sneaker, it is exactly that. I'm not talking about Isabel Marant's Wedge Trainers (which have also somehow made a comeback), I'm talking about actual sneakers that have been elevated (literally) with a heel.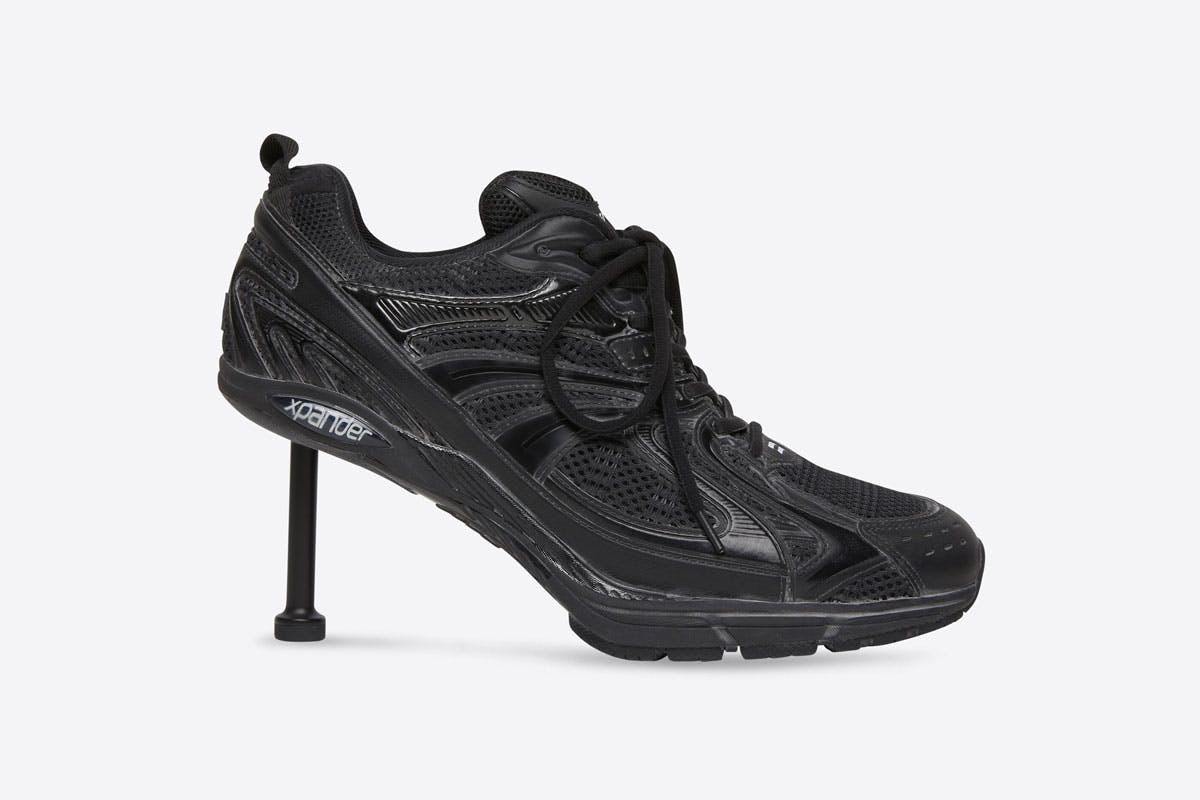 Balenciaga did it with its X-Pander sneaker, which received a thin, eight-centimeter heel instead of its classic chunky sole. Balenciaga even took it a step further, giving its Crocs collaboration the same treatment.
Of course, Nike's recent collaboration with COMME des GARÇONS was also a headturner. The collaboration took on a football-inspired silhouette but gave it a sleek heel that divided the internet for a solid 24-hours. Plenty of people was asking just why do we need heeled sneakers and football boots, whereas others were loving the avant-garde approach.
The CDG x Nike collaboration followed a handful of releases from Miu Miu, which also played with the idea of giving football boots an upgrade. Debuting kitten heels with football-inspired design cues last year, the label created what I initially thought could have been a fever dream. Don't get me wrong – I love them – but I didn't think they were actually real.
Dior has also jumped on the trend, with a shoe that is a combination of a sock heel, a trainer, and a boot. Retailing at $1,490, perhaps it is a good thing you get a three-in-one?
As someone with an affinity for sneakers and a love for heels, this is my PSA to not make sneaker heels (aka. "sneels") a thing. We've finally gotten to the point where we've got great women's sneakers – and there's no need to put a heel on it.
But, again, before you know it I'll be wearing heeled Balenciaga trainers – I have a feeling this trend is inevitable.