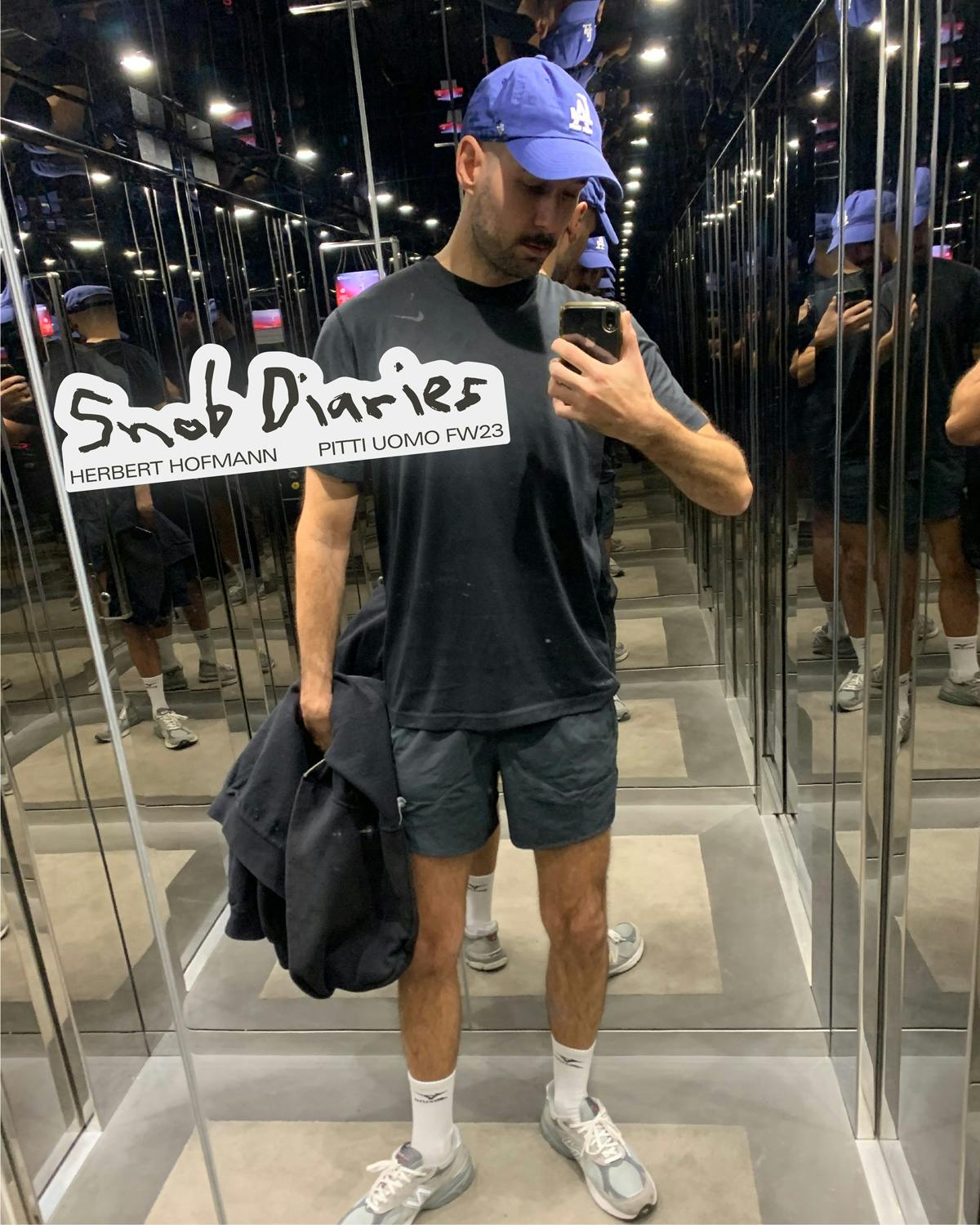 Snob Diaries is a personal recap of seasonal Fashion Week events around the world, told through the lens of our staff and close friends. We kick off the first instalment with Pitti Uomo 103, by Highsnobiety's Head Buyer, Herbert Hoffman.
Street Style
Next to the daily business that goes on during Fashion Week, we go to see showrooms, fairs, and shows to see what to buy next. Pitti in Milan is one of the oldest men's fairs and it's interesting what kind of people come together: Some vintage and denim lovers, some lords, and some dress like time travelers—but contemporary fashion is in the mix more and more.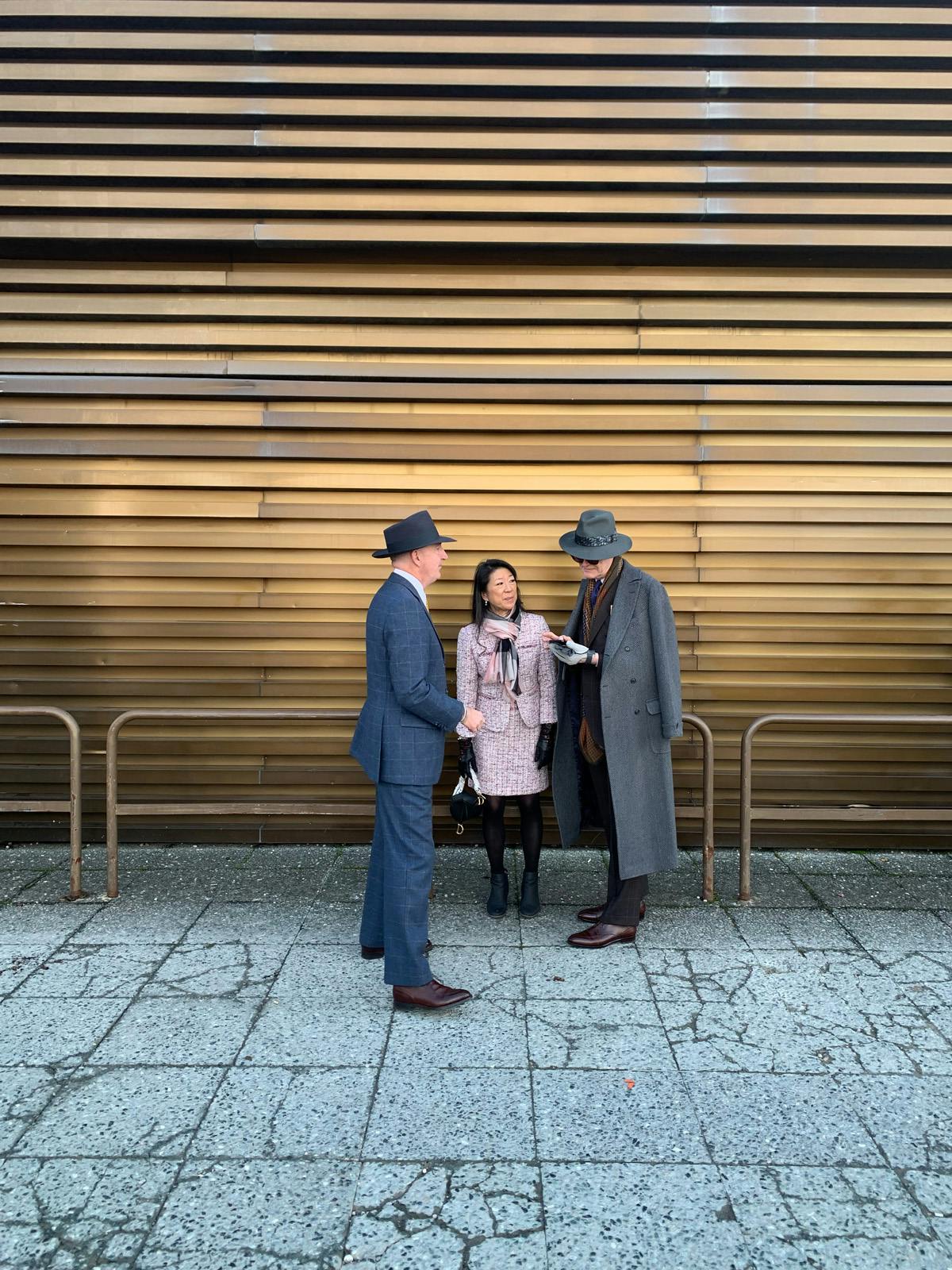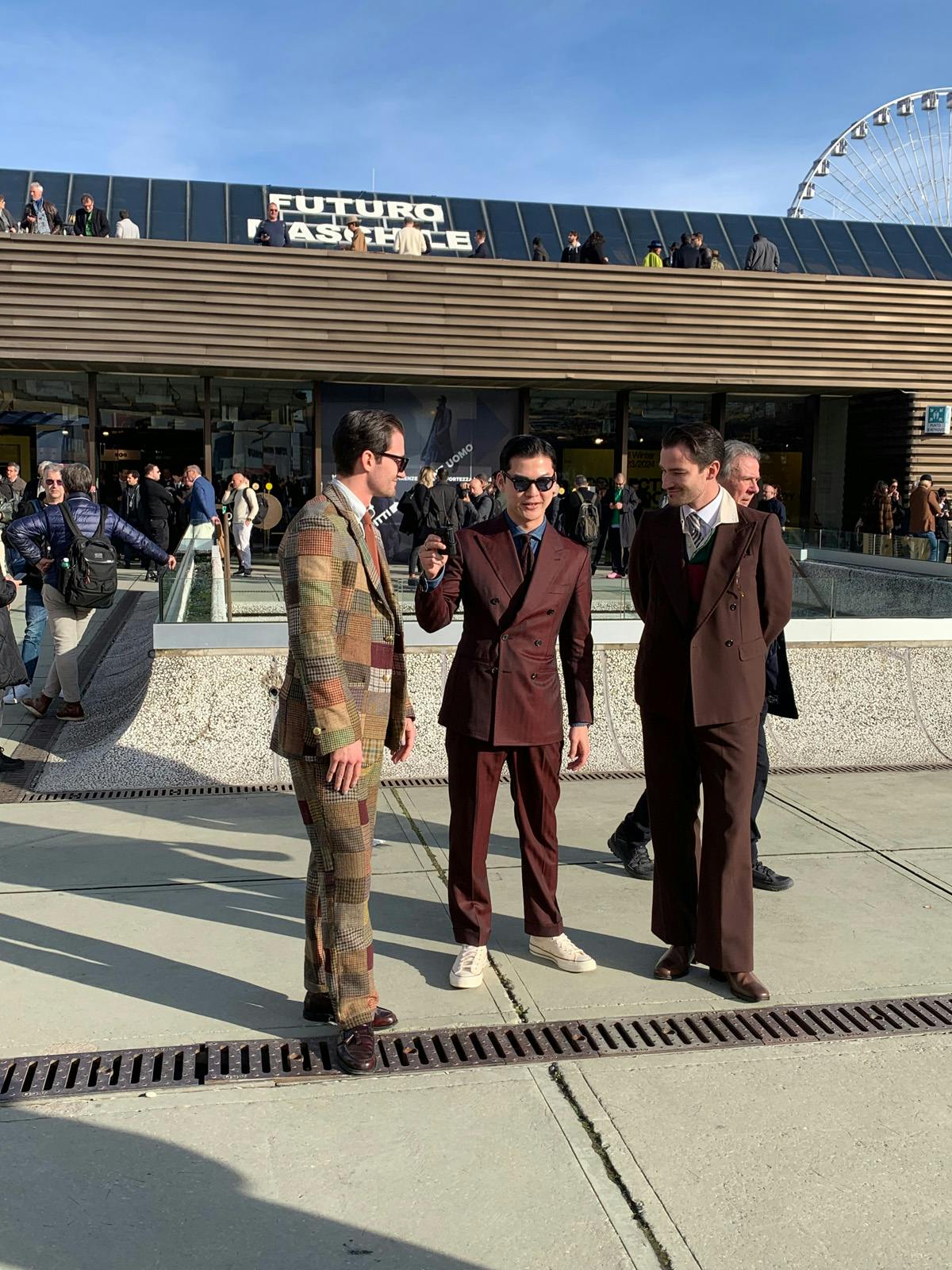 Vintage & Cheese Pasta
After checking out what's new in the Italian luxury houses (they always have the summer collections ready during winter in Pitti), it's great to walk the streets and see some vintage stores to get inspired. Some sports in between to not drown in the cheese pasta they do so well here.
I literally went three times in a row to my favorite restaurant called Osteria Pastella. They make their pasta in the front window of the restaurant and are famous for their cheese pasta with truffle which they make at the table by heating up the cheese in the loaf and stirring the pasta in it.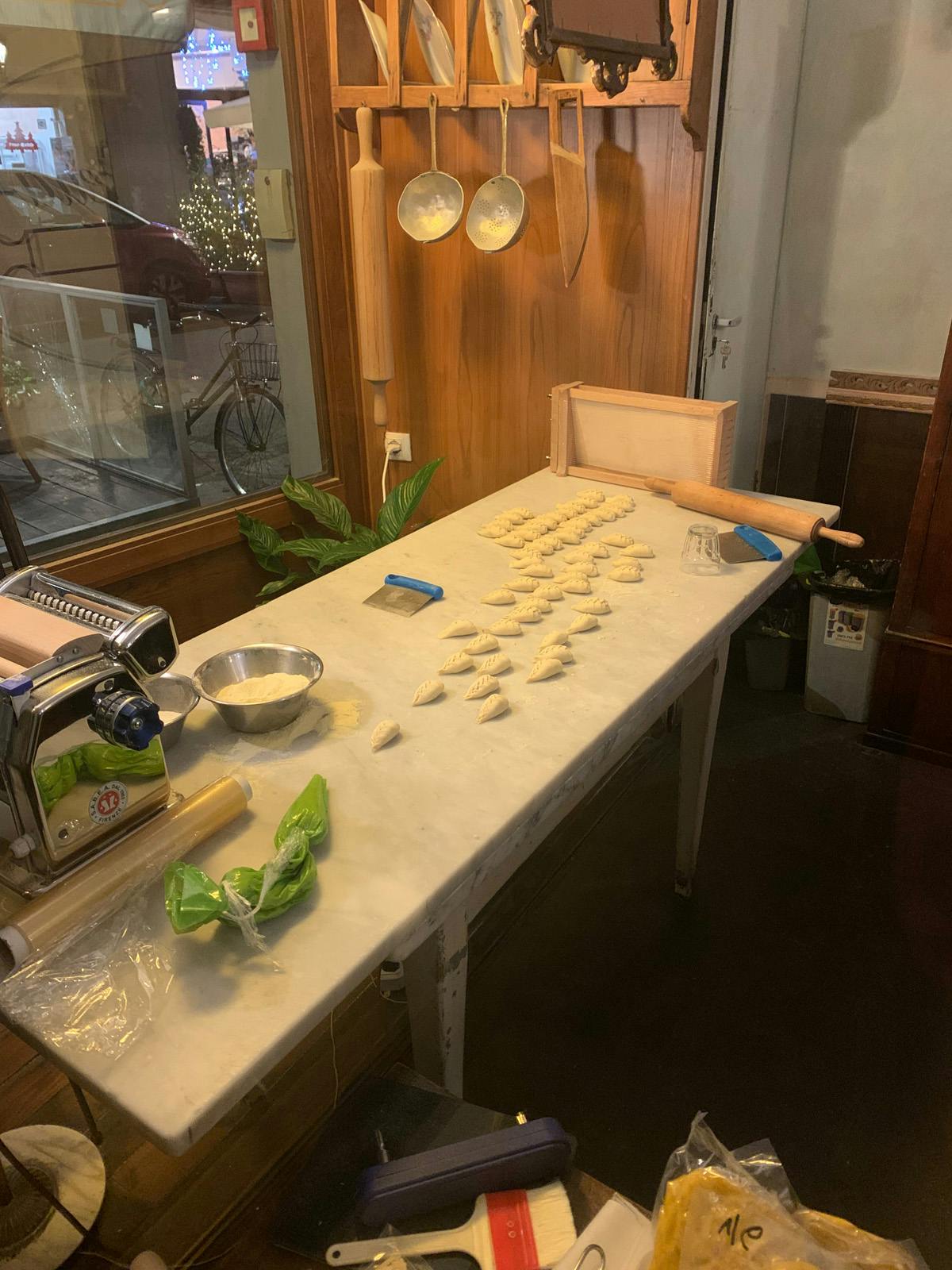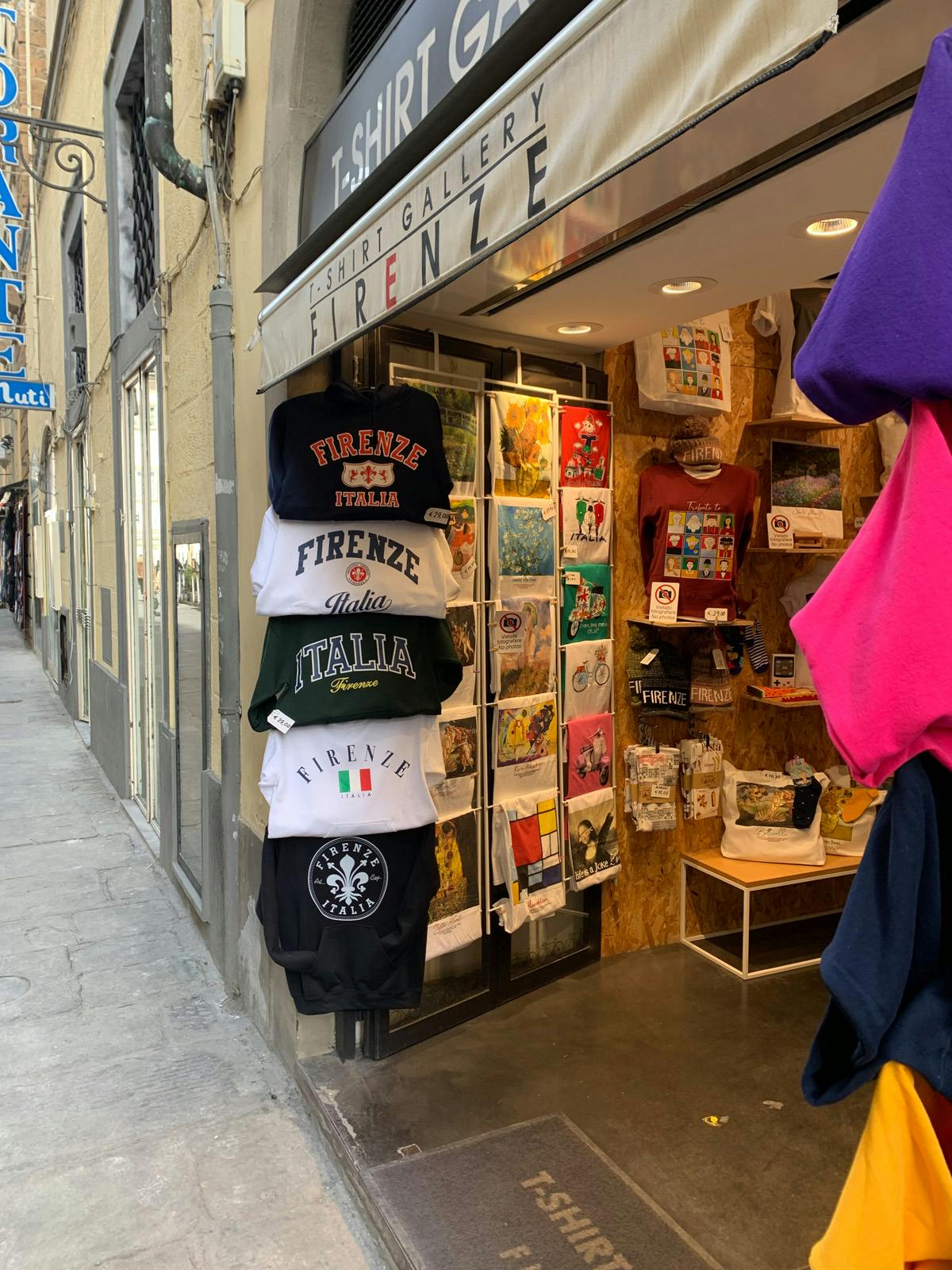 Insane Shows & Venues
This is the @vain_official show. Jimi vain is running the label. They are from Helsinki and the show was showing a teenage room with video games and magazines. Loved the clash between the insane historical room and this set up, and the sexy leather outfits in the collection. The Finns are always having fun presentations in Florence.
In general, it's insane what an institution Pitti is. They get access to the craziest palazzos und historical buildings for the shows and presentations. Martine Rose showed in the center of an open space which is used for markets. It was a fun collection and great vibe in the Pietra Dello Scandalo. Loved the signature suiting and low cut pants: low cut in the back, not the front 😈. Super sexy. The Italo disco influence on British club culture played its part in the inspiration. Got a quick glimpse of the new Nike and UGG collaborations 👀. Daniel Lee attended the show, weirdly 🕵🏻‍♂️.