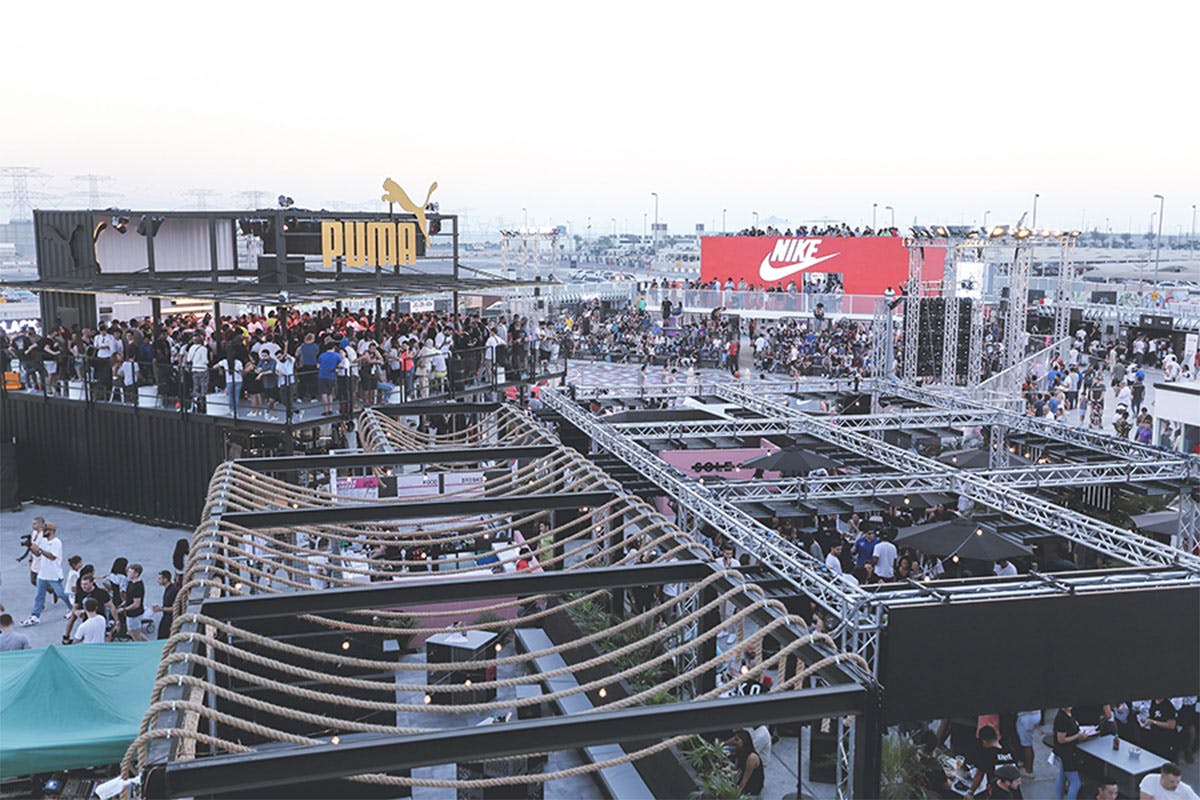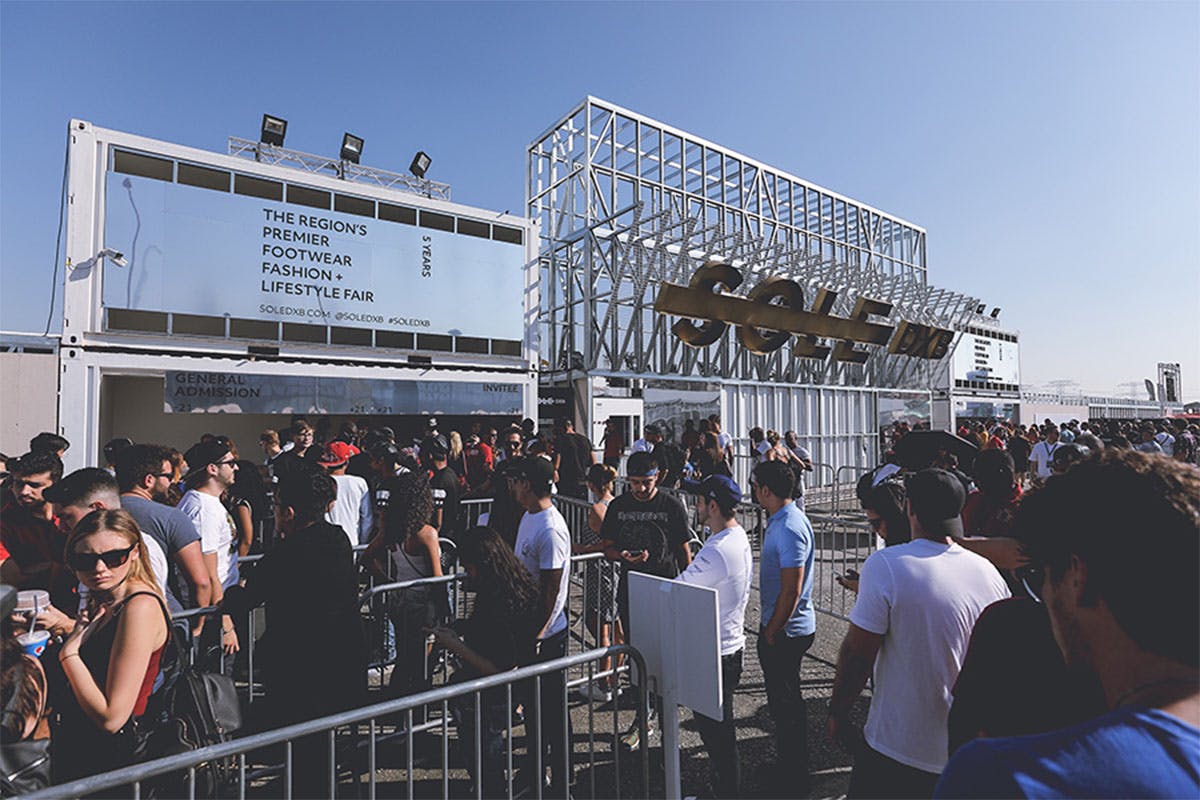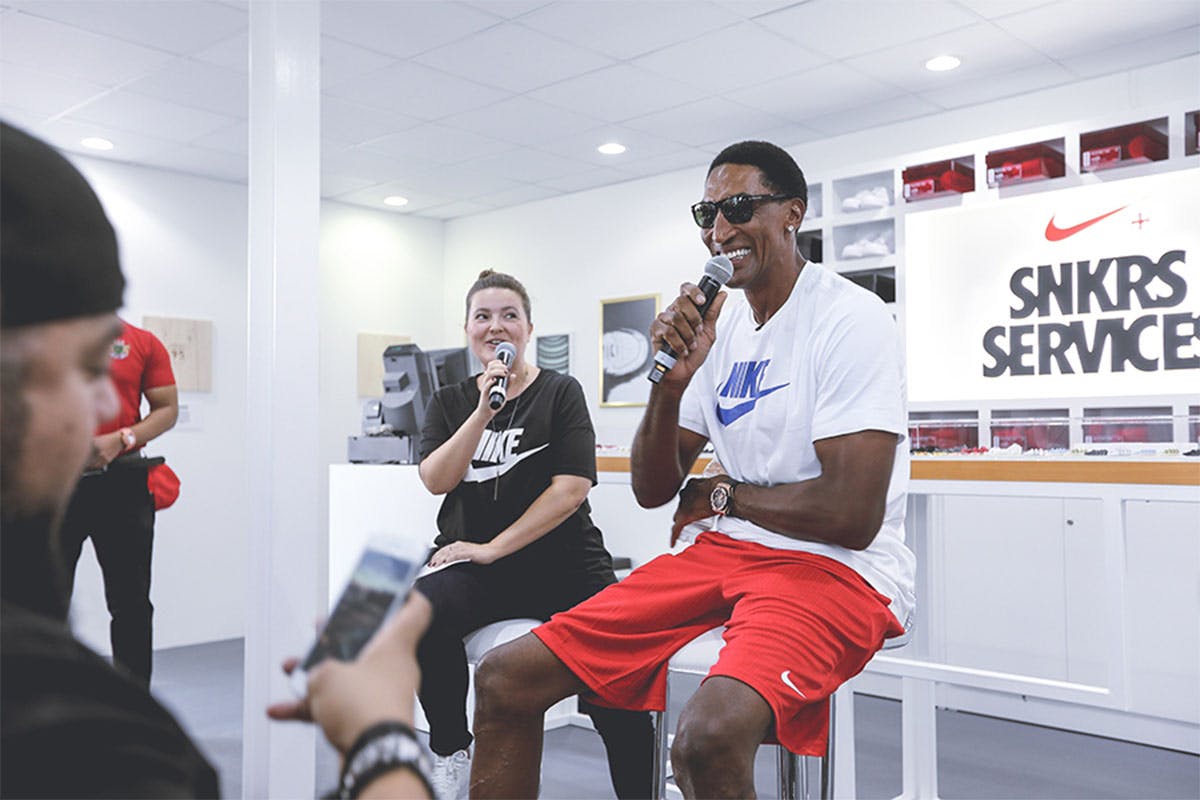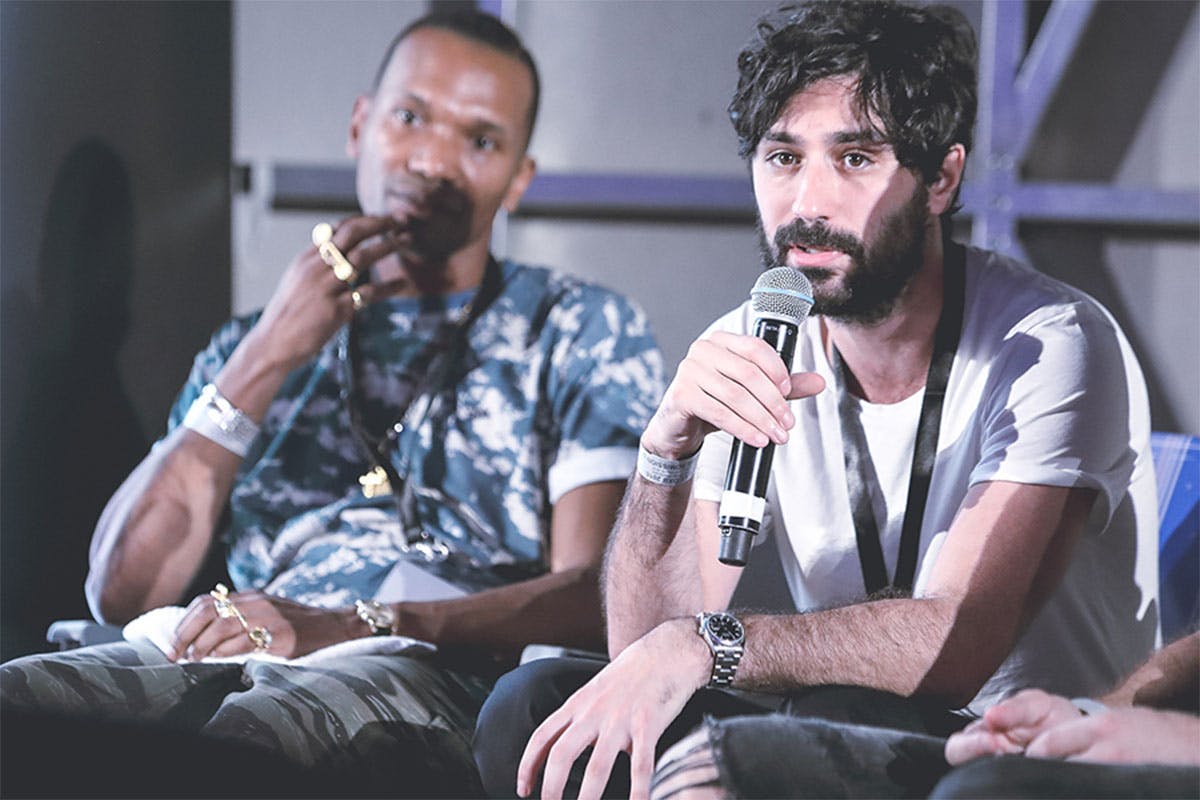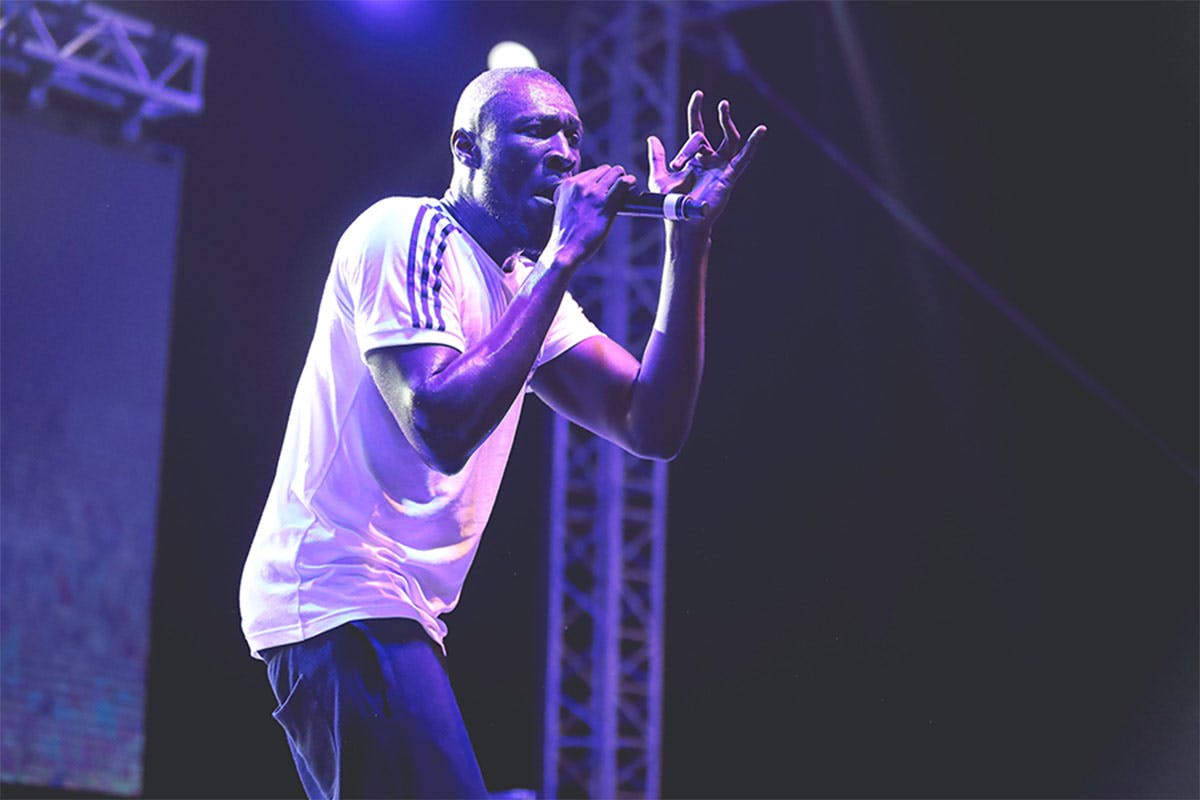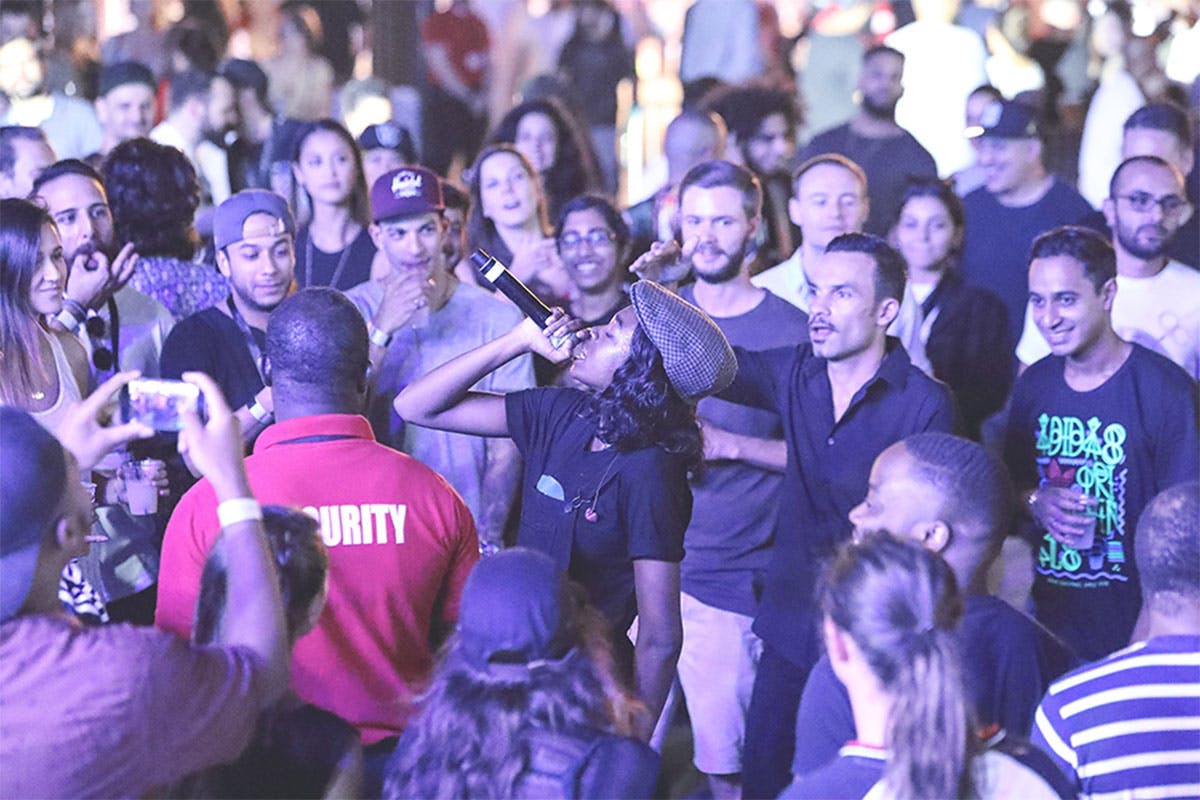 Dubai is many things, but a center for hip-hop, for art and design, and progressive fashion and sneaker culture? Well it isn't exactly the first place you think of.
But in recent years, those three pillars—and the communities that form them—have seen a new and very distinct contribution from Dubai, informed by the international culture itself as much as the city's unique place as an epicenter of the Middle East. Now, brands are heading to Dubai and coming away with a new line of thinking on how to approach the area and the world, curated brick 'n' mortar restaurants and design and fashion stores are establishing themselves outside of the Dubai's infamous sprawling shopping malls, and the city's growing global street culture and creative community now has a place to meet up and celebrate what they are a part of each year.
That place is Sole DXB: a three-day annual festival in Dubai's Design District (d3) dedicated to hip-hop, art and design, and the culture surrounding progressive fashion and sneaker design. It is also the founding reason behind most, if not all, of those changes listed above. Founded in 2010 by Hussain Moloobhoy, Joshua Cox, Kris Balarite and Rajat Malhotra, and now run with the help of Nick Baker, Sole DXB started after the four founders met up at a Dubai PUMA event and saw that they were the only ones interested in hip-hop, sneakers, and who wore a similar style.
Thinking that there were probably others in the city who liked the same stuff, and sensing the potential for something big, the four decided to put on a event. They acquired the rights to a short film and decided to host a small showing with a sneaker fair on the side. That was in 2010, the 15-minute short was The Mystery of Flying Kicks, and the entry ticket to the whole thing was just to "wear a pair of kicks" yourself. Barely expecting a few hundred, around 1000 actually showed up.
Fast forward to now and Sole DXB is a three-day festival of music, parties, food, brand and product previews, exclusive drops, a marketplace, as well as a film night—which opens the festival and still remains public and free. Last year 16,000 people passed through Sole DXB's gates, spanning the age groups, to celebrate the renaissance and influence of the UK grime scene. The year before it was devoted to the global footprint of American hip-hop. This year will hone in on the influence of Japanese design, welcoming the arguable 'godfather' of streetwear, Hiroshi Fujiwara, as well as for the first time, two brands from the 'luxury' space: Kenzo and Dior Homme.
Now, in the wake of ComplexCon 2 and the debate it has sparked surrounding the scene's authenticity as well as how to keep it a safe, creative and open culture for new talent and enthusiasts, Sole DXB gears up once again for its sixth showcase. We spoke to the guys behind it about today's scene, the changing face of street culture, their growing project, and why it offers the culture a distinct and much-needed open, international perspective.
On Dubai and the scene
"I moved here 13 years ago and the airport used to handle 17 million people a year. Now it's 80 million," explains Rajat Malhotra, the man who heads up sales and operations. "You can't help but think everyone of these people that steps out and comes out here decides to play some sort of role in what the perception of this city is.
There is a level of education that I think a lot of the crowd yearns for here, and I think for us, that helps us curate our program.

Hussain Moloobhoy
"One of the things about Dubai, though, is that our cycles are much more accelerated than other places," he adds. "It's a challenge to keep things fresh here. We're just nervous enough to always remember that we have to stay on our toes.
"But I think for us, Sole DXB is the epitome of what everyone in the culture has been saying for a while: whether you're from Botswana or from Sydney, if you're part of the culture, the country or city you're in shouldn't matter. It should be global, and so for us, we feel [Sole DXB] has a very global outlook on the culture."
Hussain Moloobhoy, who looks after brand and marketing: "It's not a copy and paste. It's our own interpretation; it's that Middle Eastern flair. But we still rely a lot on our heritage story though, on where the culture has come from over the years. And I think in doing so, it's quite a mature program, with a real mixed audience. Mature and younger, too.
"Street culture hasn't been a part of us for 45, 50 years," he admits. "The first stage is there's a lot of enthusiasm—people genuinely intrigued because I think the culture has gone mainstream. But there is a level of education that I think a lot of the crowd yearns for here, and I think for us, that helps us curate our program."
On the festival and this year's focus: Japan
"We don't care for the numbers to grow or the more people to come so long as it's the right people showing up to the events," explains Moloobhoy. "We never want this to get to a point where it's over-commercialized and it loses its magic and its vibe."
"Japanese culture in general is something we've all looked up to in terms of, what we see at least, as them being very ahead of the curve, and quite eccentric in some cases," adds Malhotra. "Second is [that] we needed last year to go the way it did as an event. For us to be able to go as a team to Japan, and go in and see these brands and say, 'Look, here's what's happening in Dubai. It might not be on your radar, or priority, but this is why we think you need to be there. This is what last year looked like.'
"After that we went to Tokyo in April 2017 and we met with a number of creators, designers, musicians, and artists just to say, 'Come and be a part of this. We think there's an opportunity that you're maybe not addressing.'
"More than anything with Sole DXB, we reach out to older people in the culture, whether it's in Japan or in America, and we say, 'Hey, we hope you guys, after what you've been able to achieve in your country, can see it as part of your responsibility to come out and help us build something here.'"
On the scene's evolution and 'streetwear'
"Obviously it is mainstream culture today," says Malhotra. "We don't necessarily think the culture going mainstream should be seen as a bad thing. You'll always have a group of OGs that feel like it's not like it used to be and kids being like 'these older guys don't know what it actually is today'.
There isn't room for the cynicism. It is our job as a community to effectively work together to keep the quality levels, and the standards, up in all of this.

Rajat Malhotra
"But good music is good music. Sick sneakers are sick sneakers. What is designed well is timeless. And I personally think: forget about what's happening right now. I think what's going to stand the test of time is really considered, well designed, well constructed work. Forget about the hype."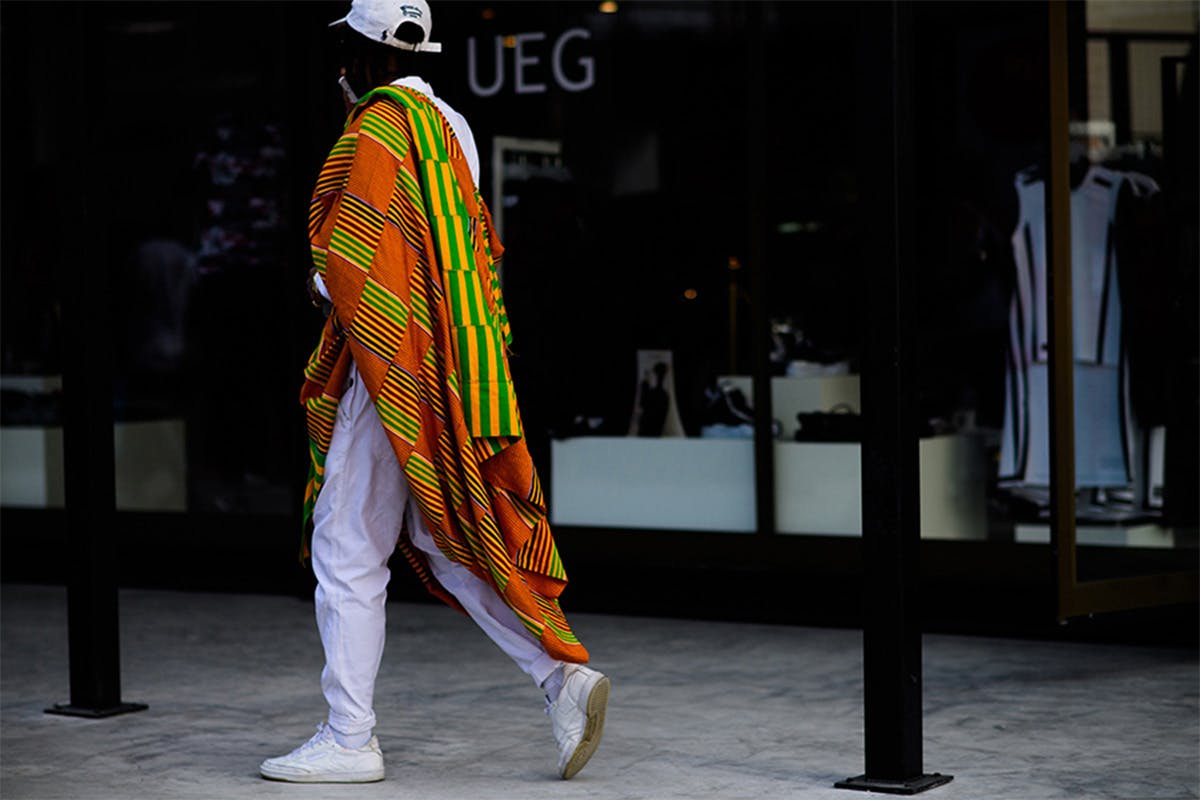 I think for us, we create an opportunity for more people to be a part of this, and, in all honesty, that's a great thing for everybody. Because all of us love this lifestyle," adds Joshua Cox, industrial designer and man responsible for the physical design of Sole DXB. "We love what this means and we should be able to make a living off of it, and if we can't do that, well that's the problem. That's been the goal whether it was skate, or whether it was for hip-hop and rap. We want to be doing this every day, all day, but we still need to make a living off it. Its going commercial: is it the worst thing? There's negative to it and you just have to take it as it comes, but it's gonna constantly evolve."
"There's room for everyone," adds Malhotra. "But there isn't room for the cynicism. It is our job as a community to effectively work together to keep the quality levels, and the standards, up in all of this."
Check out the deeper run down of everything happening at Sole DXB this year. If you wanna head down, get your tickets here.