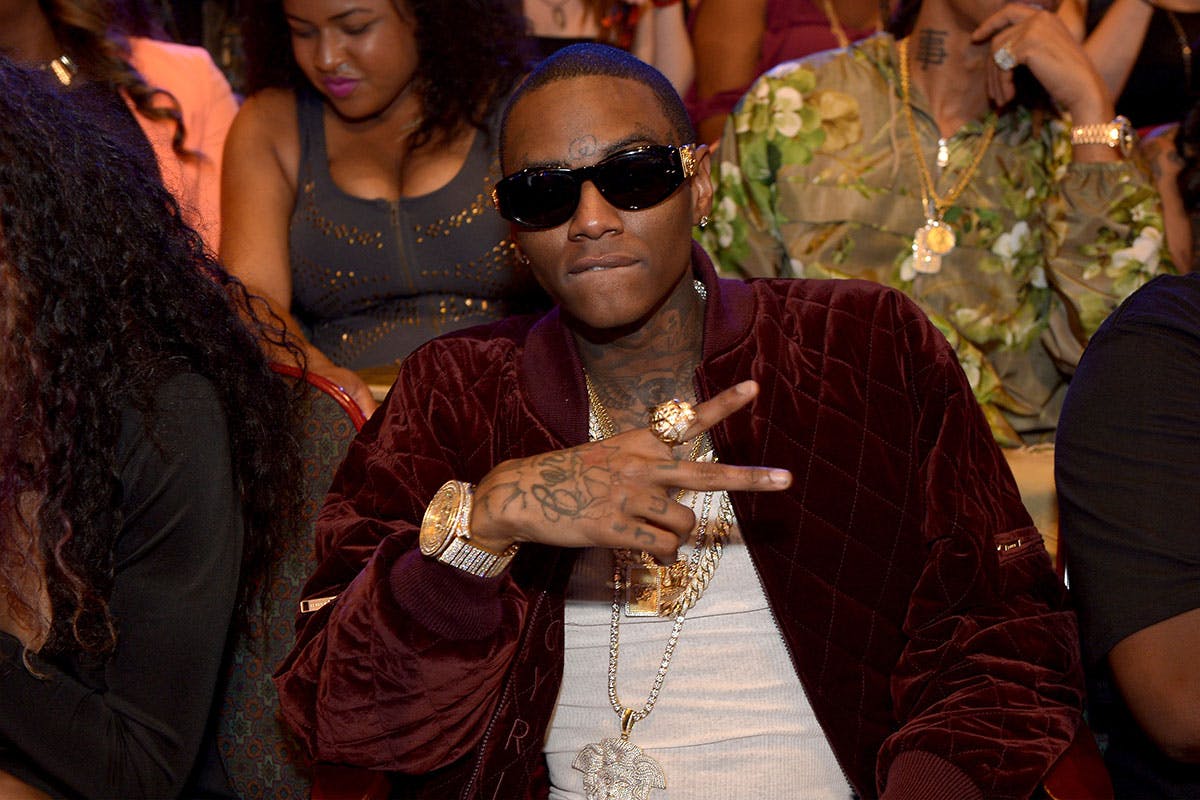 Soulja Boy has been released from jail, TMZ reports. The rapper is now a free man, 146 days earlier than expected.
Soulja checked out of Los Angeles Sheriff's Department on Sunday morning after serving a little over 90 days of a 240 day sentence for probation violation. The report says his early release is thanks to good behavior, time served, and overcrowding.
This means that Souja is back on track for making the "biggest comeback of 2019" as he promised in an Instagram video posted last month, where he cited movies, albums, tour dates, shoes, and much more would be on the way this year. Revisit the video below.
Soulja's parole violation dates back to 2014 when he was previously convicted for carrying a loaded firearm. He then violated his then 24-month probation term in December 2016. In March 2017 he was convicted of a felony stemming from that arrest and was given a five year probation, which he broke earlier this year after failing to do court-ordered community service.