This piece appears as part of "Not In Paris," an online exhibition hosted and curated by Highsnobiety. Head here to see the full series.
Soulland's SS21 collection was born during extremely unique and difficult circumstances — coronavirus lockdown. It's therefore fitting that the collection is being unveiled as part of Highsnobiety's "Not In Paris" initiative. The Danish brand's creative director, Silas Adler, tells Highsnobiety: "More than anything, it's been a big challenge, mentally. We were pretty dependent on things going smoothly."
Soulland's survival became the number one priority for Adler and his business partner Jacob Kampp Berliner. "That's what we did, just [survive] every day," says Adler. "It took some very hard — but good — decisions, and we could instantly see that they helped out a little bit here, a little bit here, and a little bit here."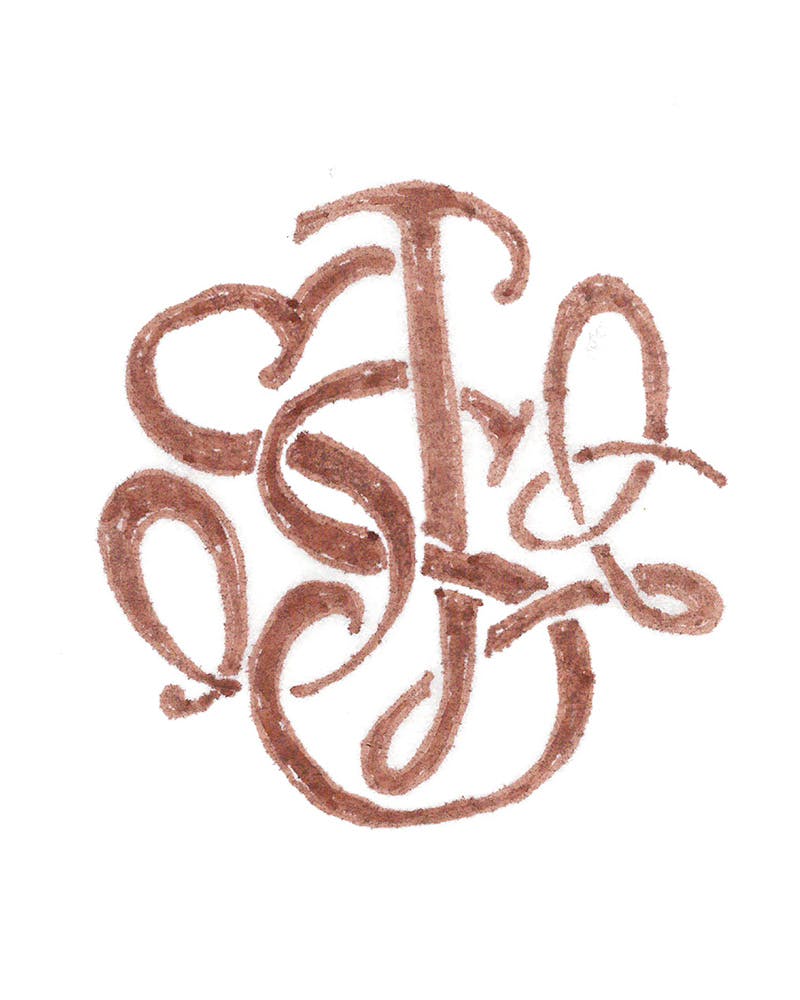 Guaranteeing survival for Soulland to see another day, let alone another season, meant making long-lasting changes on both the business and creative sides. "It became a call to action to change everything, so we would be able to operate with a small team," says Adler. "There are some product groups that we're not going to do anymore. We're going to have more of a family of textiles, instead of changing them every season."
It was extremely hard to plan anything. In our industry, planning is so important. You have your season, you have your collabs, you have all these things planned.
Soulland is — quite literally — reaching for the stars with its latest collection. The brand, based in Copenhagen's Frederiksberg neighborhood, leans heavily on motifs inspired by star signs and astrology's sustained relevance in today's youth culture. The collection is the third in a trilogy of movement-inspired collections. The first, SS20, looked at the simple everyday idea of walking, the pedestrian as a muse. Its second — FW20 — took the daily commute to public transportation. Closing the trilogy, says Adler, takes on a more spiritual journey, focusing on the traveling that goes on in one's mind.
One of the things that really spoke to me was the stars and star signs, and how you use them to define people. There's a very visual element to it, and there are more underlying details in some of the garments.
In today's political climate — and because of Denmark's generally progressive approach to politics — sustainability is also a big part of Soulland as a brand. "Sustainability and responsibility aren't buzzwords, it's a way of thinking about everything in your surroundings whenever you do something," says Adler.
"I would say that on average between 70 to 80 percent of the textiles in the men's collection have some kind of sustainable solution [to them]."
Soulland has previously used Fashion Week to debut collaborations on the runway, most notably those born out of the brand's longstanding partnership with Nike SB. This year, though, Soulland has switched things up and is working with Li-Ning for the very first time. The Chinese sportswear giant has made waves in the sneaker world thanks to its futuristic, and almost boundary-less, designs.
"We've been wanting to do a project focused on running," explains Adler. "I was very interested in Li-Ning's different approach to the sneaker market, in their technical development, because it was so far from everything else."
It's been such a privilege to be able to work on Eric Koston's shoes and staples such as the Dunk and the Blazer, but now, to go in the complete opposite direction, and work in a sphere where there are almost no limitations.
Soulland and Li-Ning will release two running silhouettes — one features a more lifestyle oriented design, while the other is a high-performance running shoe. Both were born out of Soulland's co-founders' love for running.
Everything has a function, and you need to always have that in mind.
While the collection focuses more on sustainability and a post-corona world, the recent racially-charged events in the United States could not be ignored, and Adler wanted to speak on his own social responsibility with regards to systemic racism and racial equality. "I understand, as a person, you can only do what you can," says Adler. "You can't do everything at once, but holistically, that philosophy needs to be implemented in everything you're doing."
Today, it's even socially responsible to make sure that you're opening doors for the next generation. Now, especially, we need to make sure that we do this for the communities that have been strictly kept out.
Adler hopes to use his position as Soulland's creative director to inspire the next generation — but he's not going to rest on his laurels in hopes that his story of success is enough. "This is about identifying where we can have a lot of impact where it's easy for us, or quick for us to activate," he explains. "For me, it doesn't mean that because I made it that's enough of an inspiration."
Soulland's collection will drop alongside a special edition of natural wine, produced in collaboration with Highsnobiety. "That's one of the things I love about Paris — drinking wine," says Adler. "We made a nice sparking wine and it's going to be super limited. One hundred bottles."
Are you also "Not In Paris?" Not to worry, you too can join in on the non-gathering with our exclusive set of merch. Shop the collection here.