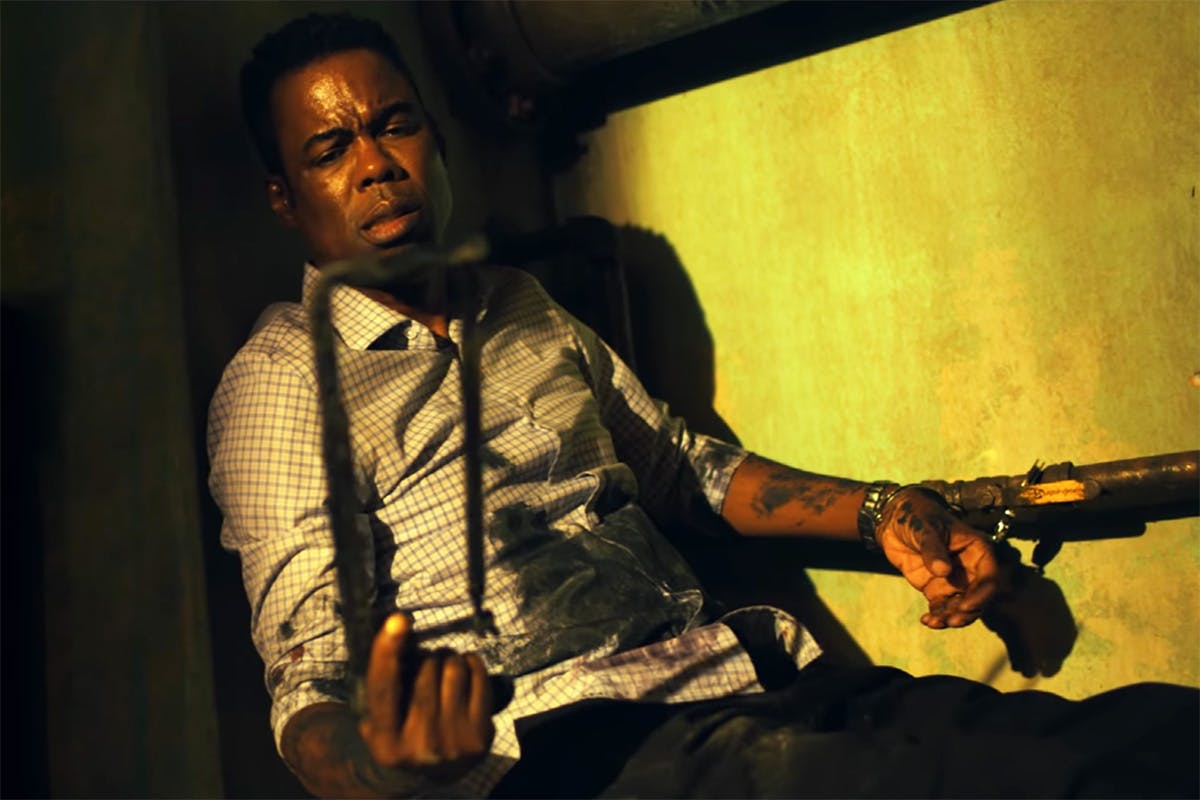 The first teaser trailer for Spiral, the ninth installment in the Saw franchise, has finally arrived. Watch below.
The film is due to release later this year. Executive produced by Chris Rock, who also came up with the story for the film, Spiral pits Rock alongside Samuel L. Jackson and Max Minghella (The Social Network).
In Spiral, Rock portrays Detective Ezekiel "Zeke" Banks, as he and his rookie partner (played by Minghella) investigate a series of murders targeting cops. Jackson features as an esteemed police veteran, who has cast an unwelcome shadow on Rock's Banks. In true Saw fashion, Banks finds himself at the center of the killer's morbid game, as is evident towards the end of the teaser trailer.
Spiral is directed by franchise veteran Darren Lynn Bousman and written by Jigsaw writer Josh Stolberg and Peter Goldfinger. The horror movie is due in theaters May 15.
Press play below to watch the first trailer for Spiral.