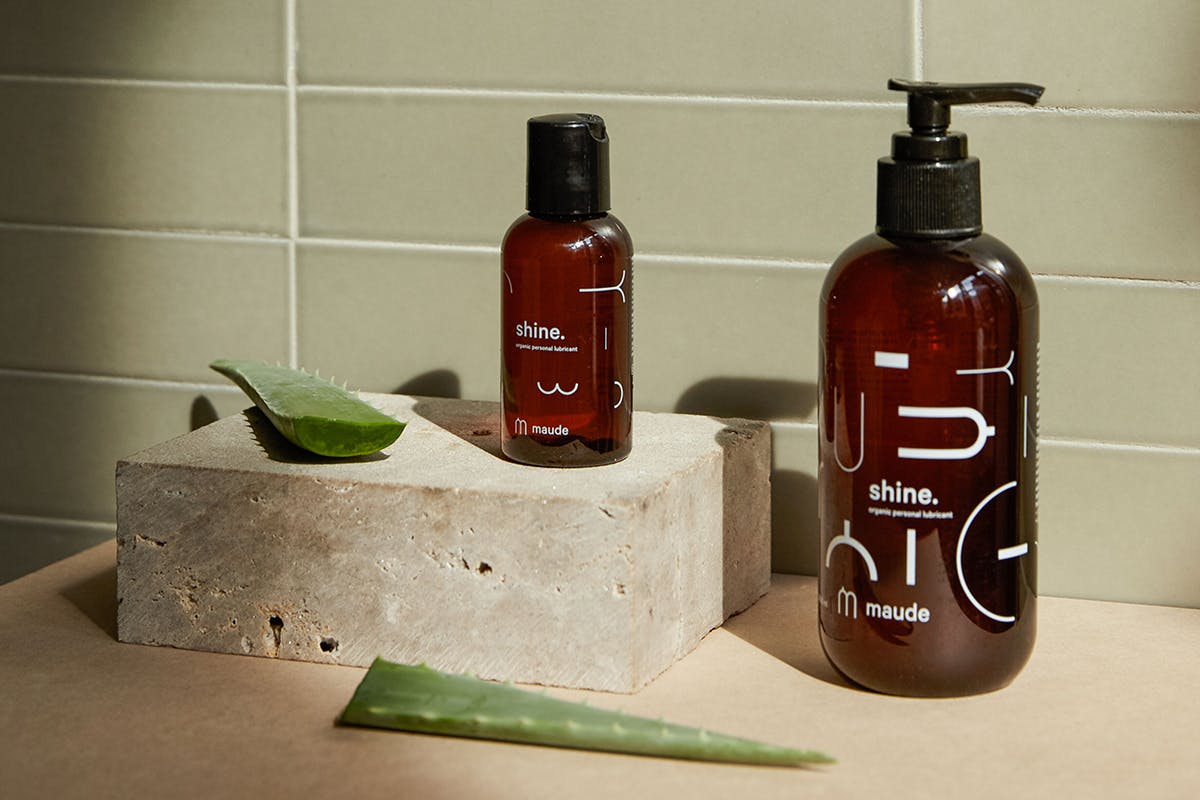 Valentine's Day is a holiday imbued with expectations: to go out, to have a nice dinner, to get the perfect gift, to have an almost unrealistically perfect date.
Consider that Valentine's Day is also a time to foster your inner sense of JOMO (Joy of Missing Out) and stay at home with or without a partner. To help you indulge, we've curated a special list of products for staying in, from face masks to something(s) for the bedroom.
Here's a round-up of all the things you need to help you achieve domestic Valentine's Day bliss.
Face Mask
This pack of hydrating face masks from Jaxon Lane contains four Korean sheet masks — packed with collagen, Vitamin B3, and plant extracts to correct blemishes and reduce redness and sun damage.
Oil Diffuser

(Available at 3 Merchants)
(Available at 3 Merchants)
This ultrasonic diffuser from Vitruvi will diffuse essential oils with 538 ft² diffusing capacity, LED mood lighting, and heat-free vibration technology to prevent interaction between oils and plastic.
Lube
What's Valentine's Day without a proper lubricant? This naturally hydrating, aloe-based personal lube is designed to be non-sticky and rinse away easily with warm water.
Sleep Mist
Try misting your bed linens with a spritz of this Deep Relax Sleep Mist to wake up refreshed, well-rested, and smelling even better than you did before.
Sex book
This is basically a little book of sex hacks that you can read in 30 minutes. It includes aphorisms and tips (referred to as sex homework) to try with your partner and paying attention to it might procure a more fruitful Valentine's Day for 2021.
Light Therapy
Some days you just need to switch on the OOO and chill in an LED Light Therapy Face Mask. This silicone mask is designed for 10 minutes of daily usage to distribute wavelengths across the surface of the skin, energizing the cells and promoting regeneration.
Cushion
This chic cushion from FERM living is made up of 80% wool and 20% cotton and contains a soft feather and down filling. It's also something to cuddle up to if you're going it alone.
Candle Holder
This ceramic candle holder is designed to prevent unwanted wax dripping on your table surface with each one featuring a unique color and pattern.
Donnie & Joe Emerson Vinyl
Donnie and Joe Emerson were two of the '70s most unlikely pop duos, whose father built them a state-of-the-art $100,000 recording studio for them to create music on their family rural farm in Fruitland, Washington. Spin this classic heart-shaped vinyl for a nostalgic Valentine's Day soundtrack.
Ashtray

(Available at 2 Merchants)
(Available at 2 Merchants)
This ceramic ashtray from Wacko Maria is made in Japan from Hasami porcelain and features the brand's "GUILTY PARTIES" branding on the base.
Our designated Selects section features products that we love and want to share with you. Highsnobiety has affiliate marketing partnerships, which means we may receive a commission from your purchase.