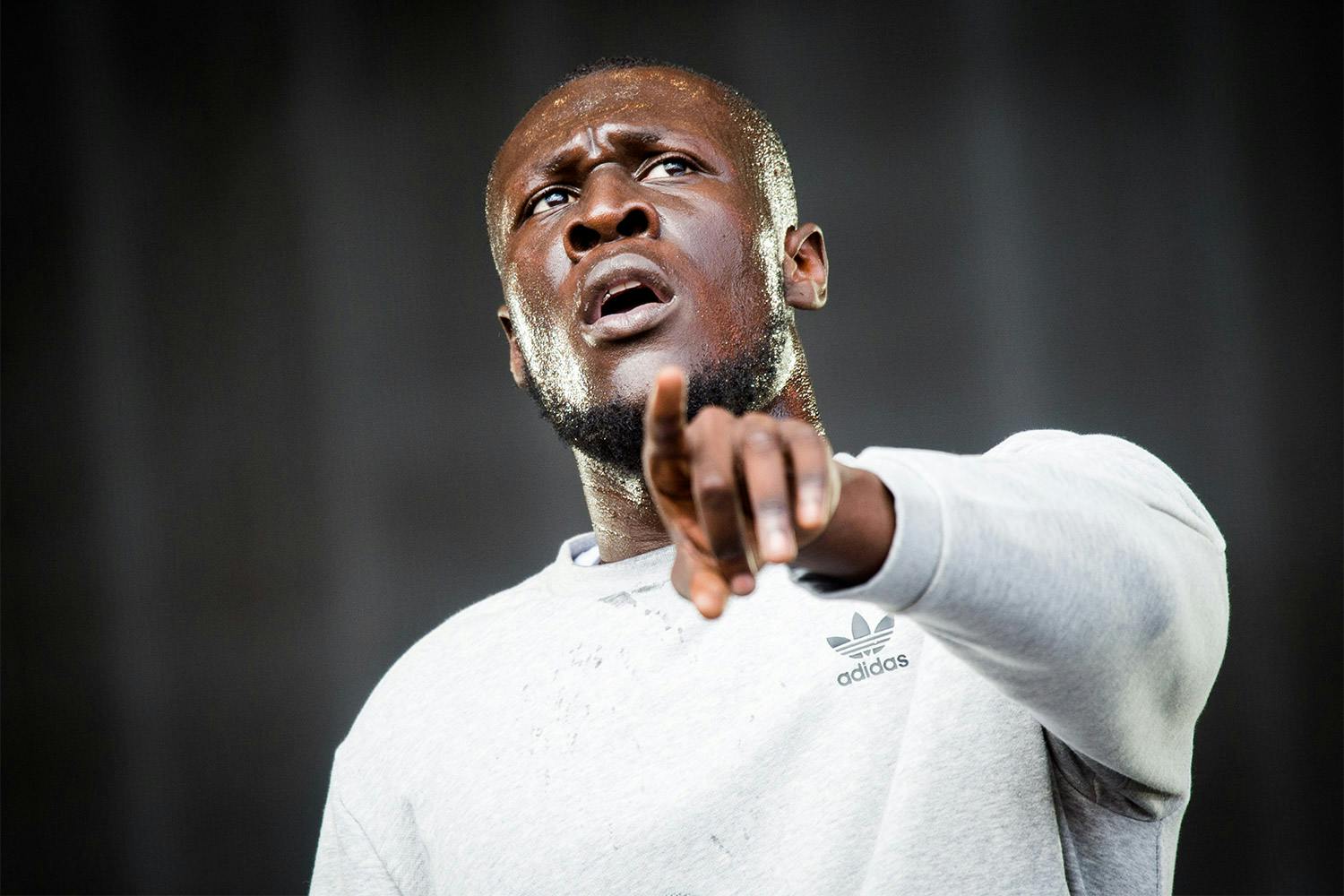 After launching his own publishing imprint, #Merky Books, over the summer, Stormzy returns to deliver his debut book, titled Rise Up: The #Merky Story So Far. The piece was edited and co-written by Jude Yawson, featuring contributions by the #Merky team and images by Kaylum Dennis.
Rise Up: The #Merky Story So Far details Stormzy's transition from one of the most promising musicians of his generation to a spokesperson for a generation, focusing on faith and ideas that are worth fighting for.
"When I was in school I fell in love with literature and looking back it's safe to say that this was the start of a life-long journey with words, poetry and writing. I read books religiously and often wrote poems which were undeniably setting me up for a career as a songwriter and a rapper," Stormzy says. "We've created #Merky Books for many reasons, the first simply for it to be a reference point for talented young writers to say 'I can be an author' and for that to be a feasible and realistic achievement and not something in the distance. We hope this imprint will instill belief and ambition in young writers, making publishing seem less prohibitive and making the dream of being a published author a reality. We want #Merky Books to be a source of confidence and I look forward to publishing writers from all different walks of life, especially those who may have never had the opportunity to get into the industry so early."
Complete with never-before-seen photographs, lyrics, and contributions from those closest to Stormzy, you can pick up a copy of Rise Up: The #Merky Story So Far now at select bookshops and online retailers, including Amazon. Signed editions are available via Waterstones.
In other music-related news, John Mayer honors Mac Miller with "Swim Forever" T-shirt.