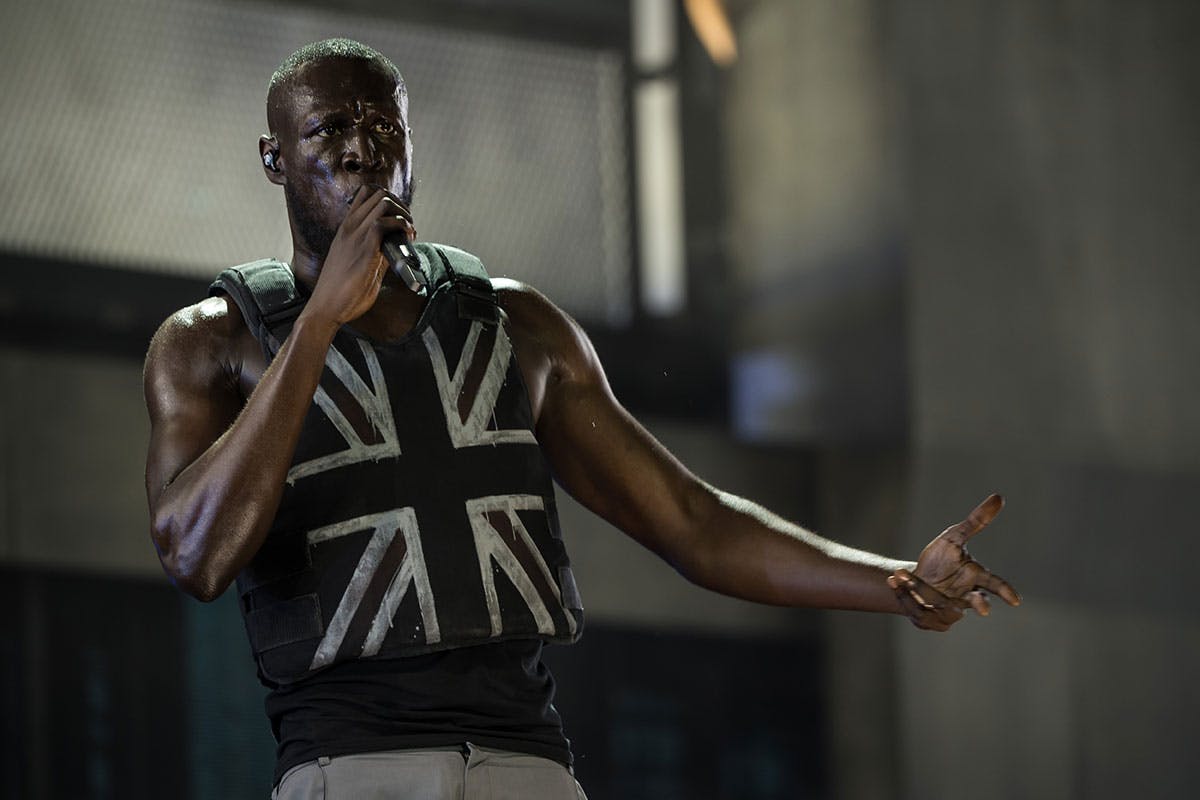 UK grime artist Stormzy is the cover of this month's TIME magazine. In the accompanying interview he discusses a number of topics, including his set at Glastonbury earlier this summer, which marked the first time a black solo artist headlined the festival, and the artist he looked to for inspiration.
The majority of the conversation hinges around his efforts harnessing his fame as a tool to provide platforms for the black community in England. Whether that be via entrepreneurial endeavors or just highlighting ingrained stereotypes that need to shift.
Find a selection of the best quotes from Stormzy's interview below and then head over to TIME to read the interview in full.
On his school grades getting media attention
They're always a bit shocked that there's academic brilliance in a young black South London brother with a street background. If you saw a group of lads outside the chicken shop on push-bikes, I'm sure a lot of them are academically brilliant. Little did you know!
On quitting his job to concentrate on music
I don't remember a crazy feeling of fear. I remember feeling very sure that I'm a good MC. I didn't ever feel stuck or at a dead end.
On being more successful than other grime artists
I know I'm the product of bare injustice. There are so many iconic, legendary, more influential grime songs that are never going to sell as much records as I've sold. This is why I'm always so thankful for being in the position I am. I feel like all those artists or public figures or celebrities who went through that, had to go through that … they didn't have the luxury of being free with their music, and they had to bite that bullet for me. So I love and respect all those people, for all their decisions.
On headlining Glastonbury
For the first time ever in my life, maybe in my career. I've achieved something and it's given me perfect peace.
On Beyoncé's Coachella performance influencing his set
Not in terms of anything to do with how it sounded or looked. Trying to imitate Beyoncé, that's a fool's game. Just in terms of quality, and impact. I wanted it to be the pinnacle of my career, my defining moment.
On his community work & politics
There's always been a kind of lack of spotlight and shine on the black British side of British culture. [But] there's a whole world of it … It's a beautiful thing, and it's coming of age right now ... The more I become self-aware, it's like we can't shy away from [politics]. Especially being an artist who has a platform.
On the stereotypes of black culture
There's a whole side of blackness and black Britishness that doesn't often fall under the kind of umbrella term that everyone uses of 'black culture.' It's like black culture almost becomes music, acting, sports and just kind of celebrity and whatever. I was like, Yo, there's theater, there's literature, books, there's ballet.