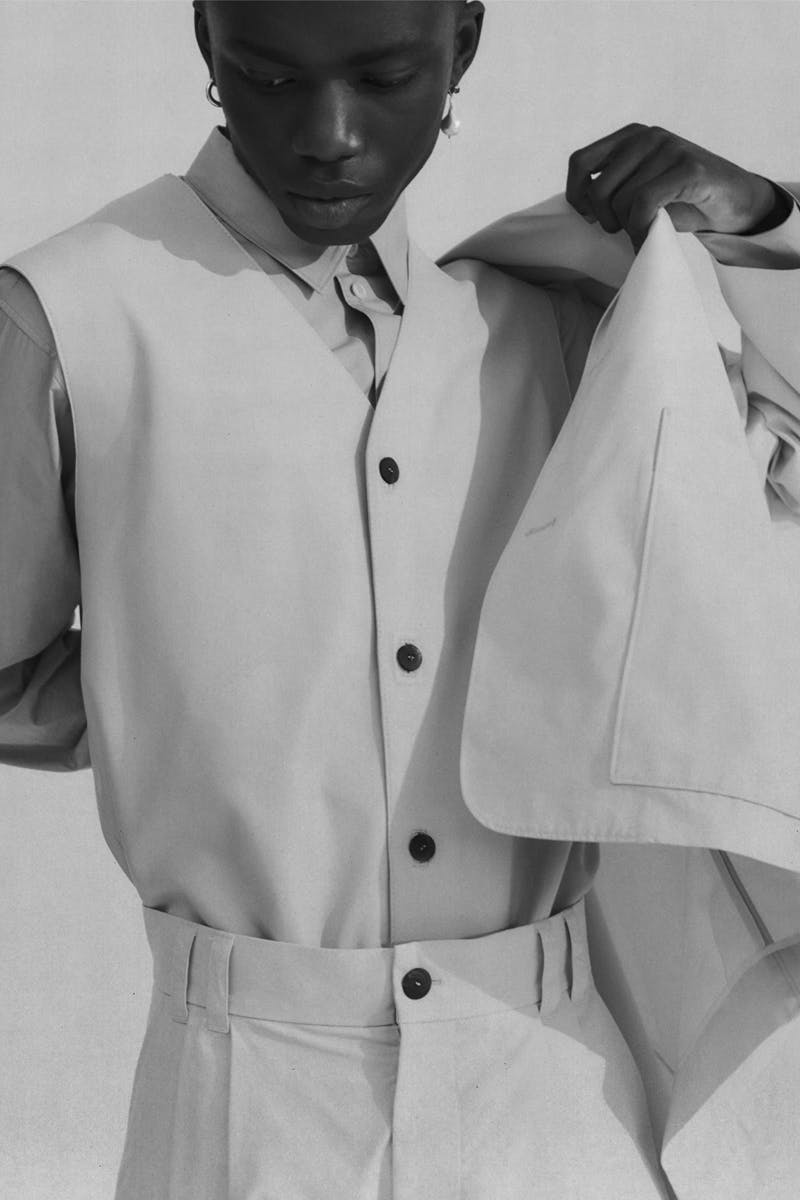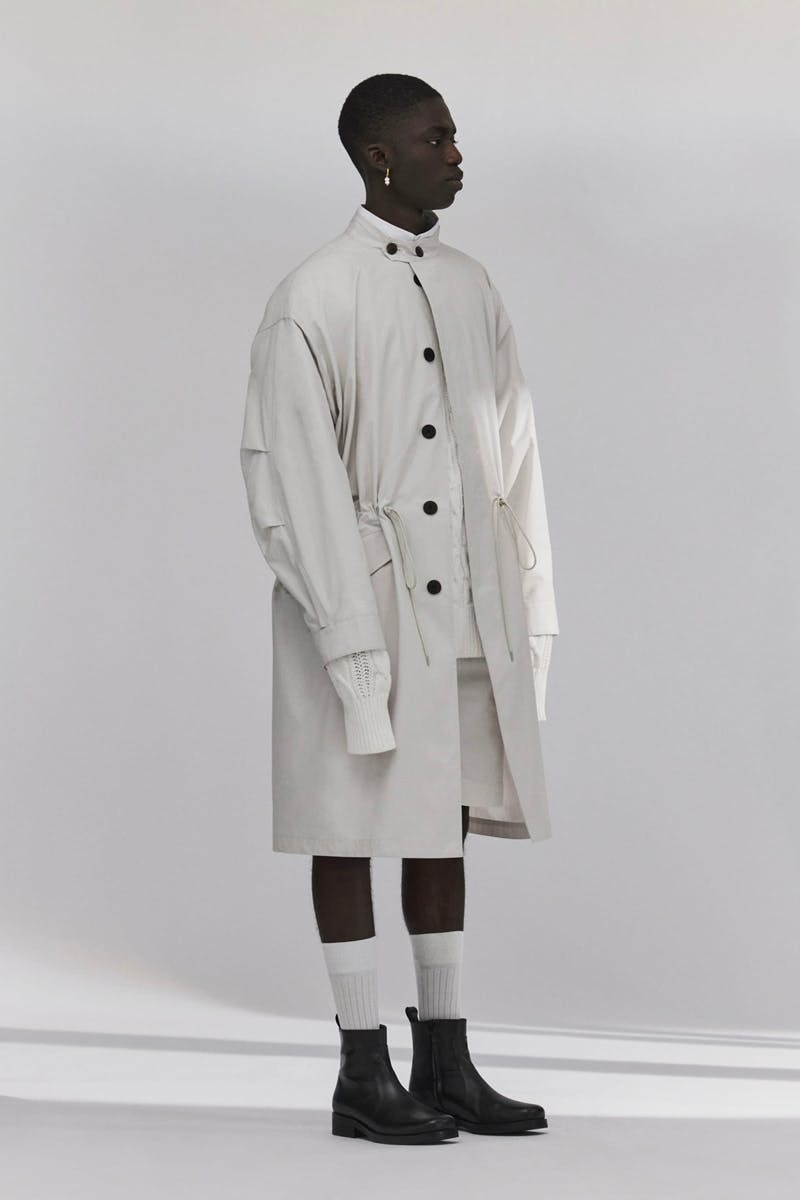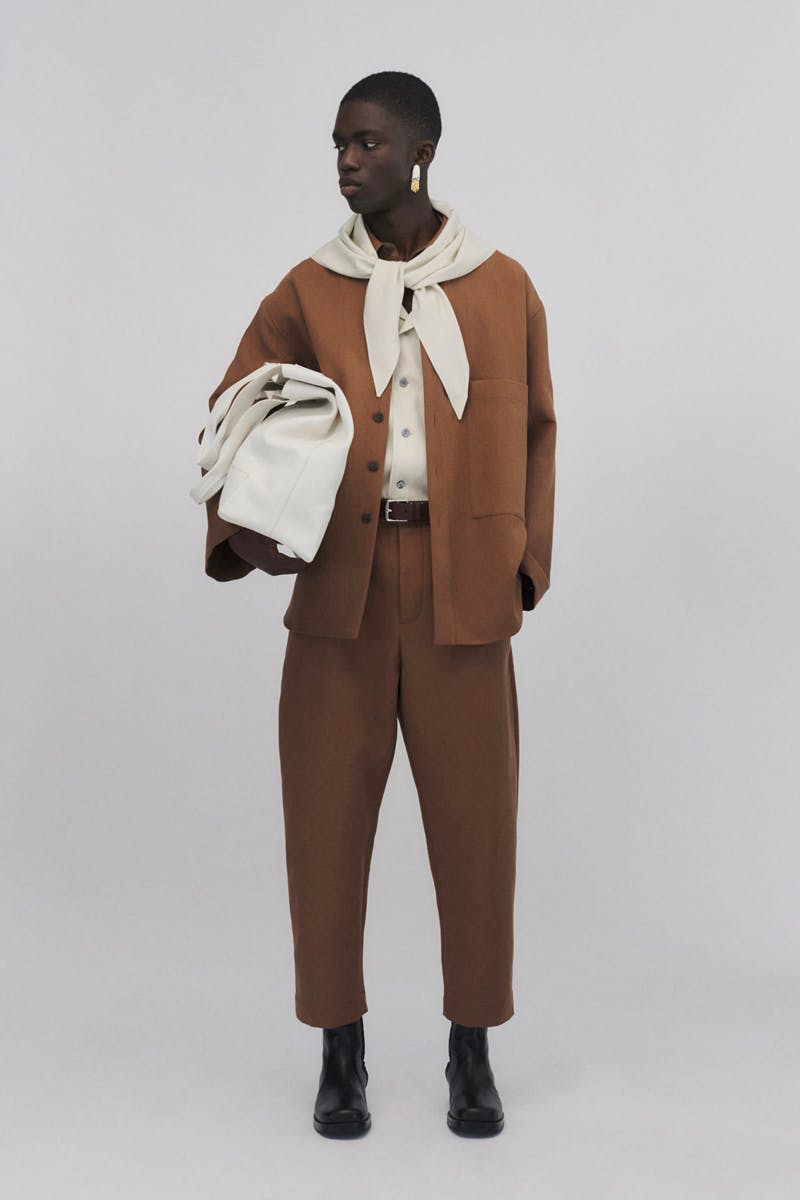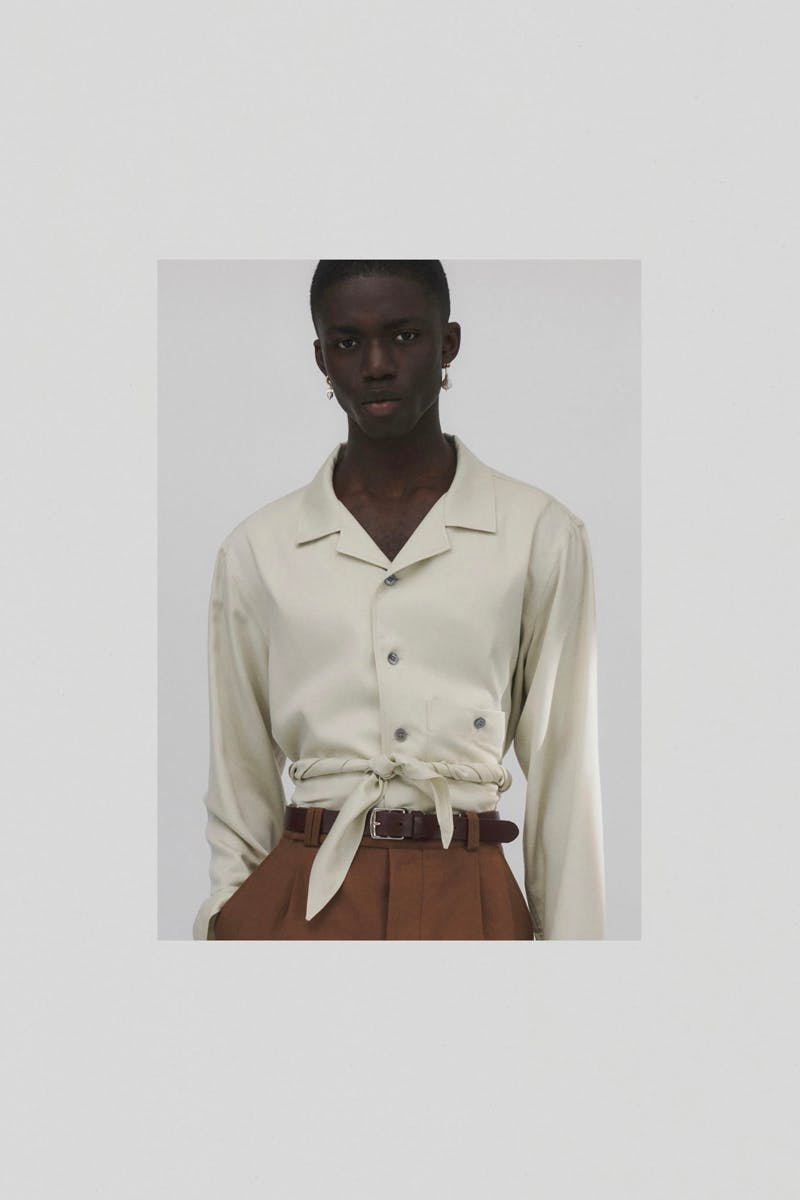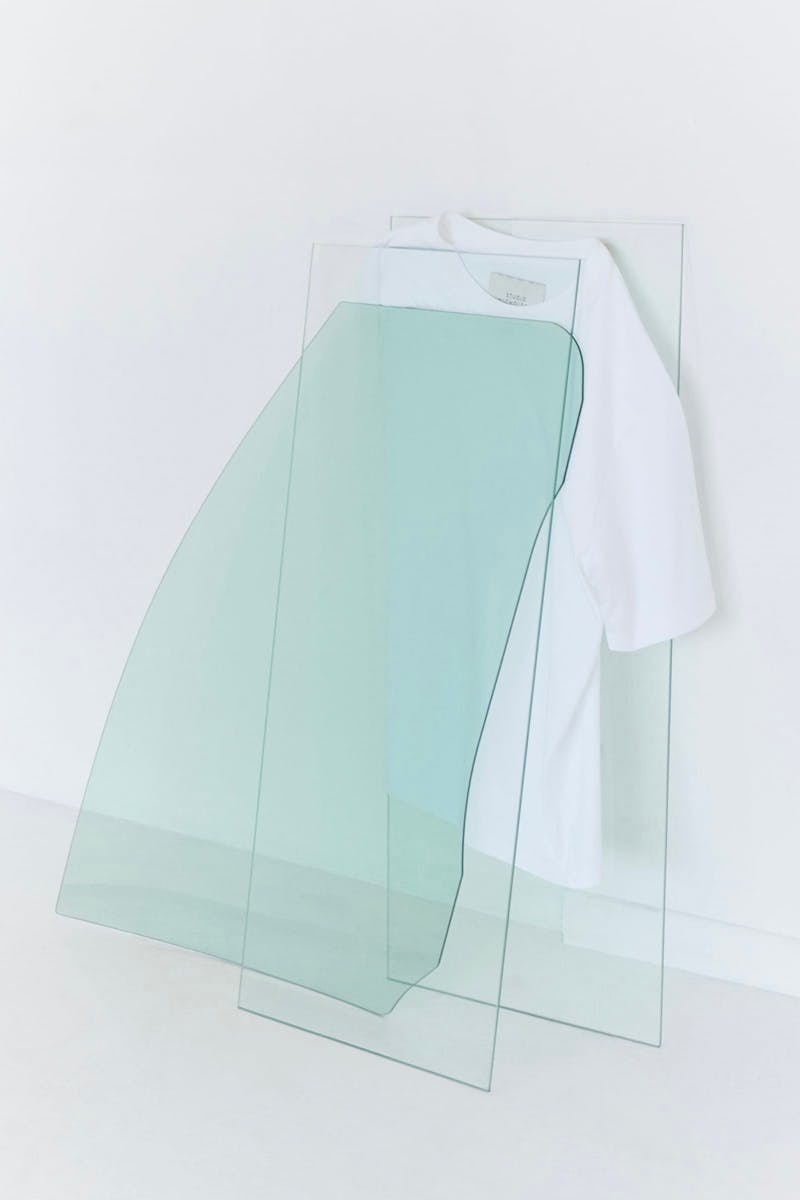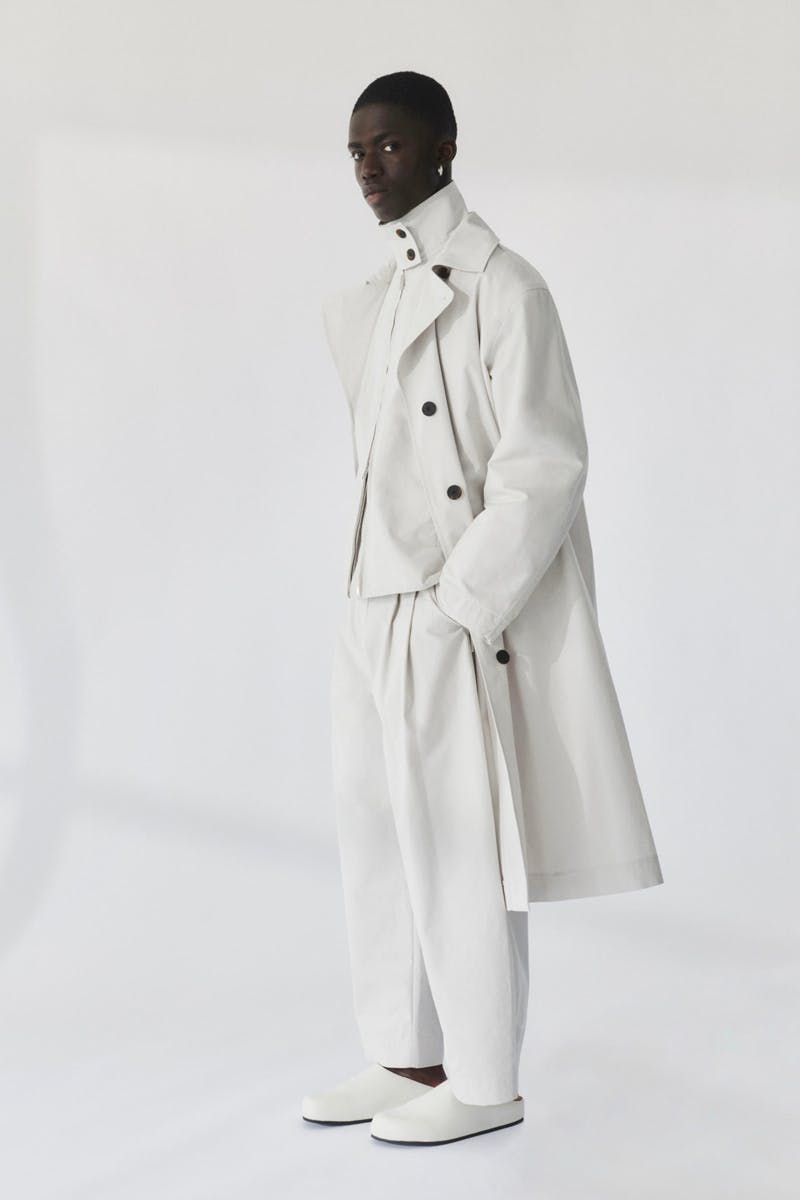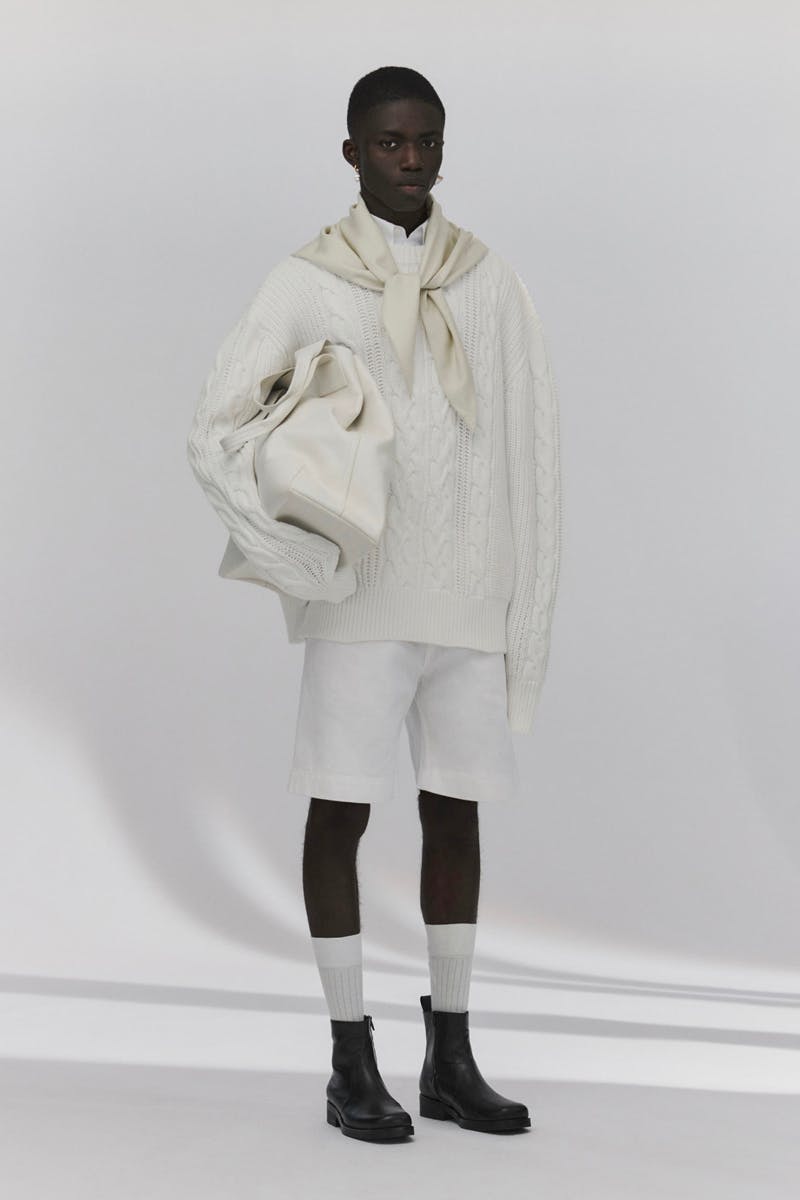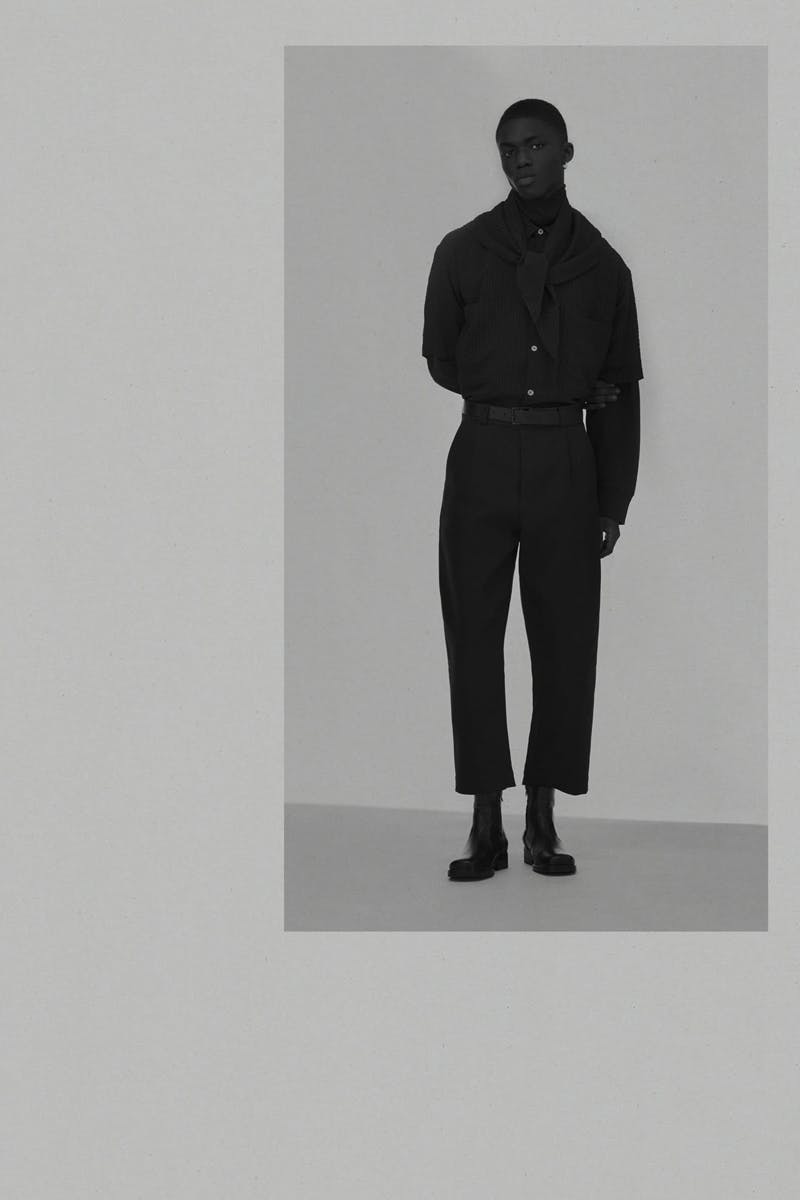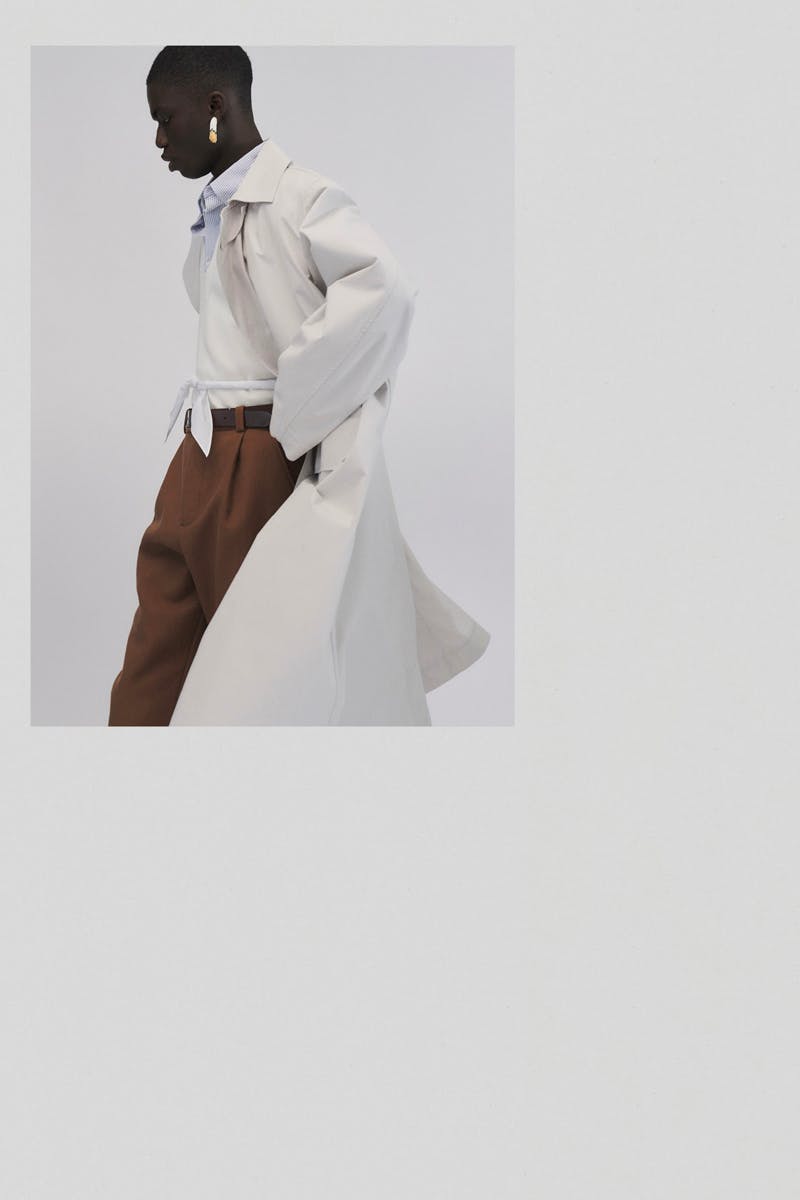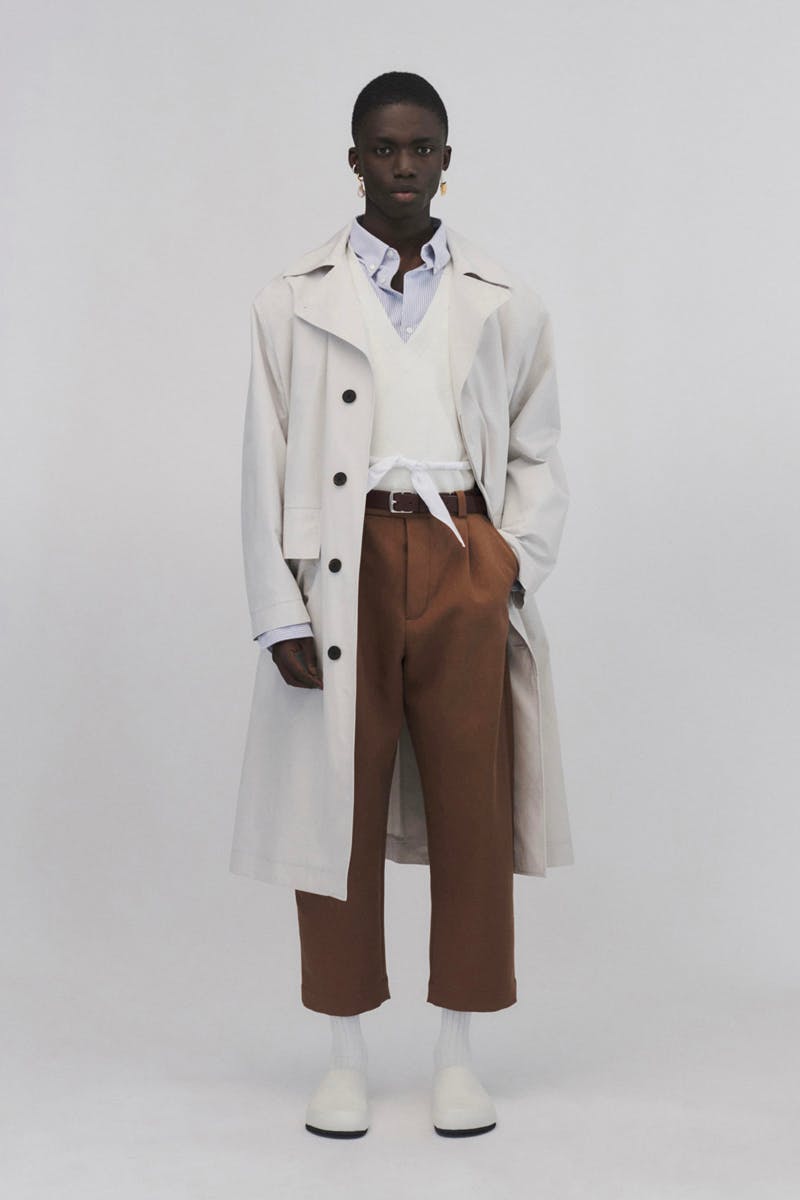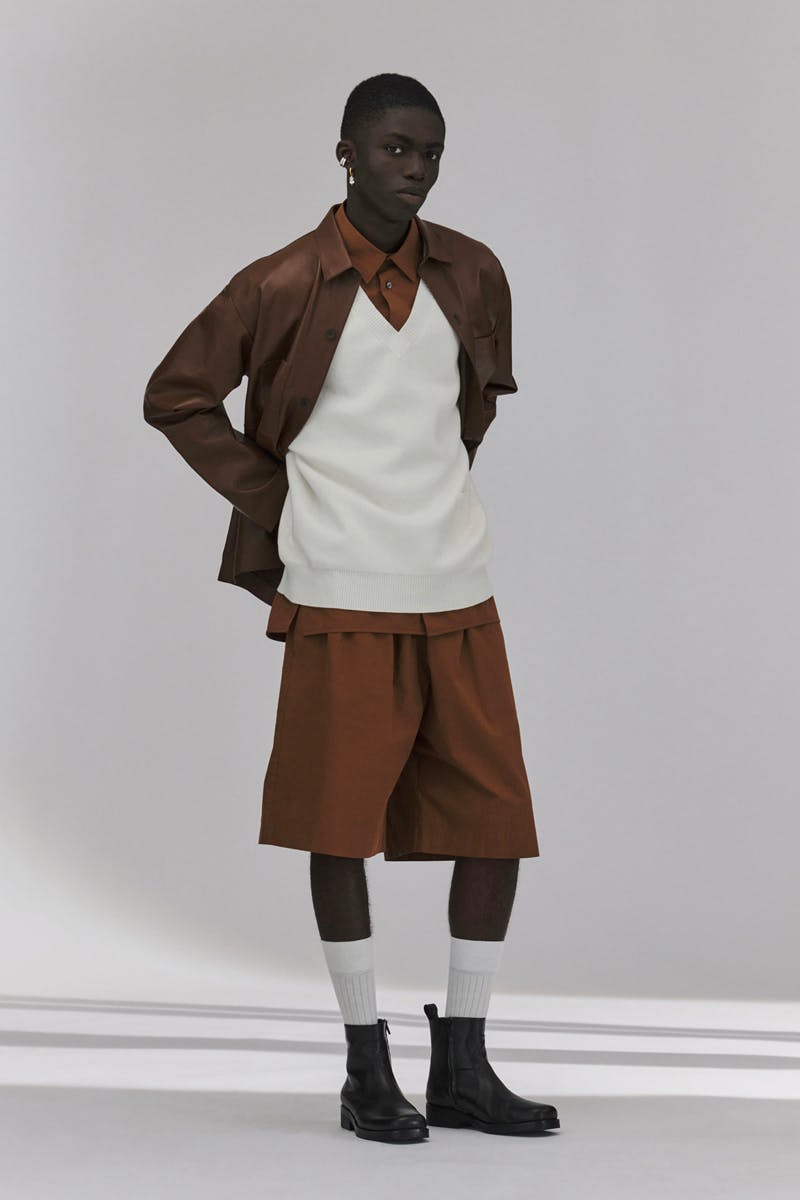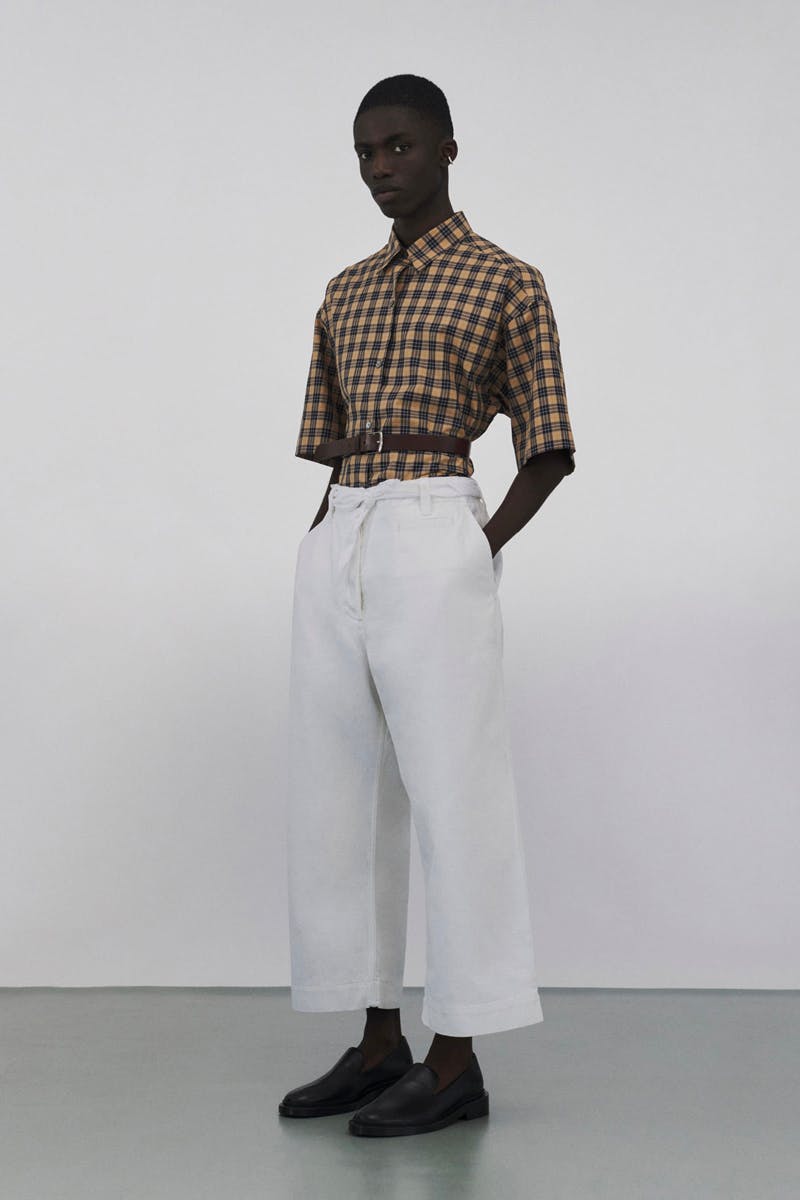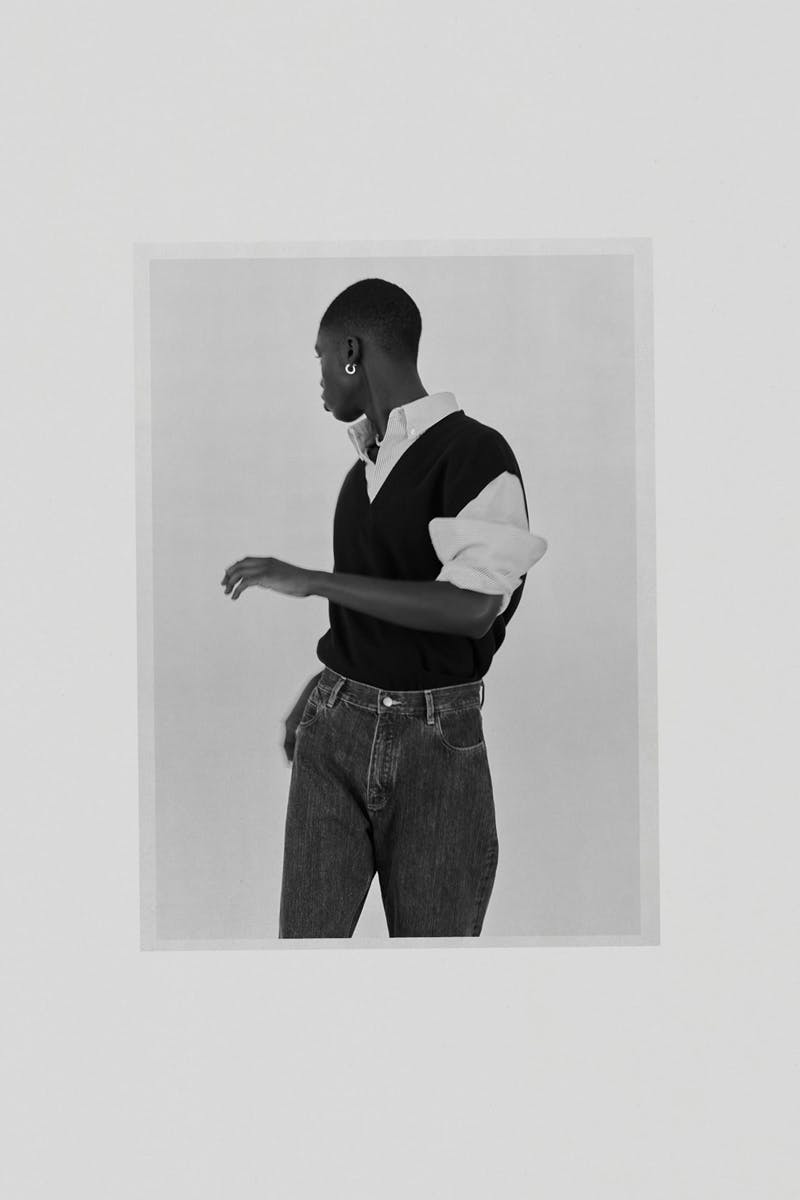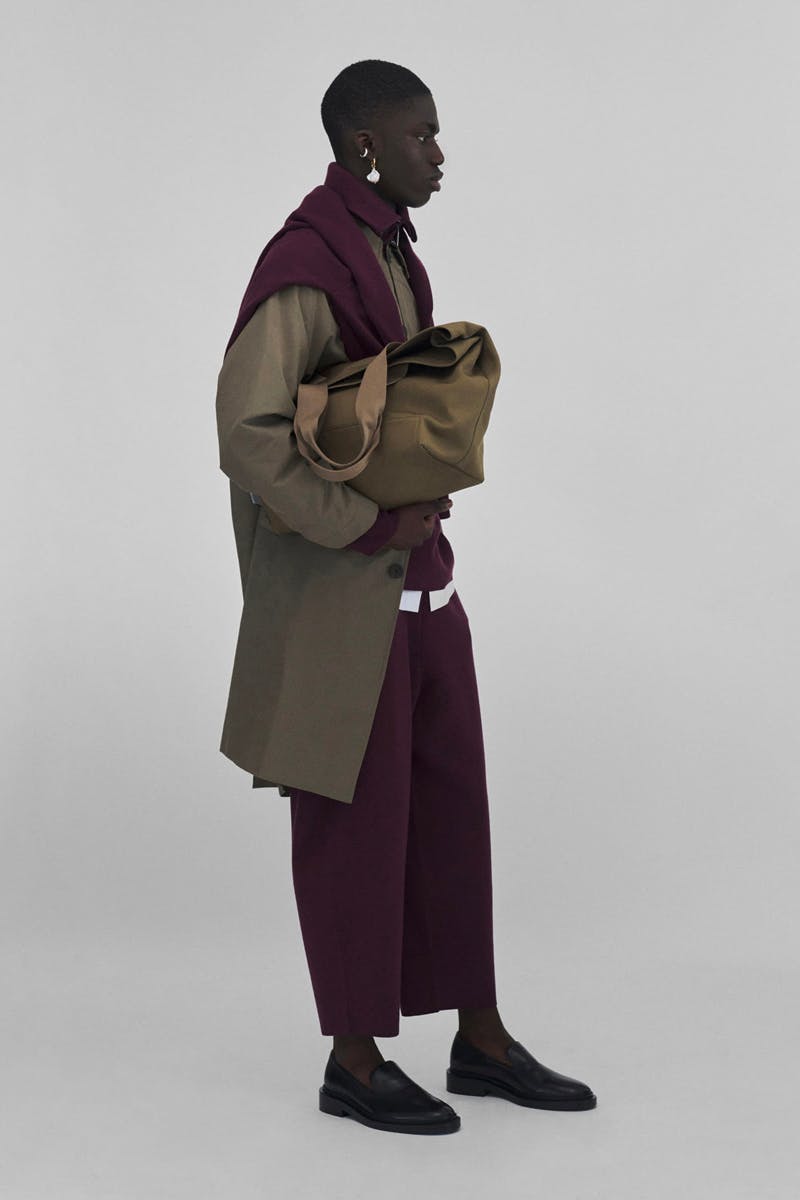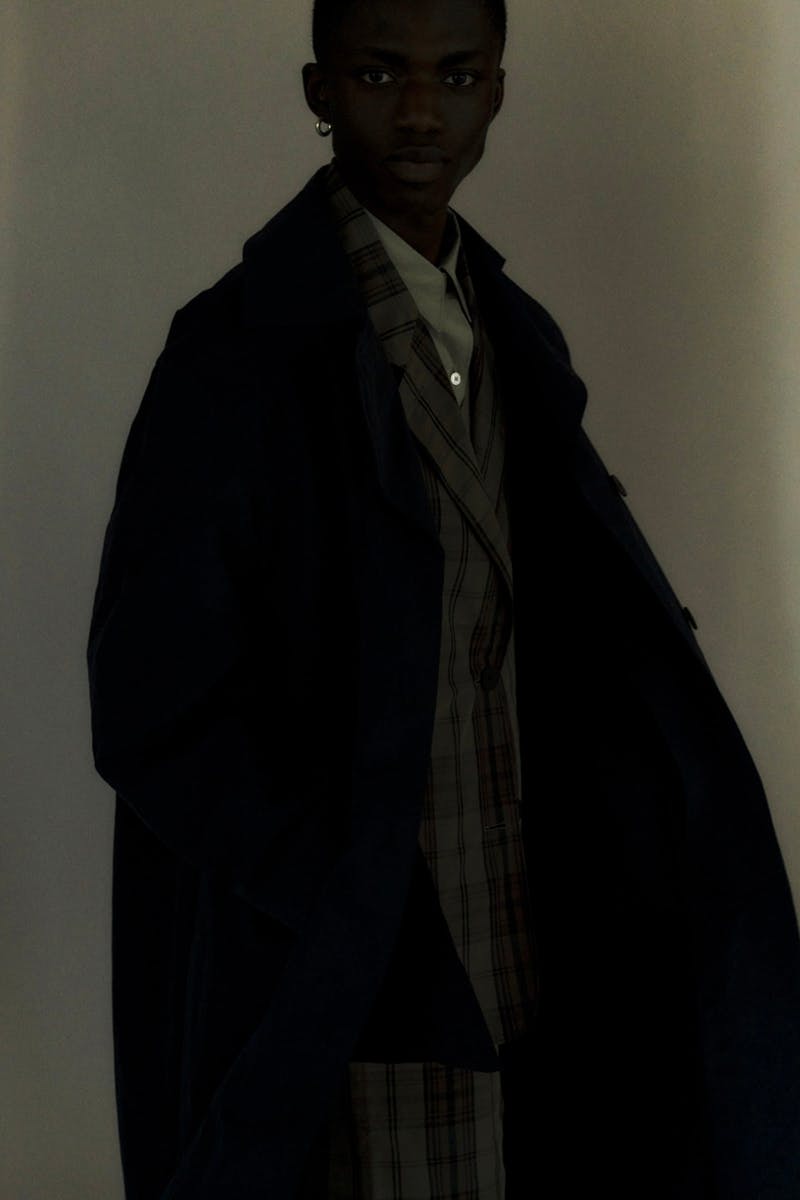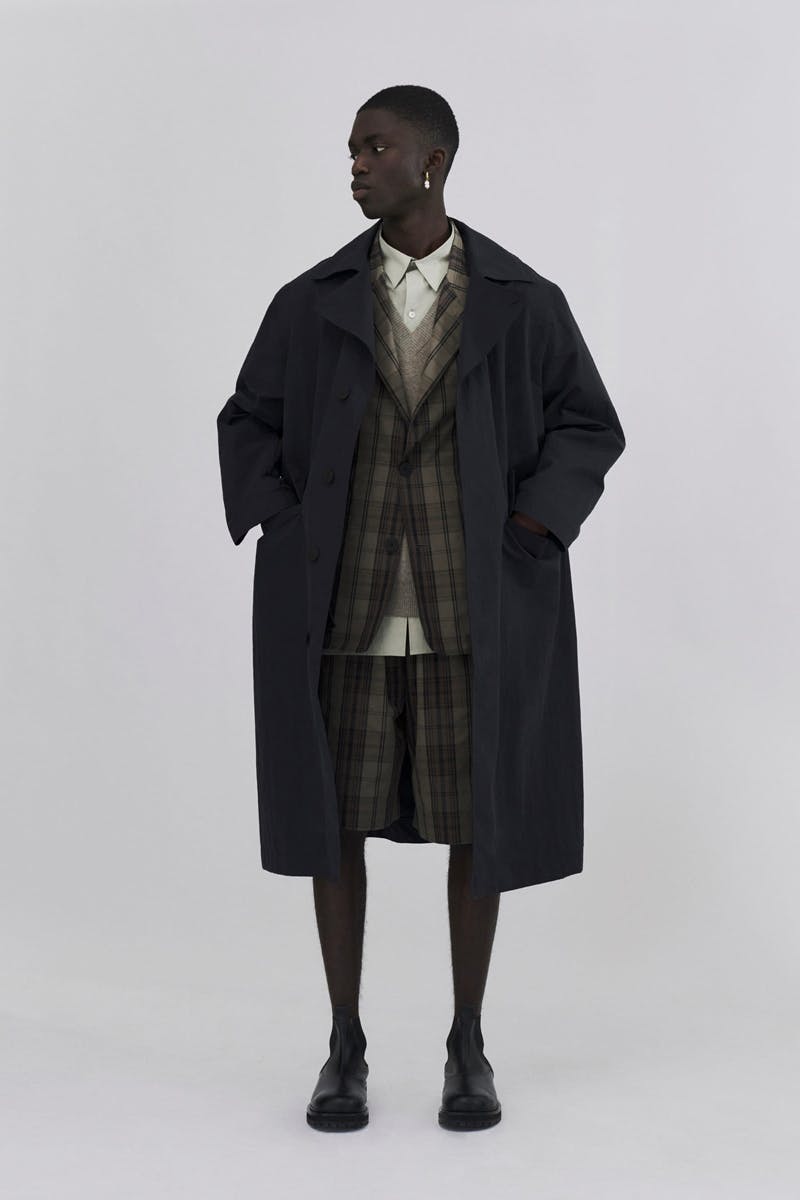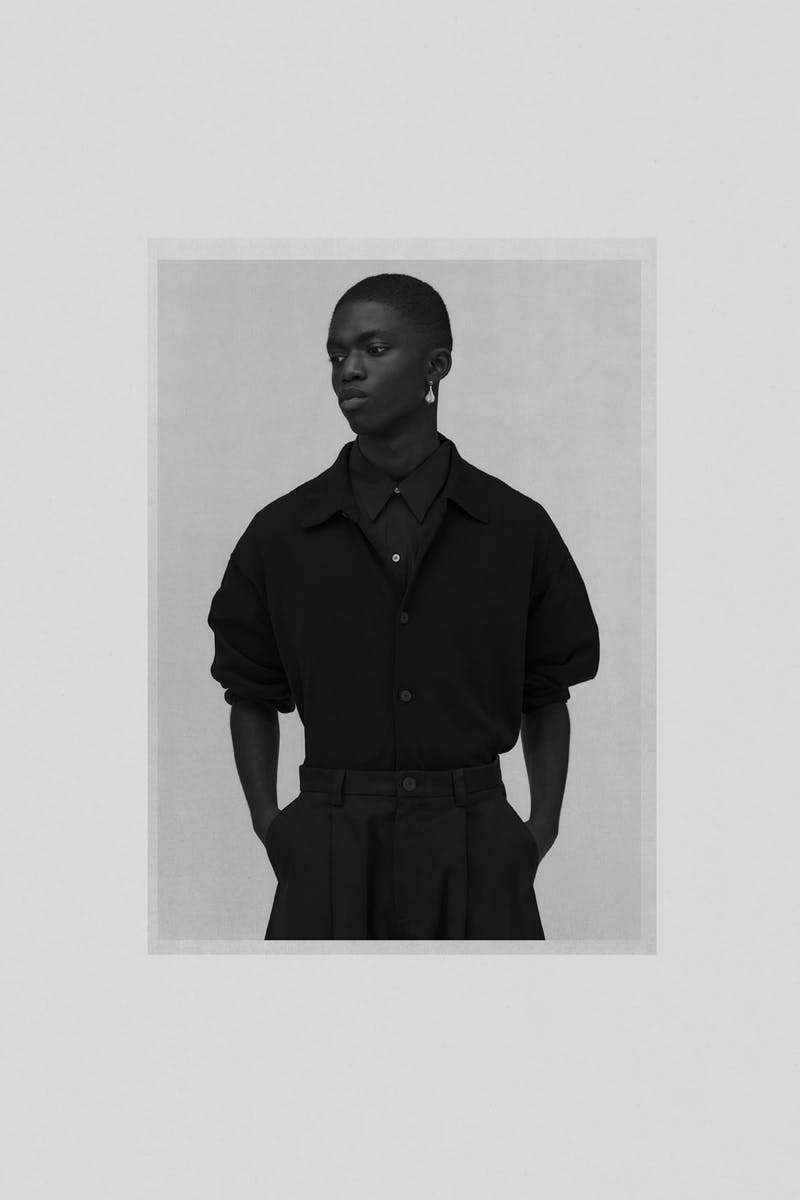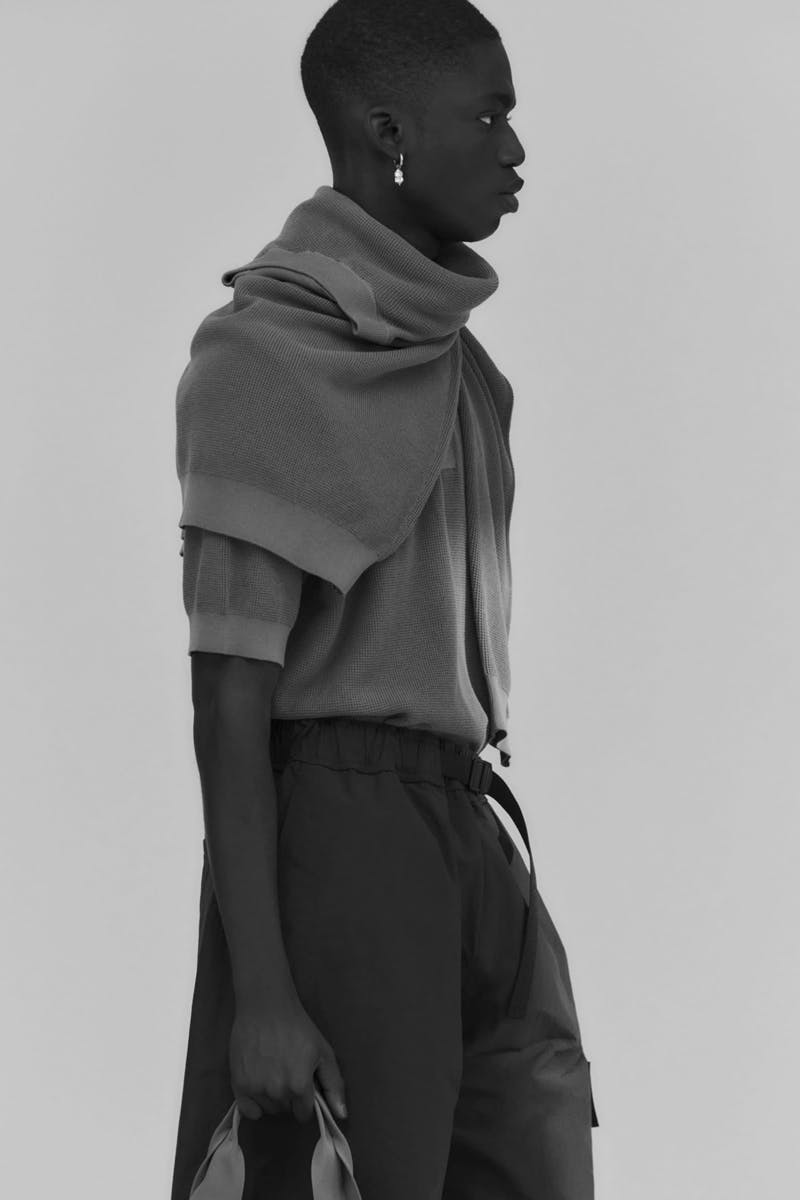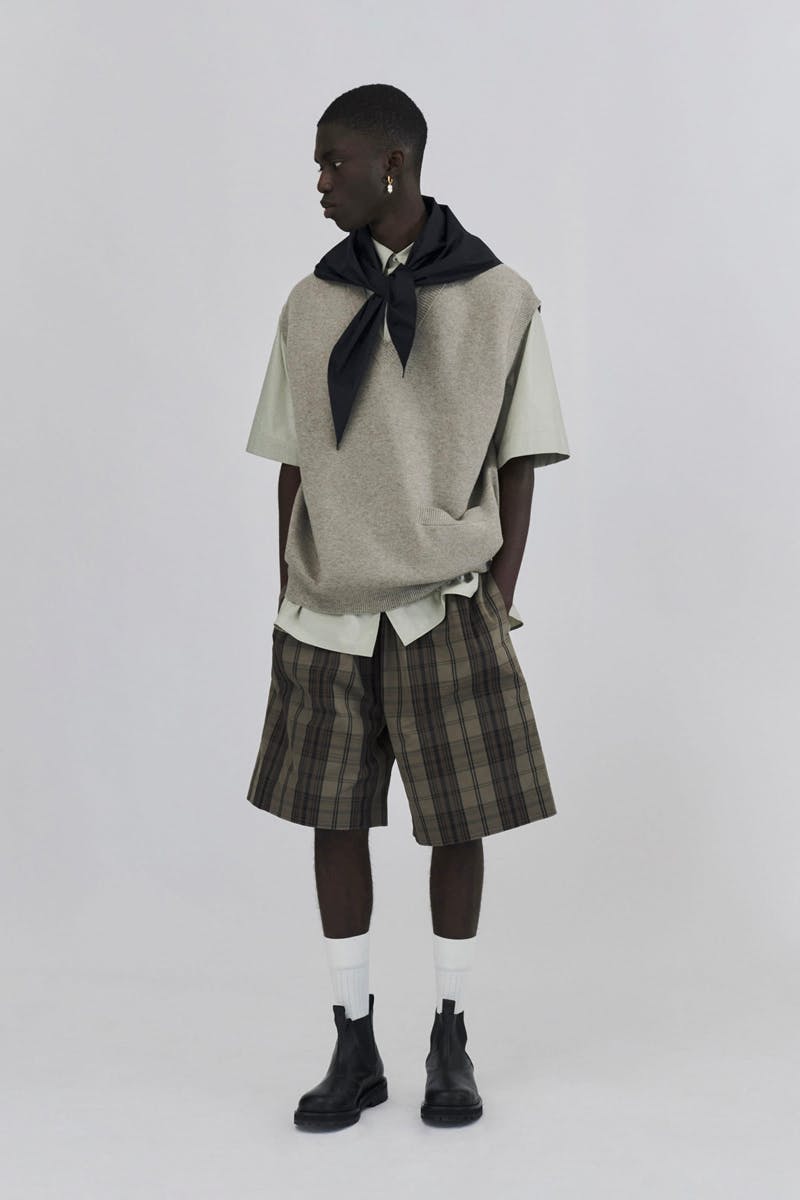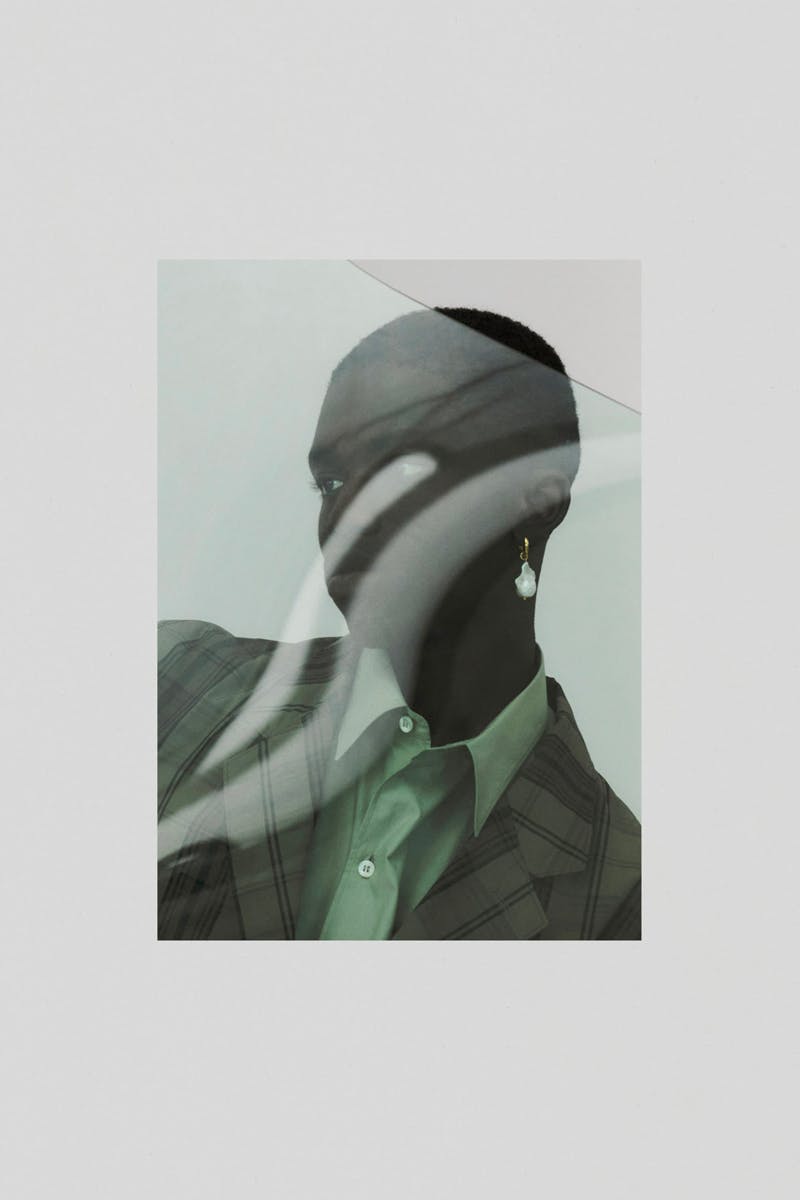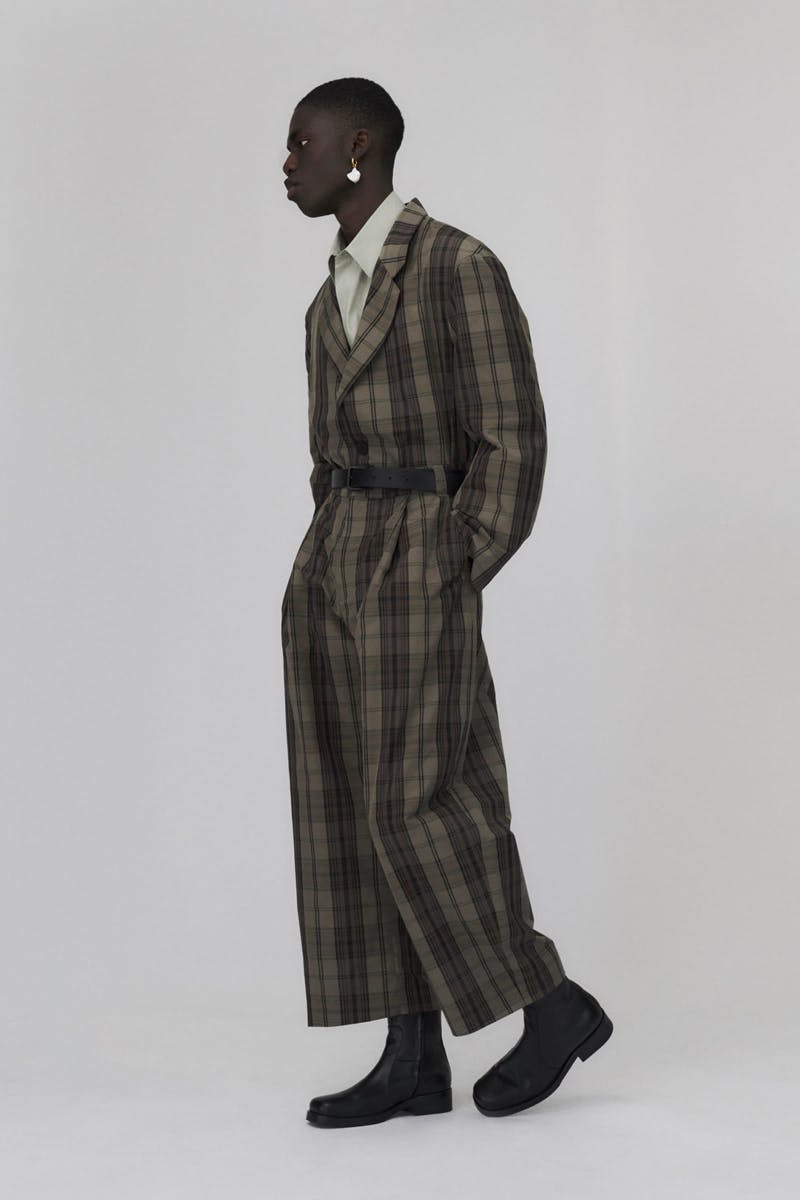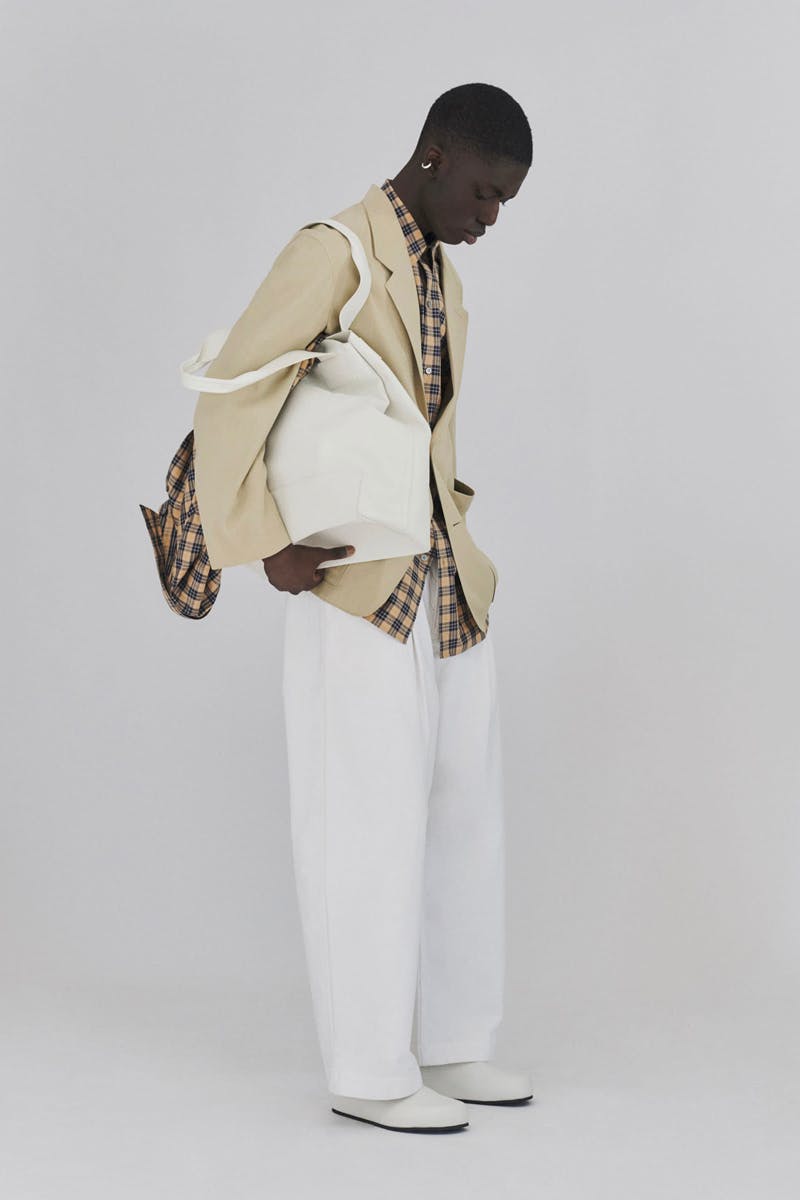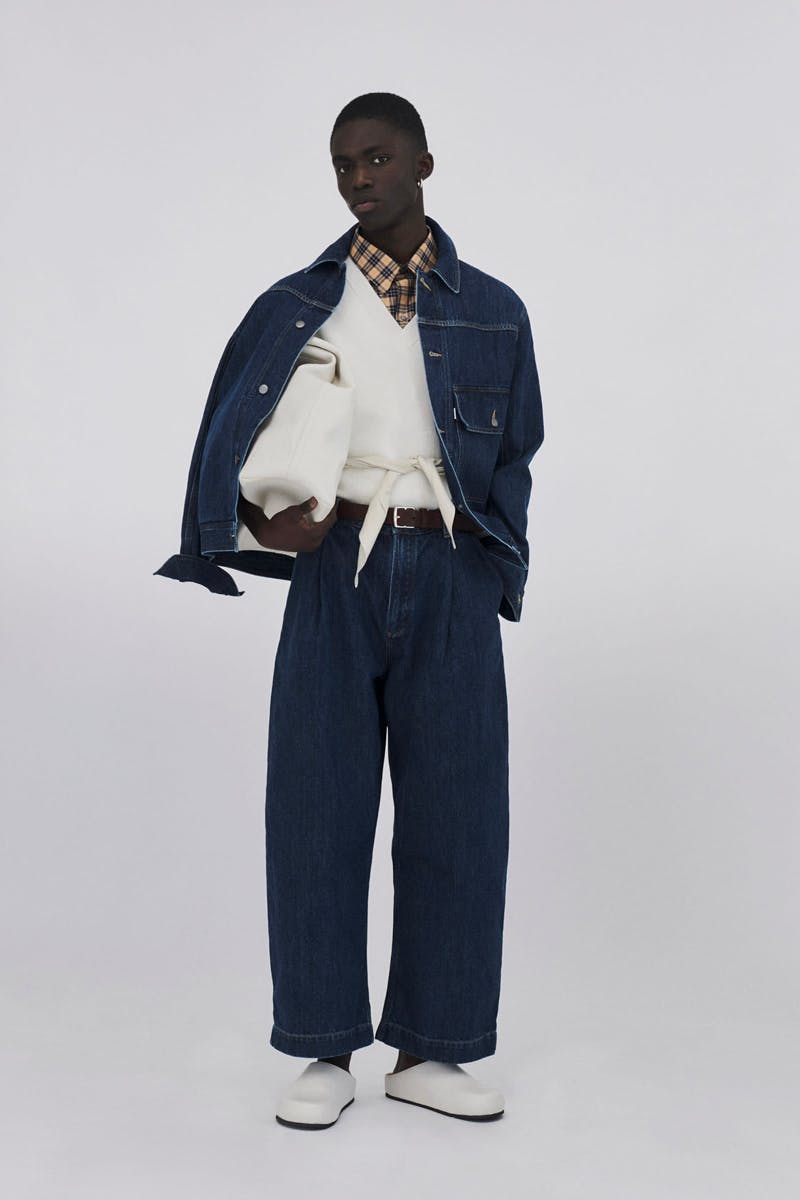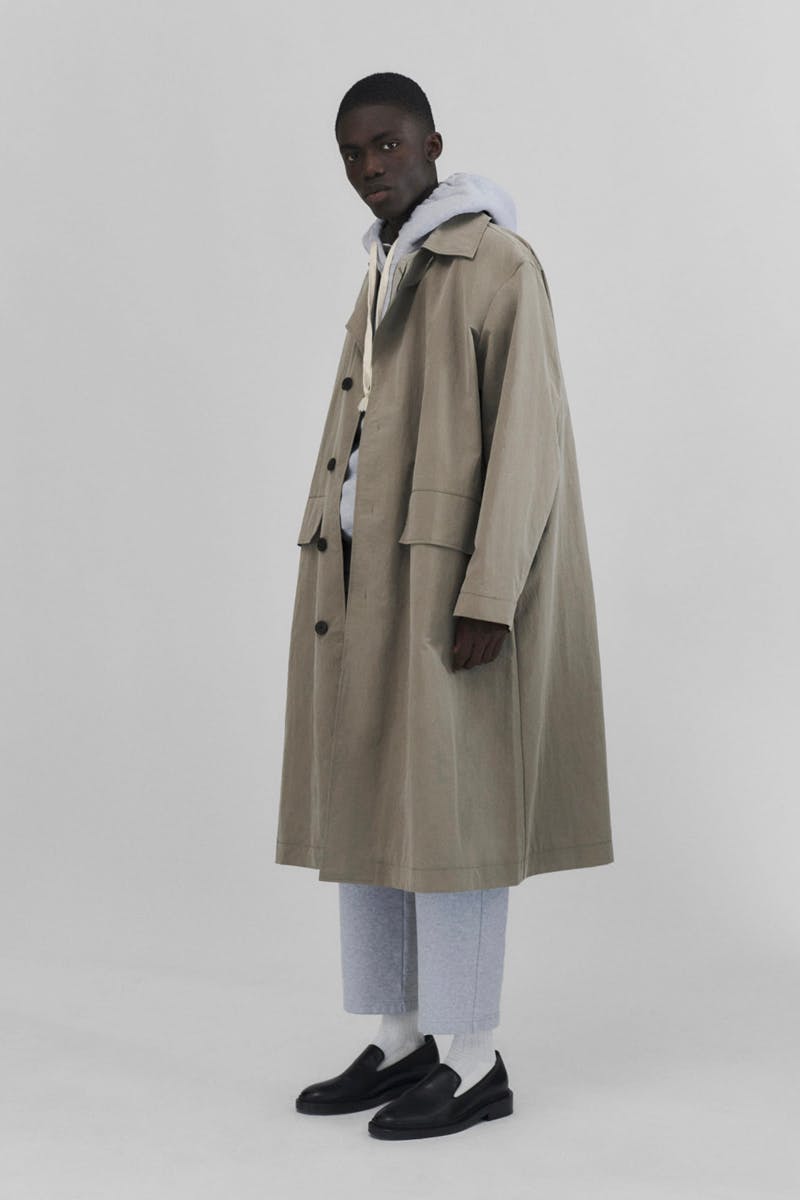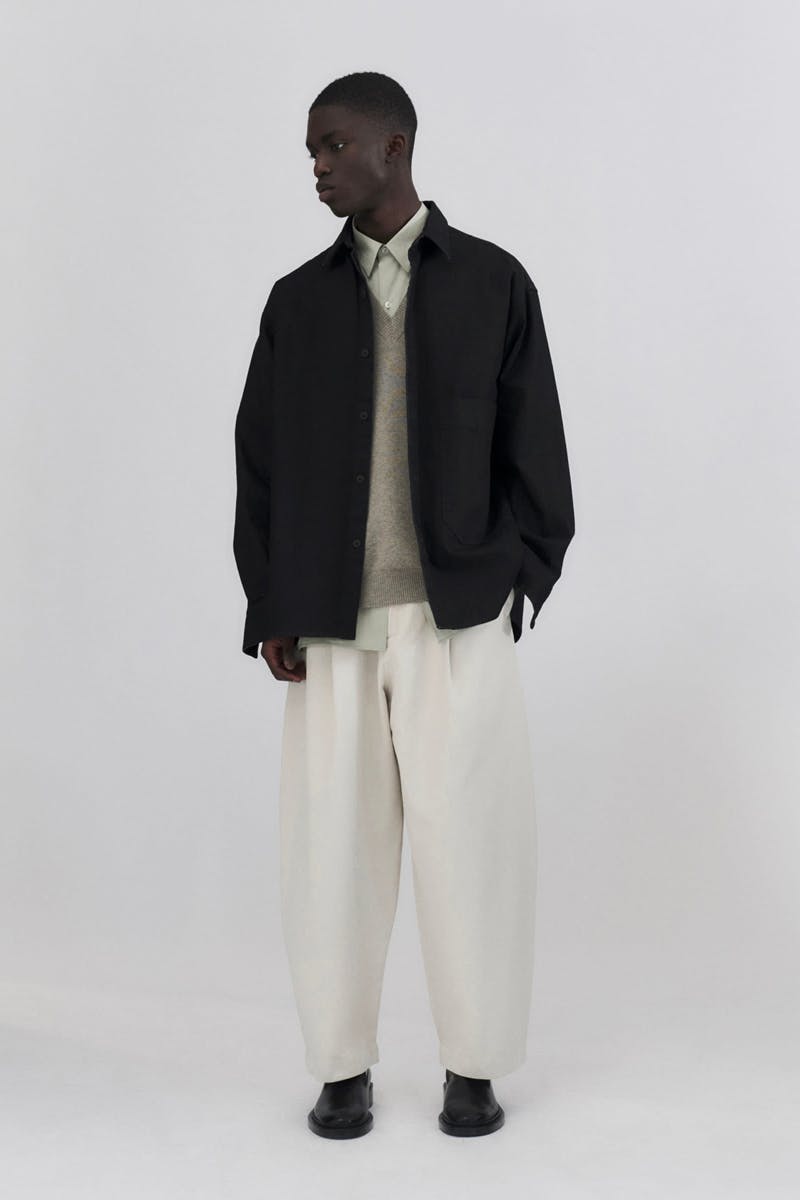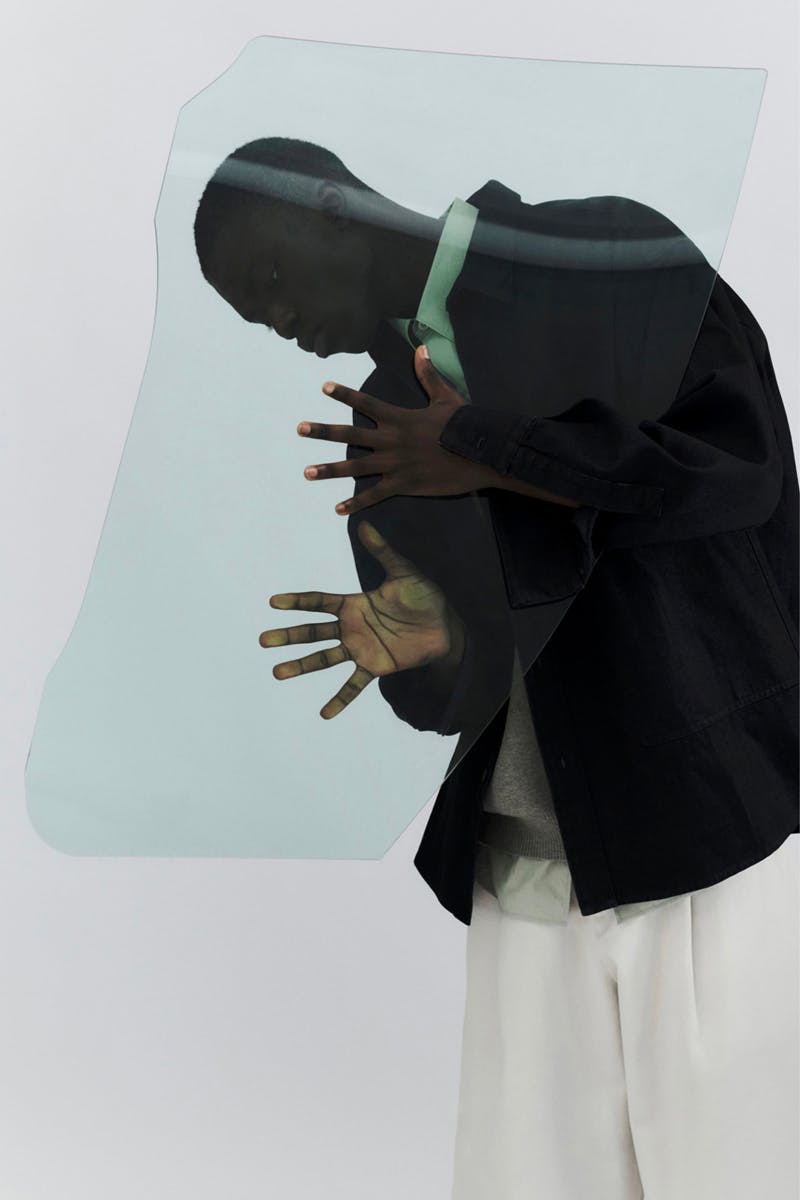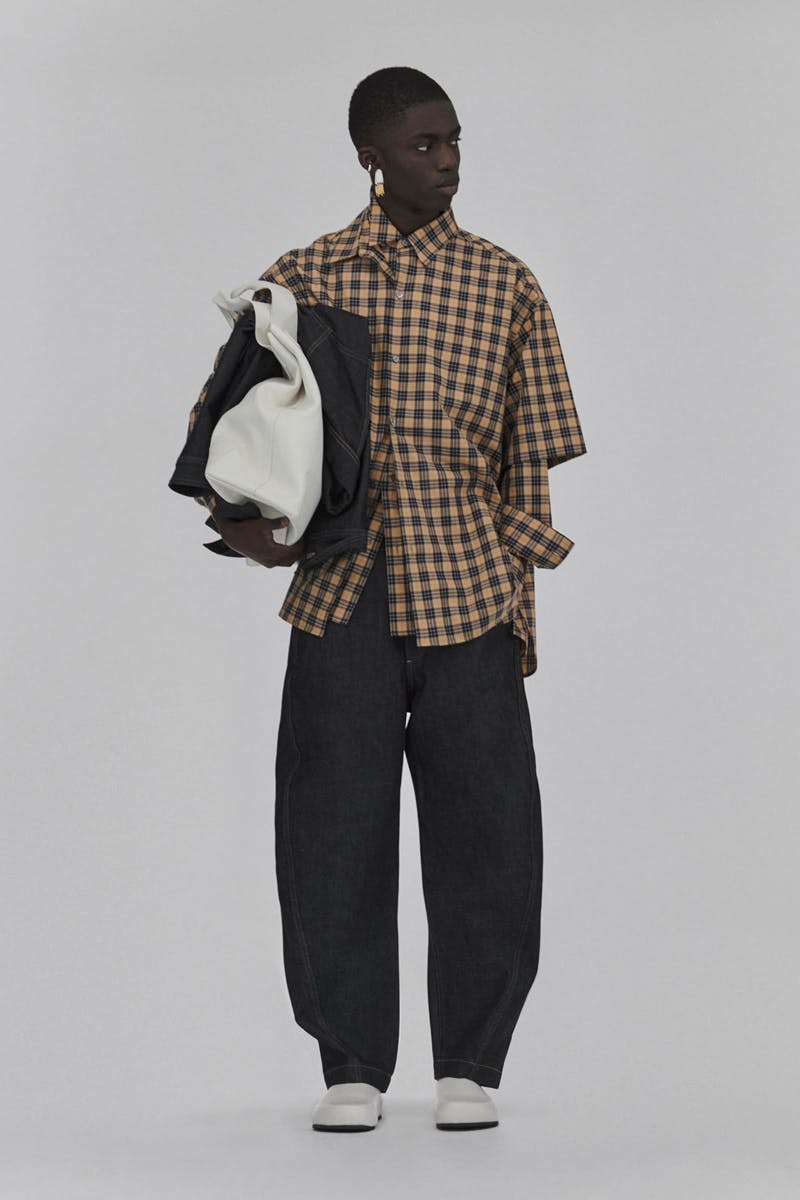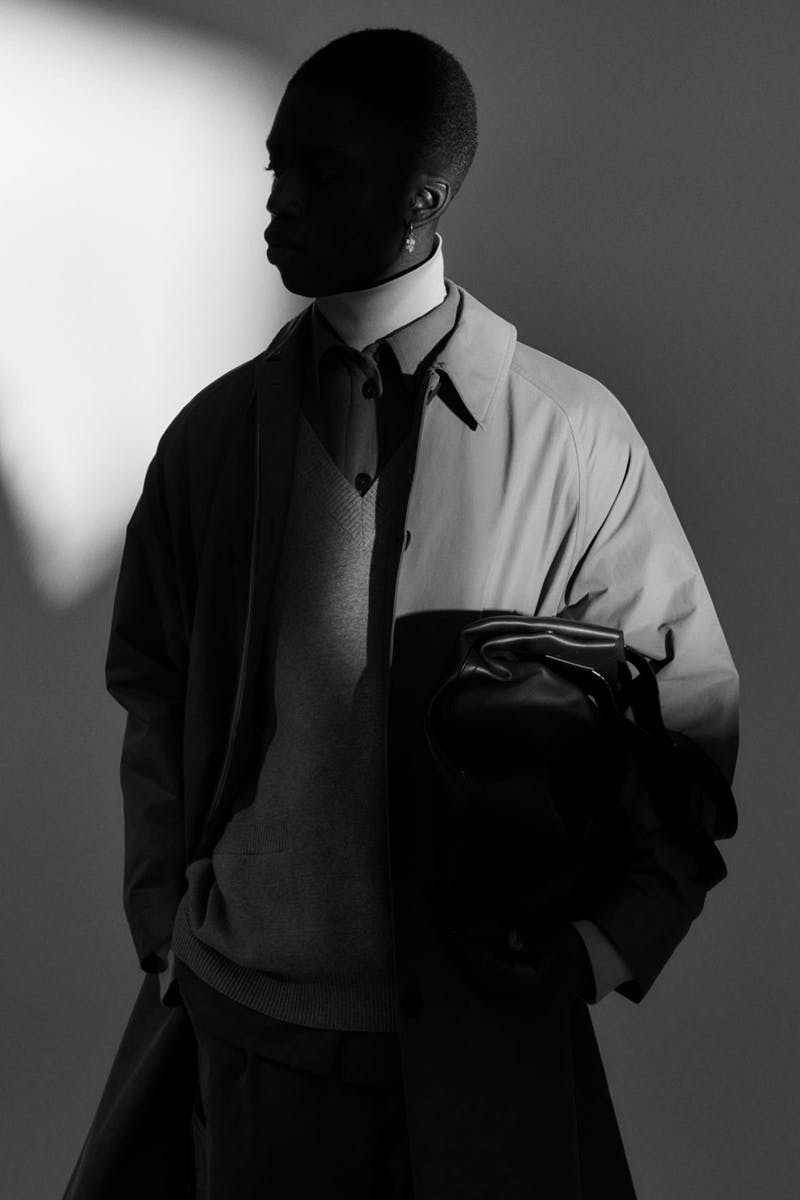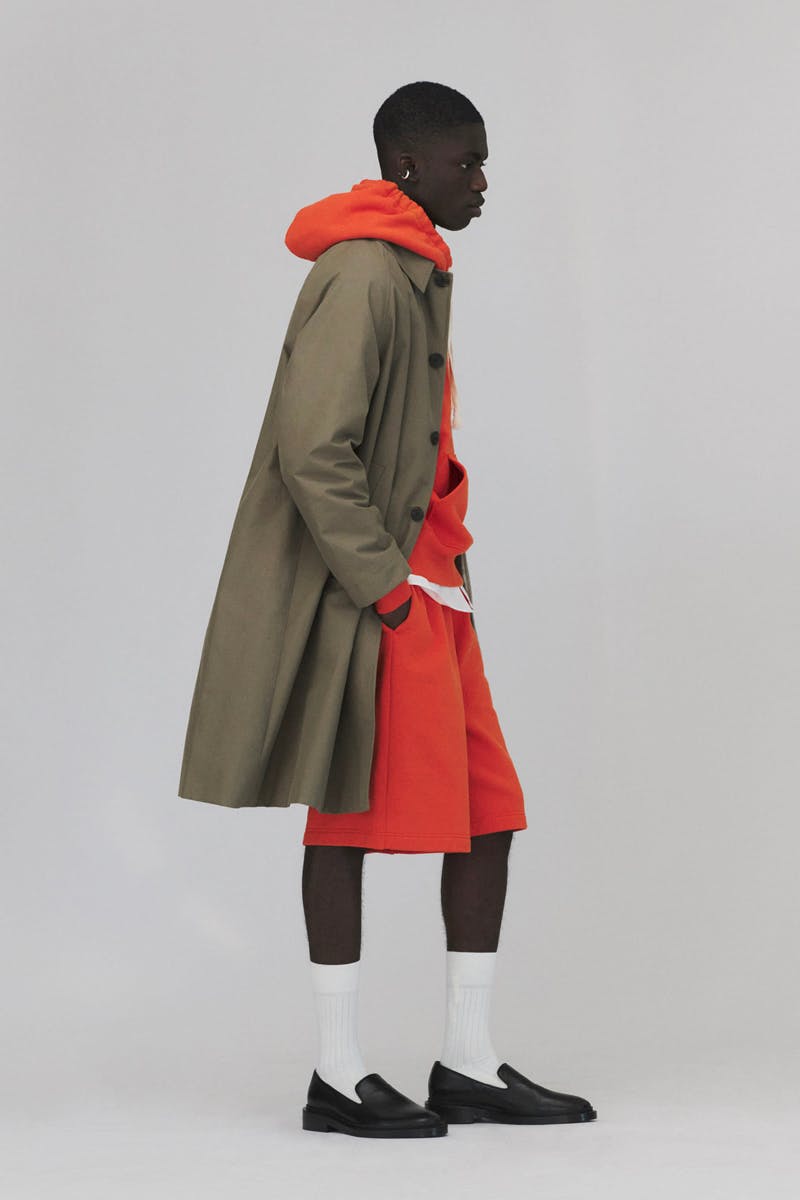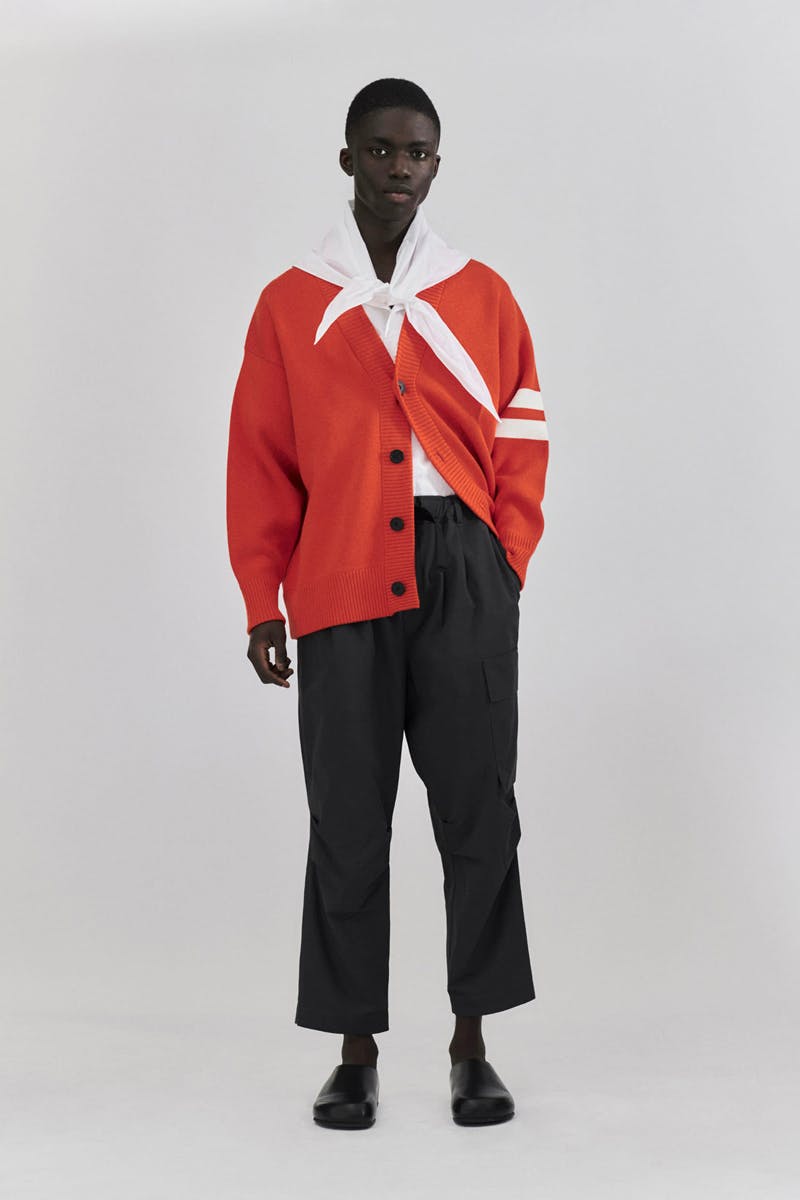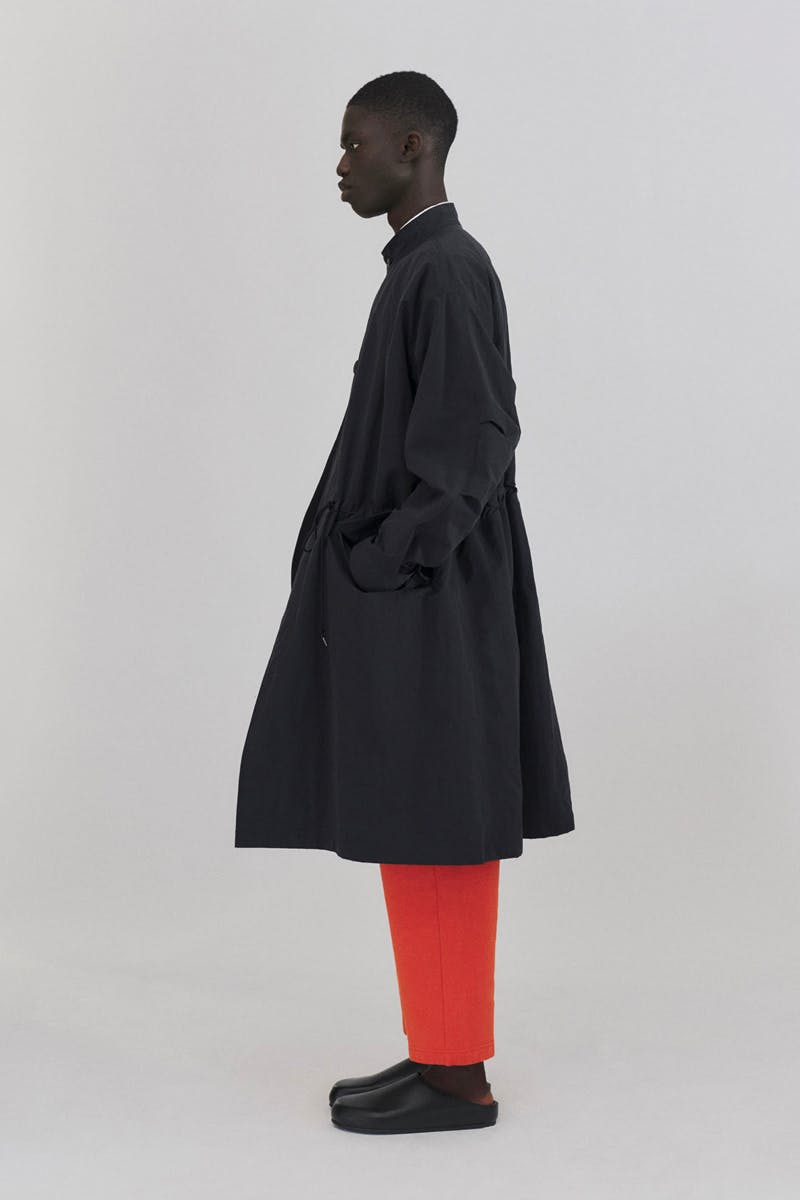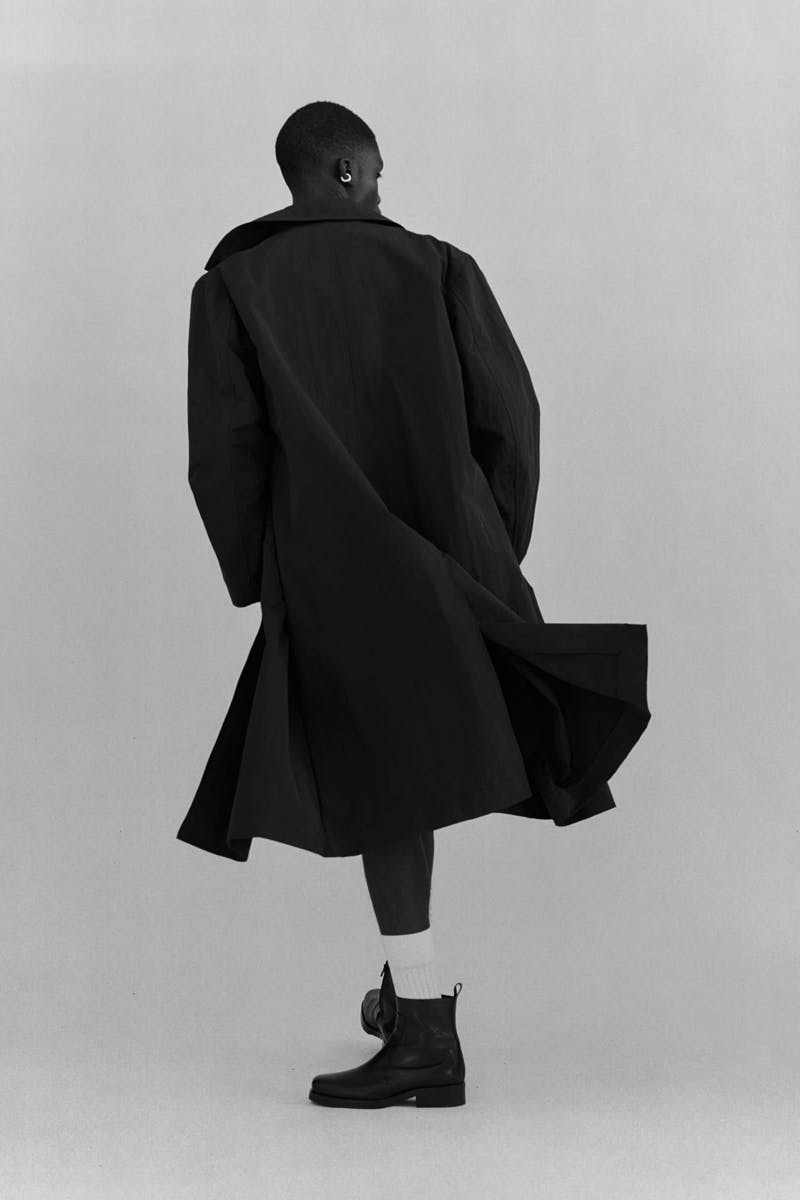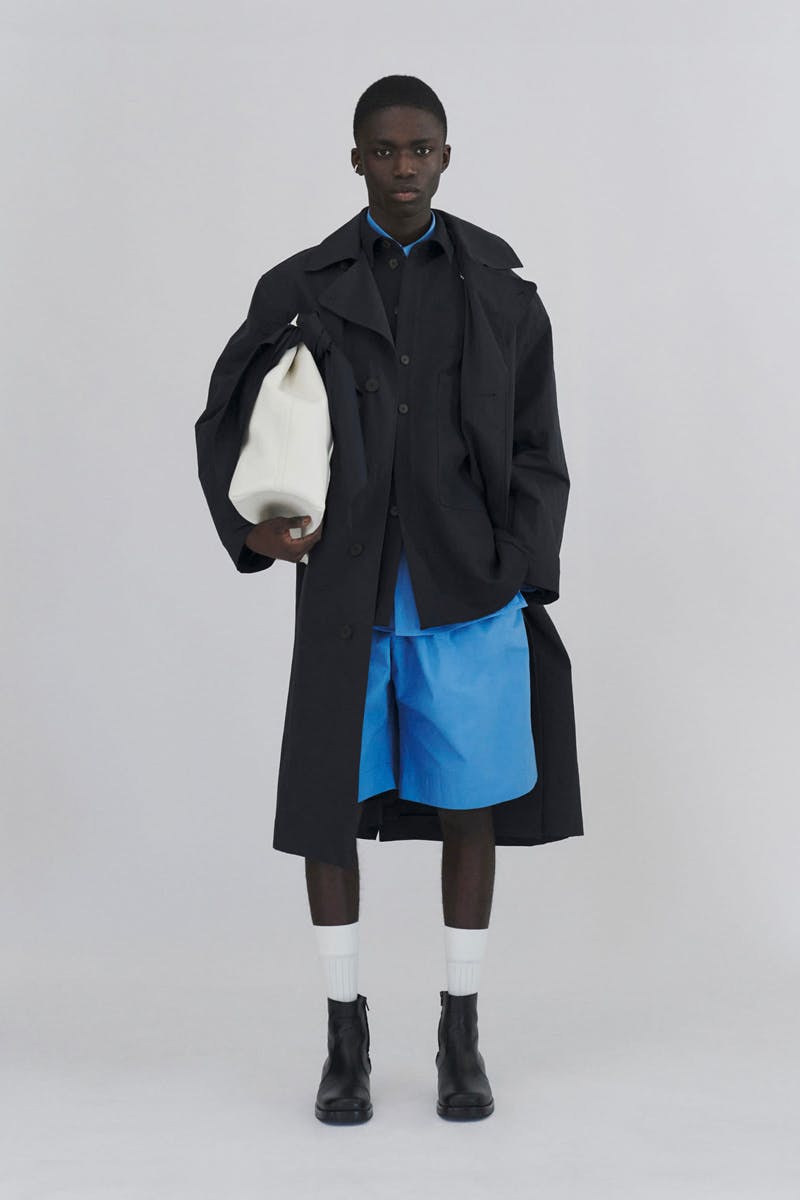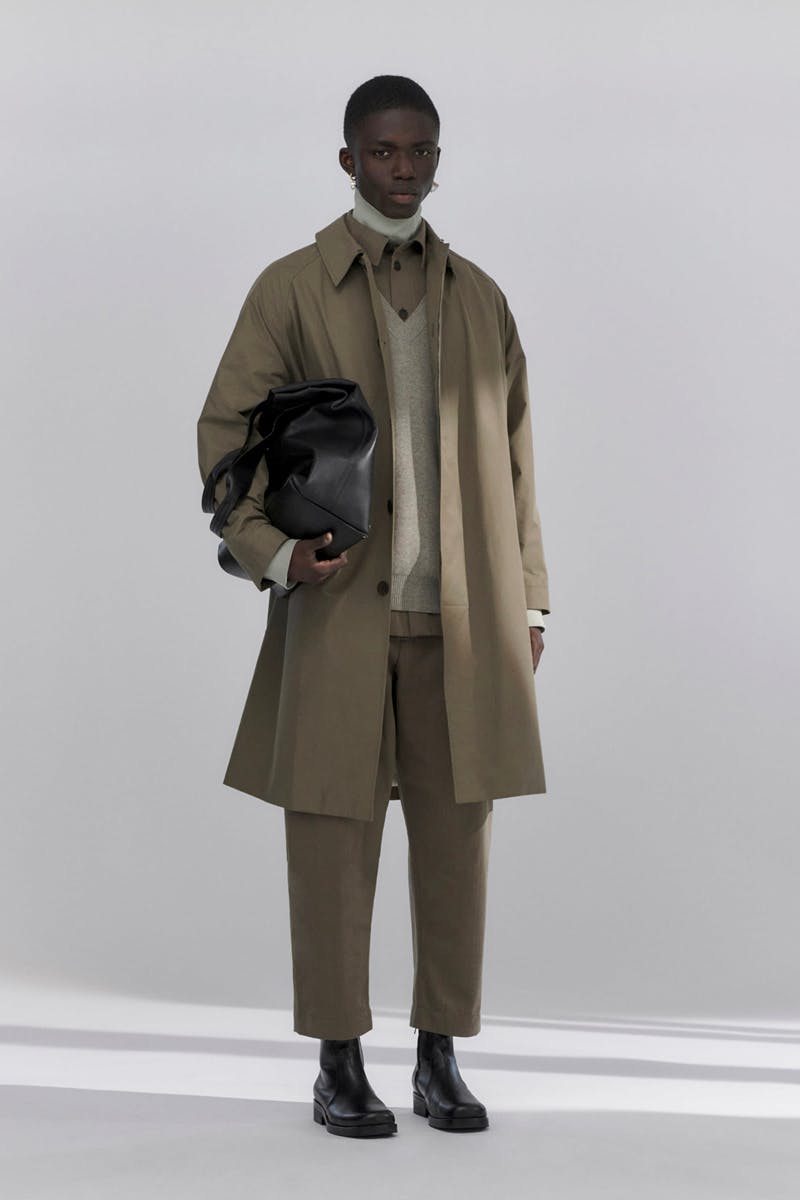 Brand: Studio Nicholson
Season: Spring/Summer 2022
Buy: Studio Nicholson's website, MATCHESFASHION.COM, PLUS 81
Editor's Notes: Studio Nicholson founder Nick Wakeman is one of the contemporary proprietors of the modular wardrobe, taking the cues of forebears like Donna Karan and Margaret Howell and then loosening up the silhouettes, reconsidering textiles, eschewing gender norms.
For Spring/Summer 2022, Studio Nicholson is again tinkering with fresh material stories without straying from its signature styling. So, expect plenty of generous cuts and workwear cues, refined by Wakeman's eye for perfectly streamlined apparel.
Chore coats and blazers intermingle in this vision of a male wardrobe, where formality is less of a goal than a stepping stone on the way to painting a complete picture.
Flowing silks and draping knits soften the aesthetic edges of Ventile coats and crisp poplin shirting, while washed denim garments walk a textural middle ground. Bits of plaid interrupt the mostly monochrome palette, playfully interloping amidst contemplative clothing.
Below, Studio Nicholson's new footwear designs — plush leather mules and slippers — reiterate the ease that infiltrates all of Wakeman's work, nattily paired with her signature wide, cropped trousers.
Studio Nicholson has eked out a quietly confident existence since 2010, never affecting anything more than unassuming grace simply for the sake of creating a holistic, comfortable mood.
Having only just opened Studio Nicholson's first flagship store in April 2021, Wakeman appears content to build her world at her own pace.
It helps that the label has a devoted international following, especially in Japan, which SS22's admirably understated apparel ought to help expand, if there's any justice in the world.