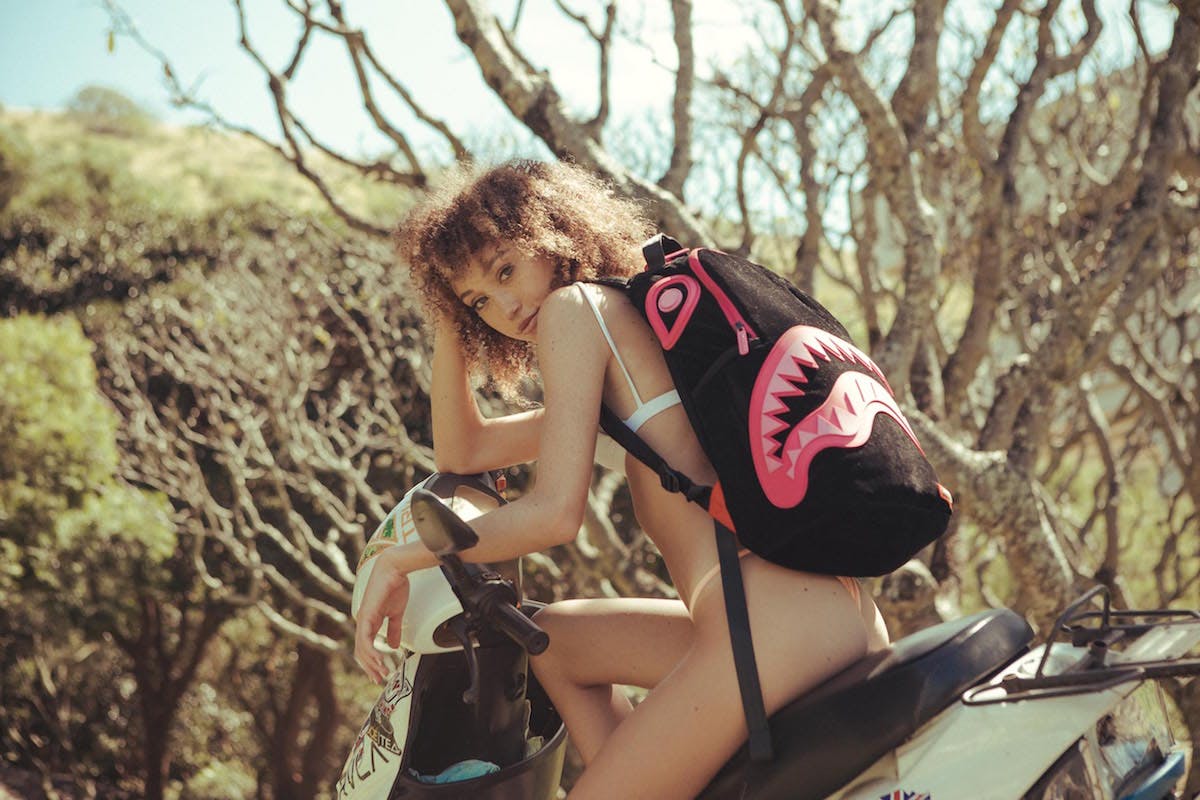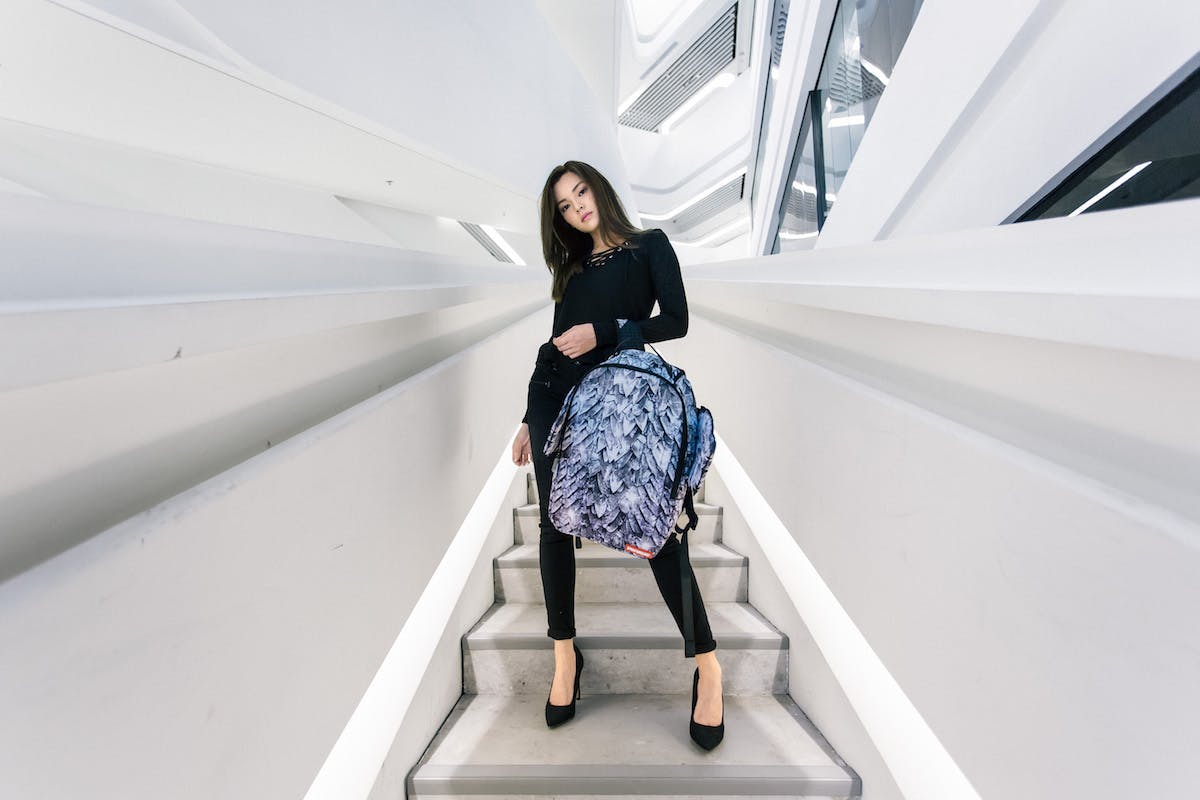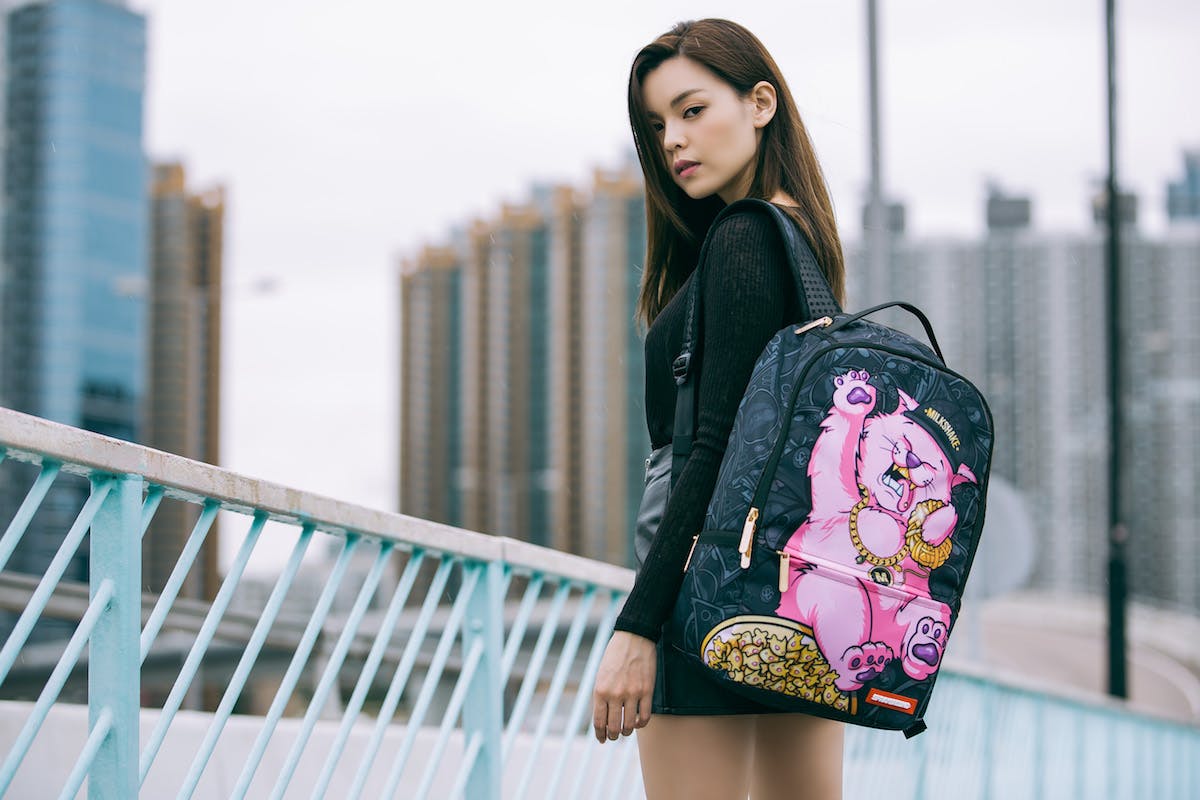 It's not the "rebel bag company" for no reason. Sprayground knows how to bring tons of personality into every single bag it creates, and when it comes to its staggeringly diverse back-to-school 2017 collection, it's clear right from the jump that Sprayground brought its A-Game. While your friends may be setting up for summer vacation with basic bags and backpacks, this collection will jumpstart your journeys with the Sprayground's signature spark.
Many brands will claim that they're stocking something for everyone, but it's Sprayground who really delivers. From your favorite television and movie franchises, to Sprayground's own stare-inducing shark face graphic, the brand's many bags aren't just well-represented, but well-worth adding into your weekly rotation. Fans and newcomers alike will recognize several Sprayground silhouettes, including the tall Gear Bag, the Duffle, Trooper, Wings and more traditional Cargo and signature DLX backpacks.
"It's not about the destination, it's about the journey," insists Sprayground founder and creative director David Ben David. Building a collection centered around the blending of culture and style as one travels across the globe, Sprayground's latest collection has been inspired by some of the best and most beautiful things the biggest cities—including Hong Kong, Dubai, New York, Los Angeles, London and Cape Town—have to offer. "Cultures, languages, religions, architecture, food, fashion and harmony all merge together to create this back-to-school collection in one orchestrated blueprint."
But Sprayground isn't blind to those looking for something more low-key. For a style that's primed to "pick up and go," you cannot get much better than the "Time Travel" collection's Ghost Shark selection. Trimming down the colors to let the signature Sprayground shark stand apart, the label has reimagined the print to stand as a vertical strip on the back panel of its Cargo backpack, or along the handles of its Duffle. The rest of the Ghost Collection boasts classic packs—including the Wings and DLX bags—with pared-down monochromatic colorways. For a bag that will look leave you swimming in compliments no matter where you hit the tarmac, it's hard to top the cool simplicity of the Ghost Shark pieces.
Subdued options aside, Sprayground has plenty to make sure everyone you're traveling with knows you're carrying yourself with confidence. Busy making stacks at your summer job? Showcase your well-paid style with Sprayground's bevy of money-covered gear—whether that's gold bricks, black diamonds, or racks stashed in your "offshore account."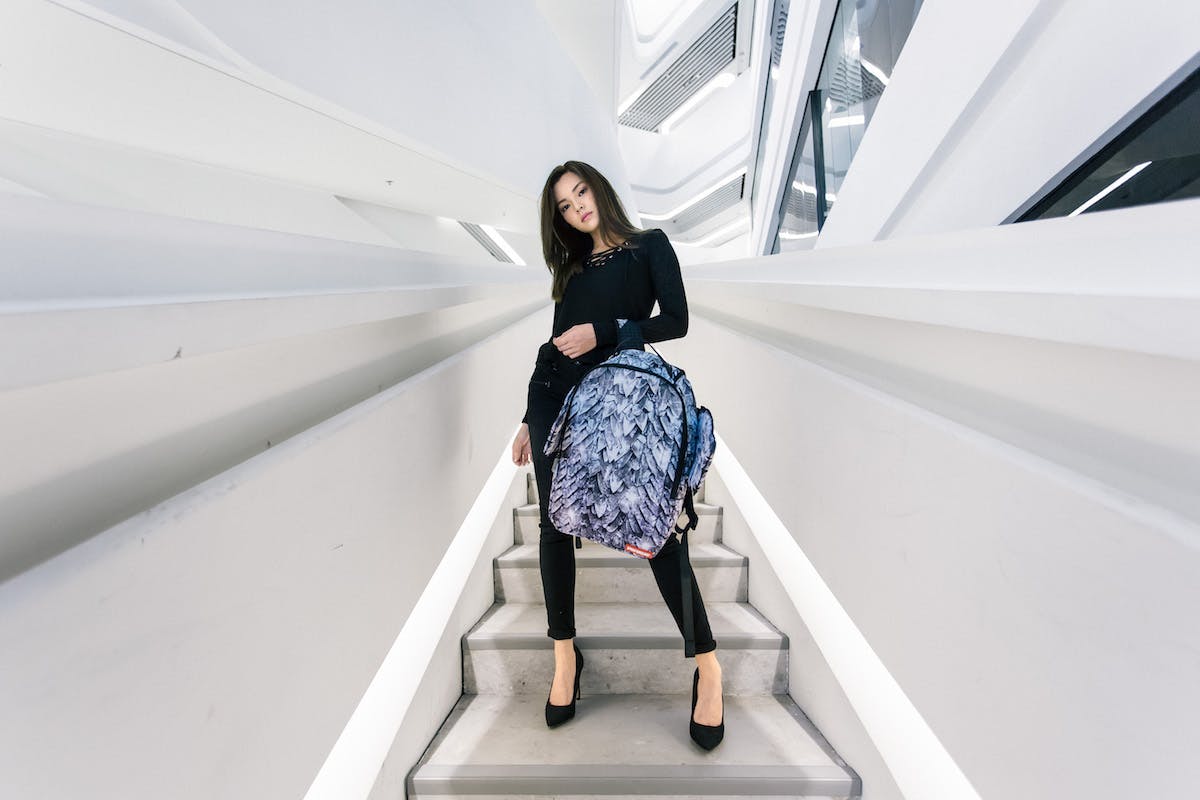 Sprayground collections aren't complete without plenty of shark-print options, and this season's roster doesn't disappoint. With the iconic shark teeth adorning a myriad of bags—from yin-and-yang prints and spraypraint inspired graphics, to stencils in gold or pink.
It's no secret that one of Sprayground's strengths is in the quality of its collaborations. For this back-to-school 2017 collection, Sprayground has sourced from its many partners to turn each bag into a unique canvas. Remixing the likes of SpongeBob SquarePants, Transformers, Family Guy, The Simpsons, Looney Tunes, and the Marvel and DC comics universes, Sprayground has given their own spin on some of the world's most beloved characters. Your friends may sport some of these classics on their stuff, but we can safely assure you that they won't have the same look as those on your Sprayground gear.
If movies and television aren't your thing, then no sweat. With major athletes—including J.R. Smith and Antonio Brown—along with rappers like Chris Brown co-signing Sprayground with custom graphic designs, it's never been easier to showcase your taste in music and sports. Speaking of athletics, the brand's sister label, Battleground, has also collaborated on sport-centric bags. If you're planning on perfecting your jumper instead of jumping on a plane this summer, trust that Sprayground has the perfect pack to rock with your athletic summer style.
Sprayground's "Time Travel" collection boasts all the above and plenty more, covering practically any taste level and background interests. With plenty of room (and plenty of styles) to pack your summer essentials, there's little reason to skip out on Sprayground's latest selection. More importantly however, like the collection's title suggests, with Sprayground, you should be ready to stunt—no matter where in the world you spend your summer.
Head over to Sprayground to see the latest on these limited drops—starting on June 6—and keep it locked as the brand drops its latest all summer long.