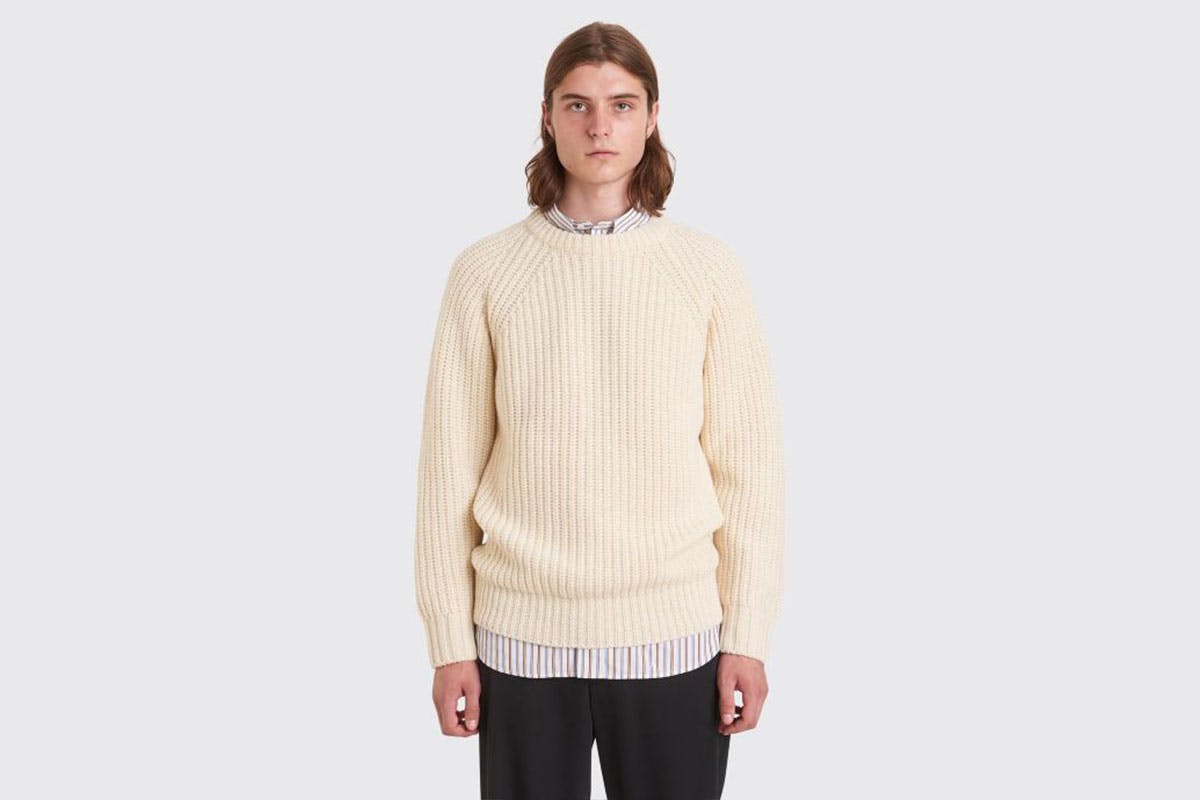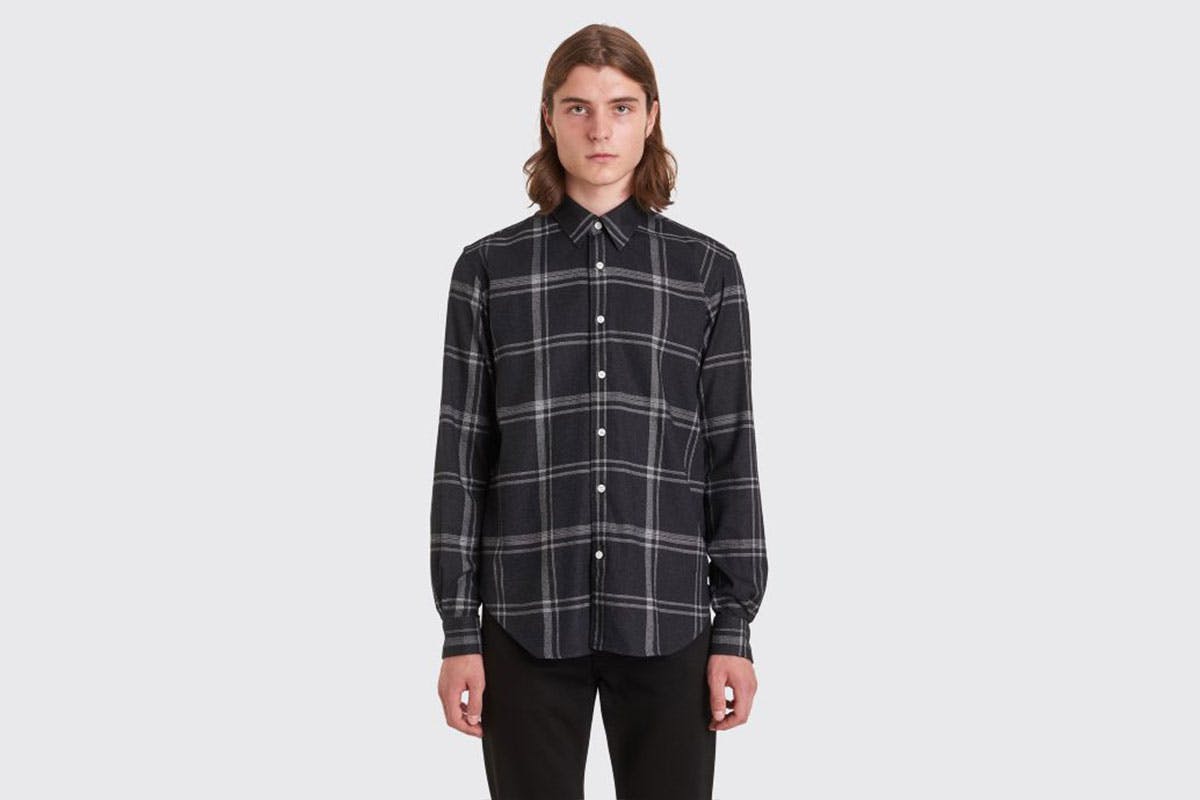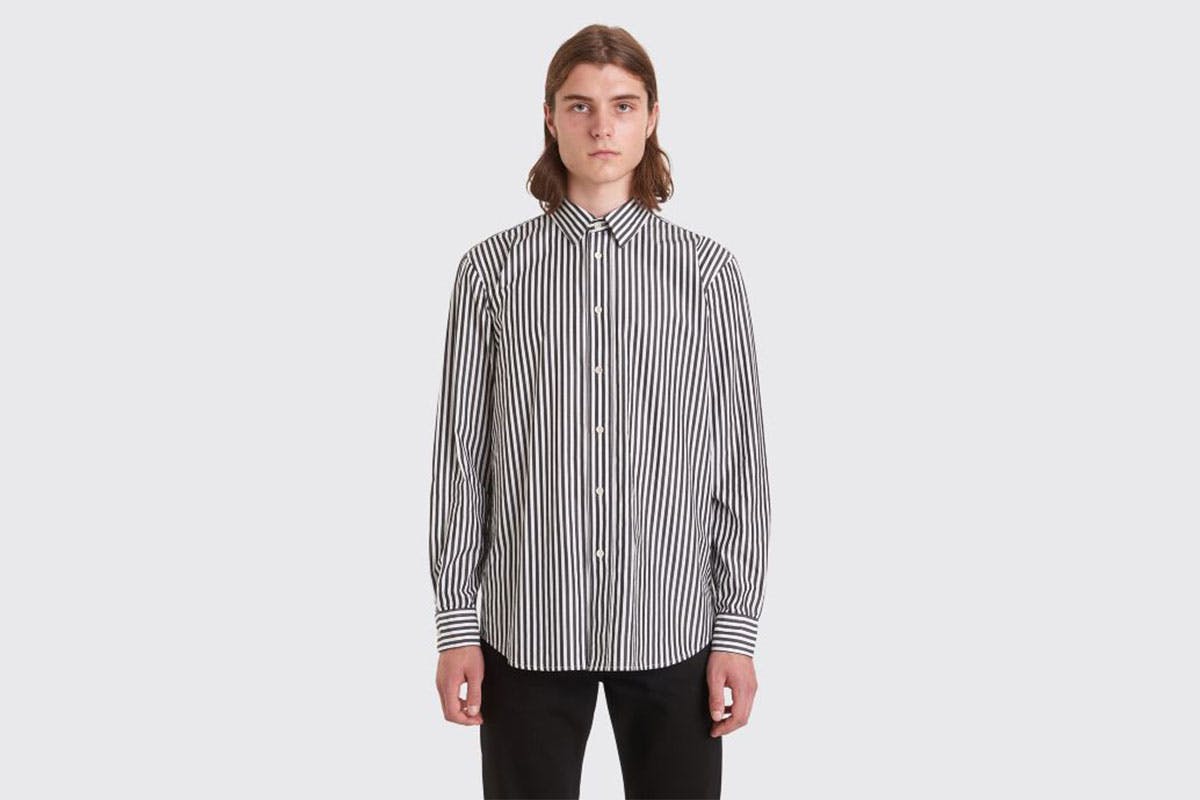 Brand: Sunflower
Season: FW19
Key Pieces: The floral embroidery on the Sunflower Jack jacket is a wonderful detail. The deep blue of the soft jacquard velvet material contrasts with the jacket's elegant, metallic details. These opulent features are framed by a strikingly functional design, characterized by a spread collar, buttoned cuffs and a straight hem with buttoned side tabs.
Release Date: Available now.
Buy: Très Bien
Editor's Notes: For FW19 Très Bien introduces Coppenhagen's Sunflower. The menswear debutant operates as a collective but was founded by Ulrik Pedersen (NN07). Pedersen grew frustrated with rapidly changing fashion trends season-on-season and focused his energies on more trend-resistant, sumptuous designs. With the FW19 collection available now at Très Bien, Sunflower delivers unbelievably wearable pieces, made from timeless designs and luxury materials.
Among the standouts available at  Très Bien is the sheep leather black coat for €1600 (approximately $1,781). The elongated shape and crumpled leather create a memorable silhouette. The clean wool coat in black for €600 (approximately $667) is a sleek alternative.  Sunflower also offers a number of relaxed fit jeans and collared shirts, available now from Très Bien,