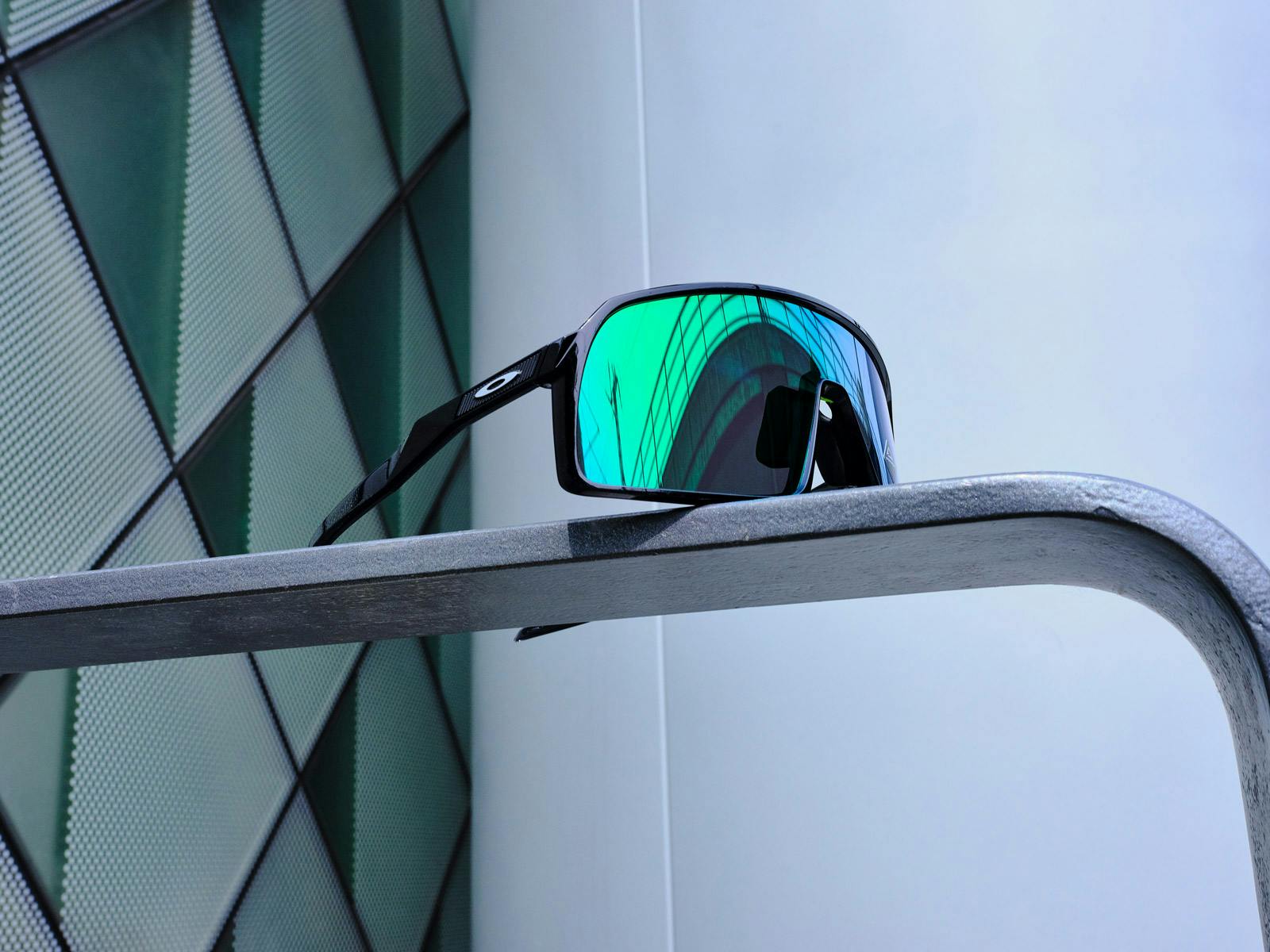 Highsnobiety / Roberto Brundo
As part of our partnership with Sunglass Hut, we deep dive into the world of sunglasses and explore how they've become a must-have fashion accessory and expression of style.
Over the years, sunglasses have proven to be as viable a sartorial portal as any in understanding a person's sense of self. Whereas we may think that sneakers are the biggest and best example of this "accessory as personality" phenomenon, sunglasses have actually outpaced footwear by several decades.
Regardless of the shape of the frame — or the shape of the wearer's face — a sunglass silhouette can have a dramatic and transformative effect. While the accessory was decidedly utilitarian during its formative years, it's a rare item in that older silhouettes continue to be championed. What was good for your grandfather, is probably good for you. Similarly, what looked good on your mother during her rebellious streak of yesteryear would also probably work — illustrating that there are no hard and fast rules when it comes to gender norms.
Of course, no fashion staple is immune from the influence of celebrity. The people that we admire inform our own fashion choices. And since most sunglasses won't break the bank like a bespoke piece of jewelry, it allows people from all walks of life to see the world through the tinted eyes of their heroes. The byproduct is twofold; there's the outward appearance one exudes, but there's also the inner confidence that comes along with channeling looks that simply work.
While it would simply be impossible to cover the overarching impact that sunglasses have had on culture, we've identified four key "movements" that have occurred along the way. United by prominent celebrity endorsers – who in turn fuel the trends of the time — one gets the sense that sunglasses reflect what was deemed fashionable in the moment.
Americana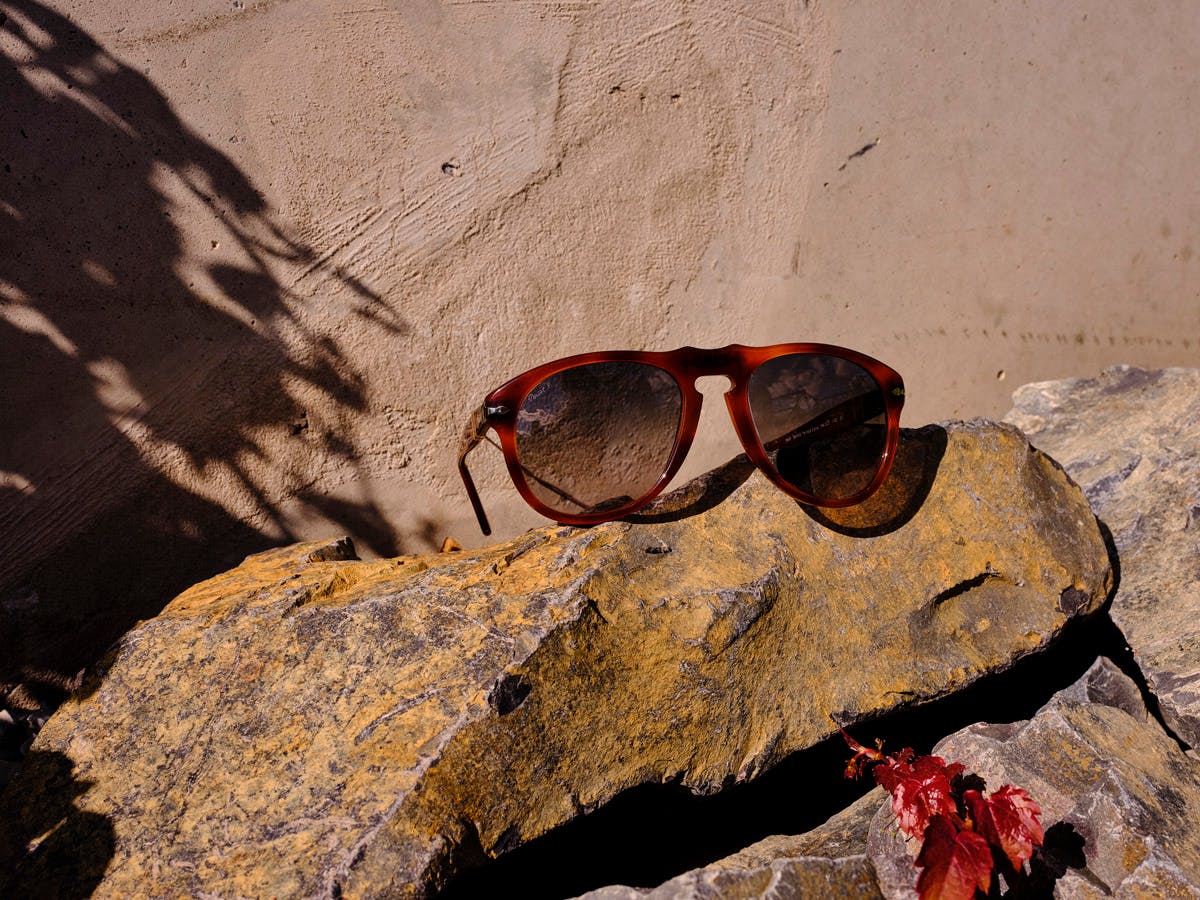 When we think of Americana, we probably think of an era in American history when one would pull over in a dusty roadside motel, draw a dime from a distressed piece of denim, and purchase a Coca-Cola from a vending machine. The moment is so pure it could be immortalized on everything from a painting to a belt buckle. It isn't exactly "Western" by definition, but as the SS18 shows from brands like Dsquared2, Palm Angels, and N21 revealed, it continues to be an important and recurring reference point in fashion.
From a sunglasses perspective, one can't overlook the effortless cool that a number of Ray-Ban silhouettes provided. Specifically, James Dean's portrayal of Jim Stark in Rebel without a Cause solidified the Wayfarer as an aesthetic that is as relevant today as it was in 1955 (influenced by a mid-century classic to rival Eames chairs and Cadillac tail fins), while Peter Fonda's preference for the Olympian model in Easy Rider indicated that different sects of the counter culture also looked good in the brand.
Zoom out from the screen itself to Hollywood in the '50s and '60s, where sunglasses were being established as a must-have accessory. Whereas movie stars were often draped in what we deemed props, sunglasses became an item that the theater-going public could bring into their own lives. As worldwide audiences were given an opportunity to see what life was supposedly like on American soil, they couldn't help but co-opt the movement on a worldwide scale. There were two versions of America at the time on film; the men and women who lived in the big city and had to endure the rigidity of urban existence, and those who ventured out into the fringes and saw the "Purple mountain majesties" in stylish shades. It's easy to see why the Americana trend buoyed brands like Levi's to great heights, and why Ray-Ban continues to be an important piece of the sartorial puzzle.
Rock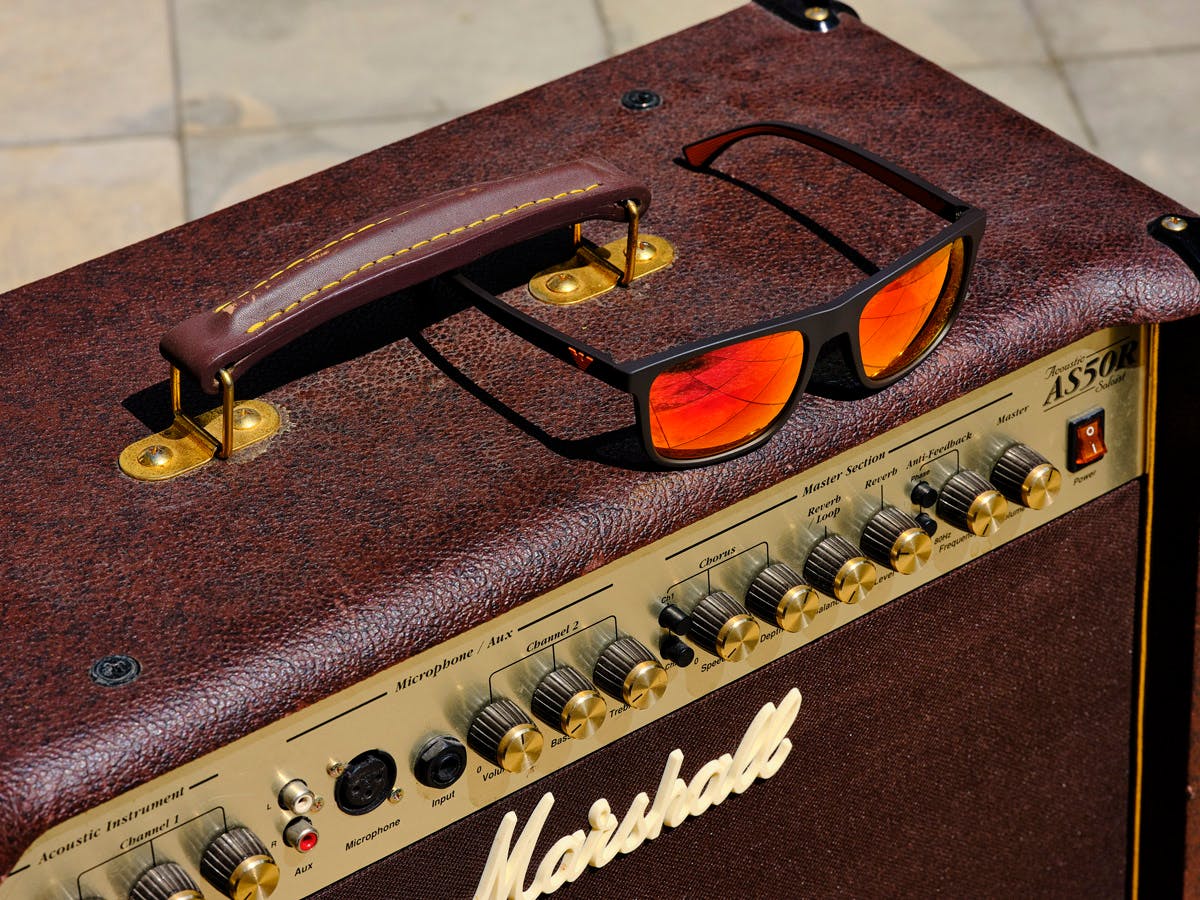 If you want to wear sunglasses inside, we suggest having a couple of gold records hanging on your wall. But in all seriousness, the small accessory played a huge role in establishing a sense of mysteriousness for the people we've elevated to rock royalty. Whereas aforementioned movie stars like Dean and Fonda showed you who they were through their actions on film, sunglasses usage in music — and specifically sub-sects of rock and roll like metal and grunge — created more questions than answers for the public.
Aesthetics play a large part in crafting a band's image. Imitation is often considered the highest form of flattery and although we've seen thousands of copycats along the way, the true pioneers expressed themselves in a way that was hard to replicate. Whether that was John Lennon rewriting the style guide with perfectly circular teashades, or Kurt Cobain in a pair of white, Christian Roth's, the image that comes to your mind when you think of the fallen icons often comes with a pre-visualization of them in their sunglasses. Cobain's sunglass style has particularly been co-opted in a contemporary context. Popular contemporary brands have produced similar frames that have been accepted by rappers like Denzel Curry, Playboi Carti, Lil Pump, and Lil Yachty.
Sunglasses go a long way in creating a sense of character. It's equally about what you want the world to know about you, while simultaneously wanting to keep certain things hidden. That isn't to say a rocker is a caricature, but to play in front of thousands of people, it's easy to understand why a person would want an added piece of armor.
Hip-Hop
Whereas designations like "rock" and "hip-hop" can be used to simply indicate genres of music, the latter has become so pervasive in influencing modern fashion that it would be quite limiting to define it solely as such. From a sunglasses standpoint, hip-hop reinforced how classic silhouettes could be built upon using flashier additions that still remained core to a brand's DNA.
In photographer Chi Modu's now-iconic portrait of the late Notorious B.I.G. — which features the Brooklyn emcee in front of a silhouette of the Twin Towers — it cemented his connection with Versace (which he had prominently name-checked on songs like "One More Chance"/"Stay With Me" (Remix)). The sunglasses with Medusa-Head flourish subsequently became a staple, and have since been reissued in 2018 featuring the medallion accents, and a throwback low-lens design.
One could make the argument that in hip-hop, stylish shades with after-market add-ons pre-dated the iced out chain revolution we began seeing in the new millennium. More recently, we've seen people like Offset of the Migos reincorporate diamond-set eyewear into his rotation in the form of gem-encrusted Cartier glasses, and 2 Chains show an affinity for styles like a pair of Cazal 951's (made famous by Run-DMC) with diamonds that are estimated to cost $25,000.
Rave
With the rise in popularity of all-night parties inside strobe light-filled warehouses, sunglasses became a weapon against the pulsating orbs that had the potential to turn a fun evening into a frightening experience. Both utilitarian — and an outward statement of the willingness to push the boundaries on social etiquette — sunglasses during this movement got larger and more technicolor in design. It also begged the question, "should one's outfit of the evening match the drugs he/she planned on doing?"
While rave fashion has run the gamut from smiley face t-shirts to FreshJive to hip-hop influences, sunglasses have remained an integral piece of the sartorial puzzle. Often boasting tinted lenses and oversized frames, one can't help but draw comparisons to Mardi-Gras/masquerade elements when dissecting their attributes. And like with everything in fashion, we've seen styles from the '90s come back to great effect. One such admirer of rave fashion is Gosha Rubchinskiy.
"It conveys the same mood and memories of the raves of the 90s," Rubchinskiy said of his eyewear stylings. "Bright colored lenses and metal frames, parties with electronic music, mixed with the feeling of summer."
Moving forward
For anyone who reads Highsnobiety, you understand that while trends are indeed a part of the culture, certain staples like a good pair of jeans, or an understated white shirt, can often take you much further than whatever micro-trend is occurring at the moment. Sunglasses have that same sense of everlasting appeal because they are rich with the memories of notable people who have worn certain styles in the past, while also honoring one's own style journeys that may or may not have included genre-hopping between Americana, rock, hip-hop, and rave culture.
Hit the link below to shop the collection in the images above at Sunglass Hut's website.