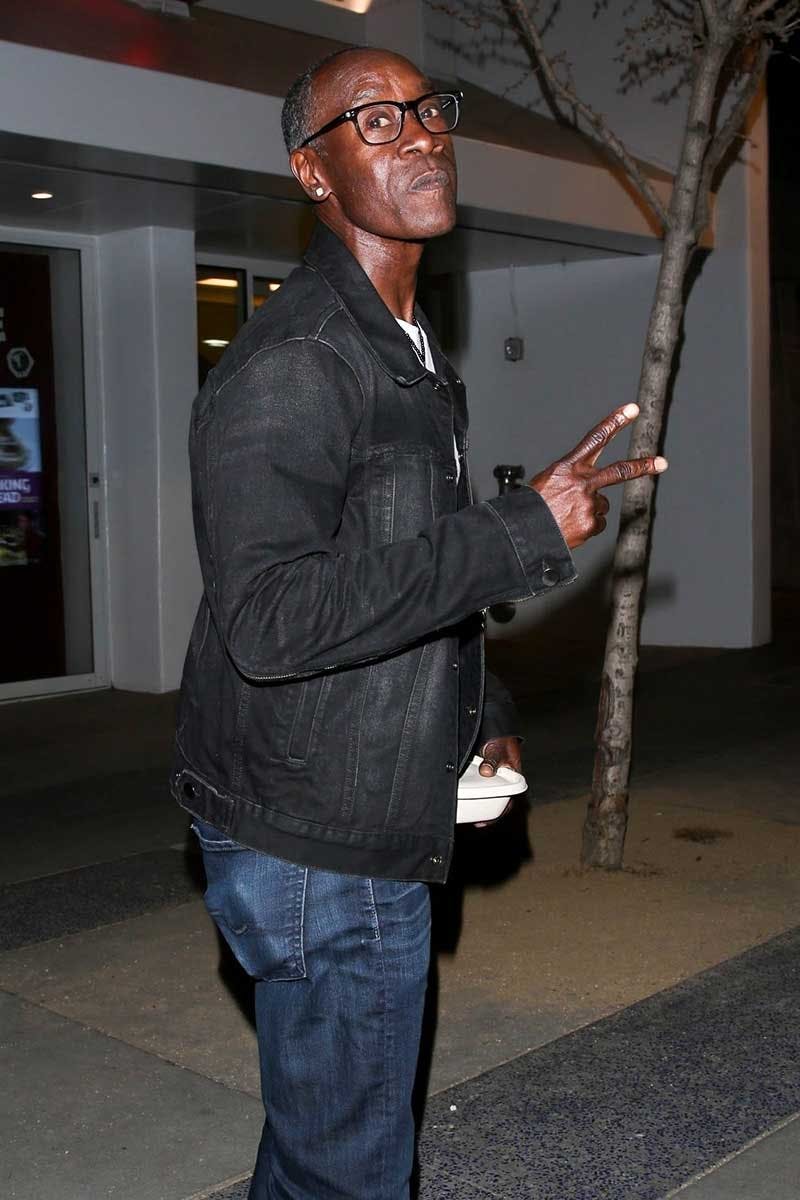 Of all the Super Bowl 2022 parties worth attending, no one outdid Dr. Dre. Fresh from his halftime performance, the producer packed a few different venues for his post-game celebration, bringing together a wonderfully weird group of celebrities.
A bevy of Dre's famous friends packed fancy Italian eatery Élephante before moving the festivities to, amusingly, a local Dave & Busters.
Postgame revelers included Russell Westbrook, Kevin Hart, Lil Baby, and LeBron James.
Shaq also stopped by — you know it's a good time when Big Shamrock makes an appearance — and, for some reason, I'm oddly tickled that screen legend Don Cheadle came out to party. Funny to imagine the veteran character actor rubbing elbows with Gunna but, then again, it was Super Bowl Sunday!
Anything's possible (except for The Bengals to actually win a Super Bowl, I guess).
Travis Scott also showed up, staying out past 4 AM with his new baby at home. That's a normal thing for a new dad to do, sure, yeah.
In fact, speaking of Scott, he was apparently hanging out with Chaney Jones, the Kim Kardashian impersonator whom Kanye invited to their club night last week.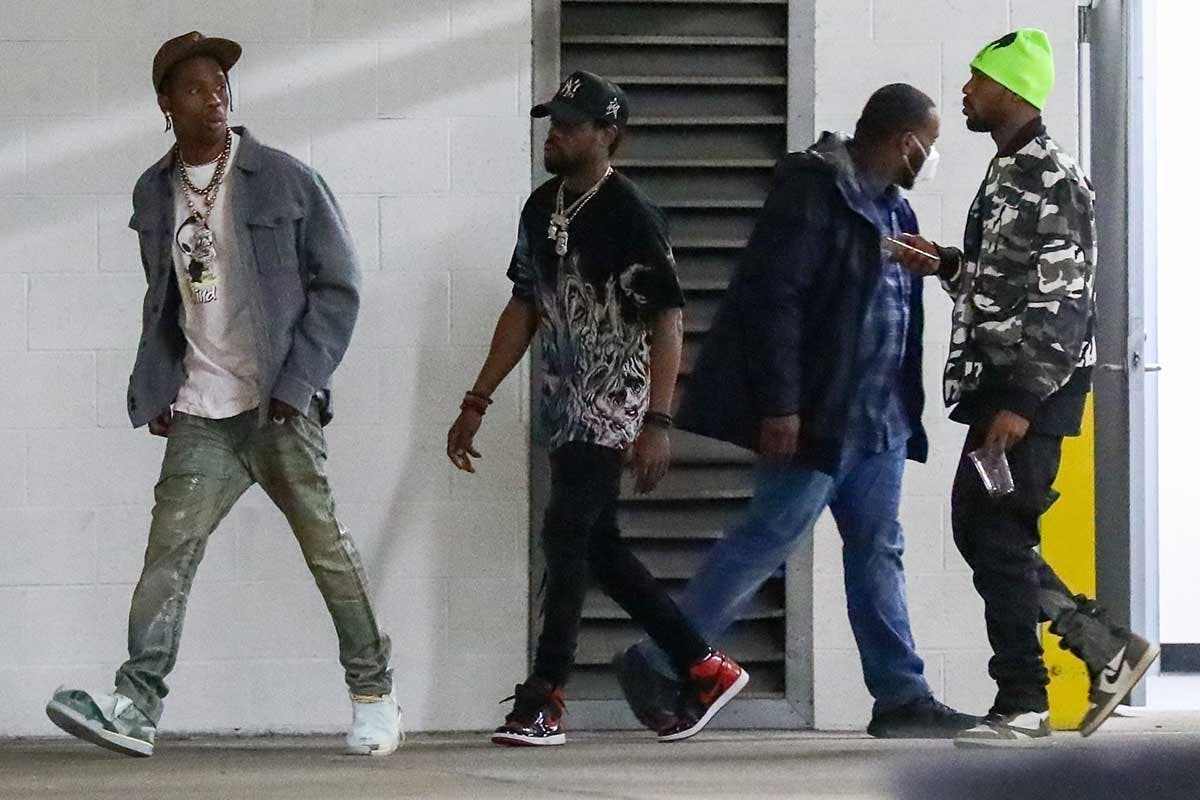 Kanye didn't go to any of the afterparty events, apparently, so entirely possible that Scott invited Jones himself. Or not, who's to say.
But forget all that. The best thing about Dr. Dre's wonderfully weird Super Bowl party guestlist was that it included Tobey Maguire, pictured waiting in line with a masked fellow whom the paparazzi ID'd as Leo DiCaprio.
Crazy to think that these very famous dudes wait in line like us regular folks but it's all very charming, just like everything Maguire does.
Aside from his recent appearance in Spider-Man: No Way Home (is that a spoiler?), Maguire has kept a pretty low public profile.
Makes me wonder who invited him to Dre's party.
Maguire's only ever really been spotted strolling around LA with friends these days so I wouldn't take him for the party type but, again, it was Super Bowl Sunday. Anything's possible.