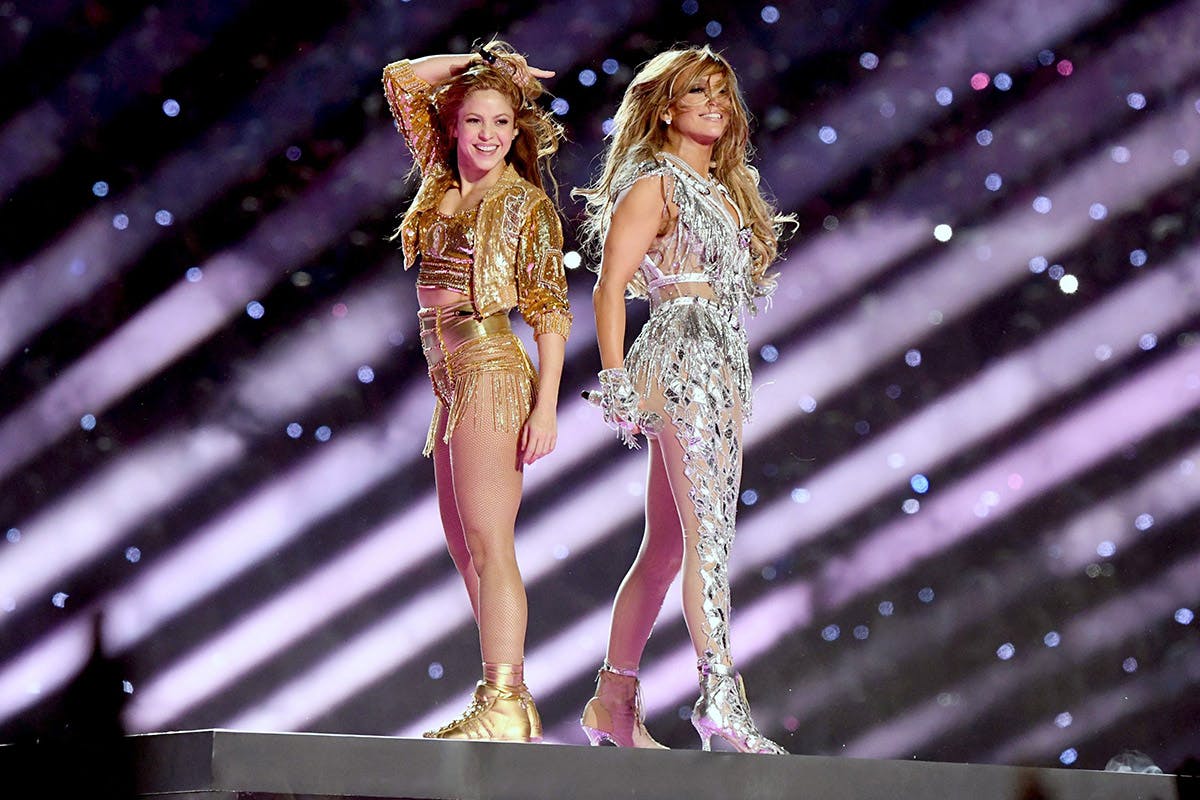 Jennifer Lopez and Shakira delivered a historic halftime show at the 2020 Super Bowl LIV last night in Miami. The NFL's decision to enlist the two Latin heavyweights sparked a little controversy, given their disparate exposure in the English speaking market, but all of the uncertainty was swept away when Shakira took to the field.
The two stars gave a powerful performance that put the athletes (and everyone watching at home) to shame — so much so that ever since fans have been comparing the show to an Olympic opening ceremony in terms of scale and complexity.
Shakira and J-Lo didn't shy away from politics, either. At around the 11-minute mark in the video below, Lopez's daughter sang a version of "Let's Get Loud" from behind a glowing cage, and across the field, more children sang from solitary cages. These cages allude to the Trump administration's current U.S.-Mexico border policy and the brutal policy of removing children from their families.
During "Let's Get Loud" an overhead shot of the stadium revealed a giant cross, which lit up in purple and yellow, the colors of the Los Angeles Lakers. Shakira and Lopez had previously stated that their performance would include a heartfelt tribute to the late Laker's star, Kobe Bryant, who passed away in a helicopter accident the previous Sunday. For some, however, this tribute was too subtle.
Watch the performance below and scroll down for all the best memes and reactions.
This moment is going down in Half Time history
And so will the performances
Everyone was hyped
And A-Rod was here for J-Lo
It got political
You may have missed the Kobe Bryant tribute