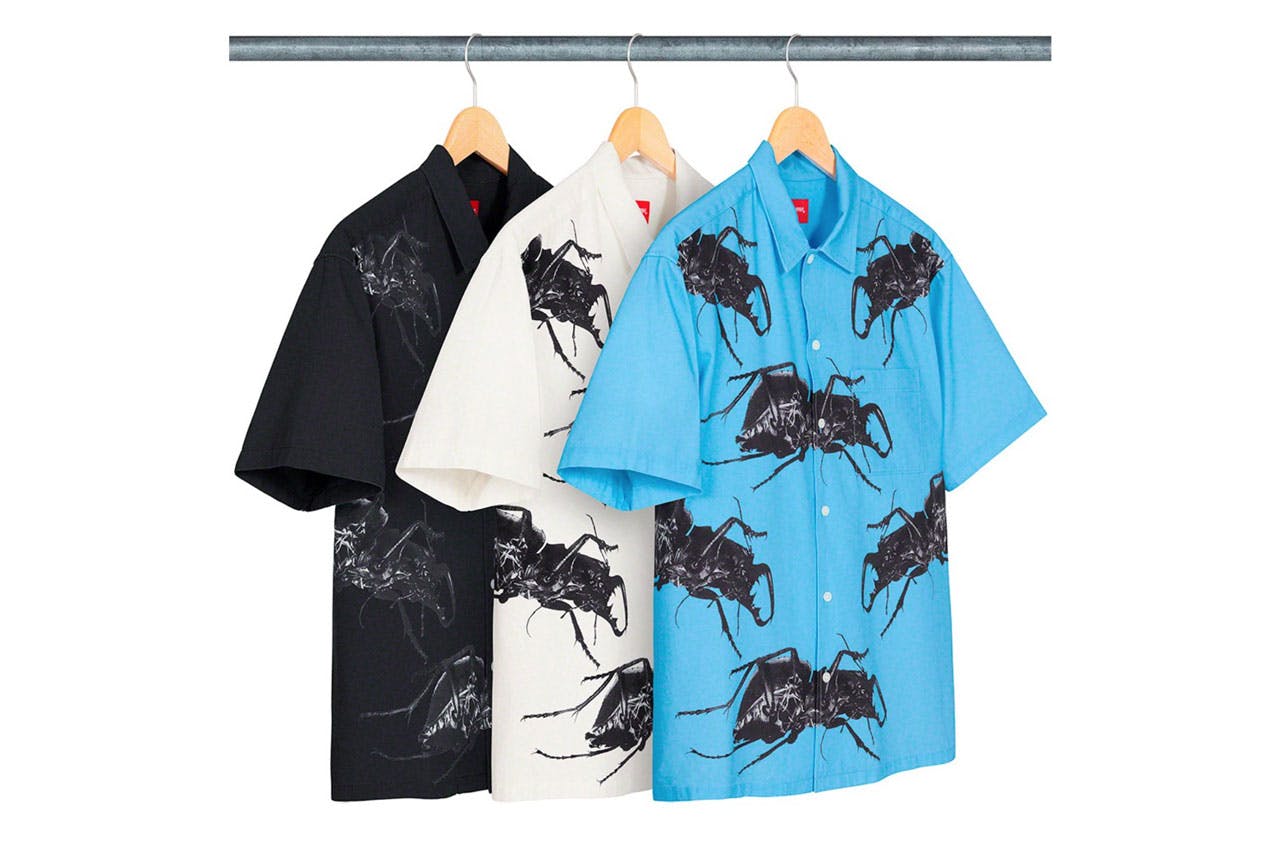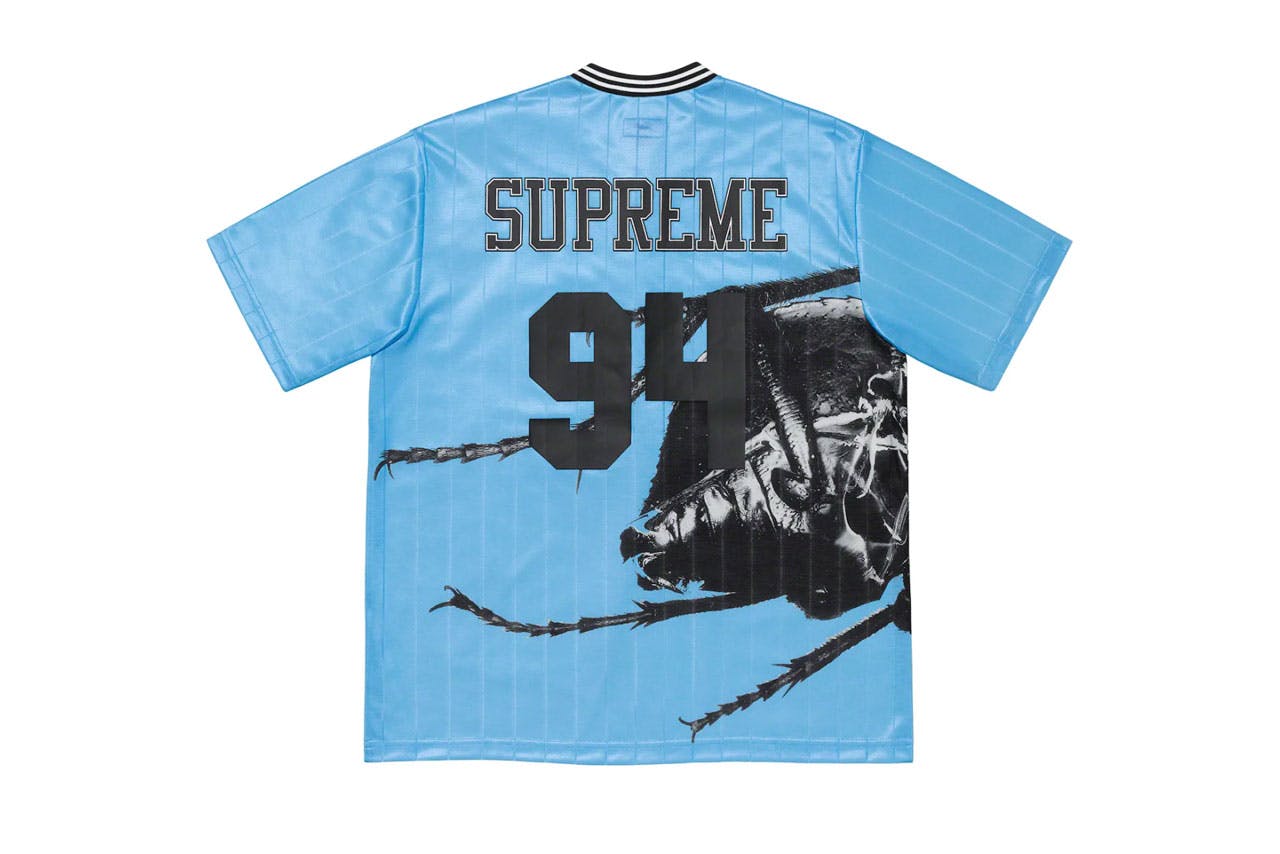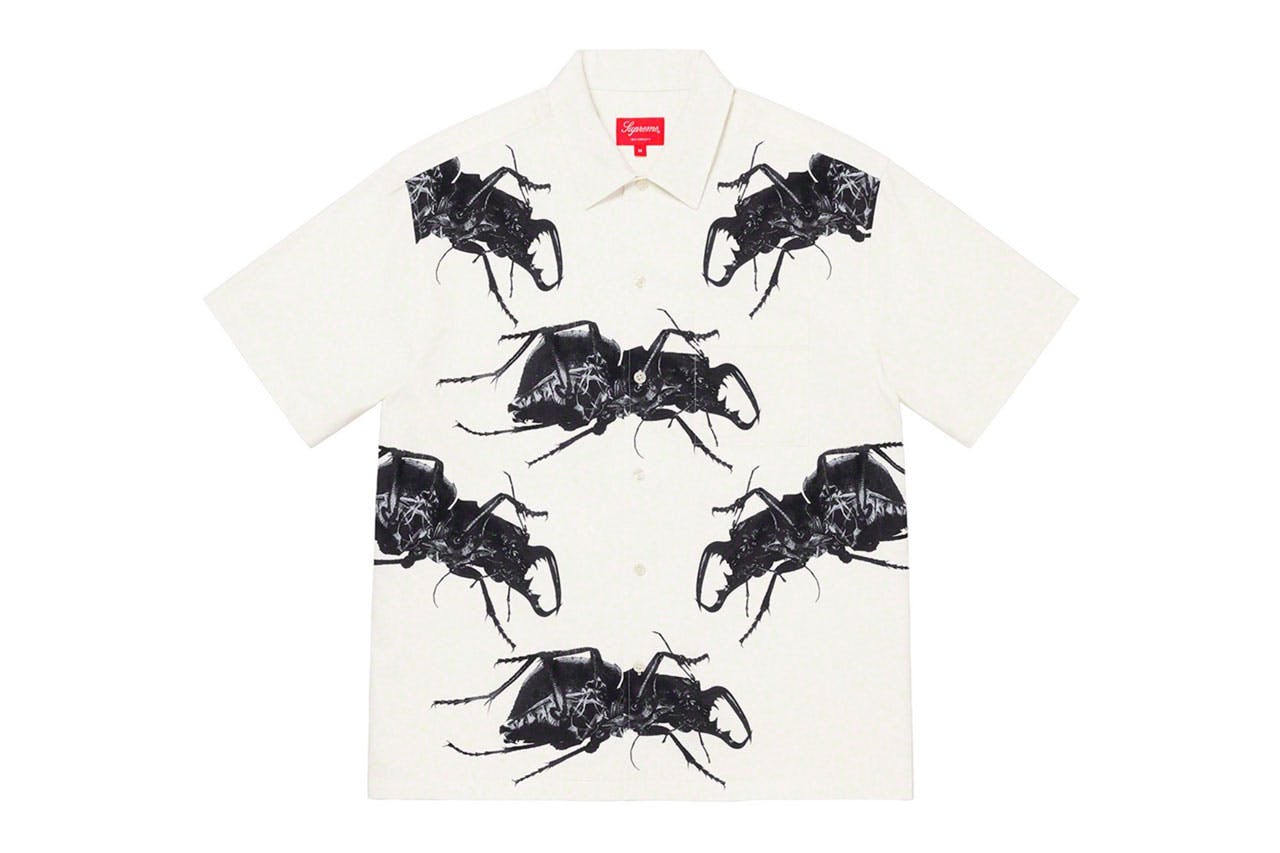 Brtish trip-hop group Massive Attack is next in line for the Supreme treatment, yet the coming together hardly seems amicable.
Ostensibly, a collaboration between the pair seems a no brainer from Supreme's side: Similar to My Bloody Valentine, Massive Attack are the kind of '90s legends that are still fresh in the mind for most people, hitting that sweet spot of underground cachet that appeals to both upcoming cool kids and older heads alike. It's a rinse and repeat formula the New York brand has perfected when working with music groups over the years — often finding a safe halfway house between a lamestream Ramones tee and an esoteric Subpop band. Not every person who sees the collection will know the back catalogs of founding member Tricky, or even the Mezzanine album, which served as the design inspiration. But they will probably have seen the video for "Unfinished Sympathy." That the actual product looks bobbins is irrelevant. It's about transferring knowledge of being "in the know."
Thinking about the release further, however, there appears something more than a little... icky. As a review in The New Republic noted earlier this year, "Like punk before it, trip-hop was appropriated and commercialized nearly at the point of its inception, confounding its legacy. Trip-hop had at least a few years in the early nineties, before it was eventually stripped of its druggy, underground associations and became our era's version of lounge music." Supreme, you'll recall, has been purchased by VF Corporation for $2.1 billion, and it feels like we're beginning to see the empty fall-out of that investment both with last week's utterly listless Emilio Pucci collab and now these Hot Topic-friendly football shirts. At least there's a common thread between the genre and brand in that sense, but that isn't even the most puzzling part.
"The Supreme Mezzanine range was planned and designed without consultation let alone 'collaboration' with Massive Attack," read a tweet from the group last night. "The band are not stakeholders and have no commercial interest in the project. They gave consent as an act of 'tribute' to Nick Knight." That runs in contradiction to the product post on Supreme's website, which lists band leader Robert Del Naja as providing "creative direction." Perhaps that's just a nicety from Supreme's end, but it's difficult to see someone like Naja — a guy known for his work on both climate and social justice issues — would really have any deep involvement in such a forgettable collab.
Perhaps, if anything, this is simply a case of crossed wires and miscommunication. Yet, as one Twitter user, noted: "Why not make a tribute to Nick that does center him in the work and makes it clear who the tribute's about, if that's the intention? Why accept a shallow, vulgar vanity brand ripping you off when they take the aesthetic of working-class streetwear and overcharge it to rich twats?" Maybe that's a bit strong, but you can't blame fans of the band for being annoyed. Neither party comes out of this smelling of roses. Still, if Massive Attack fans won't buy it, someone else will. And that's all that really matters to VF.