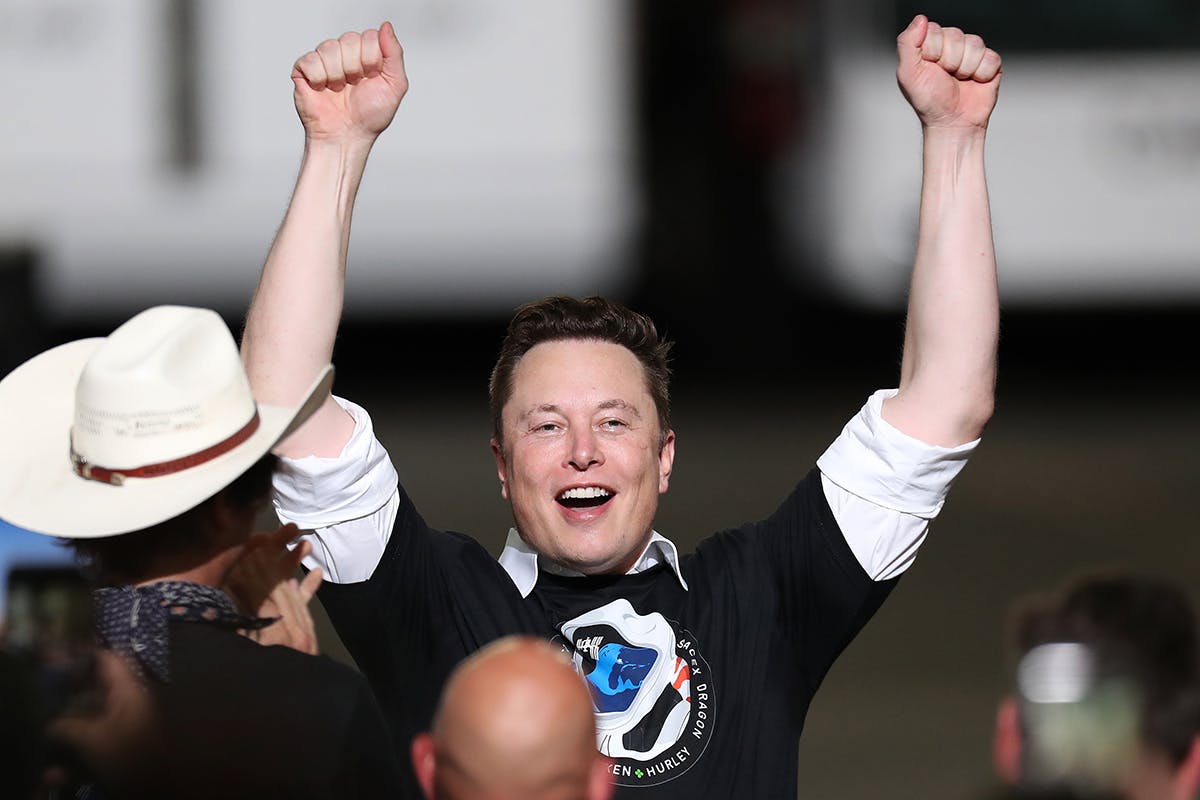 Elon Musk is celebrating Tesla's recent stock spike by releasing a new product. Over the weekend, he surprise dropped a pair of short shorts on Tesla's website, which led the online store to crash.
The limited edition shorts are cheekily priced at $69.420, a nod to two frequently-memed numbers that Musk has publicly referenced in the past.
"Celebrate summer with Tesla Short Shorts," the product listing reads. "Run like the wind or entertain like Liberace with our red satin and gold trim design. Relax poolside or lounge indoors year-round with our limited-edition Tesla Short Shorts."
The shorts are branded with Tesla's logo on the front and "S3XY" across the back, pointing to the carmaker's Model S, Model 3, Model X, and Model Y vehicles.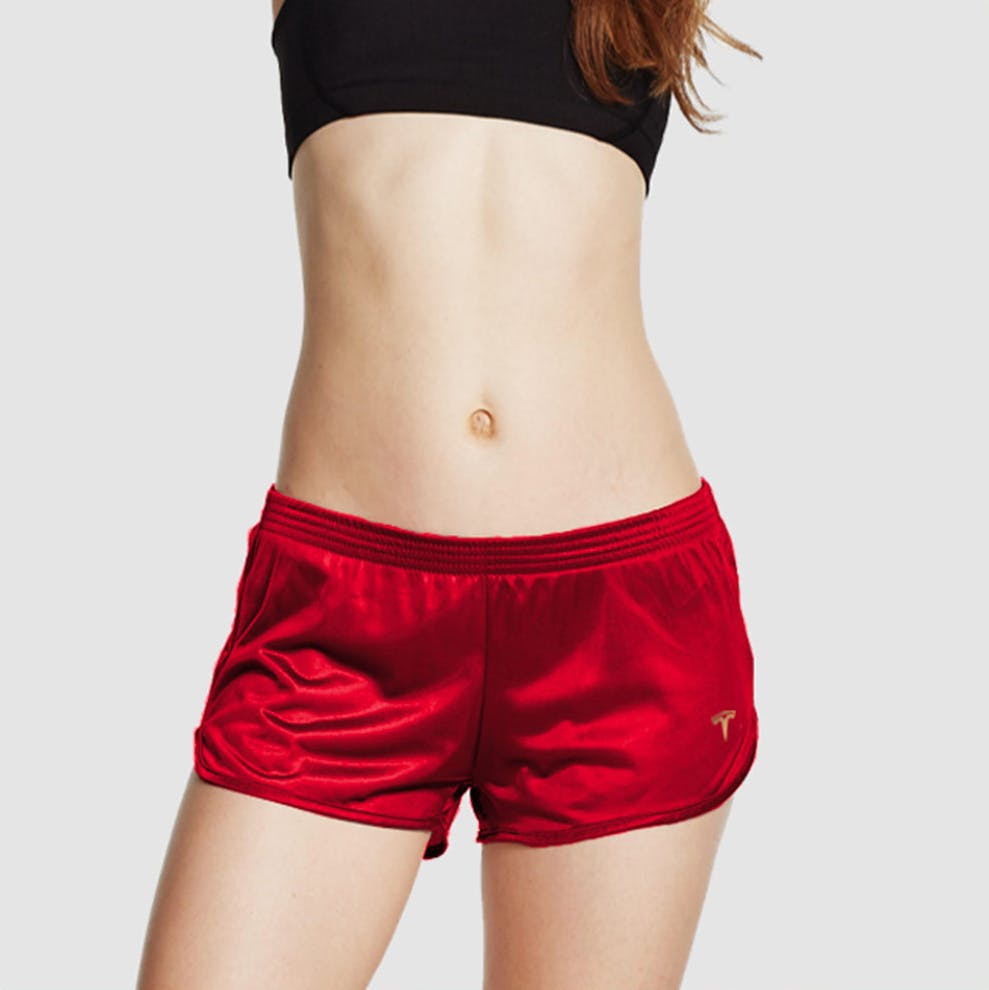 This of course isn't the first time Musk has released limited edition merch. In the past he has launched a line of Tesla surfboards, as well as a Boring Company flamethrower, among other products.
The Tesla short shorts are currently sold out, however, you can keep an eye on the web store to see if there is a restock.