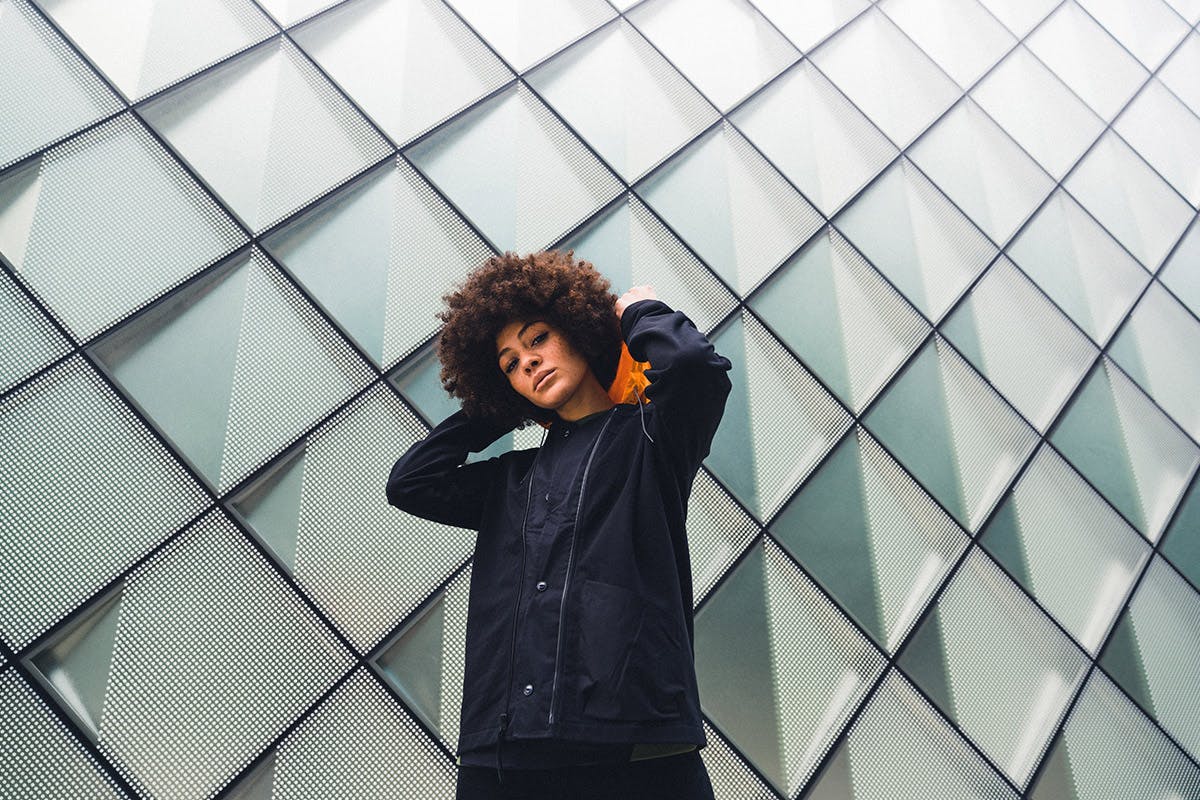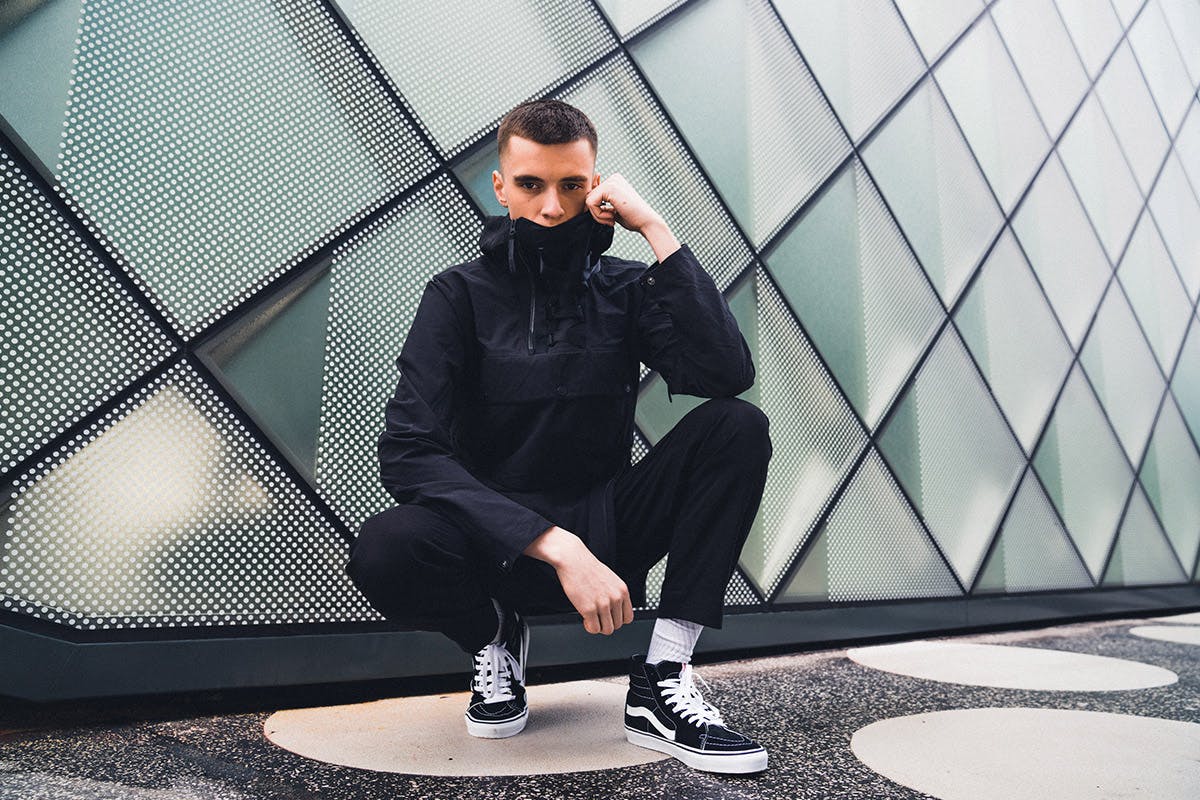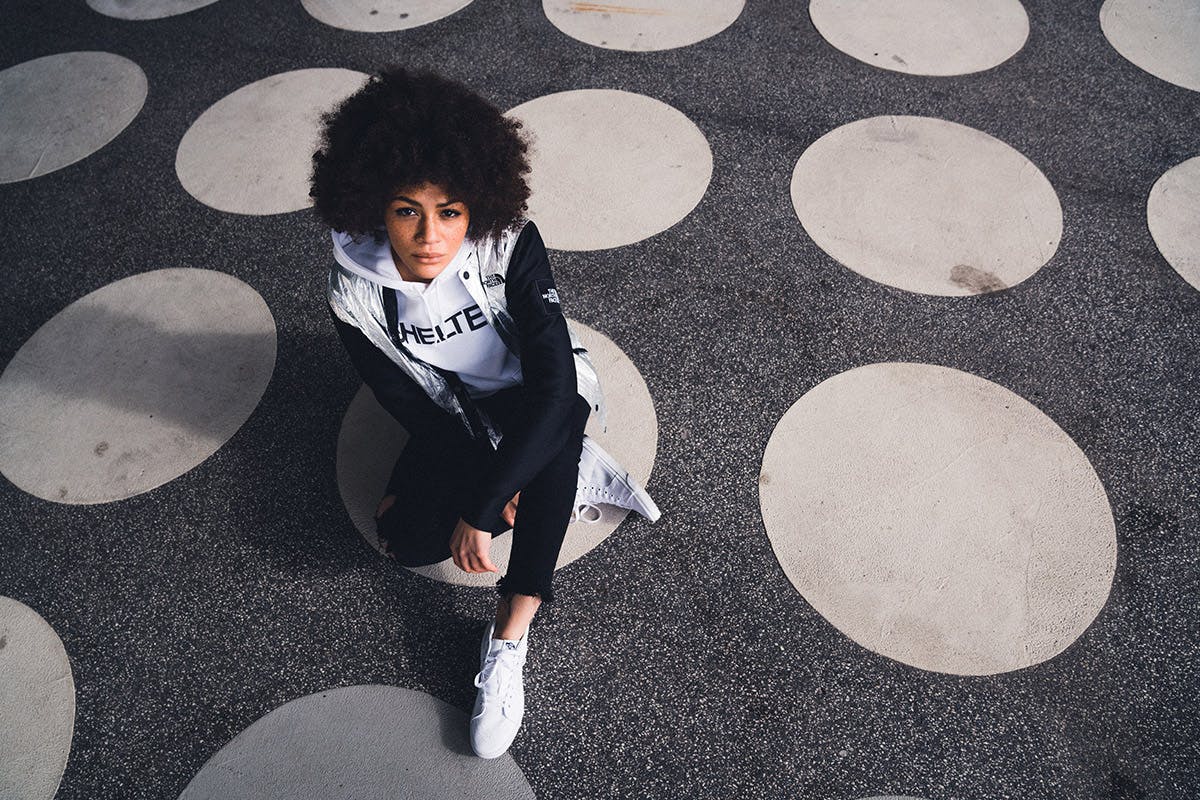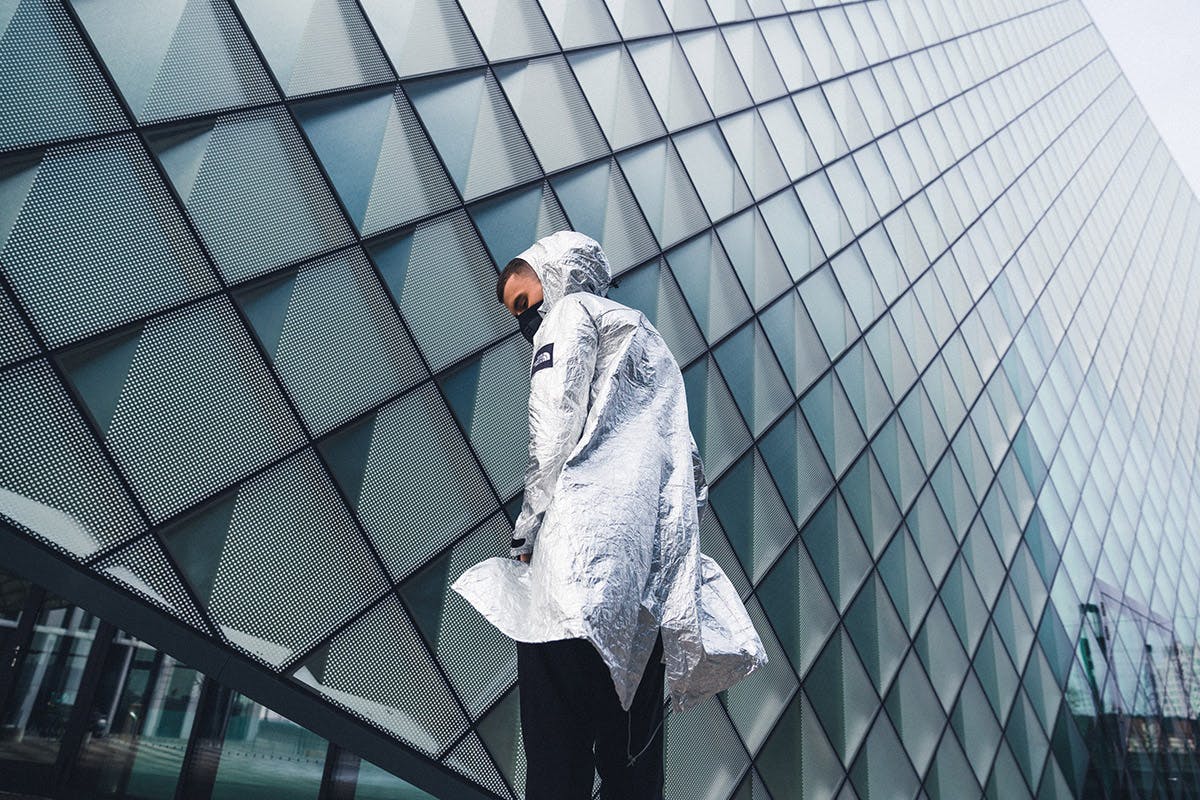 The North Face revealed it's new Black Series Spring/Summer 2018 range yesterday: the Tyvek Aluminium Collection.
At the core of the collection are four signature pieces made from a synthetic material called Tyvek. Known for its lightness and durability, the material is also famed for its protective, anti-contamination, and anti-radiation properties that now make their way into The North Face's already highly-dependable garments. According to The North Face, protection is built into the fabric itself so that there are no films or laminates to abrade or wear away, plus it's lightweight, tear resistant, water- and windproof, and protects against small size hazardous particles.
Taking the brand's innovative and technology-enhanced approach to the next level, the collection features the M Shelter Mountain Raincoat, M Shelter Coach WS Jacket, M Shelter McMurdo Jacket, and M Shelter Denali Tee (for anyone wondering, McMurdo is a U.S. Antarctic research center and Denali is the tallest land-based mountain on Earth).
All the pieces utilize Tyvek plus an aluminum coating for its functionality and on-point flashy appearance. The M Shelter Mountain Raincoat has an adjustable hood, a large box logo on the sleeve, and a built-in detachable face mask that merges function (avoiding pollution) and fashion. Equally advanced in its ability to defend against the elements, the M Shelter Coach WS Jacket comes with an emergency waterproof cape stowed in the back.
The collection was announced yesterday and fully unveiled at a launch event in Berlin's Musikbrauerei, a brewery turned music and events venue that's over 120 years old. In one room, The North Face displayed the impenetrable collection by suspending it from the high ceiling; in another, they held an energetic party with a performance by Austrian hip-hop sensation Yung Hurn.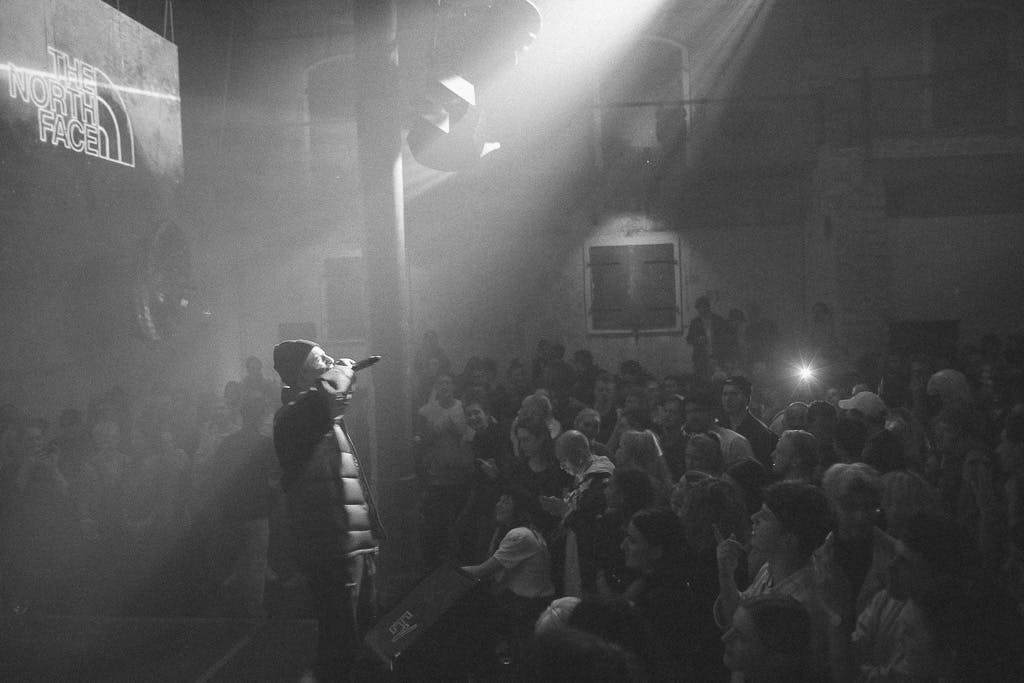 The North Face Black Series Tyvek Aluminium Collection is available exclusively in stores including The North Face Urban Exploration Stores in London, Berlin, and San Francisco, and selected retailers such as Copenhagen's Storm, Milan's Excelsior, and Barcelona's Sivas Des Calzo.