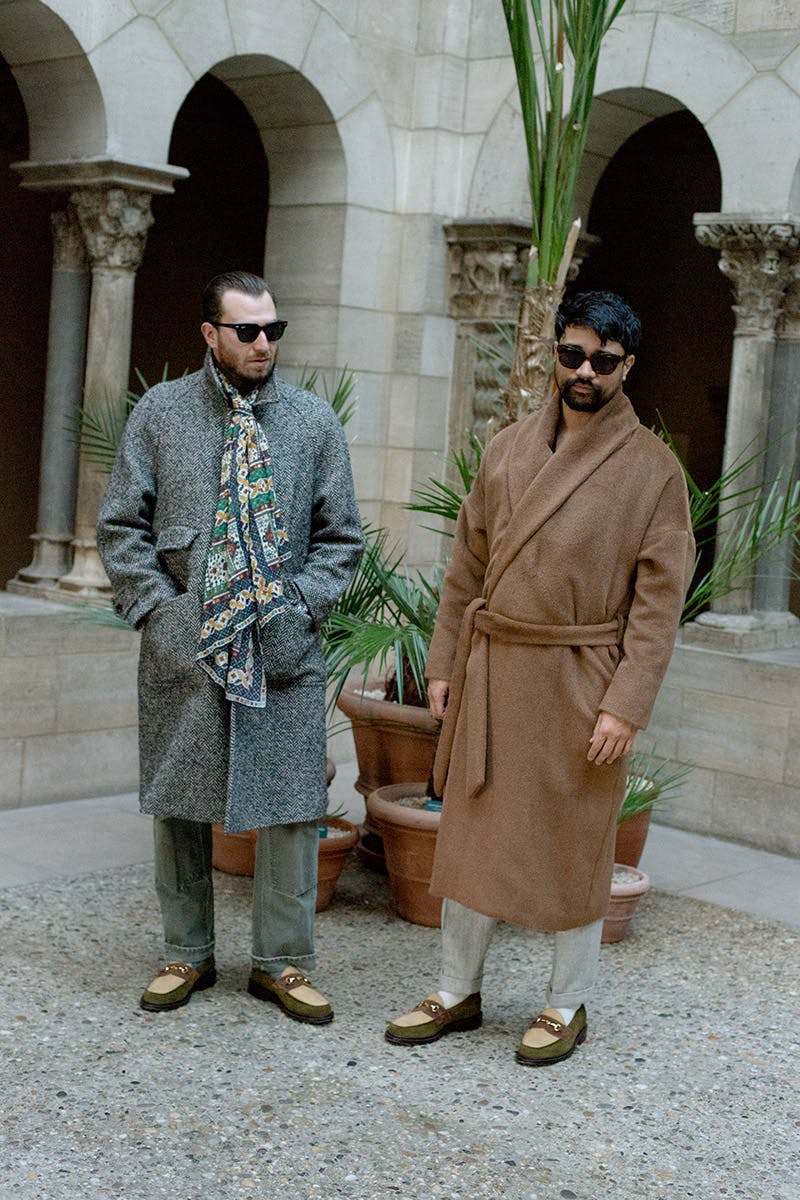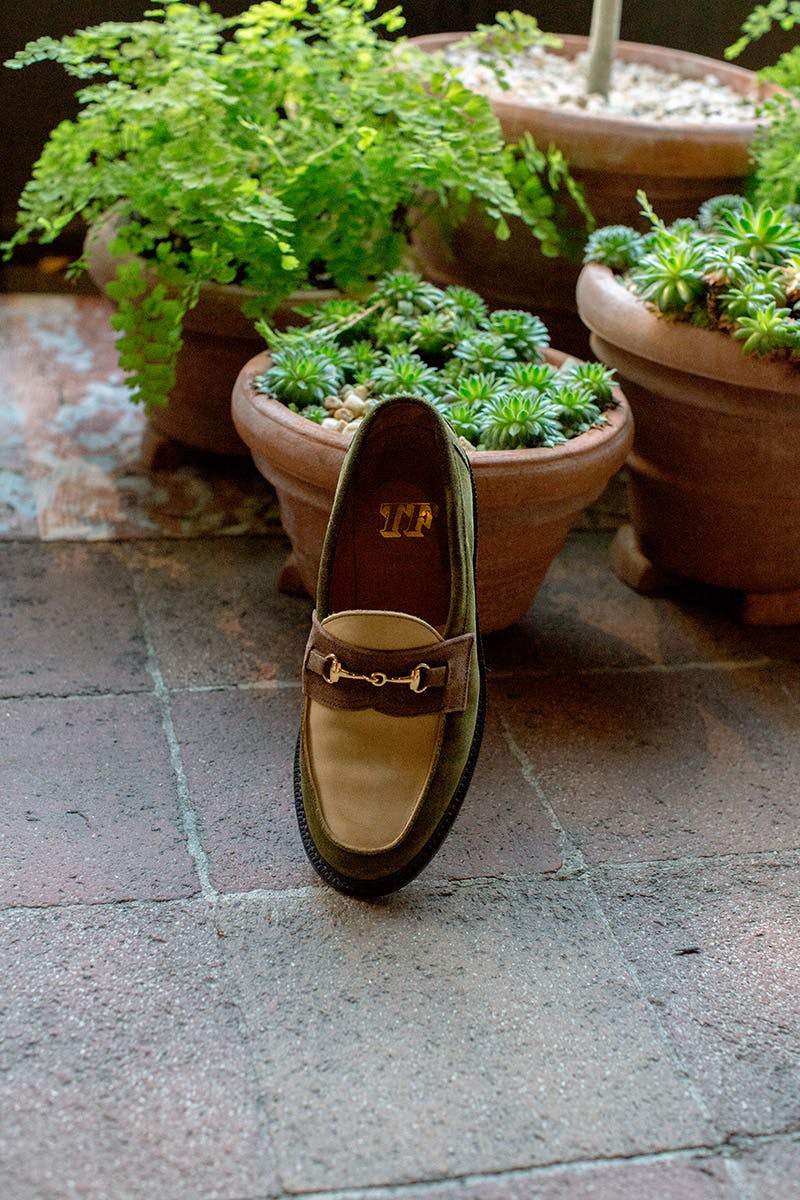 According to one legend, it was London cobbler Wildsmith who created the first-ever modern loafer for client King George VI, named as such because the stammering king wanted a suitable house shoe for "loafing" around his big old stately manors. Fast forward 100 years and royalty of another type — e.g. the boys from the Throwing Fits podcast — have *finally* perfected the craft, teaming up with newcomer brand Blackstock & Weber on a city-ready banger that is at once gentlemanly and oh so insouciant.
For those who have never been, Northampton, England, is one of those typical, utterly unremarkable UK towns whose high street is pockmarked by, like, 1,000 phone repair shops and St Georges flag-waving pubs (its famous sons include comic nerd idol Alan Moore and, erm, Slowthai). NoHo might not be Monaco, yet it plays a major role in the #menswear story, having served as the home of British shoemaking since the 15th century. By producing in the area, Blackstock & Weber joins a roll call of fabled names such as Tricker's, John Lobb, Loake, and Edward Green, perhaps differing slightly in that you won't have to sell a vital organ to afford a pair.
As we saw with the Diemme collaboration earlier this year, James Harris and Lawrence Schlossman have applied their much-vaunted taste level (full disclosure: I haven't been seeded a pair, I just think they're fire) to the design process, resulting in the type of loafer you wouldn't think twice about rocking with sweats or a pleated pant. Constructed in a fourth-generation Northampton factory with Goodyear welt (the gold standard when it comes to footwear construction), it has been topped with a trio of autumnal Tuscan suedes (you can taste the butter from here!) and a polished brass horsebit made in Japan. As James tells me, "The damn thing should have its own passport."
Rather than hark on about why these deserve attention, I went straight to the source and let the duo do the talking. See what they said below, and order here.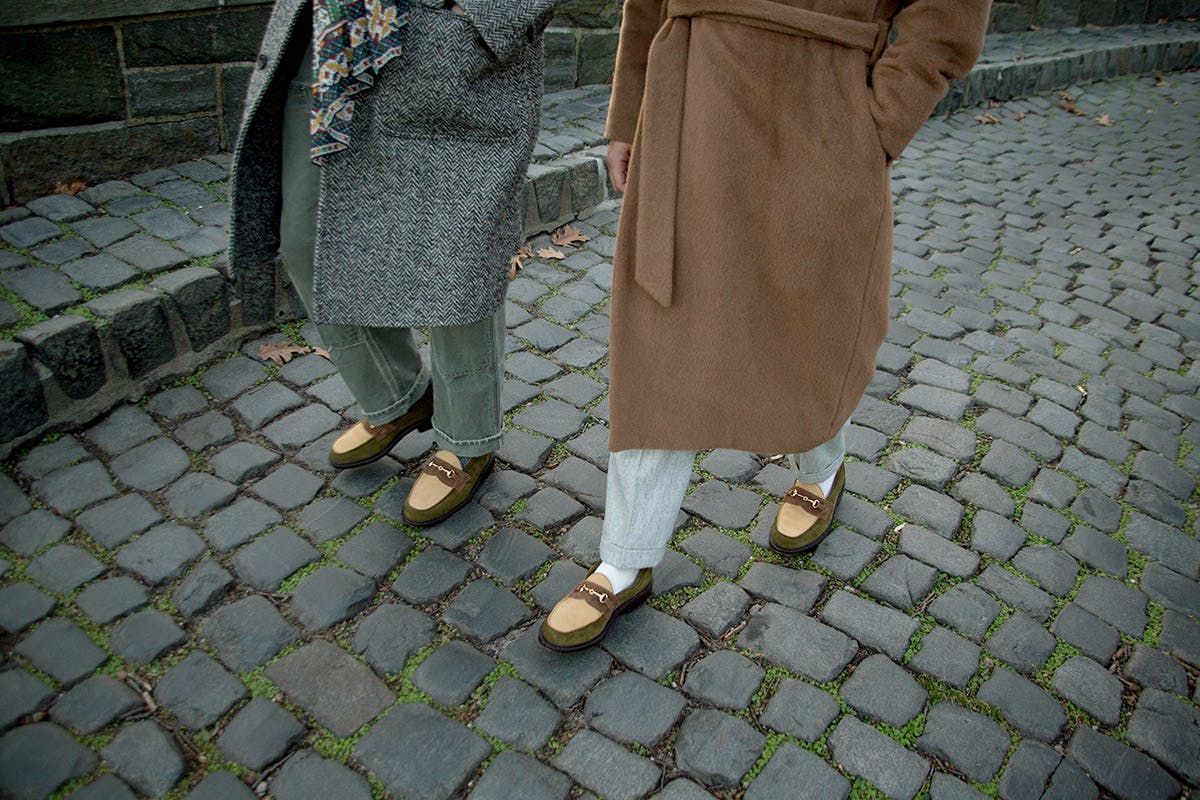 Tell us about Blackstock & Weber and why people other than the Fail Gang should sit up and take notice of them...
Blackstock & Weber is easily the most exciting new shoe brand right now. The founder, Chris Echevarria, actually reached out to us after we had highlighted them front and center as one of our favorite independent brands to support in a series we were doing on IG. For us, Blackstock & Weber is the sweet spot of where taste meets quality. Not only are the shoes bench-made in a fourth-generation Northampton factory, but they're fresh as shit. We wanted to not just continue what Chris was already doing with models and fabrication and colorways, but try to even elevate that bullseye by adding in another point of view.
Is it fair to say you guys are more responsible than anyone for lighting the proverbial fire under "loafer culture?"
I'm sorry, was there anyone else talking about "loafer culture" with the same fervor and ferocity usually reserved for rare kicks or archive fashion?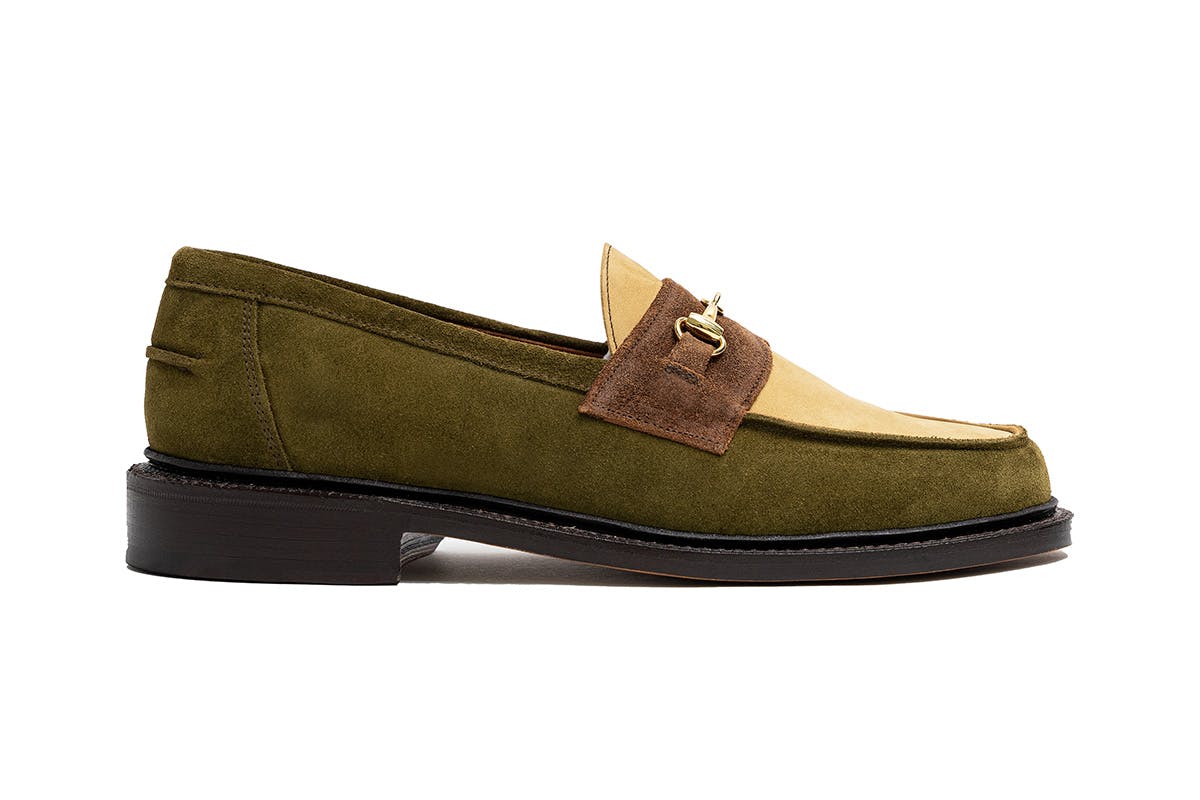 Would you agree that horsebit loafers are the mark of a more genteel, debonair gent, compared to - say - someone who opts for tassels
Horsebits are for the kinda guy (or girl) who wants to fucking shine. Simple as that. They're a tangible manifestation of confidence. You either get it or you're not giving yourself enough credit.
Are Gucci loafers washed in 2020?
Hell no. Gucci is the source, the blueprint. With that said, sometimes the best man for the job is yourself.
How does the humble loafer fit into the much-discussed post-Covid wardrobe?
As the only two people on earth who have had the pleasure of rocking these loafers for the past couple of months, believe us when we say that they go with everything. From Larry's blue-collar stolen valor Carhartt double knees to Jimmy's grease goblin Stüssy sweats, these horsebits are a goddamn workhorse. You don't need to buy our loafers specifically to see the almighty versatility of the humble loafer, but you should.
The post-sneaker world is your baby, but have you ever thought about what comes after the post-sneaker world?
If you have to ask, you're not there! It's freedom. Trust us. We're the enlightened ones.
Finally, if you had to, would you rather wear these or Yeezys for the rest of your life?
It's Checks over Stripes for The Only Podcast That Matters™ even when it's a reverse Sophie's choice between two aesthetic war crimes.