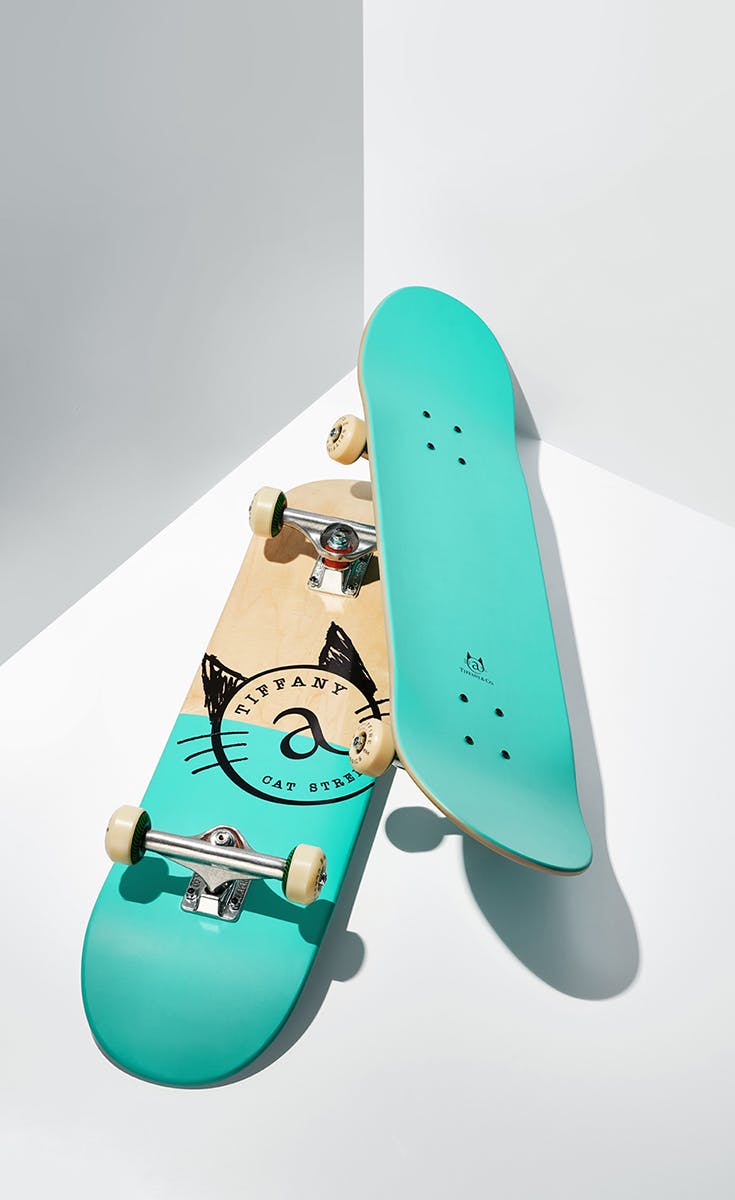 Even as Tiffany & Co. forges new ground, some things never change. The luxury jeweler is still putting its all-too-glamourous touch on otherwise unassuming accessories, elevating the ordinary to the, well, extraordinary. Tiffany's new Tokyo-exclusive drop falls right in line with this conceit, taking cues from the company's history of crafting sports trophies for a line of luxurious game-ready gear.
Tiffany makes trophies for a host of sporting championships, including the Philip F. Anschutz Trophy for America's Major League Soccer champions and the Larry O'Brien Championship Trophy for the NBA Finals, to name a few. Plenty of American sports champs receive a Tiffany trophy, actually, including PGA Tour-topping golfers and the owner of the horse that wins at the Belmont Stakes.
Drawing from that sporting legacy and devising new motifs, Tiffany undertook a slightly less opulent but no less luxurious task in designing its new Sport lineup, launching in time for the two-year anniversary of Tiffany @ Cat Street, its conceptual outpost. Here, two skateboards, a Gilbert rugby ball, soccer ball, and basketball — the latter two manufactured by Spalding — are finished in Tiffany's trademarked shade of blue. All are replete with Tiffany branding and the cutesy Tiffany @ Cat logo, crafted from tough leather or hardy wood.
This isn't the first time that luxury labels have conceived patterned balls for play. Louis Vuitton recently debuted several as part of its recent NBA capsule, and Versace has dished out both balls and boards in the not-so-distant past. Regardless, the medium is a natural fit for Tiffany, which has always leaned into quirky customizations, though its Sport collection is more utilitarian than some of its previous efforts.
All of the Sport items are exclusive to the Tiffany @ Cat Street store — aside from the rugby ball — and are only available until August 31. The prices are comparatively accessible, when put up against Tiffany's Advent Calendar collection: a skateboard is ¥41,800 (approximately $380) and the balls are all ¥69,300 apiece ($630).