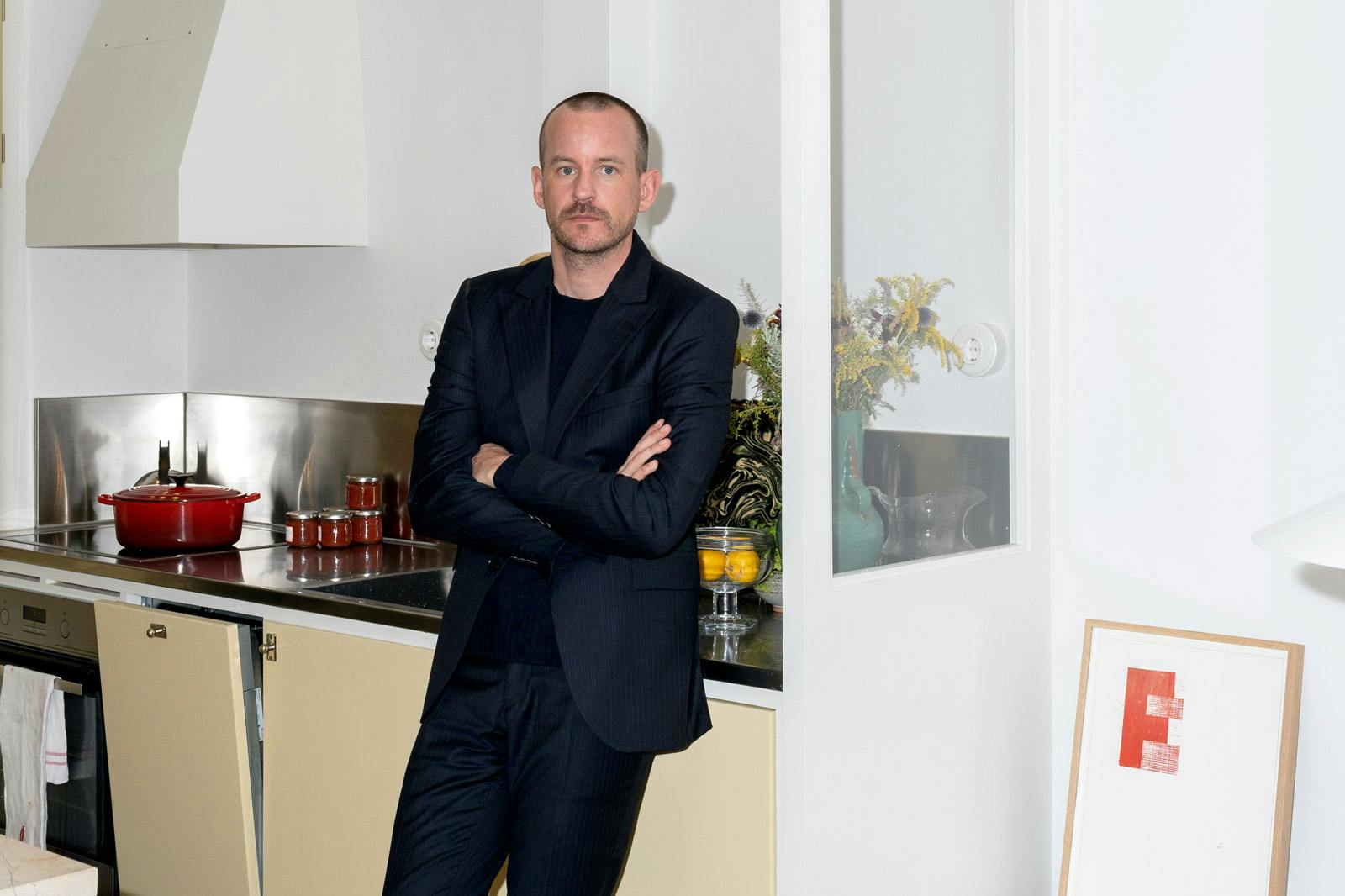 Highsnobiety / Petter Lundgren
Twelve jars of plum jam have invaded Christoffer Lundman's kitchen. It's okay, though. They're just the beginning. Pickling season has kicked off in Sweden and, like any self-respecting Swede, he has fully dived back into the berry-picking-and-pickling lifestyle he immersed himself in as a child hawking lingonberries after school. But this isn't about Lundman's affinity for pickling — even if the pastime won over his Tiger of Sweden team when he bakes cakes and pickles jam for work meetings. Beyond becoming Boss of the Year, it's also one piece a puzzle that adds up to a very clear reality: he was a perfect fit to take the reins of the legacy Swedish brand.
Two years ago, when it was announced that Lundman would be moving to Stockholm as Tiger of Sweden's Creative Director, it signaled a major shift for a brand that began over a century ago in 1903 when Markus Schwarzmann went door-to-door measuring farmers for expertly tailored suits. It was also a seismic shift for Lundman, who moved from his hometown of Luleå, Sweden to London two decades ago to attend Central Saint Martins; racking up years of street cred in the design world for his work at Acne Studios, Tom Ford, and Burberry.
With London's breakneck pace behind him, he packed up, moved his life back to Sweden, and found a newfound sense of time that lent itself well to things like pottery and, yes, pickling. Whether the shift in pace reflects a sense of serenity or "sheer panic" is up for debate, but one thing is certain: Lundman's job of introducing Tiger of Sweden to a new audience has connected. Last year, the Swede's equivalent of GQ or Esquire, Café Magazine, handed him their Designer of the Year award for his work. One reason for the strong response may lay in his unique approach to design, modernizing each collection while, ironically, excavating Swedish history for inspiration. "We always find a period or a place and then we step into that period and we talk about it, and we look at it from different angles, and we do really big research and build massive boards of images." For Fall 2019, this approach to design led to a collection of garments steeped in references to an era of neoclassical architecture and design called the Swedish Grace period.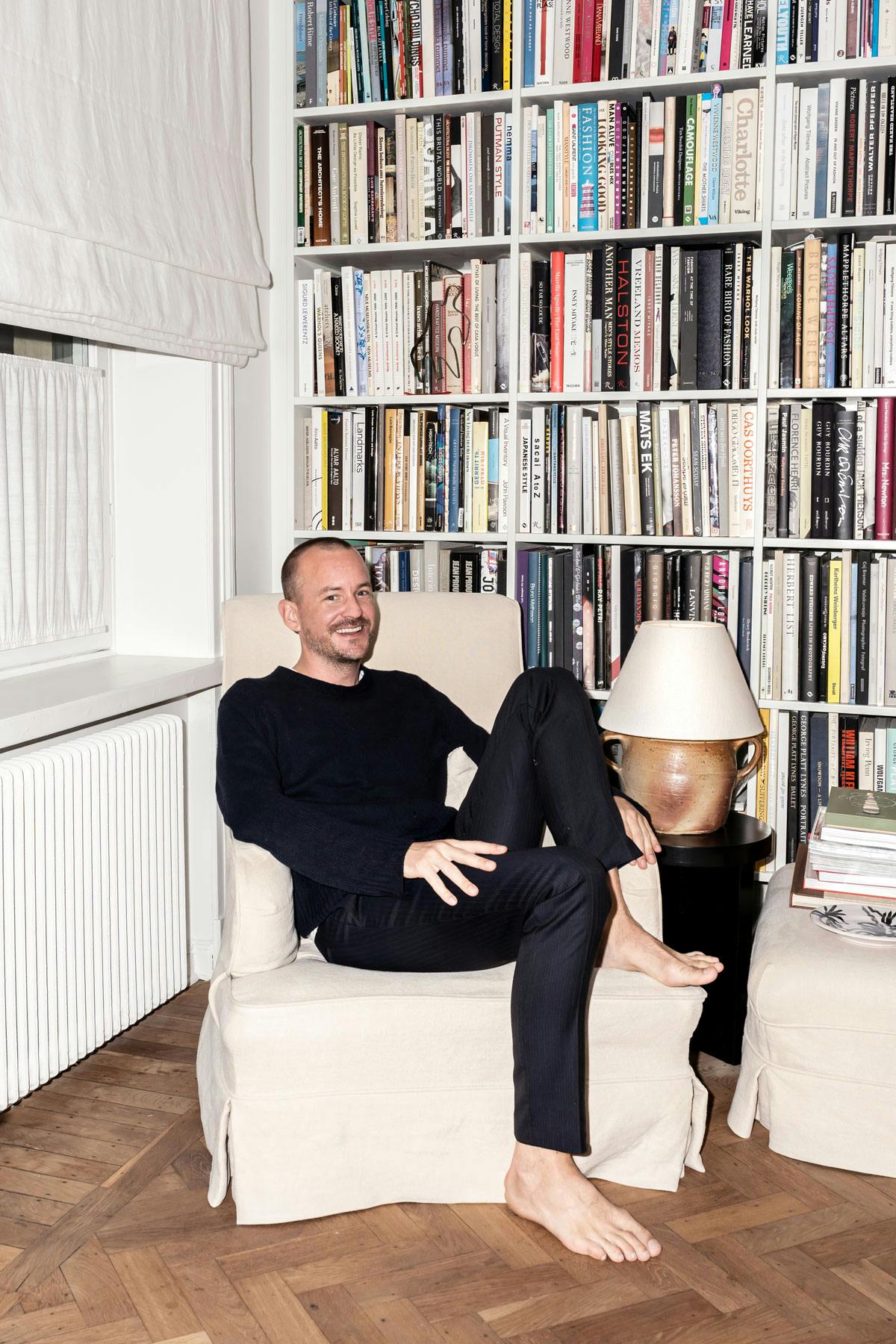 If you're wondering how an architectural era that stretched through the 1910s and '20s corresponds to a fashion line, don't expect a convoluted story about how Lundman might've, for example, taken a detail from a window sill and made it into a pocket. As he explained over an early morning call (as I desperately sipped extra-strength coffee to keep up), "I'm not [that] kind of designer. It's about finding a place to be in. And that's why we approach Swedish Grace because it gives us an environment to be in and for me, that's an amazing way to design." The period, he says, "has a sort of purity of line and elegance to it, and it lends itself very well" to the company, given their strong tailoring tradition.
Beyond all of that, at a time when a positive news story is a rarity, looking back at such an invigorating era of progressive growth was a reprieve. "it was a period of true craftsmanship. But there was also this period of social change because people finally got the right to vote [and] socialists made a huge impact on Swedish design and did for a long time." Reflecting back on that era, for Lundman, means finding inspiration in seeing a society actually make progress. Or, to put it in his words, "it doesn't all have to spiral," which is a piece of positivity we could all afford to write down and intensely stare at as roughly six million news notifications flood our phones every hour of every day.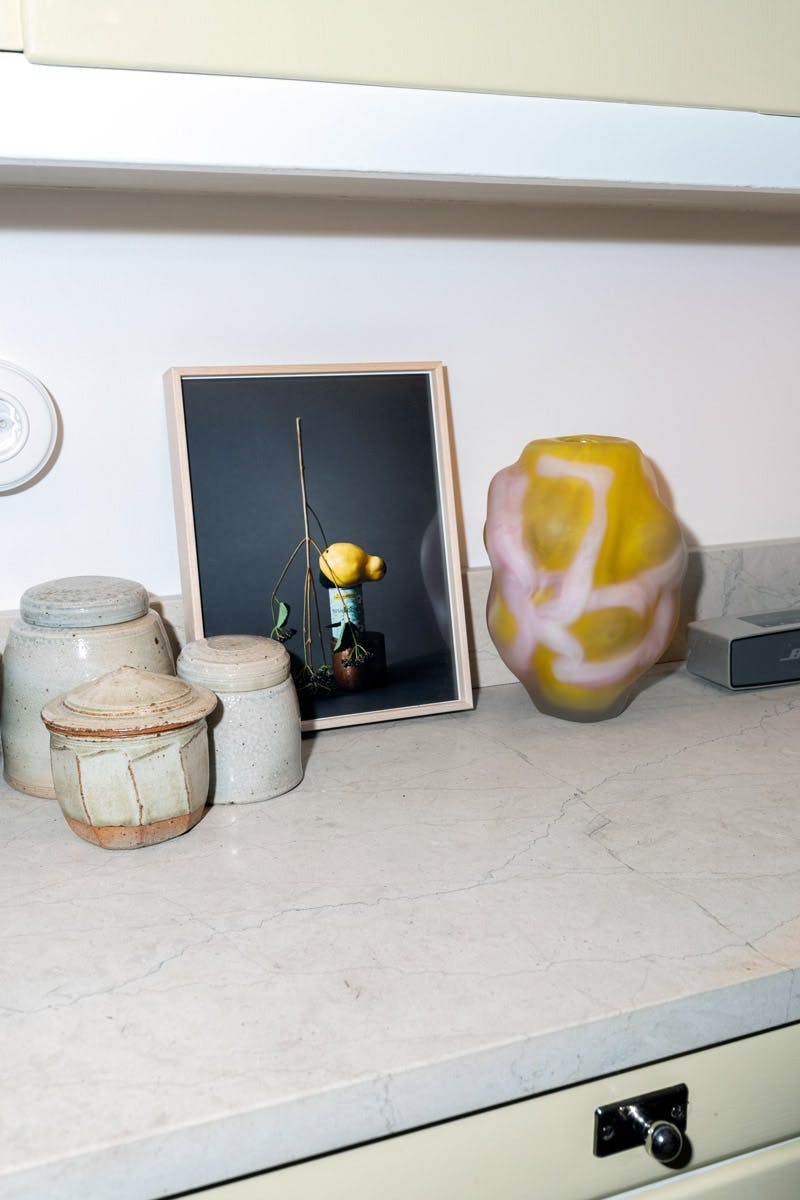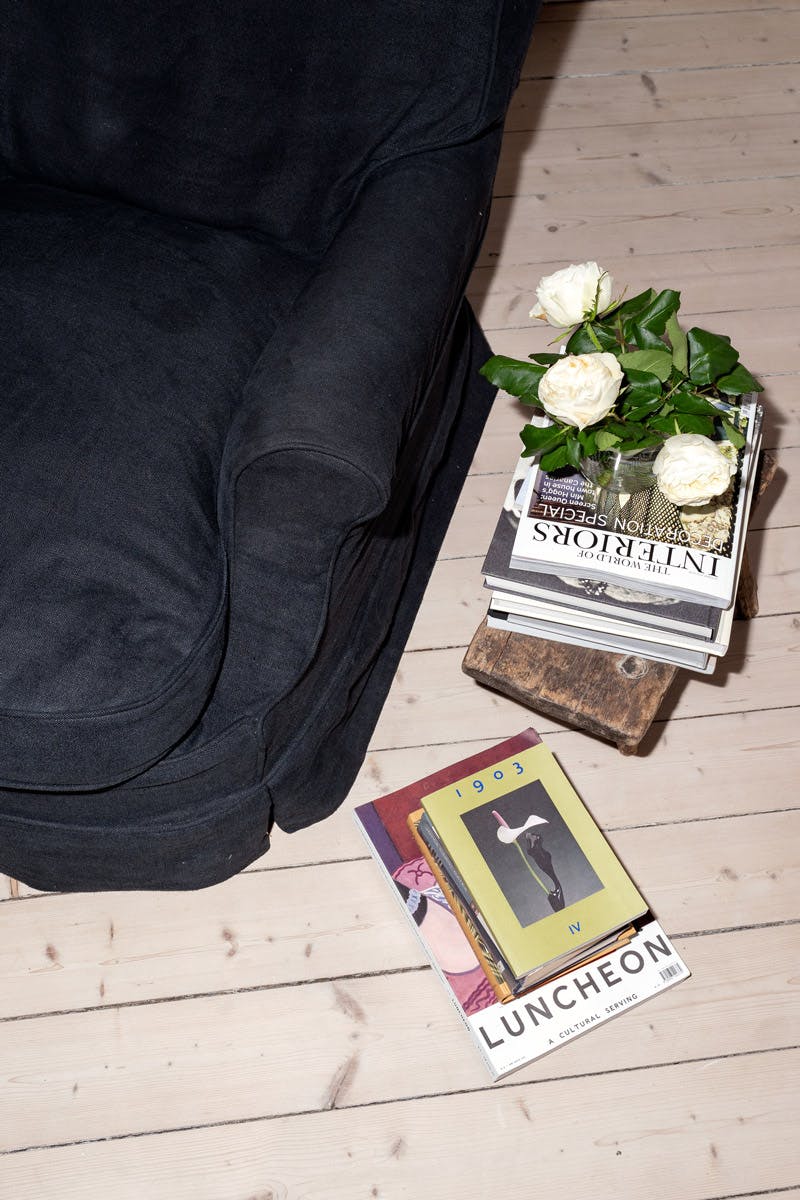 As much time as Lundman spends parsing through history for inspiration, his focus isn't solely turned towards the past. Throughout our roving 40-minute chat, one concept from the Swedish Grace period took on a new life. As artists and architects like Axel Einar Hjorth and Gunnar Asplund dreamt up new forms and buildings, they created with a focus on changing society for the better through engaging, applied beauty. If there's ever been a time to use beauty and creativity to change the world for the better, it's right now as the fashion industry holds up a mirror to itself and takes a long, hard look at the environmental impact of designing clothes.
"Fashion is going through an immense challenge, and I think that challenge is positive. We're an industry that hasn't reflected for a long time because we weren't asked to," he concedes. "In my role, I can promote positive change in how we make things or do things, and who we work with, and the materials we choose. There are so many ways to approach it but what we've done is to really try to change our company's way of working and do that very fast. For me, the [Fall 2019] collection also marks this complete change in how we work. That's not to say we weren't doing [environmentally-friendly] stuff before, but the conversation changed and it became the only thing we talk about."
At Tiger of Sweden, that has meant a switch to materials like Tencel, a fiber created from wood pulp, and the end of virgin cashmere — a "super painful" decision for the designer who used to count it among his favorite fabrics. "There are things that you have to give up that you love, but from there you just have to approach it differently." While the materials and fabrics have shifted under his leadership, one constant anchoring Tiger of Sweden to its cultural history are the seemingly contradictory ideas of empowerment and uniformity. "It makes people comfortable and it dresses them for their life," Lundman says of the empowering power of a good suit. "When you buy something from us, I would like it to be a part of your life, not just this picture-perfect T-shirt that you only wear once." Yet, tied into the thread of this ethos, he also wants to create clothing that can unite people under a common uniform. "If we're going through a period of change where we all have to pull together, then a uniform can give you some kind of comfort."
Bringing together those concepts is no easy task, especially for one person, which is why the team at Tiger of Sweden has become just as integral to Lundman's vision as Lundman himself. As John Donne's famous poem goes, "No man is an island entire of itself," and within Tiger of Sweden's Stockholm HQ, the creative process is refreshingly open. "The young [people] in my team bring a very different angle and a lot of great energy; they're not, sort of, tainted by the same things as I am. They don't have the same experience or the same view of fashion. It's interesting because most of my knowledge comes from actually flicking through books or magazines, or watching films, and that's sort of changed. People get it in different ways now. It's not this old school [way of] digging through stuff." That is one very creative way of saying that he has skipped the "just google it" boat entirely, opting instead for trips to the library, museum, or far-off lands "because I heard about a house that I need to see."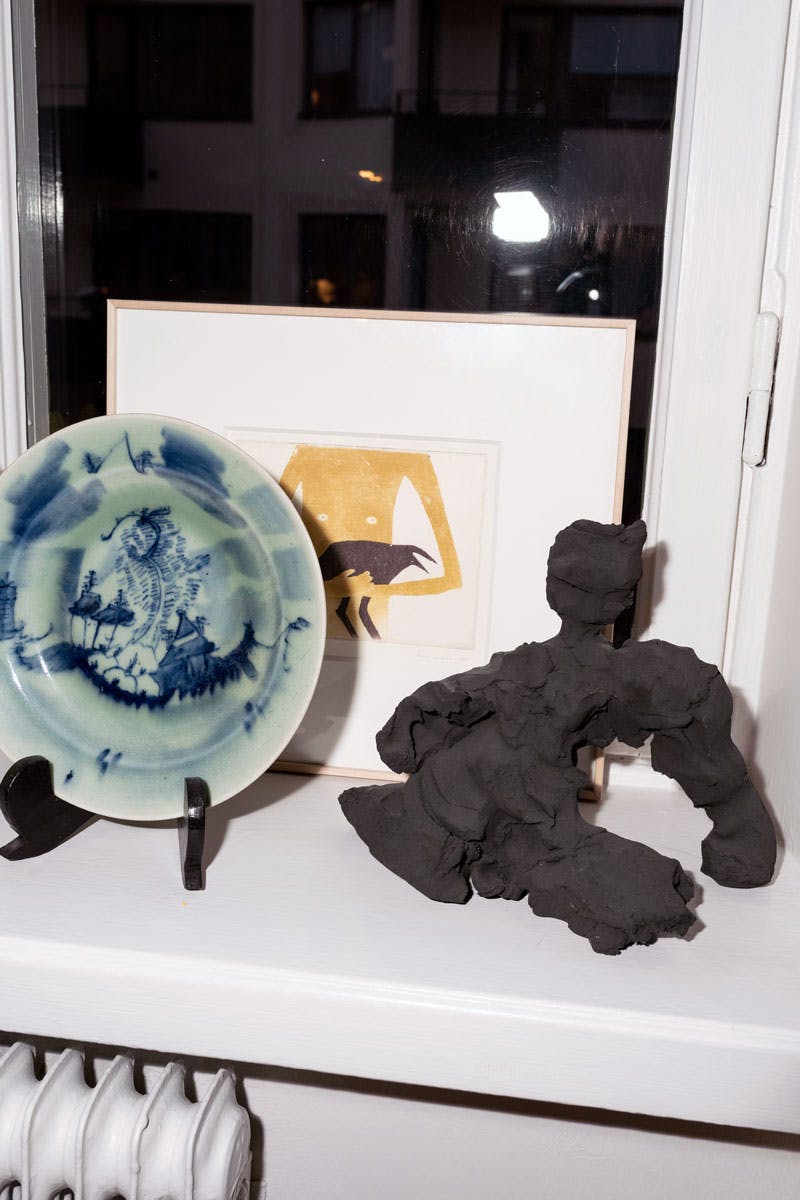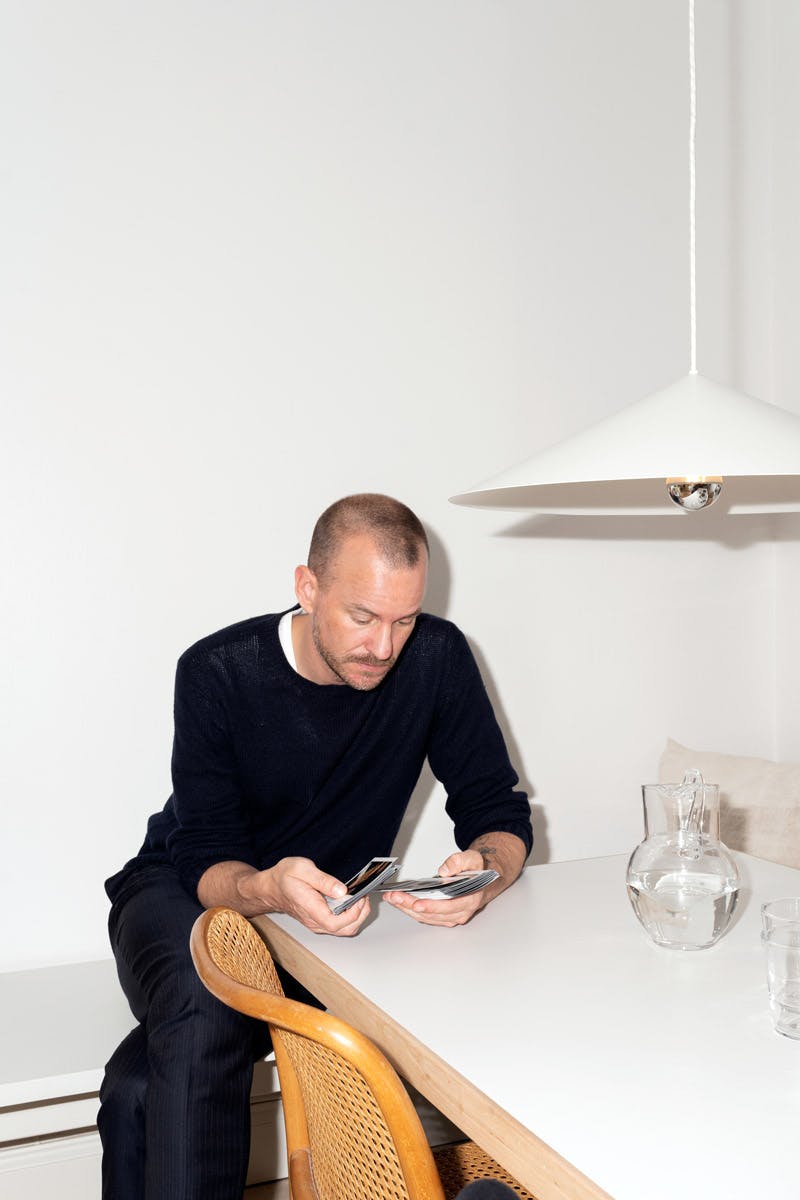 Should these methods leave him empty-handed, he's also amassed a big library in the small apartment he has cultivated since his move back to Stockholm. It's here, among his books and pickling jars, that Lundman's reintegration into Sweden is most evident. "My apartment is quite small and quite spare with furniture. There's no TV set on the wall," he explains over the phone of the 1880s-era home. Still, beyond the signature Swedish minimalism, any lingering traces of an IKEAfied space have been obliterated. The kitchen, once split Frankenstein-style between original '30s-era fittings and modern IKEA design, has been fully restored to its original glory in the same way he produces his seasonal collections: "Research, conversation, thinking, testing things."
There's no telling what pocket of history Lundman will dive into next or how Tiger of Sweden will continue to shift under his creative eye but, far removed from the hectic pace of his old life in London, Lundman can settle into the linen, Belgian lounge chair that has become a staple of his living room and just think. With his house in order at Tiger of Sweden and at home, he has the time.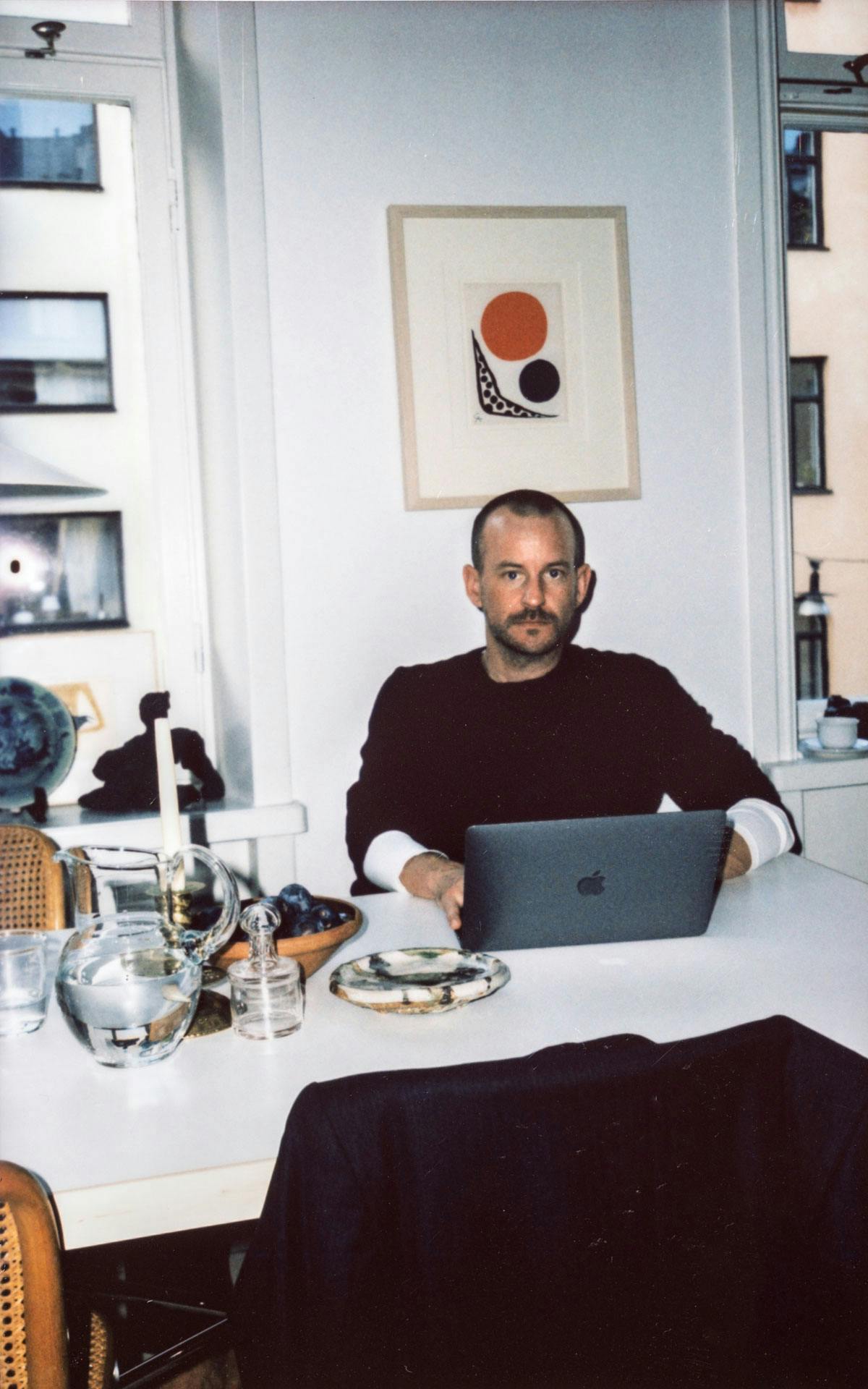 Now that you've entered the mind of Christoffer Lundman, journey through time to peep how Tiger of Sweden's Fall 2019 collection embodies the progressive spirit of the Swedish Grace era.