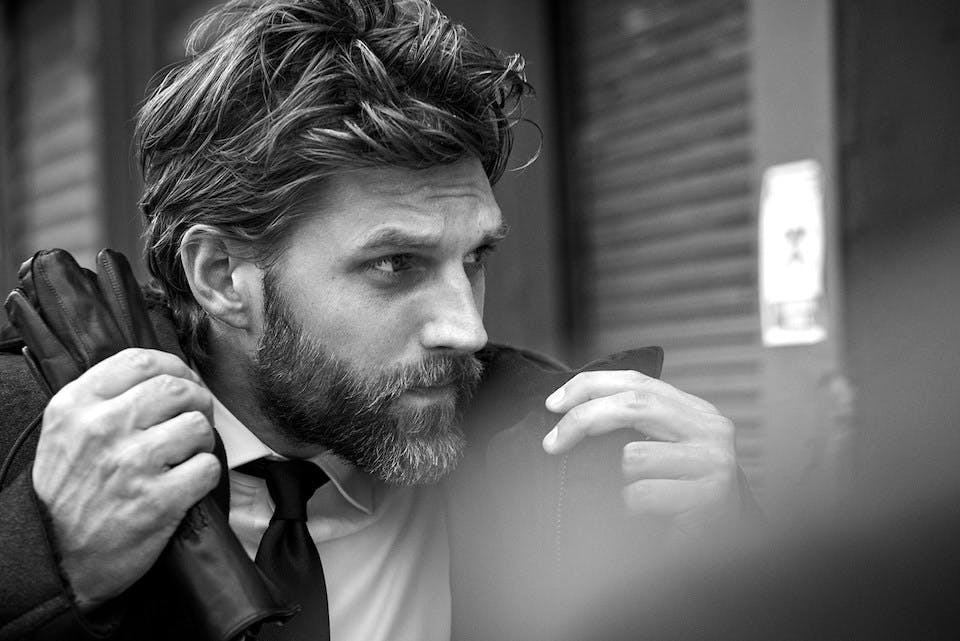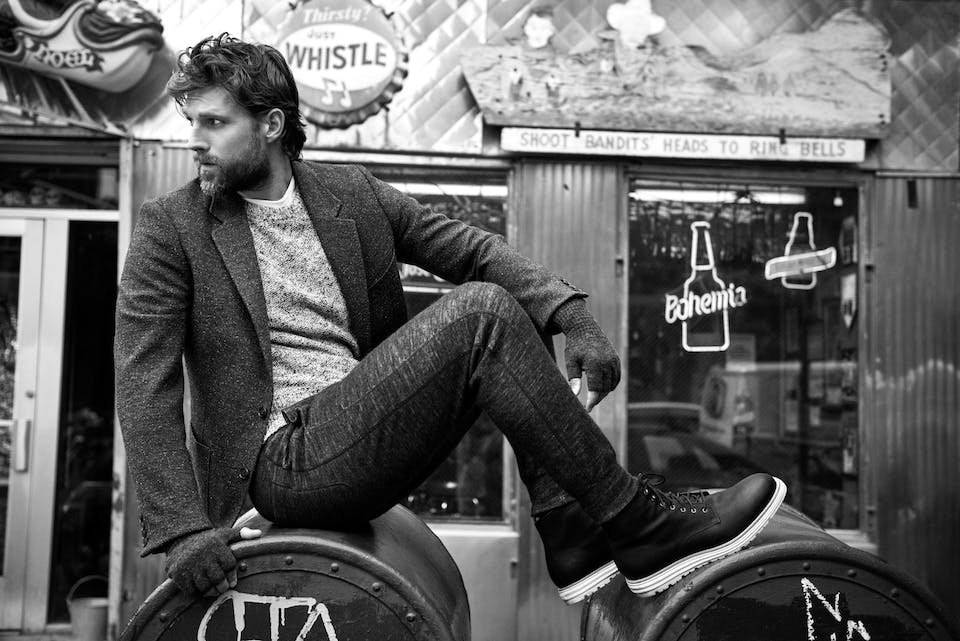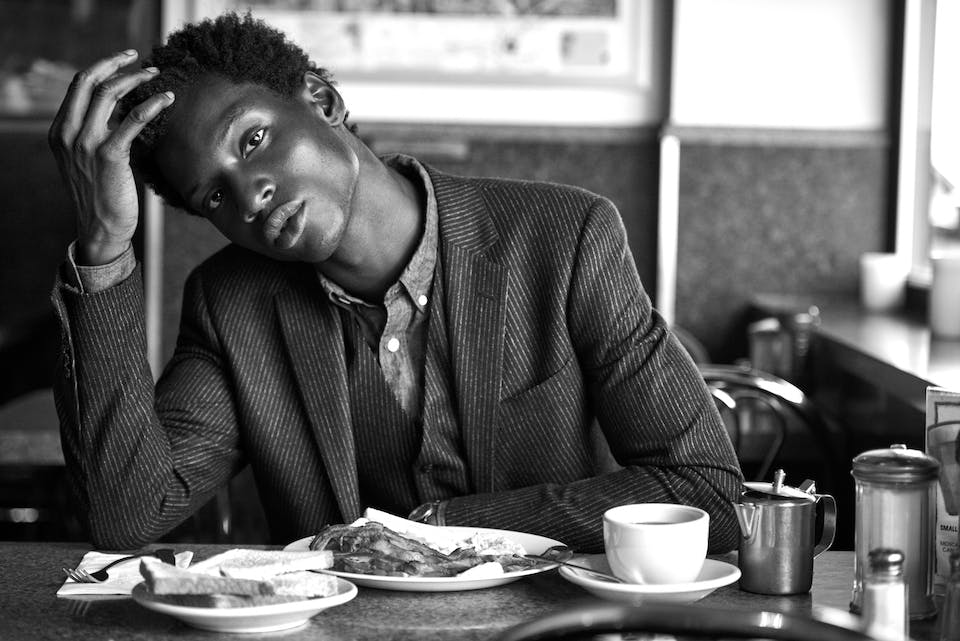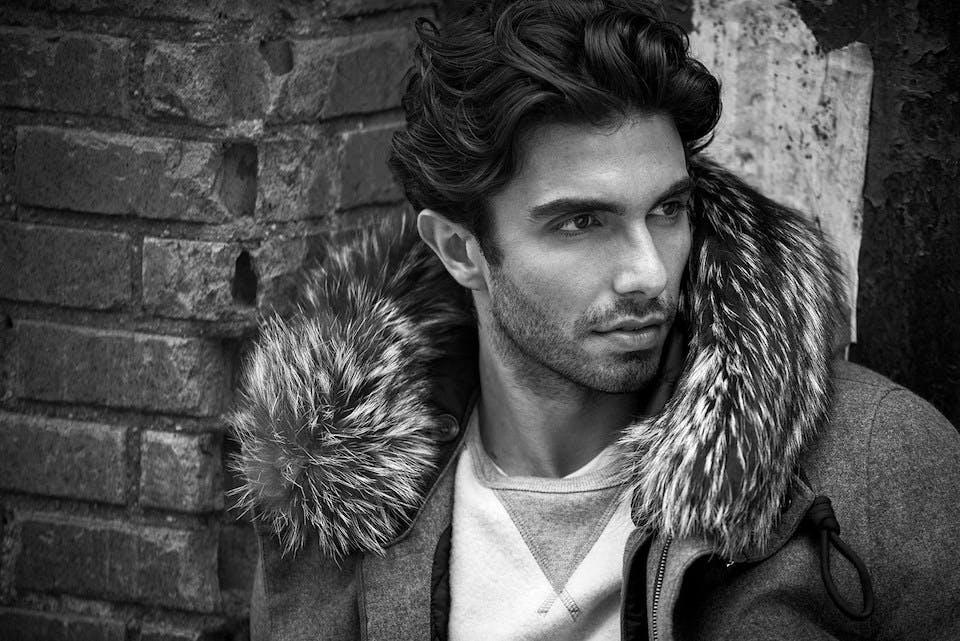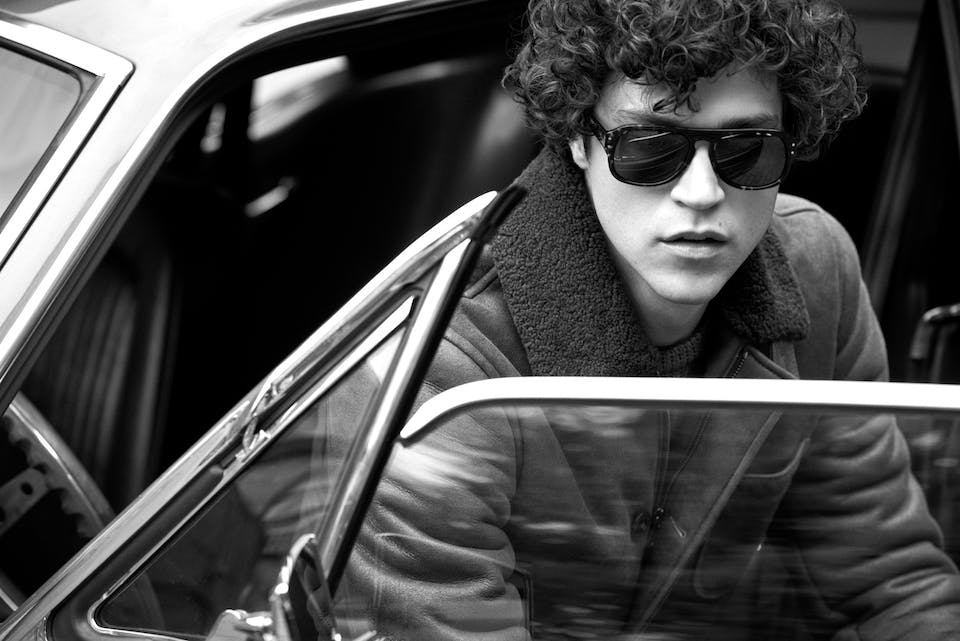 Todd Snyder is a fan of New York City—it's even a part of the brand's name. So when the label was designing and getting inspired for its Fall 2016 collection, it's only natural that the city would play a major role in the look, feel and aesthetics of the garments. Tapping four different urban archetypes, Todd Snyder's latest collection manages to fuse the diverse needs found within the bustling Big Apple, into garments that aren't afraid to stand out in one of the most stylish cities on the planet.
With a campaign shot in stark black and white by Matthew Brookes, Todd Snyder outlines four distinct city personalities: the Urban Poet, the Urban Traveler, the Urban Athlete, and the Urban Artist.
Embodying the Urban Poet, RJ Rogenski taps into his own Midwestern roots to blend country ease with city moods. Showing off the winter-ready Shearling Storm Parka with one of the label's White Label suits in grey flannel, his looks embody a ruggedness that's ready for the city—without abandoning his more rural roots.
Tapping into the Urban Traveler, model Adonis Bosso wears pieces that move, not just from one neighborhood to the next, but from context to context. With looks including a smart wool boucle topcoat paired with a wool turtleneck and the brand's functional Utility Pant, it's clear that his looks can take him from casting, to client meeting, to a casual SoHo hangout. Remember, sometimes you don't even have to leave your city to be truly well-traveled.
World-class trainer Akin Akman embodies athleisure in the most luxurious sense, sporting slimmed sweatpants and a sweatshirt from Todd Snyder's celebrated collaborations with Champion. Topped with something like the label's shearling topcoat and a clean pair of PF Flyers, and even the most athletic-leaning looks become luxe.
Modern-day painter-meets-model Miles McMillan his pieces need to have the functionality that fits whatever he's involved in—while maintaining a color-neutrality that would make any city-dwelling artist gallery-ready. Whether he's in the olive shearling jacket, or the top-class double-breasted Officer Coat, McMillan's looks are always sharp and stylishly cosmopolitan—without feeling stuffy or forced.
For your own slice of NYC style, head over to Todd Snyder's web shop to grab a piece of the new collection. If you happen to be in the Big Apple however, take a browse of the collection in person at the Todd Snyder City Gym in Soho, or the label's new East 26th Street storefront.