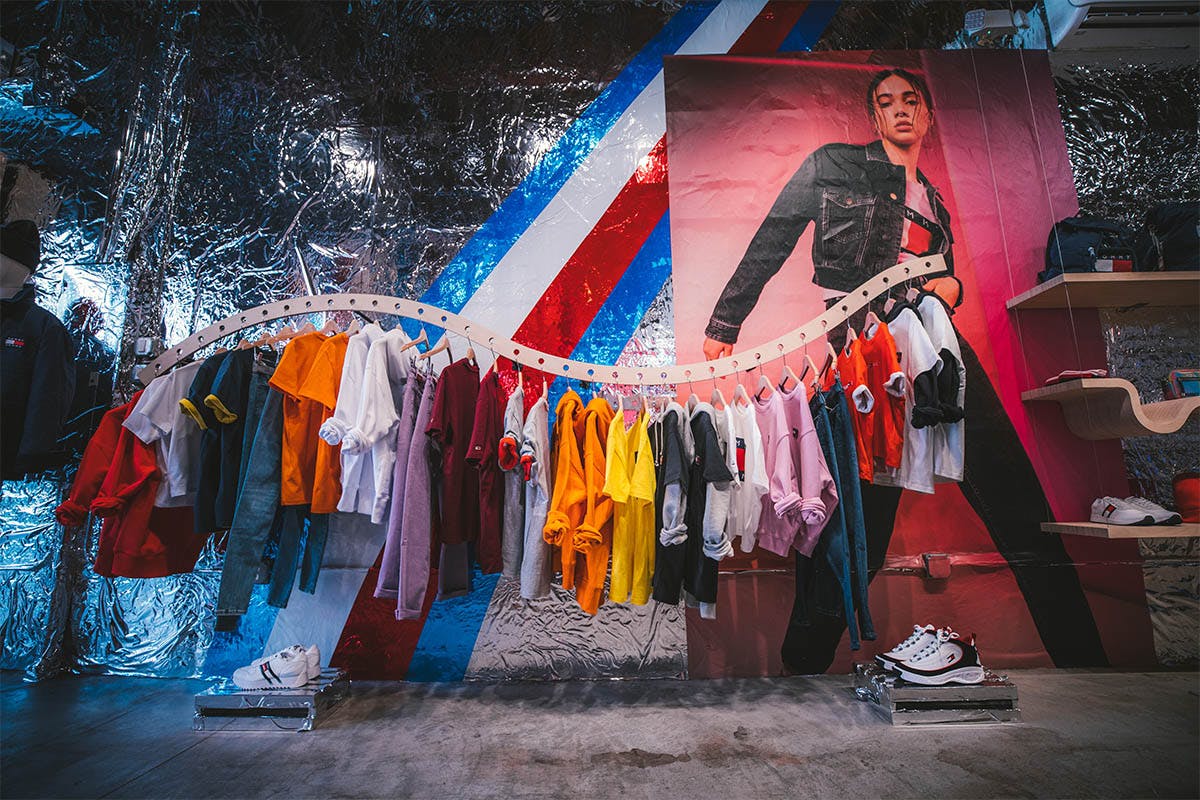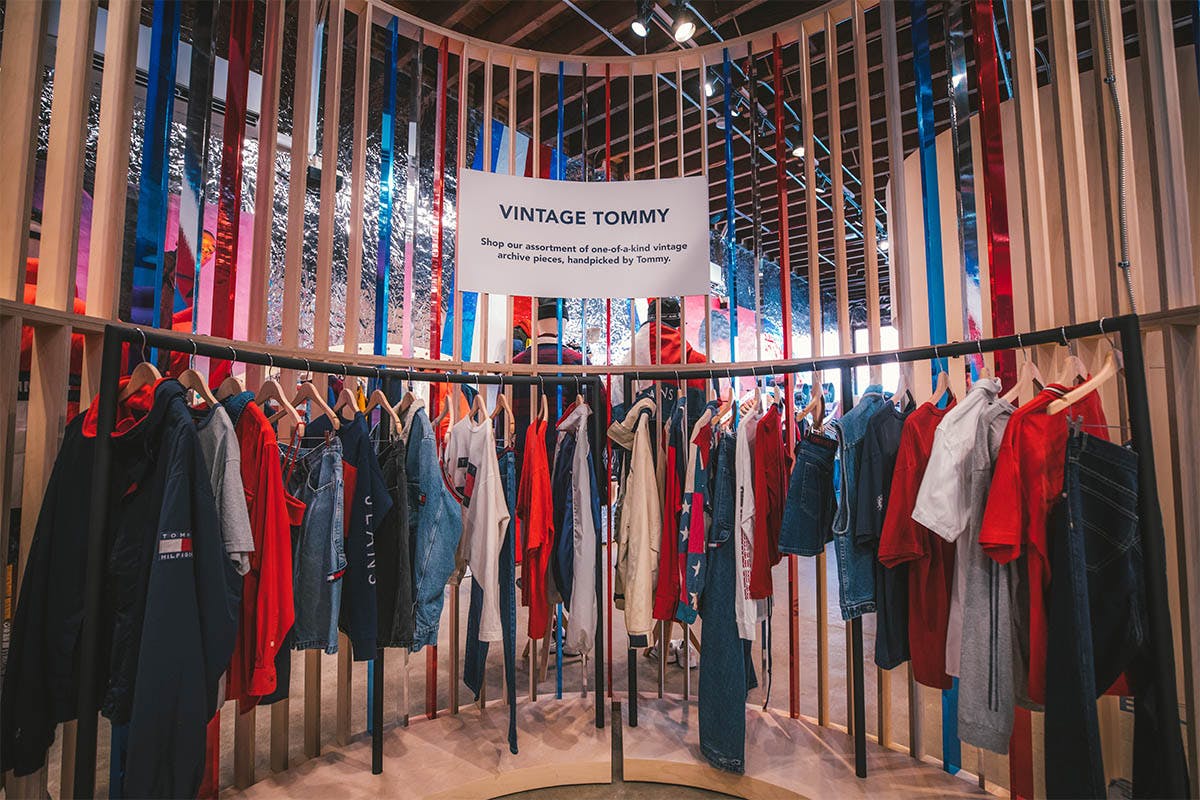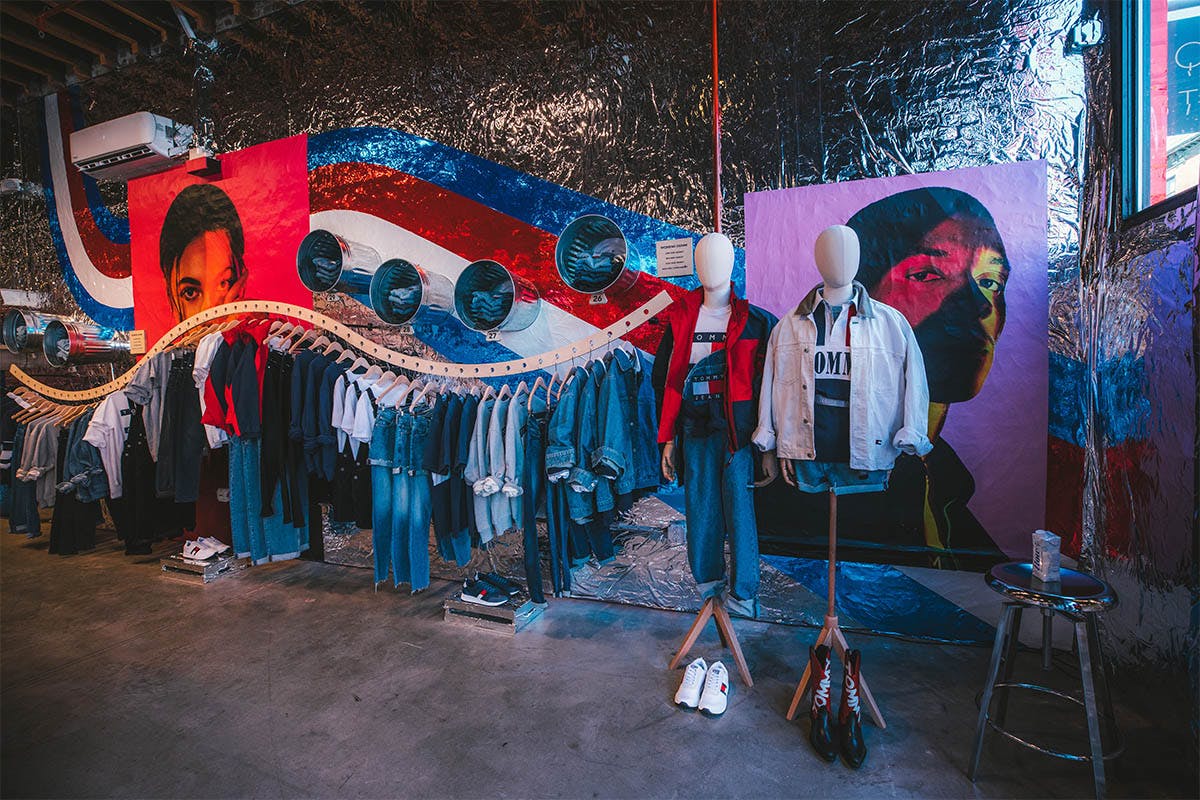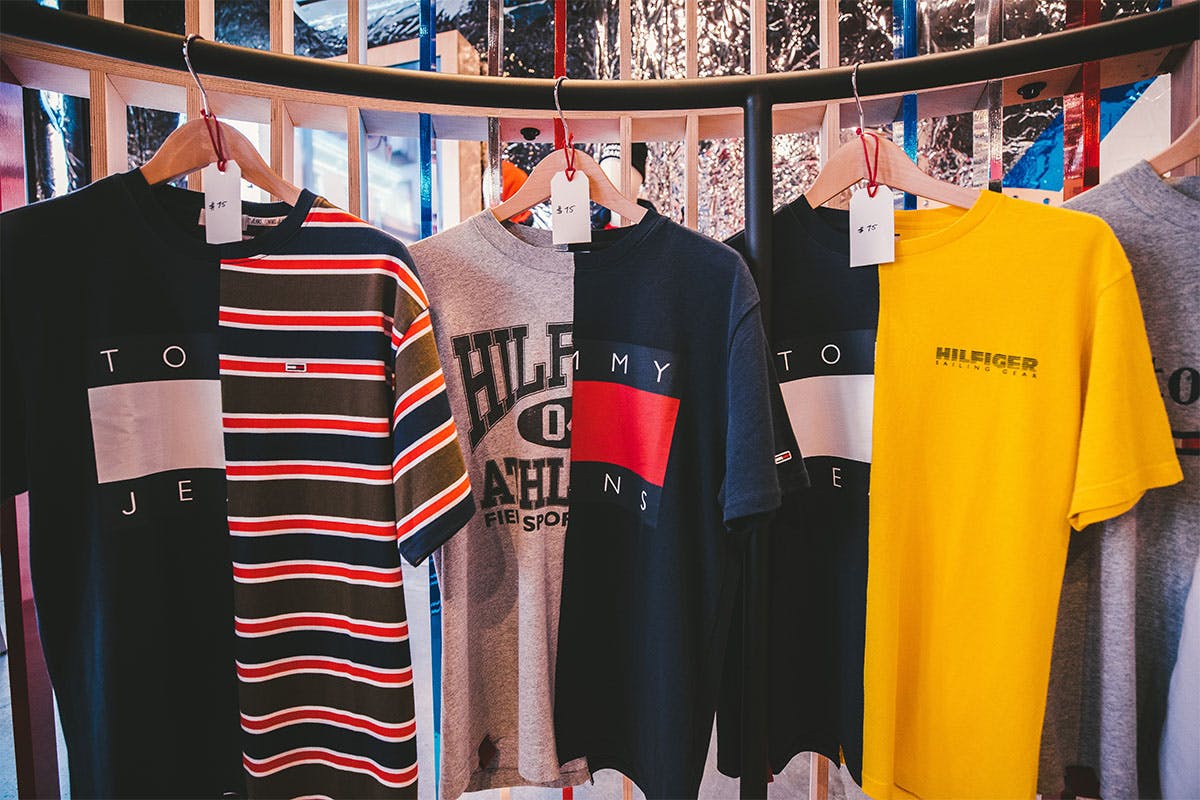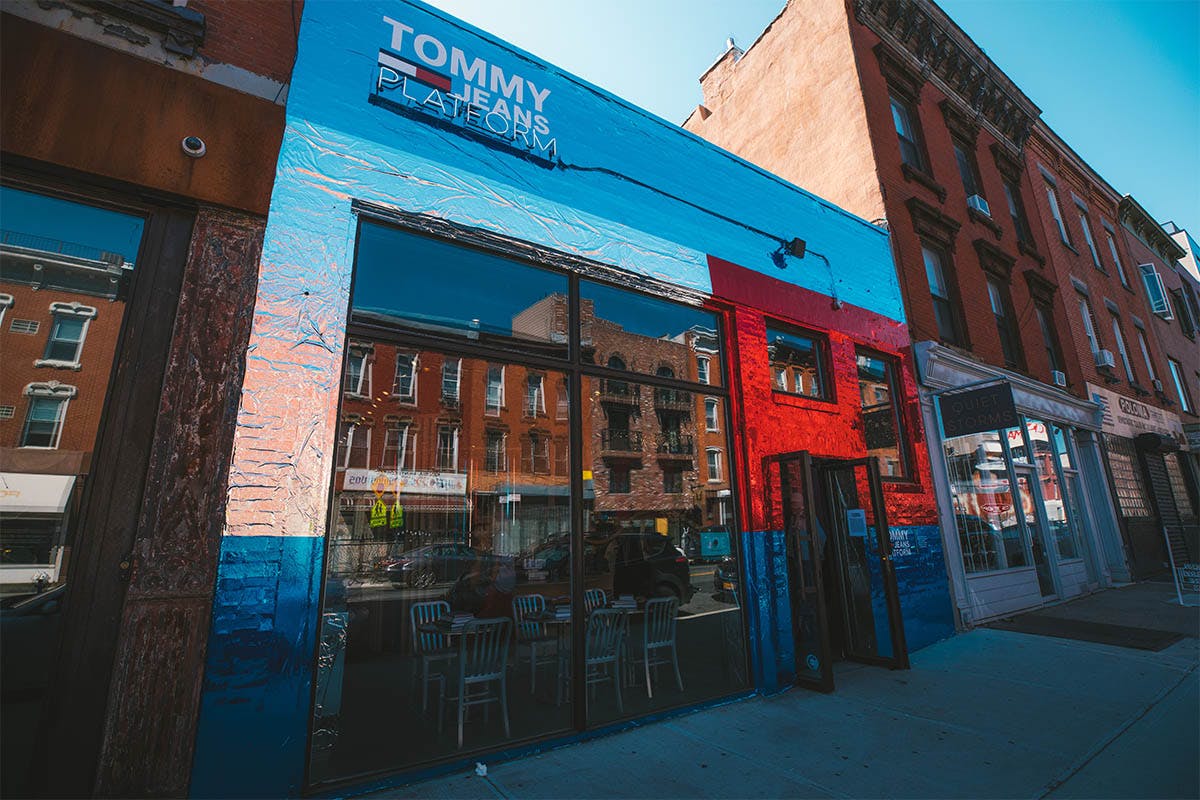 Tommy Hilfiger takes a page out of the experiential retail book with its Tommy Jeans Platform pop-up shop in Brooklyn.
The next-gen store, located in the heart of Williamsburg at 150 Grand Street, is designed to bring people together through a mix of shopping and exclusive product, artist collaborations, and a place for new music to be discovered under one roof. The pop-up's dazzling red, white, and blue foil facade is unmissable, a nod to Andy Warhol's Silver Factory — the artist's aptly named New York City studio space famously wrapped in tin foil.
Once inside, vintage heads will enjoy rummaging through a dedicated selection of reclaimed Tommy gear hand-picked by Mr. Hilfiger himself from the brand's archives. Another section focuses on recycled denim with pieces made from old, deadstock fabrics recrafted into new styles. Pop in for a free caffeine boost courtesy of Joe Coffee Company, then make your way to the digital room where an Instagram-worthy fiber optic and music installation from Brooklyn artist Derek Watson awaits.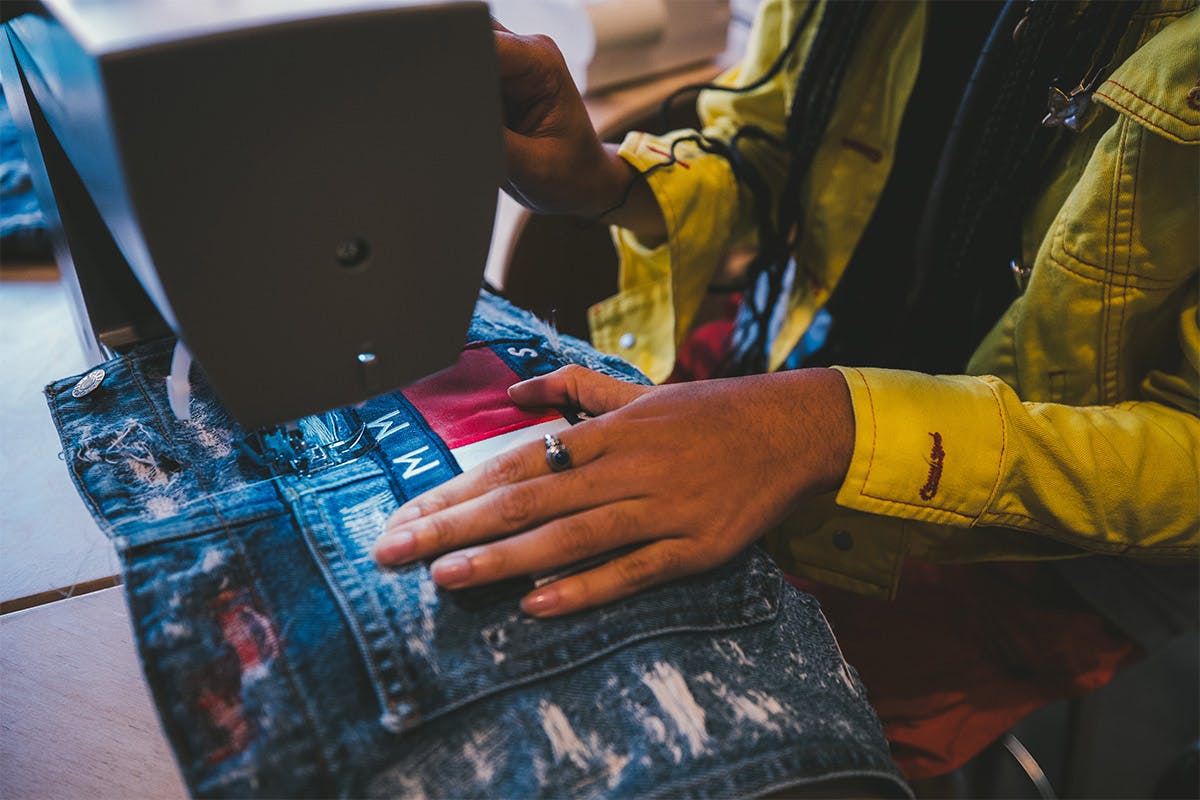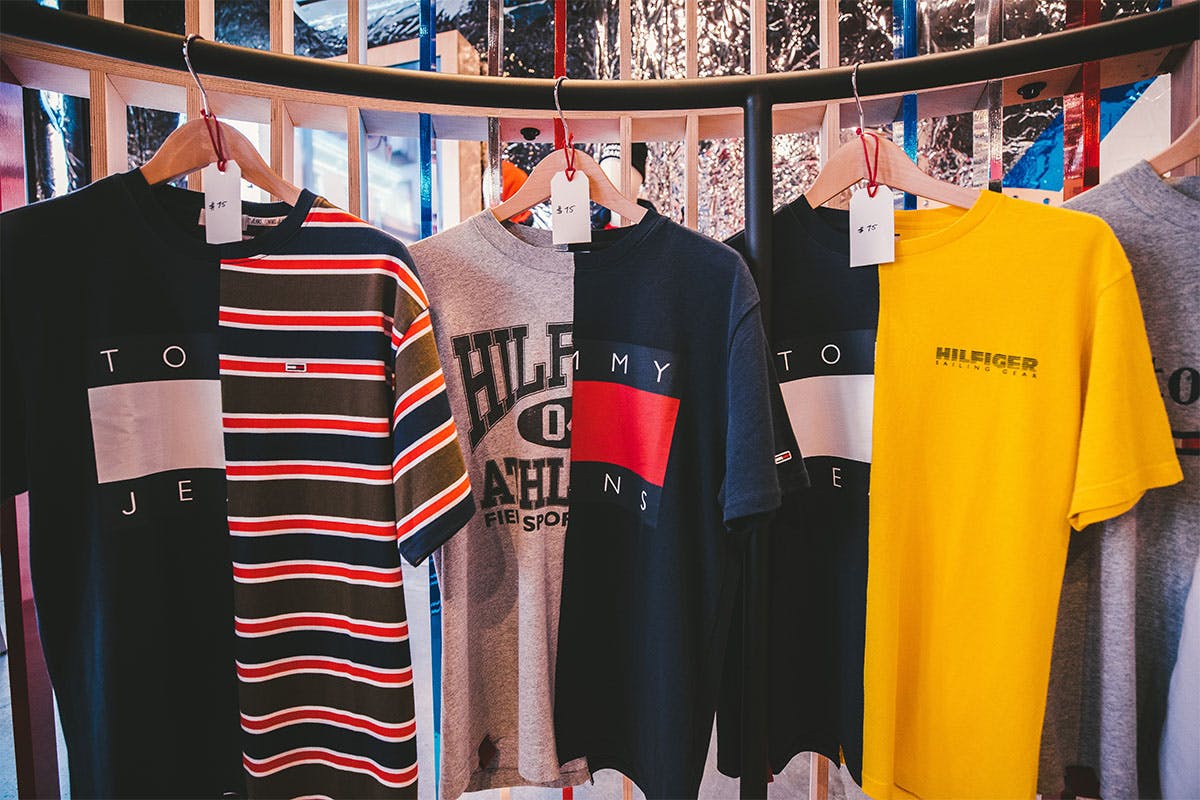 Shoppers can also work with local creatives on custom apparel using both new and vintage pieces to create one-of-a-kind garments. One of the young designers commissioned by Tommy Jeans is New York-based artist Carlton Yaito, whose unique artistry and eccentric denim work gained him a sizable following on social media.
Through the end of October, Yaito will be posted at Tommy Jeans Platform to offer customers his services and help deconstruct their purchases free of charge. "I did this one piece which was a sweatshirt and a T-shirt. I cut them in half and put them together, and made it into an asymmetrical garment," explains Yaito over the phone. "I took all the pieces I cut off and put a bunch of pockets all over the front and back of the shirt. You couldn't tell what was the vintage [pieces] and what was new."
Yaito is stationed at the pop-up Thursday-Saturday from 12 p.m.-5 p.m. until October 31, so make sure you drop in to scoop your own custom gear as sessions are limited.
The Tommy Jeans Platform pop-up shop is located at 150 Grand Street, Brooklyn, NY 11249, and it's open Monday-Saturday from 11 a.m.-7 p.m. and Sundays from 12 p.m.-6 p.m.