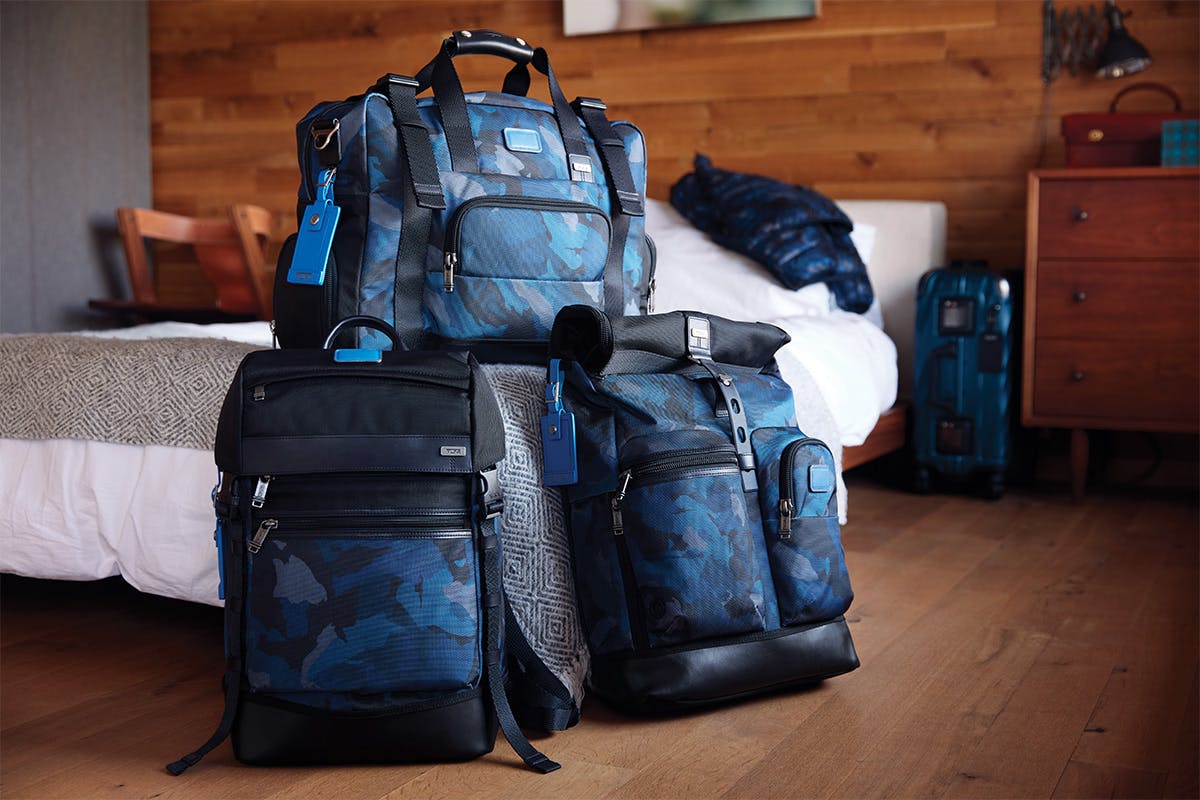 Travel accessory and luggage brand TUMI has been fine-tuning its products for over 40 years. Its Alpha Bravo collection is the result of four-plus-decades spent perfecting its craft and making products to a noticeably different standard.
As one of the brand's best-selling collections, Alpha Bravo represents the pinnacle of the brand's potential with a series of designs and constructions made to stand the test of time. TUMI utilizes virtually abrasion-proof FXT ballistic nylon—originally developed for World War Two flak jackets—across the range making each piece durable, and contemporary in appearance. If that wasn't enough, the label puts every product through 30 unique tests to guarantee they're up to standards including experiments on colorfastness, abrasion resistance, minimum fall, zip strength and the environmental cycle.
TUMI put functionality at the forefront of every design and the Alpha Bravo collection is loaded with features that put the needs of today's urban global citizen first. Padded laptop sleeves, lined waterproof pockets, and strategically placed interior and exterior compartments protect an individual's tech arsenal while keeping it constantly accessible — so you'll never get your notebook soggy or miss a major Instagram moment.
A standout within the Alpha Bravo range, the Luke backpack is one of the collection's more rugged and casual pieces. The soft, unstructured design lends itself to being heavily packed and is ideal for days spent on-the-go or weekend travel. Its main features include padded straps, top zip closure and rolled overlap, numerous interior storage compartments, and zippered access via the back section.
Shop TUMI's Alpha Bravo collection including the Luke backpack now via the link below.