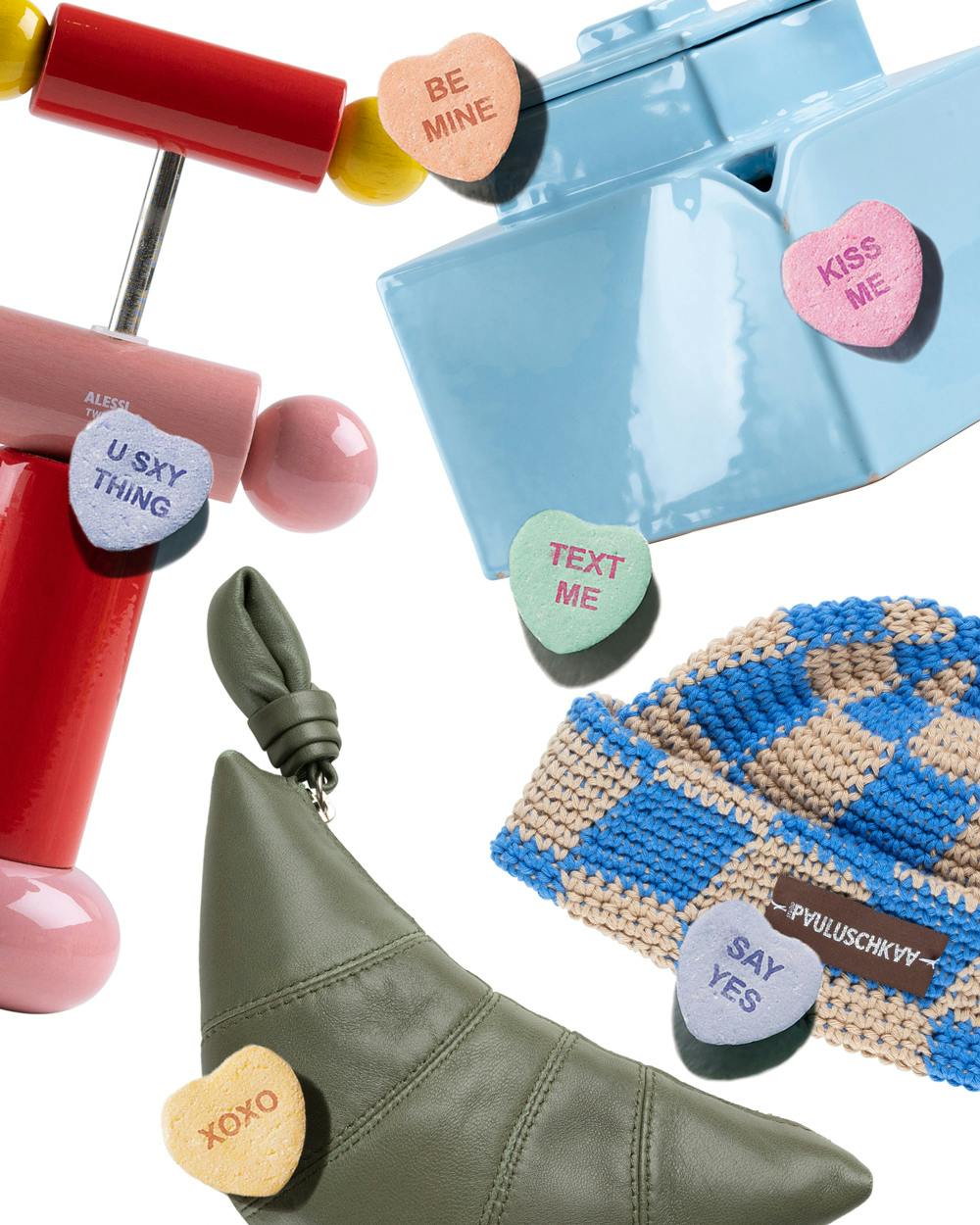 Regardless of the occasion or time of year, everyone loves a gift, especially when there's some thought put into it.
While the classic Valentine's Day gifts like chocolates and flowers won't go amiss, Valentine's Day is also a great opportunity to find a unique gift tailored made for your lover.
Now I'm not suggesting you go and get every person you're considering a limited edition Be@rbrick or a rare gorpcore garment (although these will make nice gifts as well), but rather items that compliment the individual in some way and remind them of your kinship.
With that in mind, our editors have taken the guesswork out of the upcoming festivities to save you some time so you can spend it where it counts. Featuring distinctive pieces by Alessi and Zordan Generazione, these gifts are sure to make that lucky person feel even luckier.
Shop the best unique gift ideas below
ALESSI ES17 Corkscrew
Owning any of Alessi's homeware products is equivalent to owning a piece of art. The Italian company has over one hundred years of manufacturing and design experience, and even collaborated with Virgil on this one-of-a-kind kettle.
GUSTAF WESTMAN OBJECTS Curvy Mini Mirror
There's no need to worry about vanity when gifting a mirror, especially if the person you're thinking could use a self-esteem boost or is already comfortable in their own skin. The cute and curvy mini mirror adds a much-needed playful touch to start your day off on the right track.
Zordan Generazione Teapot Oliver & Emily
Chances are your household or even the person you're gifting doesn't have a teapot similar to this. Zordan Generazione's quirky ceramic pieces add a breath of fresh air to any home and if you're looking to really show off the set of mugs seals the deal.
BODE Wool Travel Chess Set
Rather than linking up with your partner just to scroll through your phone you can spend sometime increasing each others IQ, which chess has been proven to do. BODE's travel set is hand-crafted from wool tweed and instantly elevates any future travel plans.
Malte Van Der Meyden EPS5 Candle
It's time to pass on your typical over-the-counter candles and add a unique touch to your V-day ambiance. Even if they aren't planning to light candles this time around, the sculptural aesthetic of this eco-friendly candle is in a class of its own.
Obida 'Lonely Hearts Club' Print
Aside from gifting functional things that seem like art, the next best thing to do is gift a piece of art itself. Locally made by artisans in Nigeria, you'd be hard-pressed to find anything remotely close to it in your local gallery.
SSU Crochet Arc Tote Bag
What better way to remind someone of their appreciation than a gift they can use whenever they want? SSU's tote bag is large enough to carry your daily goodies and features a hidden zipper closure for a more distinctive look.
Floraïku 'My Love Has The Colour Of The Night' Eau de Parfum
Though scents can be a tricky gift to give, France-based Floraïku makes it easy with this aroma with hints of Haitian vetiver and Indonesian patchouli. Along with its striking packaging, the fragrance also comes with a 10mL vial to stay fresh on the go.
Pauluschkaa Checkered Beanie
Yes, beanies can be unique depending on which brand you're thinking of, but if you're short on ideas Pauluschkaa crocheted goods are the way to go. Crafted from 100% and made locally in Berlin, this beanie is the cold weather gift that keeps on giving.
MAD Paris Customised Pre-Owned Rolex Milgauss
Nothing says I love you more than a custom Rolex Milgauss. Crafted from matte black DLC steel with colorful indexes decorating the face, this gift easily gives you a lifetime of bragging rights.
Idea Generale Tabi Vase
Long before Maison Margiela repurposed the Tabi into their line of signature silhouettes, the tabi was a mainstay amongst Japan's elite and remains popular in the culture to this day. Add a piece of history with this eye-catching vase that elevates your well-deserved flowers to another level.
The Elder Statesman Mini Teddy Bear
Plush animals are a classic way to remind your significant other of just how cozy they make you feel. While there are countless options to choose from, it's rare to come across a patchwork teddy bear that's crafted from 100% cashmere.
Lemaire x Highsnobiety Not In Paris 4 Croissant Coin Purse
Unless the person you're gifting is keen on enjoying the sound of coins rattling in their pocket, they're sure to make use of this elegant purse. The butter-soft leather is smooth to the touch.
Kasia Kucharska BERLIN, BERLIN 3 Mini Bag
Calling this bag unique would be an understatement. Kasia Kucharska's futuristic mini bag is expertly fabricated in Berlin and is the perfect size for your daily accessories.
Highsnobiety x The Elder Statesman Cashmere Scarf Knit Kit
If you searching for a special gift that's sure to get some good use then The Elder Statesman has got you covered. It's knit kit is complete with cashmere yarns and an instruction booklet so you can craft your own one-of-a-kind gift for those you hold dear.
Medicom Toy Be@rbrick Gelato Pique 400%
In essence, every Be@rbrick is rare, but have you ever seen one wearing pajamas? Gelato Pique's cozy collab is ideal for folks that are fans of collectibles and know when to take it easy.
Want to keep browsing? Download the Highsnobiety app for all the hottest products and brands from the Highsnobiety Shop.