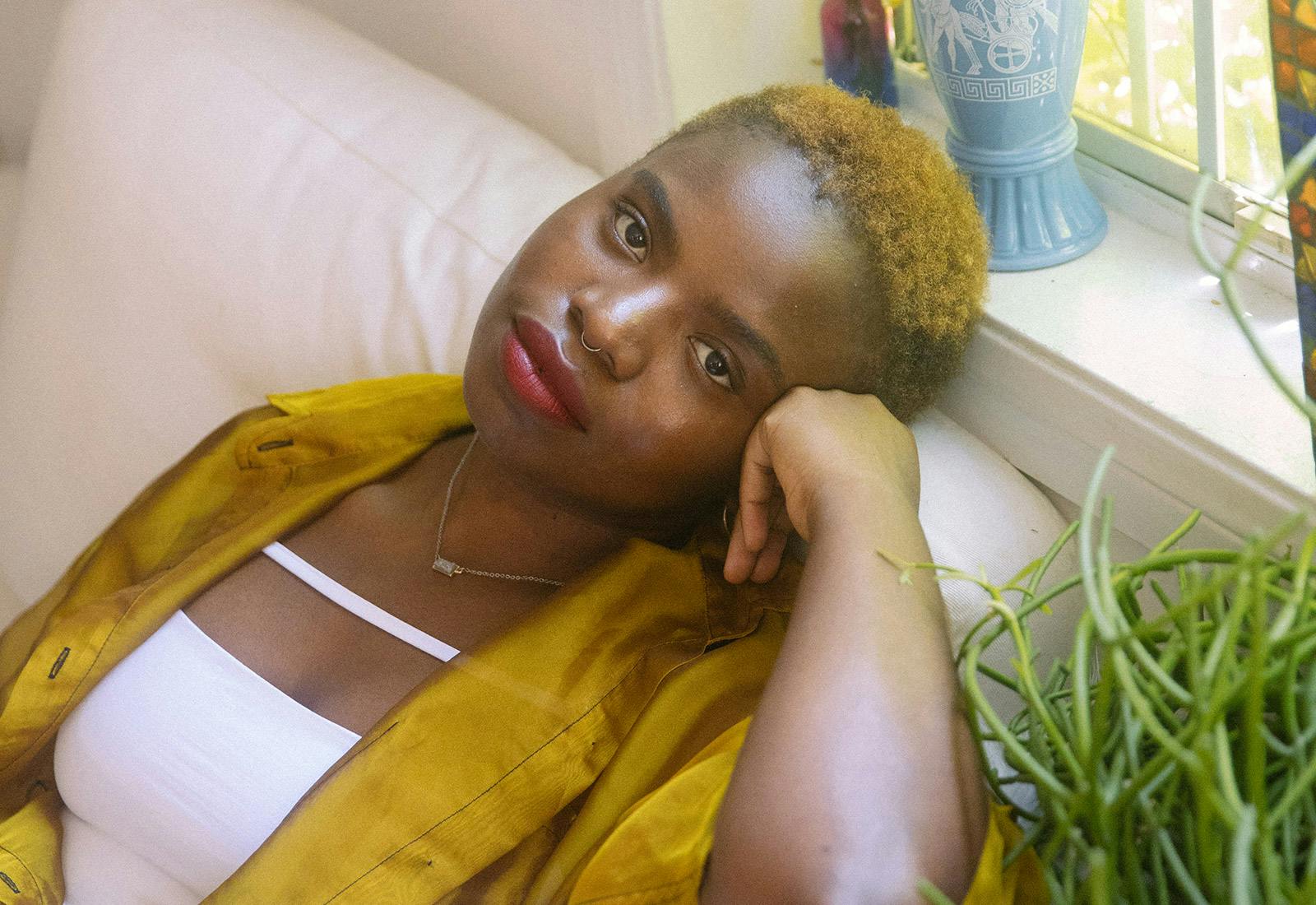 Highsnobiety / Thomas Welch
How I Start My Day is a series revealing the intimate details and wisdom behind the morning rituals of successful characters in youth culture and beyond.
To know Laetitia Tamko is to be seen fully in view as the whole entirety of a person. It should come as no surprise that the progression of her music is in sync with her evolution as a human being. As Vagabon, the multifaceted musician invites listeners to be a part of the intimate space that makes up her dynamic world. It's almost like being welcomed into a special tribe.
Vagabon's 2017 debut album, Infinite Worlds, immediately solidified her place within the indie rock realm. Now, she's reconstructing the standards for pop with a more tender approach on her new self-titled record which is out now via Nonesuch Records. Once again, she's stacked the project with empowering anthems and somber ballads all for the taking.
Ahead of dropping her sophomore album, we spent the day with the native New Yorker at her new apartment in Los Angeles, California. Scroll down to learn more about how she finds solace during the golden morning hours as well as inspiration for her recordings in her bedroom.
How is your morning going so far?
So far so good. I did my morning run, I did my skincare routine, did my morning pages.
What is your skincare routine?
I wash my face with an oil cleanser, exfoliate every other day. Then I apply a combo of plant-derived squalane and a hydrating moisturizer. Finally, I top it off with sunscreen.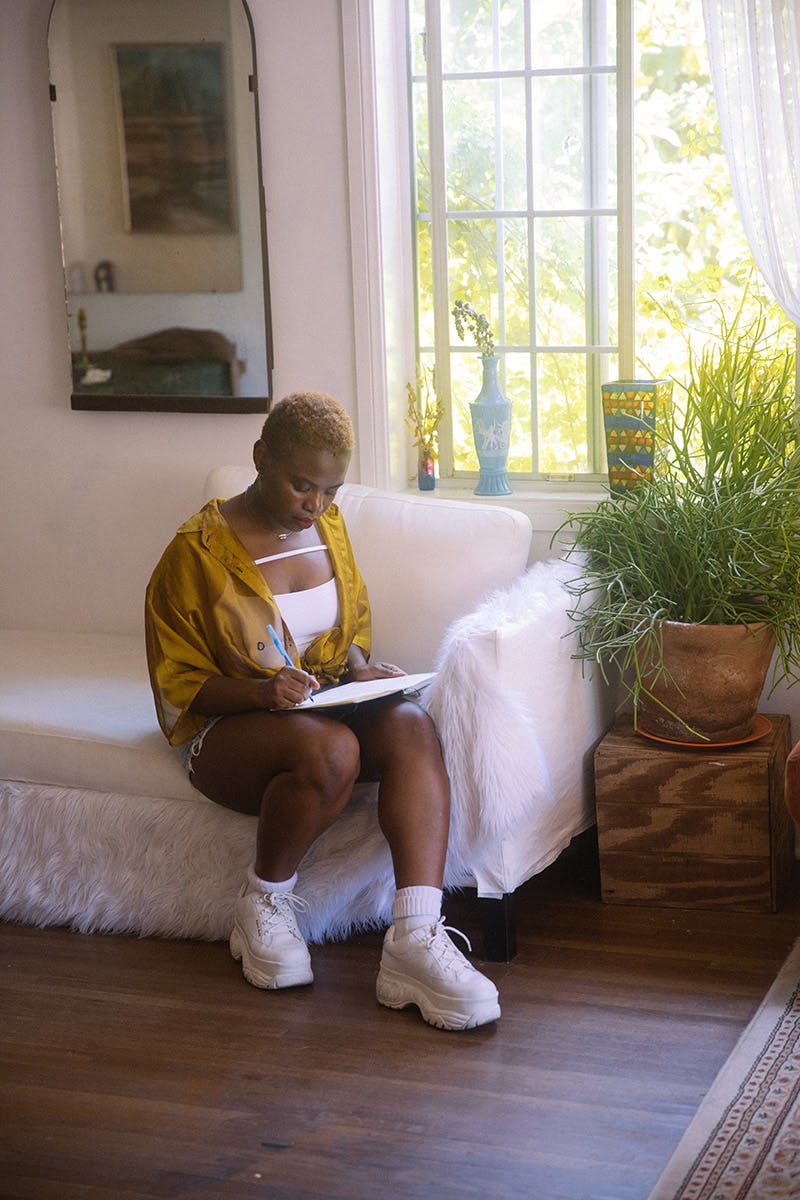 Are you a morning person?
Yes, mornings are important for me. I think a lot and get a lot of my day done during those early hours. I lose steam in the early evening so I tend to love the mornings over night.
What time do you typically wake up and why?
I usually wake up around 6:30am or 7:00am. I do my best thinking in the morning and I really enjoy the quiet and stillness of whatever city I'm in, during those early hours.
What's the first thing you do when you wake up?
Drink water.
What are you usually thinking about as soon as you wake up?
Unfortunately, the tasks I have for that day all come rushing to me first thing.
How do you prepare for the day ahead?
I workout and/or stretch.
Where are you currently based?
New York City.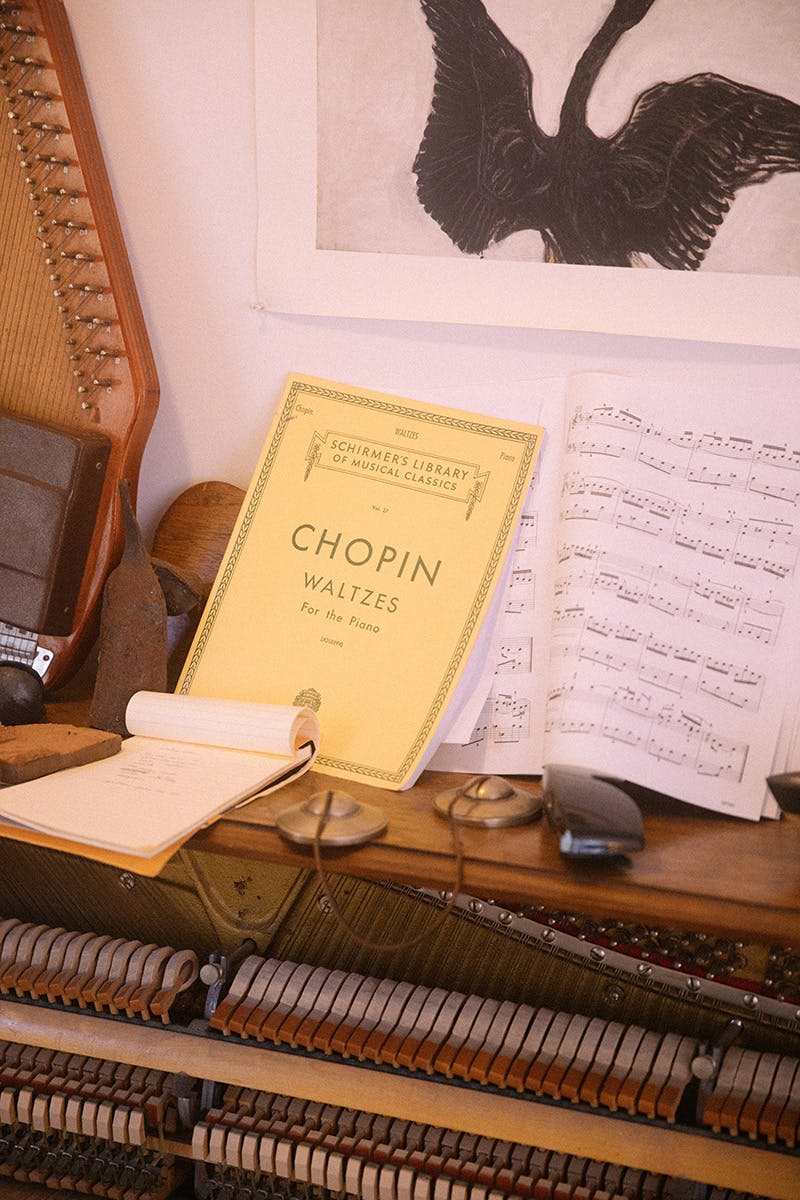 What goes on around you in your space?
Not much of anything goes on in my apartment. My roommate works during the days so I usually have quiet days to myself that will sometimes involve working on new music in my bedroom.
How does your morning routine change when you're traveling?
It's harder to exercise depending on the city I'm in on tour, how long we had to drive, etc., but usually the rest of my morning routine stays in tact.
Why are mornings important to you?
Therapy, exercise, meditation here and there, going off-grid into nature for a couple days.
Next up; here's how Los Angeles musician SASAMI starts her day.