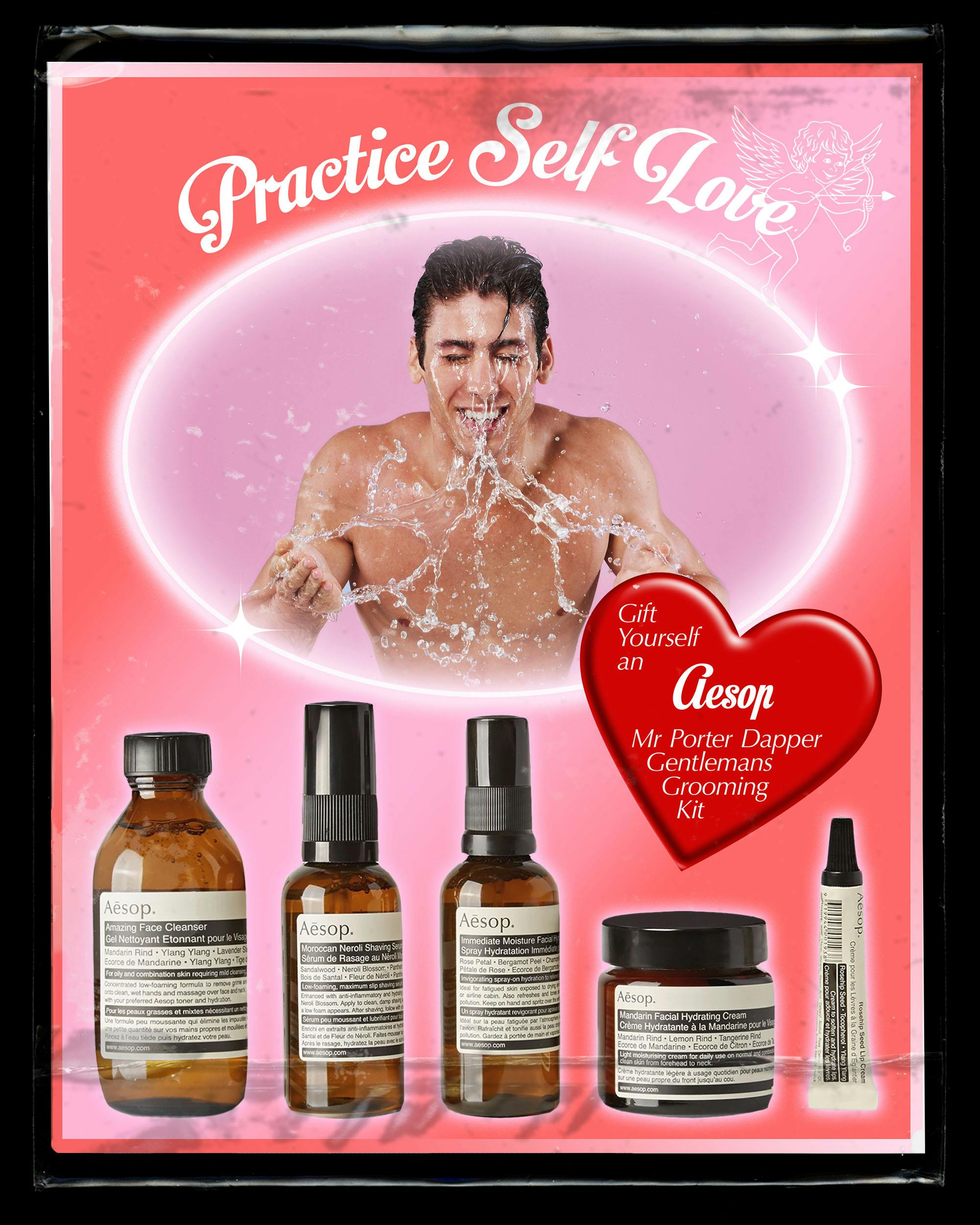 Highsnobiety's Valentine's Day Gift Guides are updated weekly in order to take new products, availability, and quantities into account. Click here to explore the rest of our guides. 
February 14. Depending on your relationship status and/or your attitude towards created-mostly-for-capitalism holidays, this date might leave you googling silent retreats in the hope of getting as far away from loved-up friends, colleagues, and passers-by as possible. And although this is just another day that doesn't make your single self any more of a loser, it's ample excuse for some self-indulgence.
So, whether your idea of self-care is a one-way ride on the relaxation bus, or it means embarking on a journey of self-improvement, we've put together a shopping list for the entirely selfish that covers all bases.
So scroll on, and indulge in our list of the best Valentine's Day gifts for yourself.
PLEASURES Shirt
This shirt is a garment reminder that being alone on Valentine's Day is not the worst thing in the world. Go do something that brings you some pleasure. Smile.
Prada Keyring
This Prada heart-cut-in-half is the accessory that befits us singles on Valentine's Day.
Birkenstock Clog
Let's keep the shoes easy to come on and off just in case a late-night move does happen. You never know on Valentine's Day. If they end up calling you're ready in a flash.
Our Legacy Pants

(Available at 4 Merchants)
(Available at 4 Merchants)
These free-flowing Our Legacy pants would pair great with some slides. Take a late-night stroll and let your legs and toes breathe. It can be very calming to experience such flow while thinking about that special someone that doesn't exist.
No Kissing Book
The name of the book says it all.
Champion Hoodie
This is for the person that truly cannot stand this holiday and has no desire to spot anything remotely heart-shaped. Keep it dark with your hood up.
Acne Studios Blanket
If you are in need of something to cuddle, this Acne throw will for sure hold you down with absolutely no judgment.
Off-White™ Track Prants
Let's keep it cozy. These are an expensive way to stay relaxed as you watch your favorite show and hang around the house, but where else are you spending it.
C.P. Company Beanie Hat
So if things become a bit too much while you're walking past tons of couples and you need a moment to yourself, just pull down your C.P. company beanie and cry in peace.
Our designated Selects section features products that we love and want to share with you. Highsnobiety has affiliate marketing partnerships, which means we may receive a commission from your purchase.