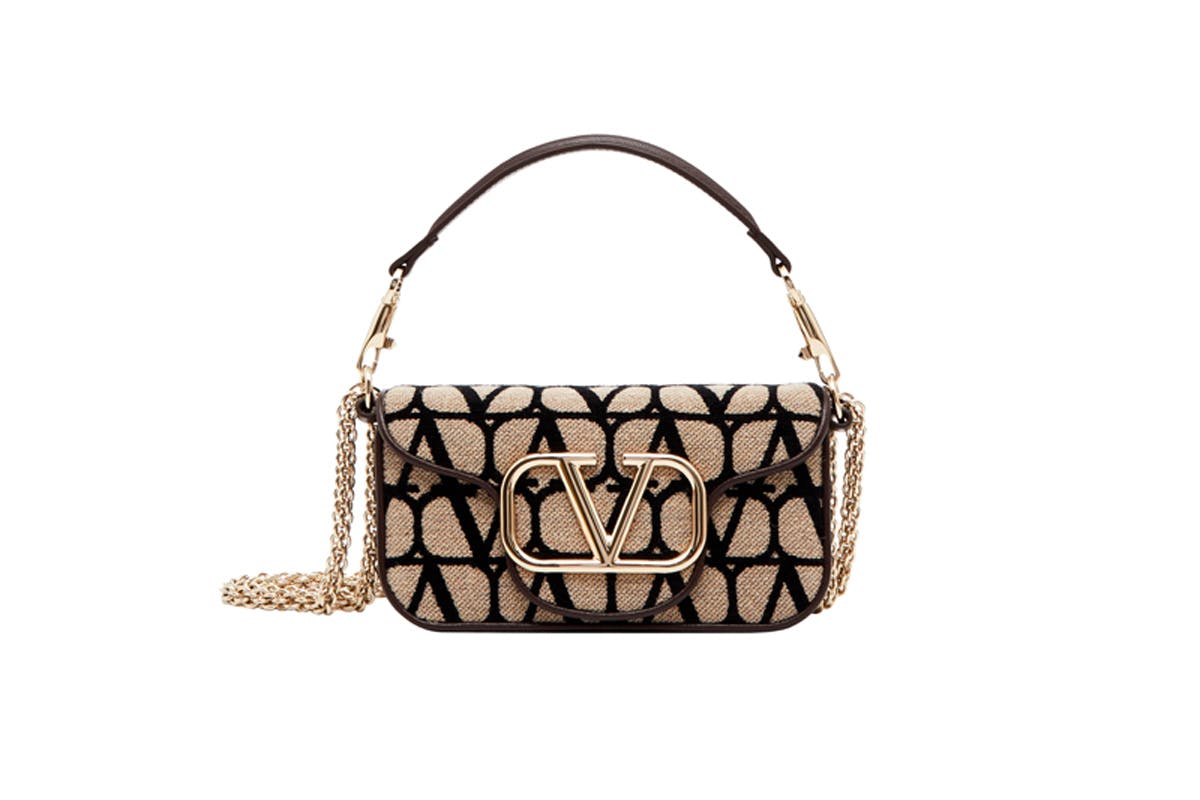 During its October show (yes, the viral falling one), Valentino unveiled its toile print, which saw the maison's iconic VLogo sprawled across a collection of chic silhouettes and the face of its models.
Valentino showed us that lots of Vs are indeed a good thing (and sort of trippy, too). Now, the house's newest release, the Toile Locò bag, proves one more letter-logo can't hurt — especially if its gold.
Like the toile monogram, the Valentino Garavani Locò is also relatively new to the Valentino universe, having debuted during the brand's Resort 2022 presentation followed by an official release at the top of the year.
Crafted with an understated baguette shape and topped with a gilded VLogo, the Locò bag is quite in-tune with fashion's latest obsessions (cough, cough Y2K). The accessory undoubtedly harkens us back to the late 90s and early 2000s when similar silhouettes thrived in street style and on our television screens.
After enjoying sparkly, crystalized, and even floral renditions, the Locò meets the toile print for a new iteration that has Valentino written all over it (literally).
Arriving in black and red, the Toile Locò bag sees Valentino Garavani's shoulder bag dripped out entirely in the woven monogram, complete with the metallic VLogo emblem on the flap.
The latest, which arrives in-store at Valentino on December 10, concludes with a removable strap and chains for hand-held and shoulder wearability — signature details as seen on the OG Locò.
Now, we've seen the Valentino V grace vaccine-passport-worthy hoodies, sneakers, and even the UNDERCOVER apparel in single fashion.
With Toile Locò bag going heavy on the VLogo, creative director Pierpaolo Piccioli is essentially just giving fans what they want: more Valentino.
Shop our favorite products