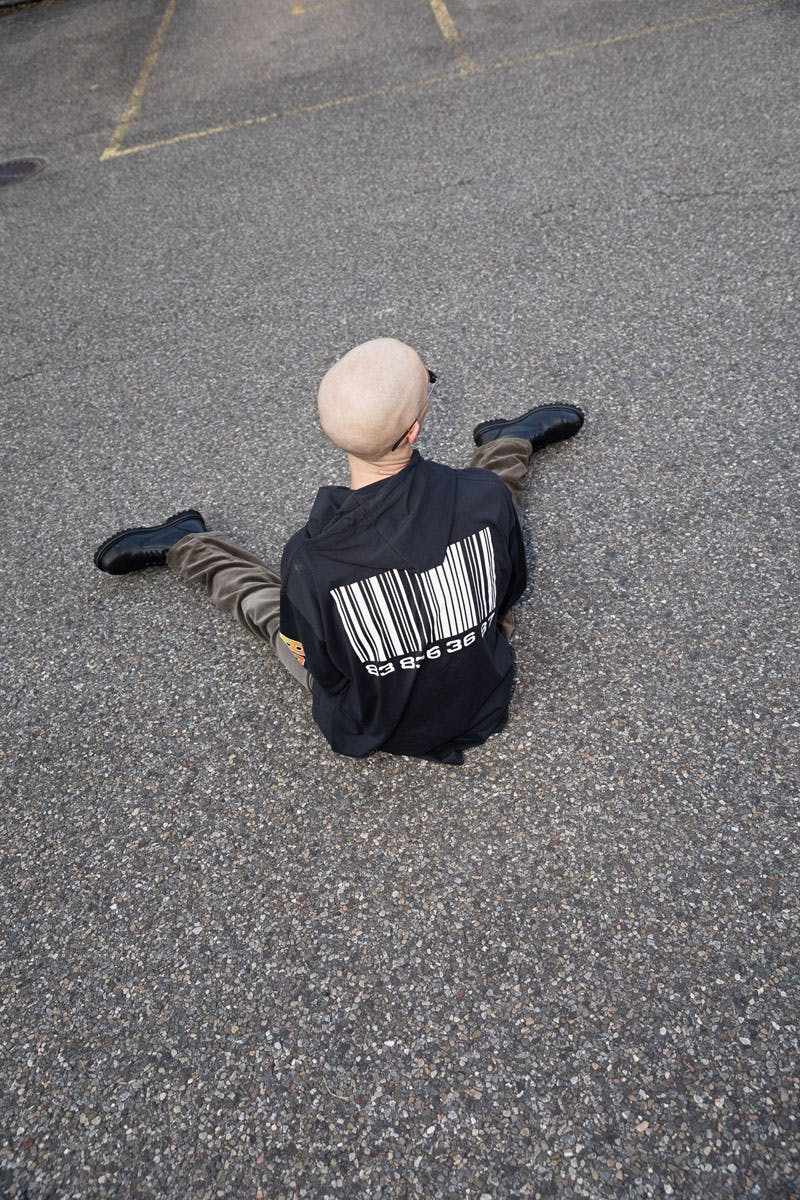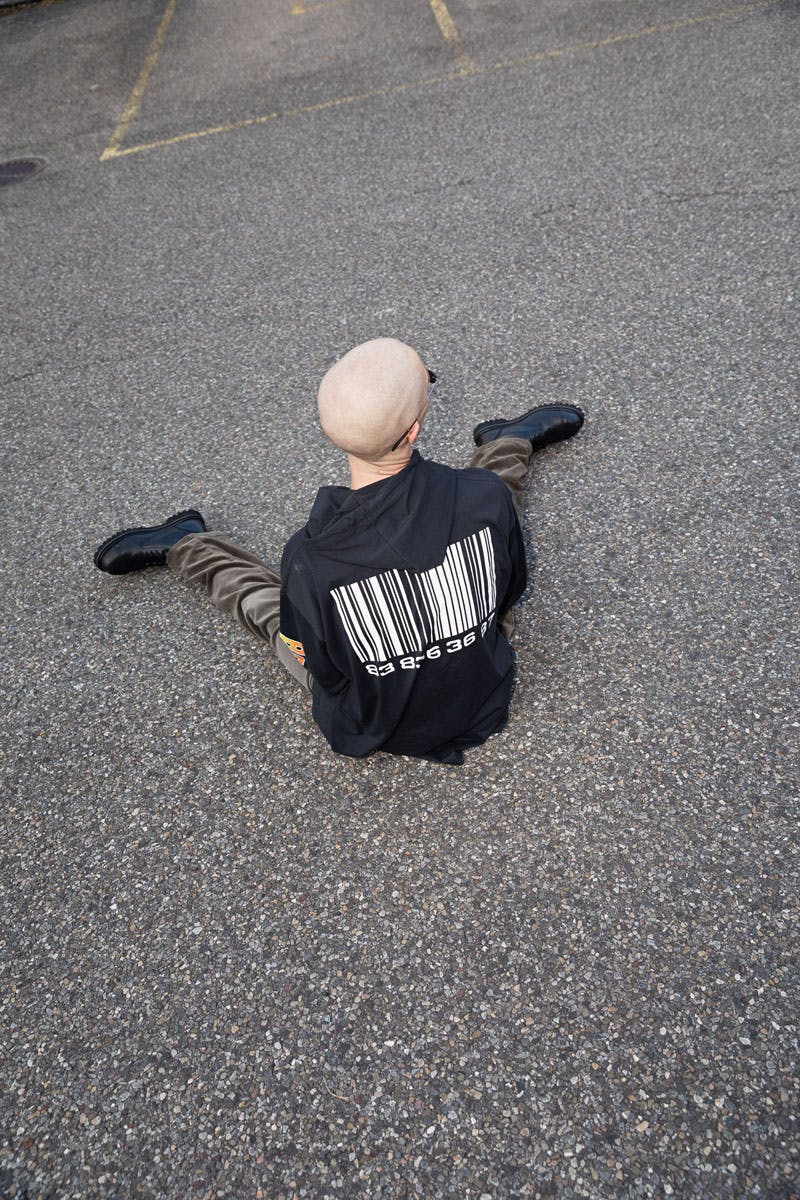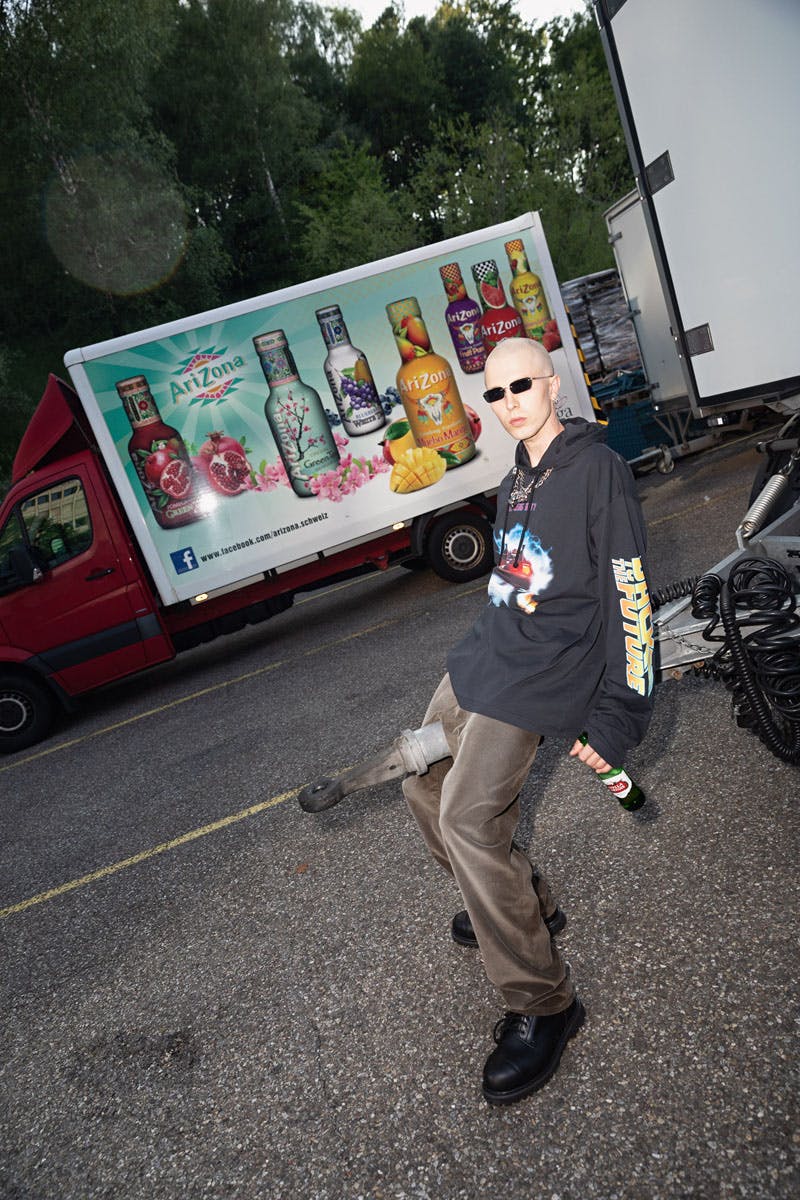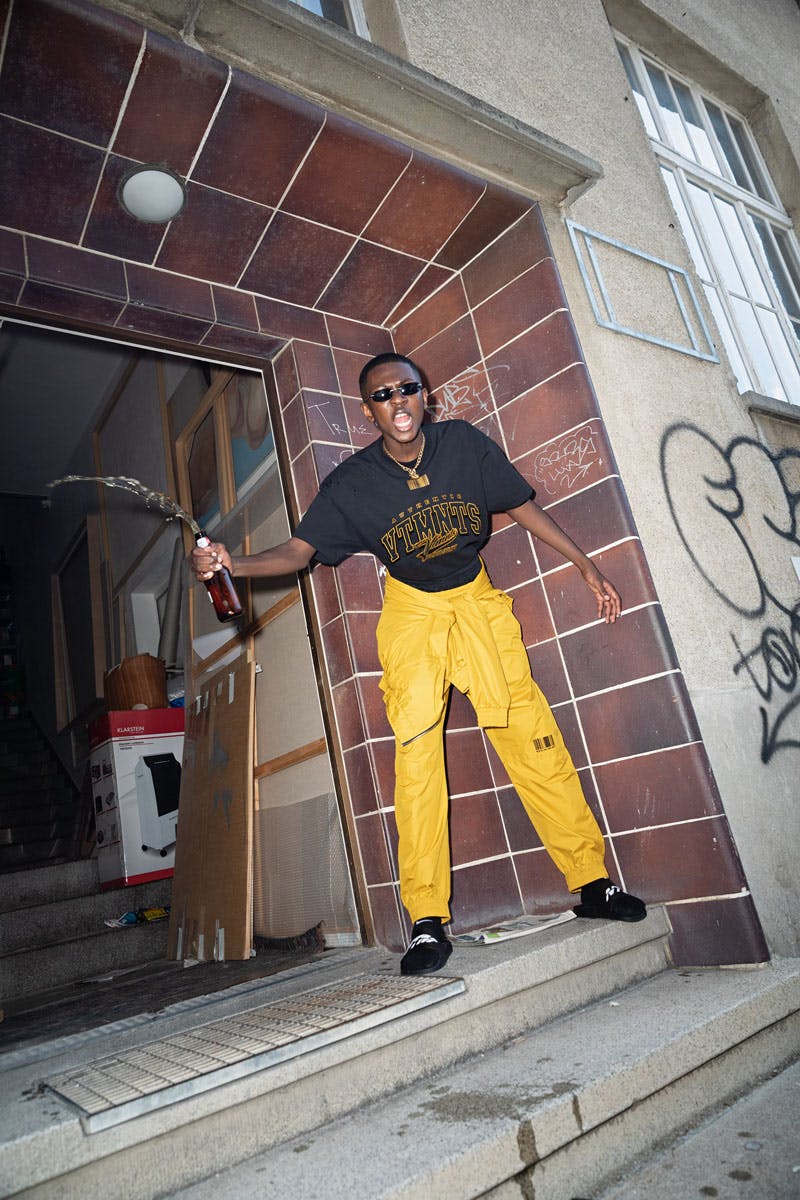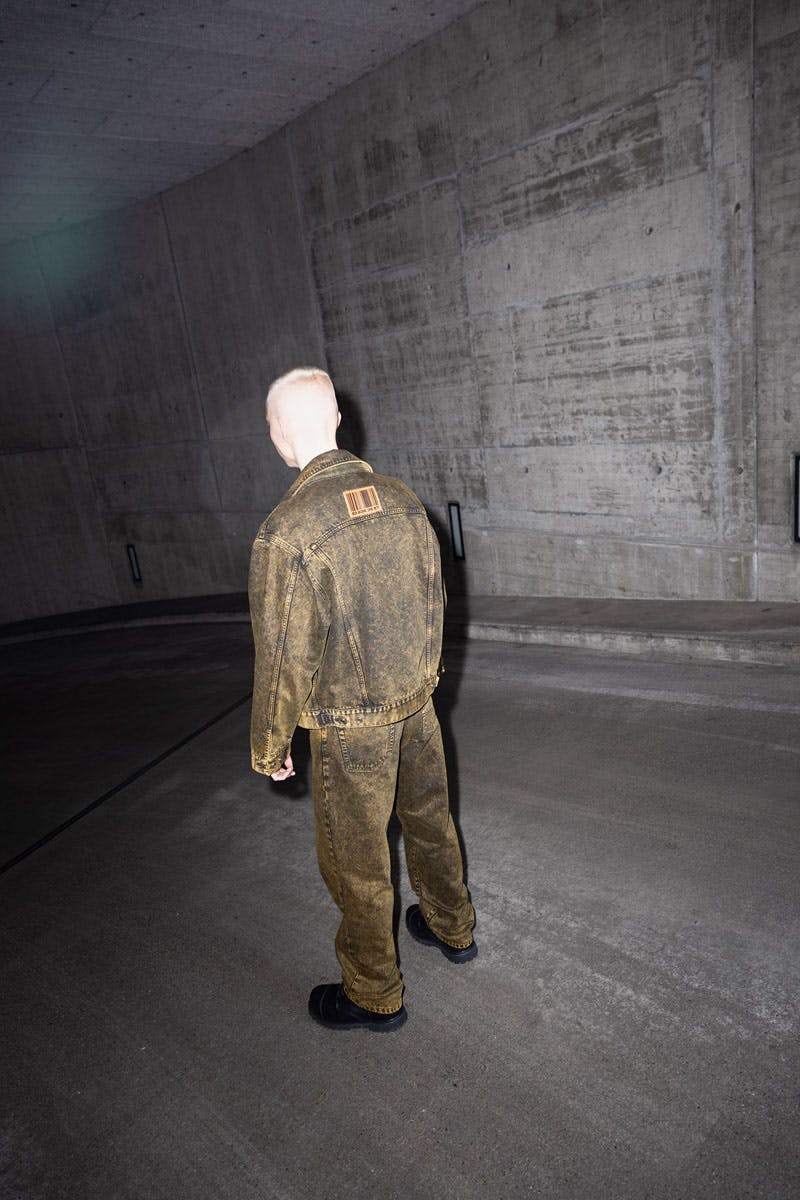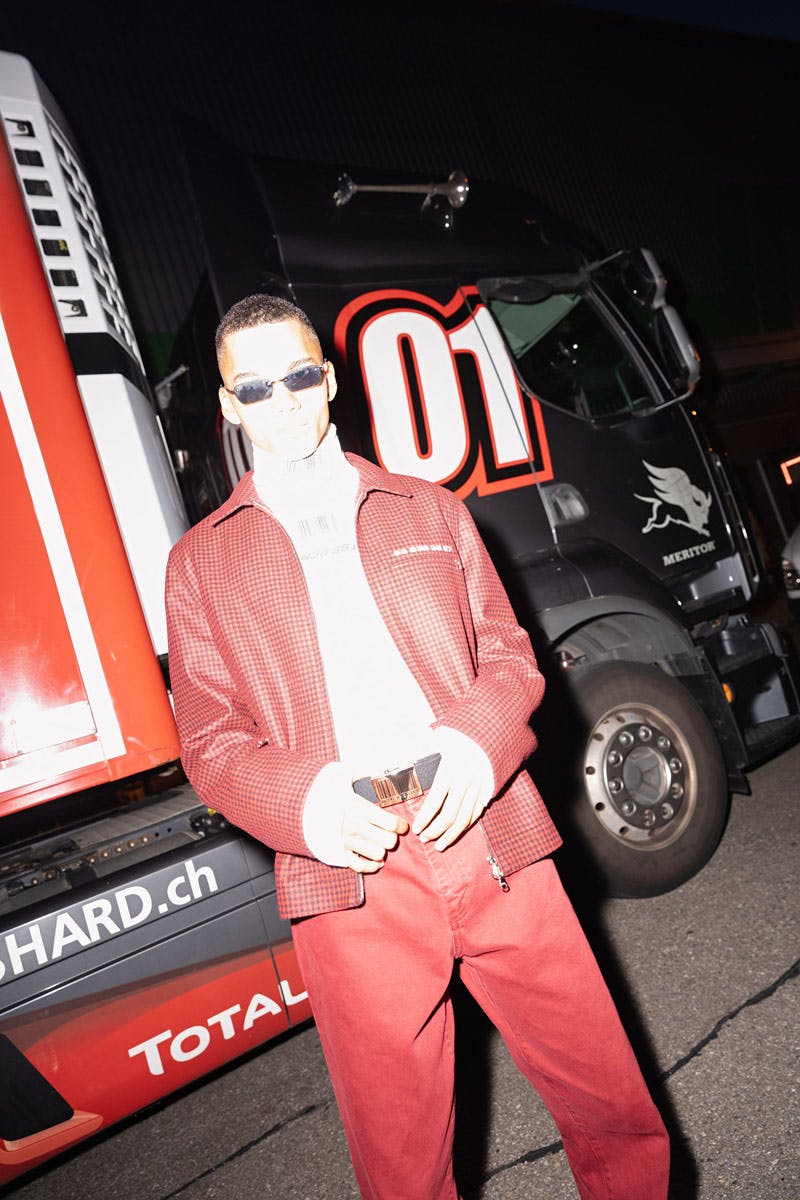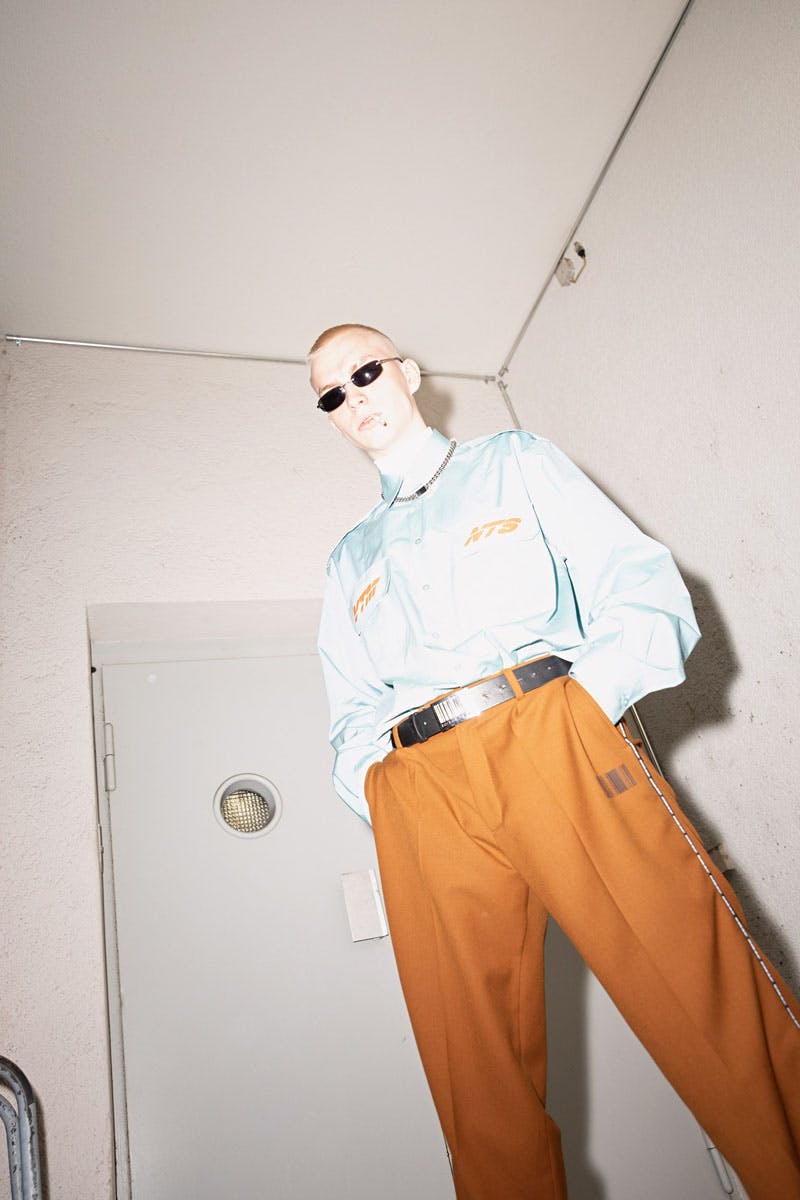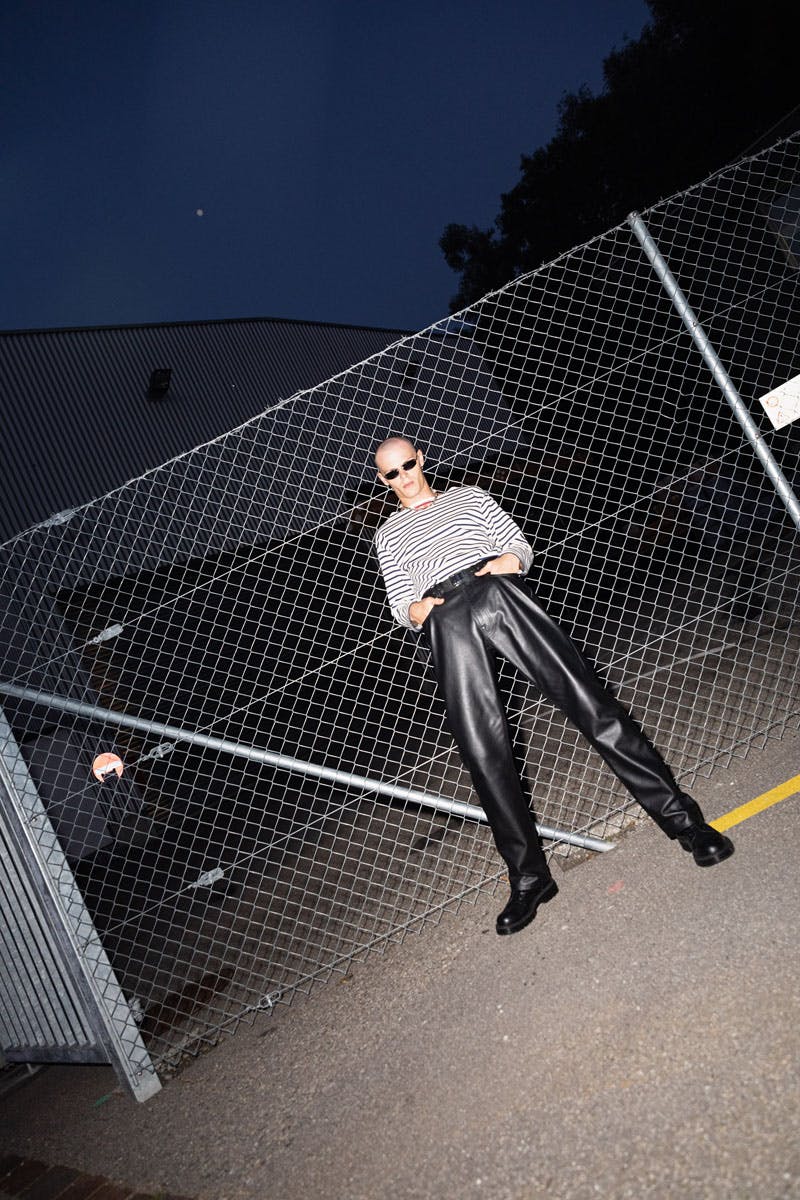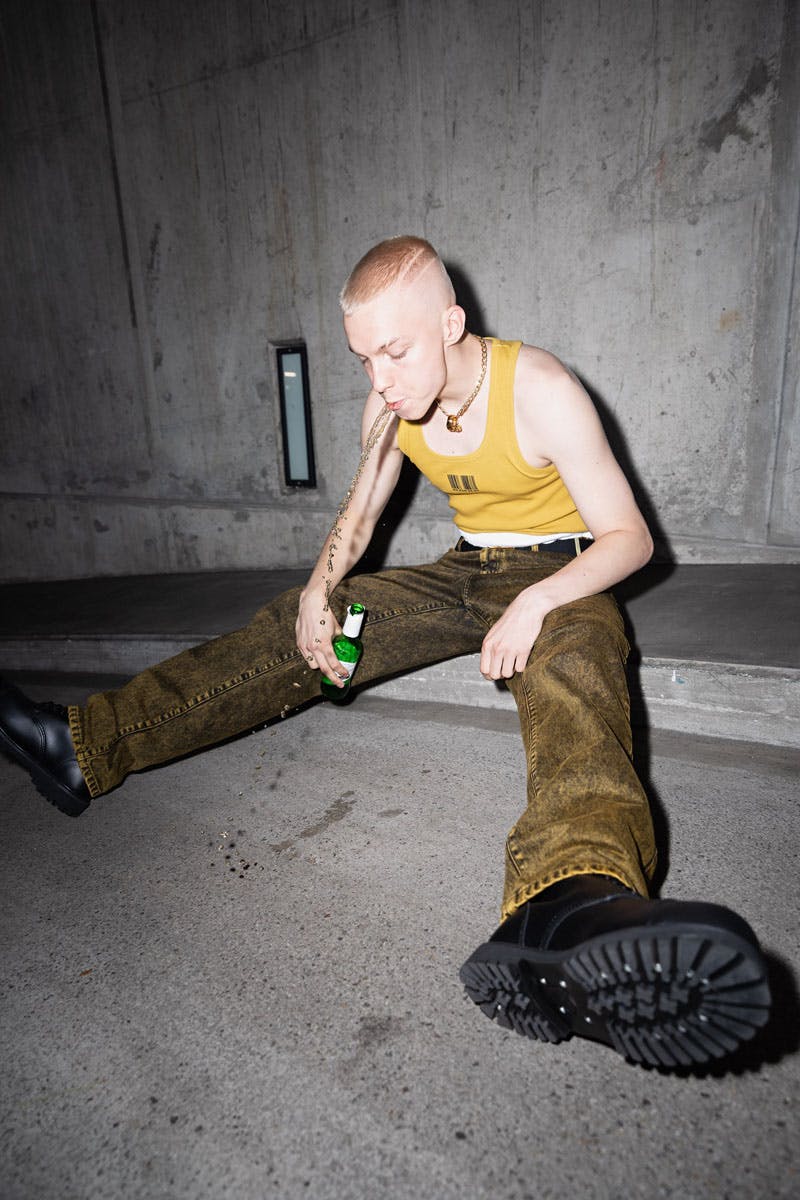 Earlier this year, Vetements revealed that it would be launching a new label dubbed VTMNTS. Now, its new collection is finally here.
Aimed at the younger generation, VTMNTS describes its goal as giving the same "quality feeling that Hermès gives their sophisticated clientele." Basically, the brand is meant to be a premium take on a minimal, modern wardrobe, with clothing made to last. Whether it can compete with the craftsmanship and luxury of Hermès though, remains to be seen.
Designed with a unisex approach, the brand's aesthetic comes from traditional menswear. "Buying good quality, well-made garments that could last for years is the most conscious step towards sustainability," the brand explains. Logos have been replaced with a barcode for that if-you-know-you-know feeling, and VTMNTS is emphasizing that good quality means you buy less.
When glancing at the collection, however, it feels like another Vetements lookbook. There's nothing minimal about the collection, as bright colors and graphic prints are used throughout. It's just Vetements but with a barcode instead of a normal logo.
I've always been a huge fan of Vetements. I own some of the most iconic pieces from its early days, including the "May the bridges burn" hoodie as well as the Titanic hoodie, and have continued to purchase plenty of pieces – tailored suits, good quality denim, printed dresses, and so on.
Vetements is so much more than just printed tees and hoodies (which are of course core to the brand's DNA) and the launch of VTMNTS could have been a fantastic opportunity to really showcase the breadth of fashion behind the brand. Unfortunately, it just ended up being more tees, hoodies, and branded tops. I was hoping for cool blazers, crisp shirts, oversized trousers, and everyday pieces crafted through the eye of VTMNTS.
I'm curious to see how the brand evolves, though. Sometimes it takes a little bit of time to find your footing, and based on the first lookbook, there are some great timeless pieces – black leather trousers and dyed denim – which makes me hopeful that there's more to come.
VTMNTS' first pieces will be available at retailers including Browns, SSENSE, and more, starting in December.