Brooklyn's drill scene is growing. Videos for songs like Dah Dah's "Gang Gang Gang" are racking up millions of YouTube views, while 22Gz's "Why" popped up unexpectedly in Supreme's recent offering "BLESSED." And, if you've been following Brooklyn drill closely, you've probably noticed a certain store appearing repeatedly in numerous videos over the past few months. Starting with Scrappy Doo's "Silky," which dropped last June, Vinnies Styles on Flatbush Avenue has become a visual signifier for some of Brooklyn's most intriguing young rappers.
In addition to "Silky," which shows Scrappy and his LBE crew dancing, L-bopping, and hamming it up in front of the store's marquee, Sheff G and Taze featured Vinnies prominently in their "Zoo" video. That clip's racked up almost a million views in under two months, which is interesting, but makes a certain sense. Like drill itself – underground music that thrives on YouTube – Vinnies operates outside of the mainstream streetwear scene, instead focusing on the hyper-local trends that rule Brooklyn's backstreets. To understand exactly what makes Vinnies irresistible to hungry young BK rappers, we recently checked in with one of its founders, Jacob Parris, as well as Sunset Park's Scrappy Doo, the first driller to decide Vinnies needed to appear in a music video.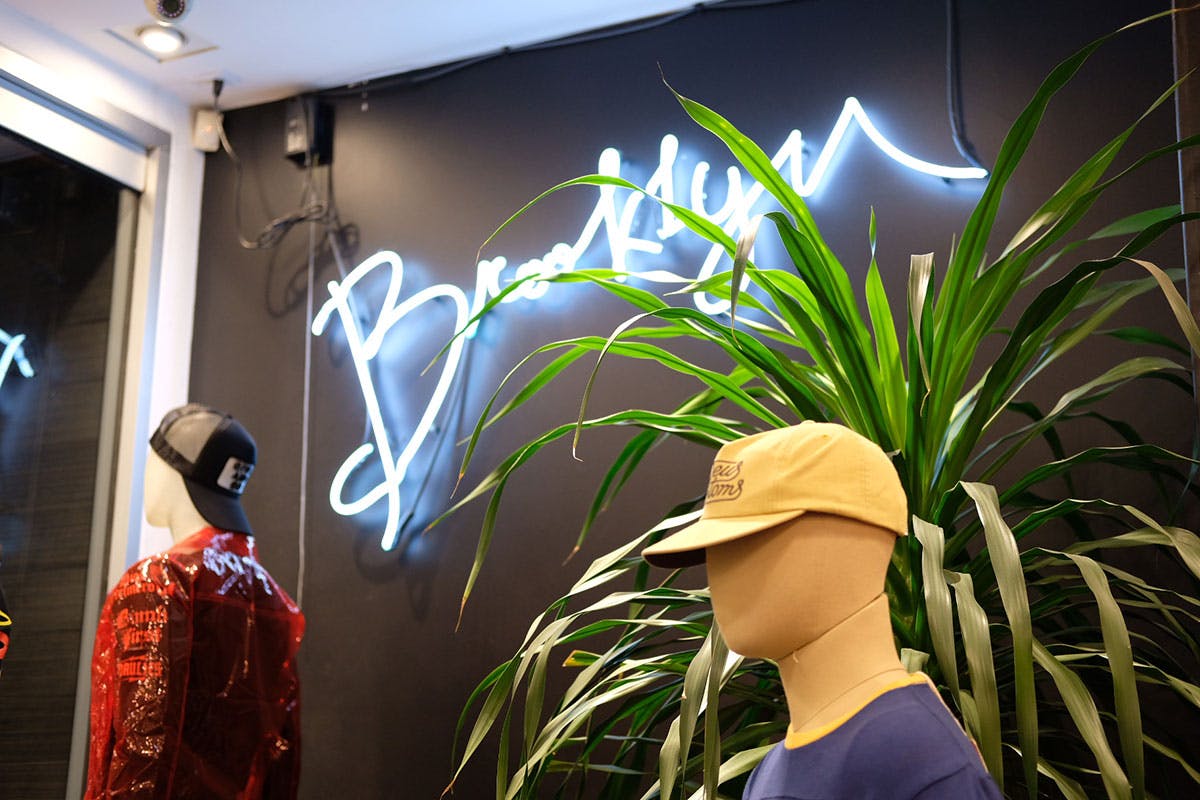 Despite its newfound drill love, Vinnies is an OG of Brooklyn retail. In 2002, the Parris brothers – Jacob, Desta, and Paul – opened Vinnies, deciding to put what they'd learned from their Panamanian grandfather's Crown Heights tailor shop to good use. Their store would stock what they wanted to wear and only what they thought was cool. As Paul told us, "we just applied what we learned from our grandfather's shop and our natural street hustle."
From there, Vinnies made its name by doing its own thing, creating its "Brooklyn" script tee in 2004, partly as an answer to the popularity of plain white T-shirts in hip-hop at the time. "Our style was different," Paul Desta explains. "We didn't want to just sell the consumer another boring, oversized white tee... so we wrote out the Brooklyn script and made our own Brooklyn tee which gave people from the borough an identity." That shirt took off, blowing up in New York City and Japan. It remains a staple in both places and is one of Vinnies top sellers today, even among young drill rappers. As Scrappy Doo opined, "Everybody wore Vinnies. Anything that says 'Brooklyn,' Brooklyn niggas will wear."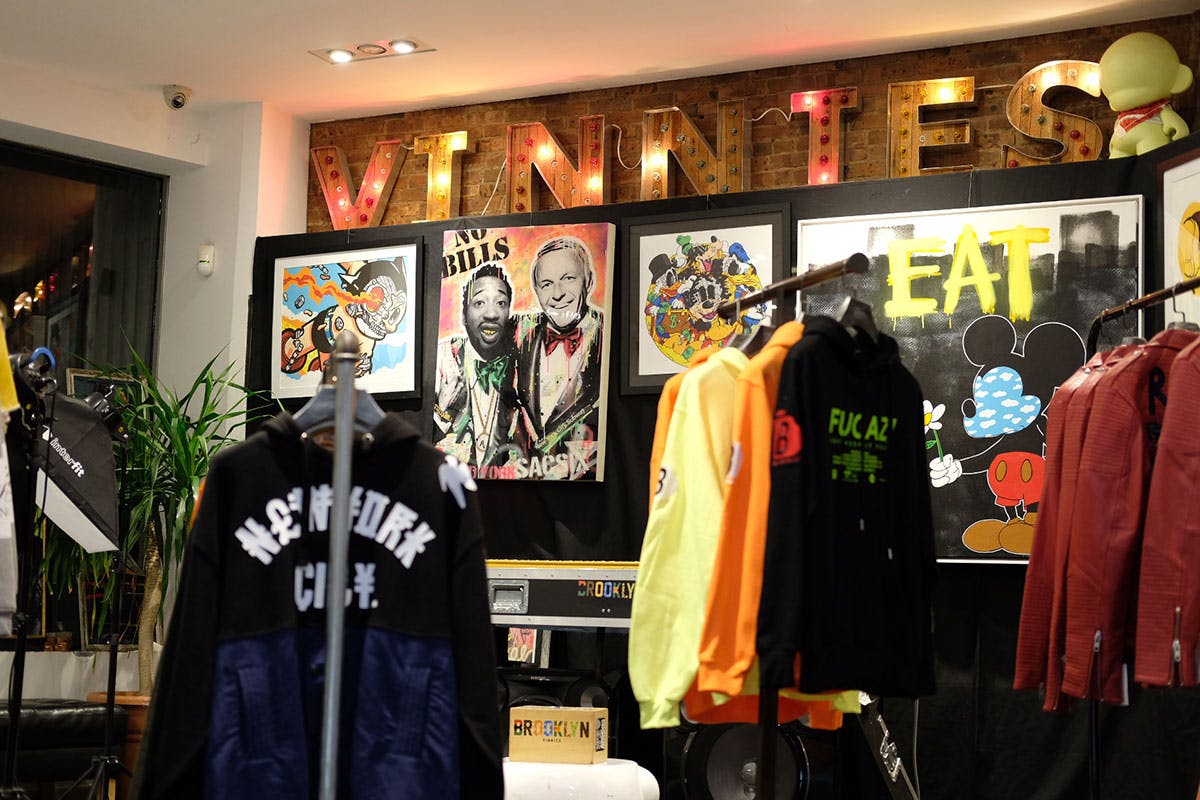 But Vinnies has much more to offer than its classic "Brooklyn" tees. Its BWVS line is especially popular with drillers, appearing on Sheff G throughout the "Zoo" video. BWVS– which Paul Desta told us, "is a brand created through a friendship between the talented Brian Wood and Vinnies Styles" – appeals to drill's love of graphics and soccer jerseys, offering up colorful kits and hoodies emblazoned with "NO DEAL" and "Top of the Food Chain," messages that ambitious rappers and corner dudes gravitate to.
It's unique gear and bold messages like that that truly set Vinnies Styles apart from its competitors. Nothing proves this point better than that store's popularity with drillers compared to its neighbor, Kith Brooklyn, which is only a couple doors down the block on Flatbush Avenue. Though Kith is beloved by New Yorkers and streetwear heads worldwide, it appears to barely have registered among Brooklyn's drill rappers. When we asked Scrappy Doo for his thoughts on Kith and its proximity to Vinnies Styles, he explained that he'd, "never been there, honestly. Never even heard of it."
As surprising as that might be to Highsnobiety readers, it certainly speaks to the special way that Vinnies still relates to Brooklyn. "We are still deeply rooted in the culture of New York fashion," Jacob Parris told us. "We've dressed and collaborated with entertainers and street bosses that these young artist look up to, so it's second nature for them to pass through Vinnies." That connection is intentional, of course, with Jacob Parris emphasizing the effort he and his brothers put into knowing what's hot in the streets, while also appreciating their young team and floor staff, who "keep the shop flowing and always keeps us up to date to what's going on."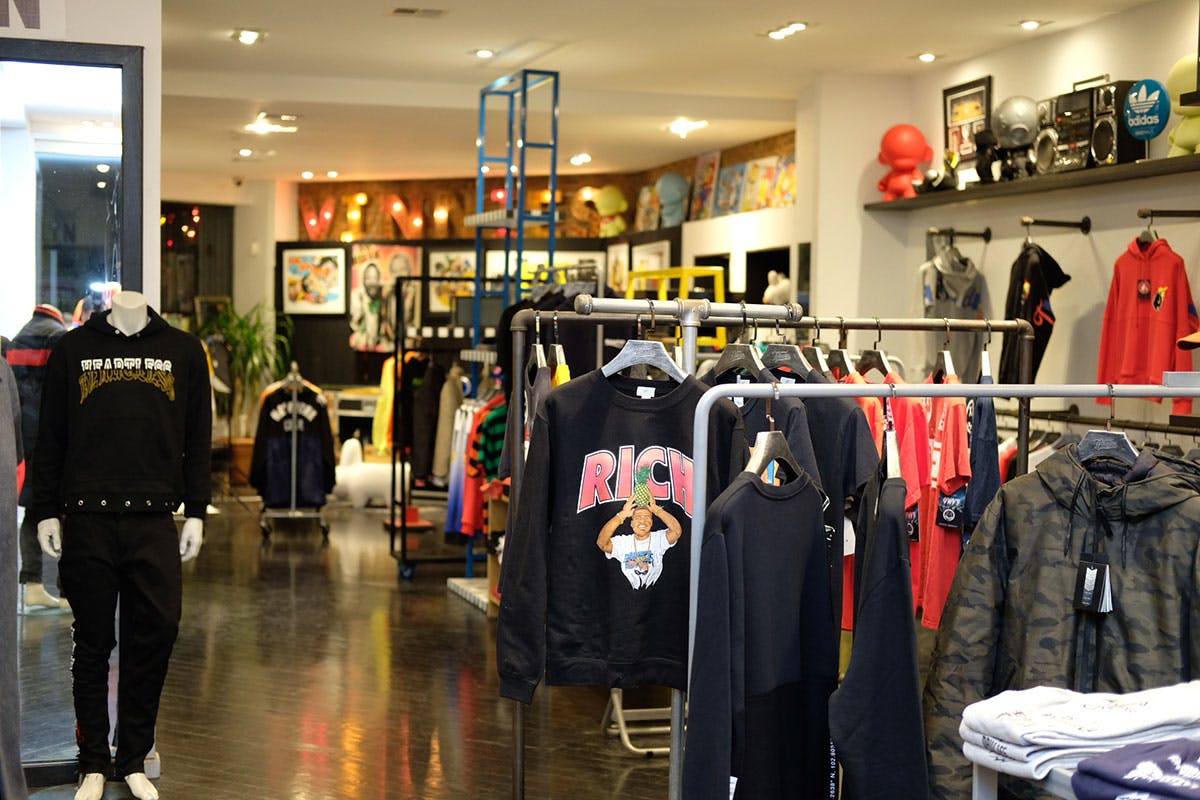 Ultimately, it's that enduring hustle and love for Brooklyn locals that makes Vinnies Styles a perfect emblem for the borough's streetsmart work ethic, which drillers share. And recently, that dedication to hyperlocal authenticity has actually helped Vinnies expand their current influence far outside of neighborhood drill artists. Not only is Sheff G's "Zoo" collaborator Taze from the UK, where his video is now exposing that scene to Vinnies, the store has also recently dressed truly global superstars, such as Desiigner.
"These artist follow what the streets are wearing because they're from those same streets," Parris concluded. "When it comes to trying to find something exclusive or not sold in a bunch of other stores, you have to come check out Vinnies." In a world where hype seems to sell more and more, you can't fake that kind of thing. And that's exactly what makes Vinnies Styles the king of Brooklyn drill.
For more like this, read how Beastie Boys brought skate culture to the masses right here.