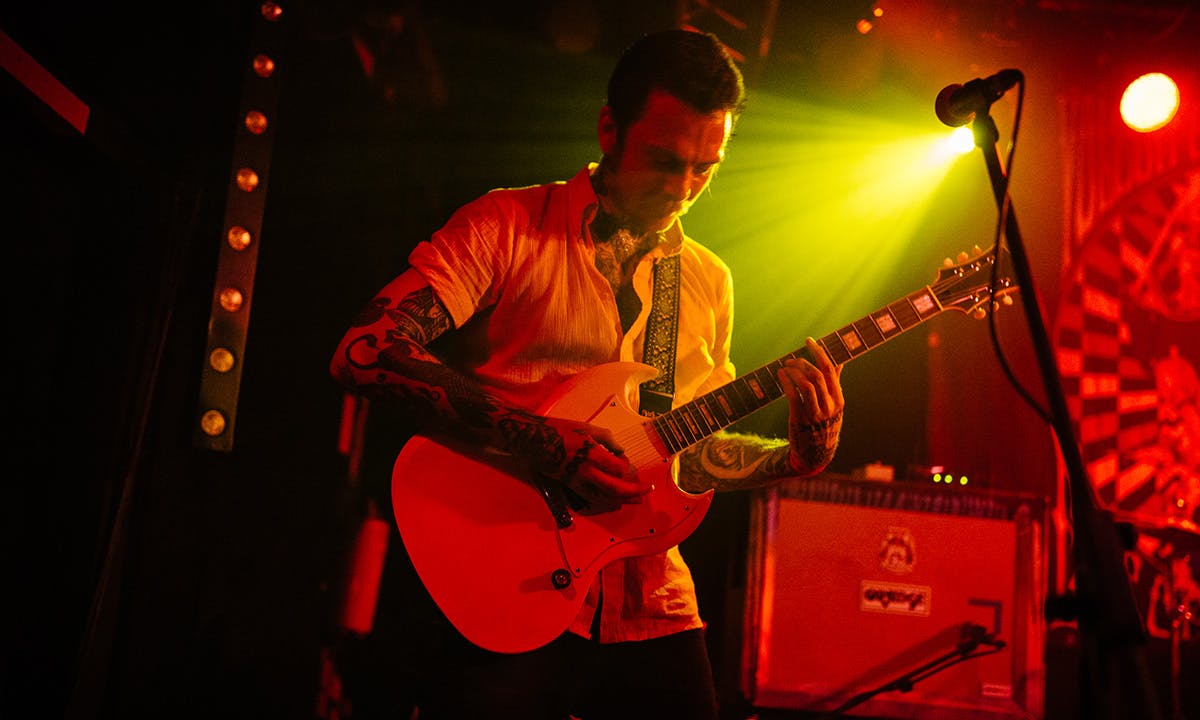 Shredding skateboarders, screaming singers, and sweaty mosher were on the menu at Cassiopeia when Volcom dropped into the Berlin nightclub their roving European Garden Experience tour. The event, an international take on the brand's Volcom Garden in Austin, Texas, settled into the German capital after a first stop in Breda, Netherlands.
Hanging a hard left from the rock climbing wall towering next to the entrance, the skatewear brand transformed the club into a party worthy of the packed roster of musicians, artists, and skate crews that had assembled. Outside of the venue, booths hawked their wares to the crowd — offering up apparel, a selection of vinyl, and the sight of skaters trying out their tricks on ramps as a crowd cheered them on. Up the metal steps and inside Cassiopeia, an art gallery established the brand's "True To This" mentality with a selection of local and international artists, including Freak City, Sinpiggyhead, and Belgium's Elzo Durt, whose acid trip-worthy art inspired the posters for the Garden Experience.
Among the standouts was Mike Giant, who'd already hit the brand's radar in July as their latest collaborator for the "Featured Artist Series." The colorblind artist's black-and-white designs were splashed on tees and hoodies outside and brought some flair to the gallery space. For the artist, the pairing with Volcom was a perfect fit given his background in everything from tattooing and graffiti to skateboard design and printmaking.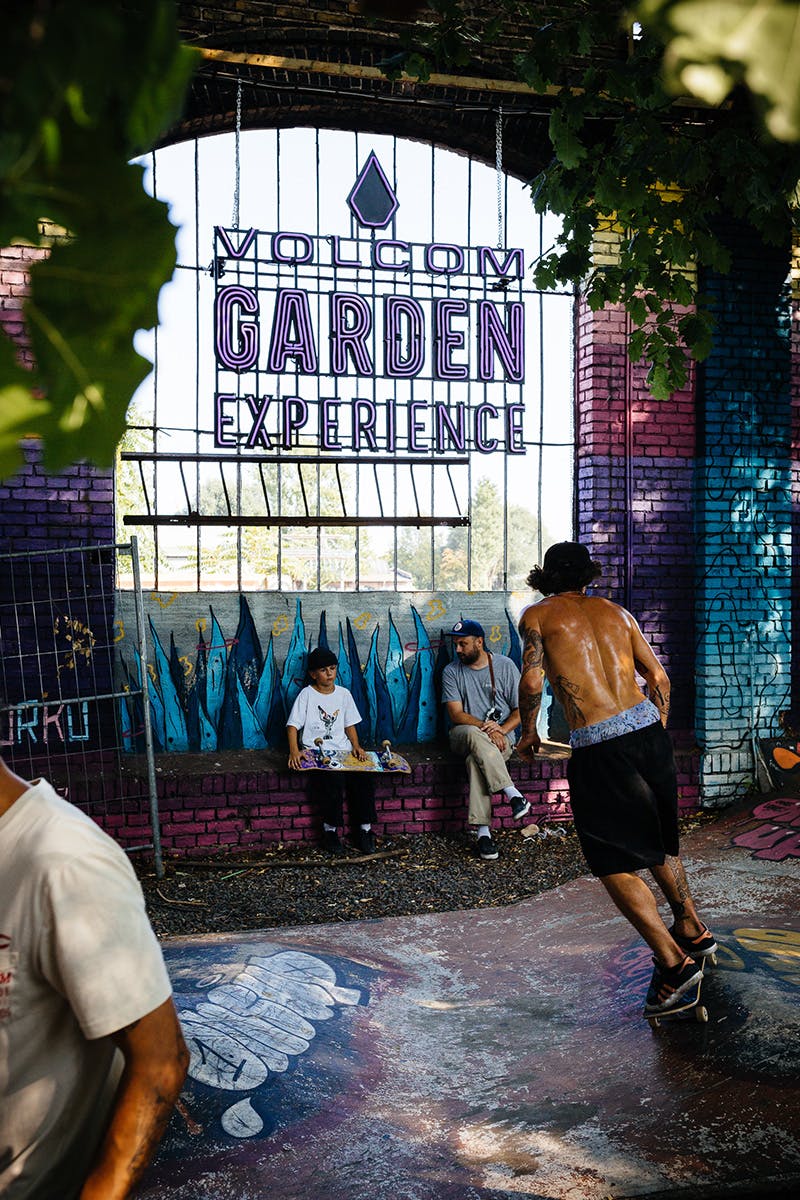 Beyond all the art and sloshing beer cups, the real show was happening downstairs as the crowd packed in for a night of music that, at one point, turned into a mosh pit courtesy of punk band Pizza Knife; cutting through the usual techno beats that Berlin is famous for. Balancing out the aggressive energy of the Utrecht, Netherlands garage punk band, a mix of sounds flowed throughout the night: headliners The Froth offered up experimental California sounds, Berliners Slander Tongue brought rock, Catch As Catch Can infused some German Siberian vibes into the mix, and Saba Lou — the daughter of psychedelic legend King Khan — turned back the clock with 70s funk. Somehow, throughout the tapestry of genres, the music showcase got the crowd moving well past the final set as the party moved upstairs to the gallery for a final DJ set to close out the night.
After a Saturday night in Berlin packing the crowd into a dark dance floor and pumping the sounds of punk, funk, and psych-rock into the room, the party has packed up as it heads to Bordeaux, France for the final stop on the Volcom Garden Experience in October. For all the sights from the Berlin showcase, slide through the snaps below and to explore all the artists and musicians, hit the link.