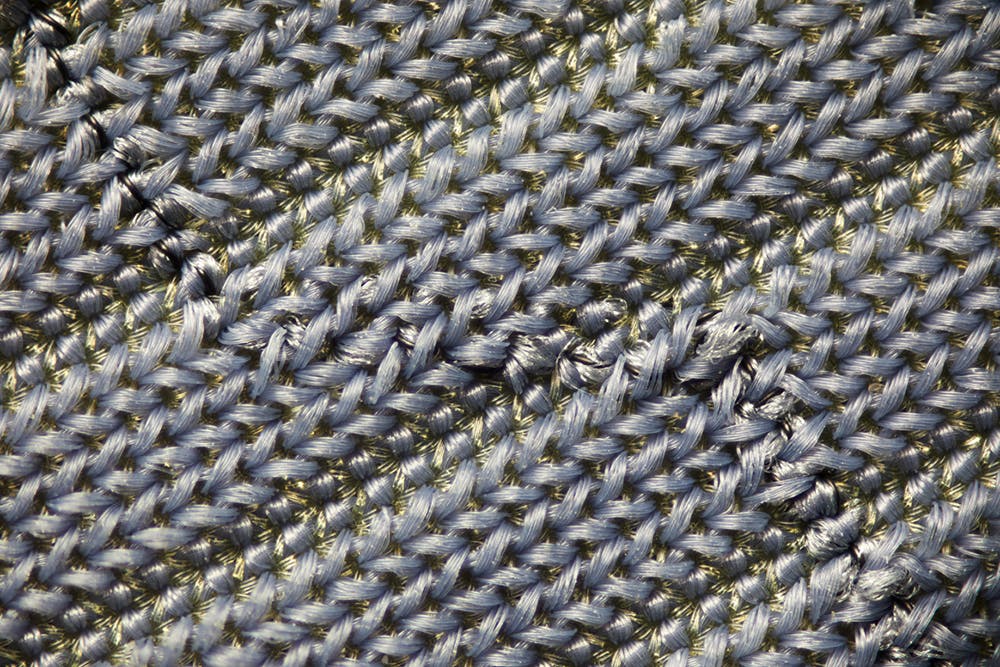 Vollebak, the brand behind the Kevlar hoodie and graphene jacket, is back with its latest innovation, taking carbon fiber out of the world of aerospace and military engineering and bringing it to clothing. Known for its high tensile strength, high temperature tolerance, and low weight, carbon fiber had been reserved for cars, jet engines, and missiles, until now.
Vollebak has chosen to utilize the material, with an atomic structure that makes it stronger than steel, on a T-shirt, as each top is woven with more than 120 meters of carbon fiber. The carbon fiber provides strength and abrasion resistance to the shirt, all while keeping it soft, lightweight, breathable, elastic, and high-wicking.
"Adventure sport is never predictable, so what we've created protects you from every angle, rather than second-guessing where you might need it," says Vollebak co-founder Steve Tidball. "The entire surface area of the T-shirt is abrasion resistant. Every square centimeter has carbon fibre running through it. Which means it doesn't matter where a rock, a tree, or the passage of time tries to strike, you should be covered."
You can purchase Vollebak's carbon fiber T-shirt in metal grey for $110.
Our designated shopping section features products that we love and want to share with you. Highsnobiety has affiliate marketing partnerships, which means we may receive a commission from your purchase.