Picking up a G-Shock, Timex, or Citizen is as simple as walking into your local Macy's or clicking and ordering online. But when it comes to the luxury watch market, life isn't quite so simple. When you're dropping several thousand dollars on a new watch, you want to know that you're getting the right watch, that you're paying the right price, that you trust where it's coming from, and most importantly, that it's not either stolen or an outright fake.
Some of these pitfalls are easier to avoid than others. But ask any seasoned collector about his/her first real purchase and they'll undoubtedly talk about regrets. In some cases it's what watch they chose, but in many cases the regret involves how the transaction took place and/or how much was paid. With that in mind, we're here to talk you through some key aspects of the process to help steer you in the right direction as best we can, looking at the pros and cons of several avenues that will lead you to your new watch.
New vs. Pre-Owned
Many people new to the world of watches wouldn't necessarily consider this to be an option, but hear us out.
Much like shopping for a new car, the vast majority of luxury watches depreciate in value as soon as they leave the boutique. There's of course something to be said for the shopping and ownership experience that comes with buying a new luxury watch, and many people just can't get past the idea of wearing something that someone else wore before them.
But you shouldn't eliminate the secondary market. Unlike with sneakers, you can very often find mint condition examples though the pre-owned marketplace, and save a good 30% (or at times way more) off of the sticker price.
In Boutique vs. Online
This is another contentious topic for some, but once again both sides have their advantages and disadvantages. The obvious tactical advantage of the boutique is hands-on access to product. We all have a story of a product looking/feeling way different than it appeared in the images online.
Regardless of where you pull the trigger, until you really know your way around the watch world, take EVERY chance you can to try things on, see how they fit, and see what you do and don't like. A 42mm pilot that has long lugs and barely any bezel is going to wear way bigger on the wrist than a 42mm dive watch with stubby lugs. Specs are your friend, but they'll lie to you from time to time. With a boutique (if you find a good one) the other benefit is building a relationship. Keep dealing with the same person and you're more likely to get a better deal (more on this in a minute), be invited to boutique events, and other perks that come along with the process.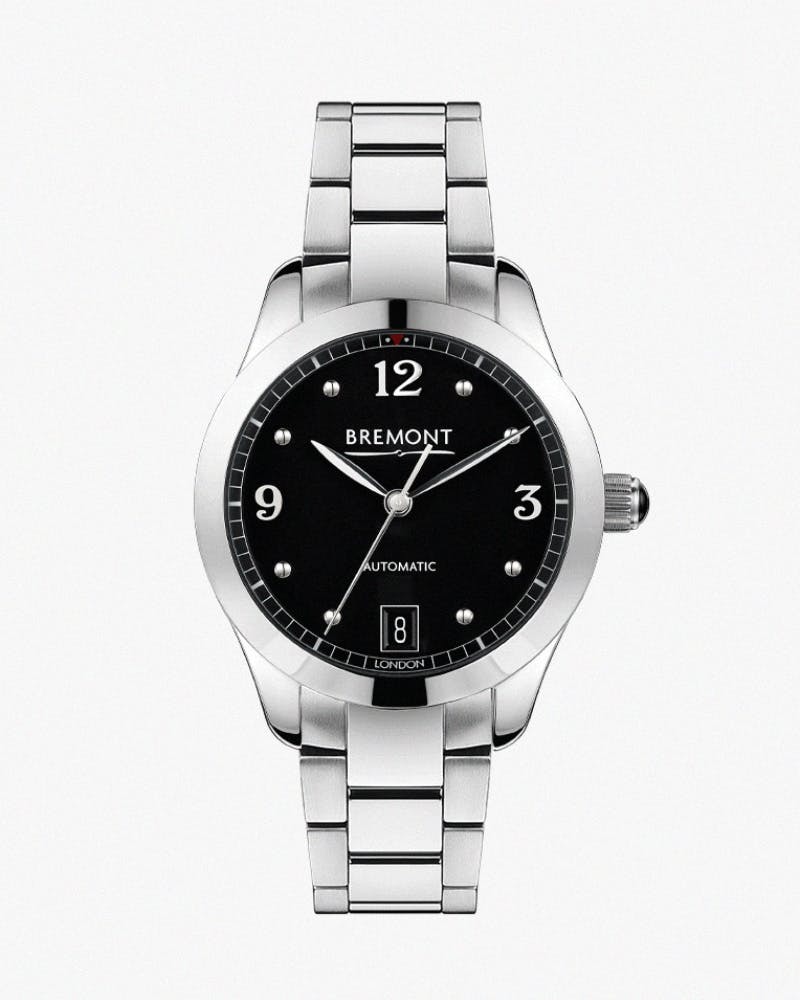 Now here's the flip side of the coin. Not everyone lives in towns or cities big enough to have a large multi-brand watch boutique, let alone standalone brand boutiques from the industry's luxury watch brands. If you're dead set on a particular watch, and are shopping new, you aren't stuck. The majority of the players are dealing online now. You can find most of the Richemont group (Jaeger LeCoulte, IWC, Panerai, etc), as well as TAG Heuer, Bell & Ross, Bremont, and others via e-comm giant Mr. Porter. The Swatch Group on the other hand can now be tracked down via the fairly new-to-the-web e-retailer Troverie.
There's another option in the cards when it comes to shopping online, but it's one that comes with a giant word of caution: the grey market. There are a lot of other online retailers selling watches out there, often ones advertising significant discounts over the manufacturer's retail price. We're talking places like Ashford, Jomashop, and others. It should be noted that these watches are leftover/unsold stock from distributors and jewelers that have been sold to these e-retailers "off the back of a truck." You won't find watches that are in high demand here, but more pedestrian models that are readily available elsewhere will often wind up here.
Are they cheaper? Yes. But here's the risk. Often brands will refuse to warranty a watch that was purchased through the grey market, because of the way it traded hands. Service, warranty, and even resale value can be impacted by where you purchased from. If you're willing to gamble, and absolute cheapest price is your only criteria, then venture down that path at your own risk.
On the pre-owned side of the market, there are a TON of players out there, but be careful. There are countless sketchy dealers trying to shift watches with running issues, dodgy provenance, or more. If you're going pre-owned, stick to the guys with good reputations.
Of the pack, Bob's Watches is a powerhouse for all things Rolex (though they do carry other brands), whereas Watchbox and Crown & Caliber are more of a mixed bag of brands covering everything from Audemars Piguet to Zenith and anything in between.
The real advantage with shopping online for pre-owned is the sheer volume of inventory. All of these guys have tons of stock moving in and out the door on any given day, so you can find some really wild watches that you may well not have known existed. The other big advantage of running with these retailers is that they all have their own in-house service departments that ensure their watches are in fine running order, and they back everything up with a warranty too.
Buying Duty Free
Frankly there are some mixed opinions on this one, but much like other means of shopping it could be a reasonable option so long as you do your due diligence.
Sadly there's some math involved, especially if you're in a foreign country, but what you're going to want to look at is what your sales tax would be if you purchased stateside, as well as what the price converts to versus your home currency. This is especially tricky depending on how you're paying, because if you're using a bank card your bank isn't going to give you as good of a rate as you'll see on currency exchange listings like XE or others. Even worse if you're paying by credit card, as some banks charge an additional 3-4% "convenience fee" to make purchases in foreign countries and currencies.
All of that in mind, we have heard of some duty free dealers offering some pretty decent discounts, so as we've noted elsewhere the ground rules of negotiating for a better price still stand.
Final Notes – Making The Deal
So you've decided on the what and the where, but we're not going to leave you flying blind here. The biggest thing to remember — and this applies to every purchase avenue — is never be afraid to negotiate. The margins on luxury watches are huge, and though you'll have better luck with some brands and boutiques than others, the last thing you want to do is pay full sticker price. Of course there are exceptions — say when Omega releases the next "Speedy Tuesday" limited edition — good luck getting one in the first place, let alone paying full retail for it.
On the pre-owned side, the more reputable dealers have tight margins (which is why their prices are quite competitive to begin with), but you can always give them a call and see if they have any wiggle room in the price of the piece you're after. Depending on what other watches you own, you may well be able to trade your watch in to cover a part of the cost of your new acquisition, but don't expect full market value. You're losing a few bucks for the simple convenience of not having to shift the watch yourself. At the end of the day, the overall desirability of the watch you're chasing will dictate how much of a deal you might get, but if you just toss them a credit card you'll never know.