 Luxury items are expensive. That is neither a new nor revolutionary thought. But whereas purchasing a Ferrari or an Andy Warhol painting begets a price tag that most people are happy to justify — seller, buyer, and overall marketplace — equivalent items from the world of timepieces are often held up as "too expensive." That isn't to say it makes sense to purchase a watch that costs the same as a sports car. However, people need to better understand that the man-hours, research and development, and tactile additions that go into manufacturing a luxury vehicle also apply to something small and wearable like a luxury watch.
Suppose the average person wanted to spend $3,000 and earned a salary in line with the U.S. national average of $44,564 per year, based on a traditional 40-hour work week. That purchase would be 6.7 percent of their annual income before taxes.
So what exactly makes a wristwatch cost — and actually worth — nearly seven percent of the average Joe's yearly cash intake?
And when people ask, "Why are watches so expensive?" are they really asking, "Are watches overpriced?"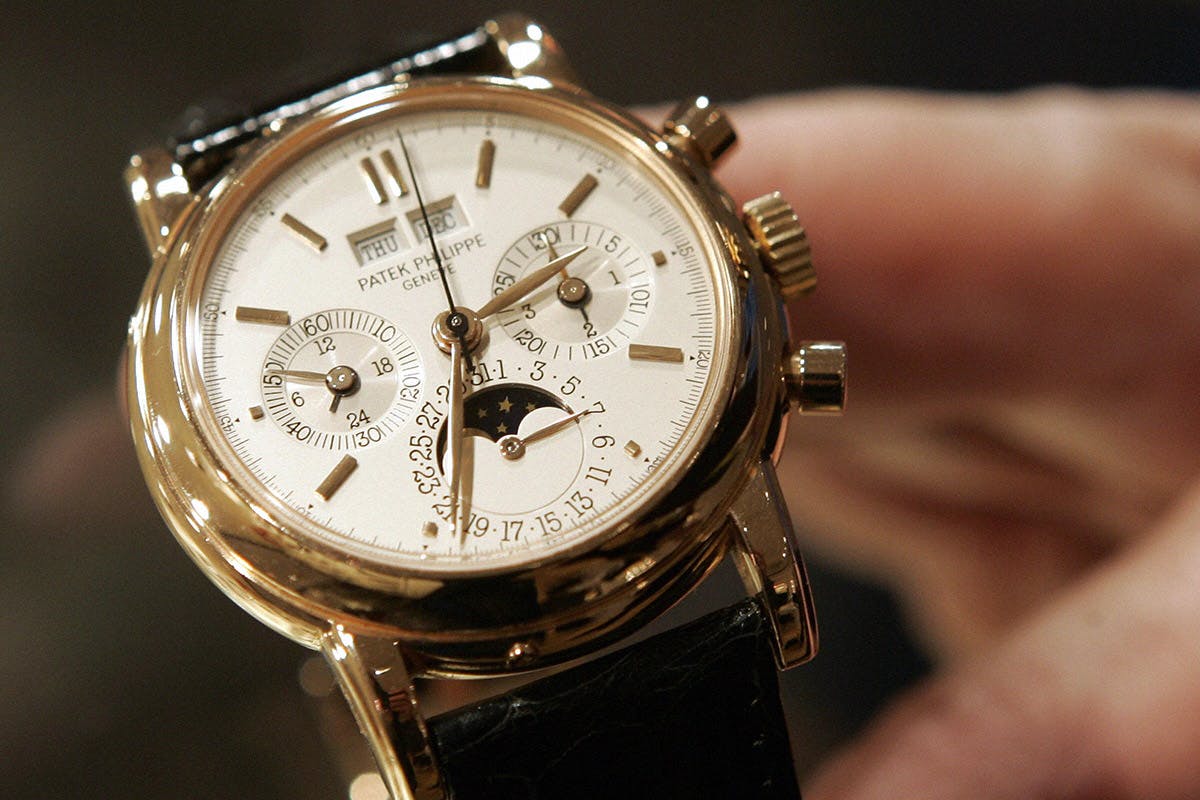 You're really buying R&D
The extreme attention to detail paid to every facet of production is often what defines a luxury item. Whereas these days we've placed more emphasis on speed and efficiency in many things — driven by automation — prestige watch companies continue to rely on the steady hands of artisans who have had to train for almost a decade before they can start producing items.
Consider the Blancpain 1735 Grande Complication, which boasts 740 handmade parts. Then consider that Germany's A. Lange & Söhne has 70 employees in its finish department alone, where they handle more rudimentary aspects such as chamfering, graining, and polishing. And finally, consider the years of research and development that has gone into refining each step of the watchmaking process, such as creating in-house movements, specialized dial mounting, long power reserves, and finishing techniques that ensure a watch remains elegant for years.
When you make your first big watch purchase, understand that you're not only buying brand prestige, but also the millions of hours of work that go into crafting a range of items — some of which may never hit the marketplace.
Although a heritage watch brand might not get to spend $16.1 billion on R&D, as Amazon did in 2017, it's wise to remember that a watch that costs thousands is built on the back of much larger R&D costs. So how do heritage brands make a profit?
Markup makes a difference
When Apple announced its Apple Watch in 2015, it was revealed that the cost to manufacture the product was $81.20, making it the least expensive Apple product when compared with retail price ($349). In other words, it had the highest markup of any Apple product to date.
The company certainly isn't alone in finding that watches — like nearly all consumer goods — can be marked up tremendously.
According to Forbes, "The manufacturer may double its manufacturing cost in arriving at a wholesale price to the distributor. The distributor in turn doubles its price in selling to the retailer, who doubles the price once again to the consumer. Before you know it, a watch that cost $500 to manufacture ends up with a price tag between $4,000 and $5,000."
The success of many direct-to-consumer watch brands stems from their affordable price points, which are a byproduct of cutting out middlemen who tend to include mark-ups as they see fit. For those looking for "affordable" watches, it would be wise to explore luxury brands that sell directly to consumers on certain pieces, such as Omega, IWC, Chopard, Panerai, and Longines.
Limited quantities make for high costs
When Rolex put its Daytona back on the market in 1991, after three years of having none for sale, the waiting list grew to six years for those seeking to add one to their collection.
Needless to say, premium watch brands rely on ensuring supply never meets demand. This isn't only because the more intricate the item, the longer it takes to make, but also because it adds to the idea that a person is making a luxury purchase.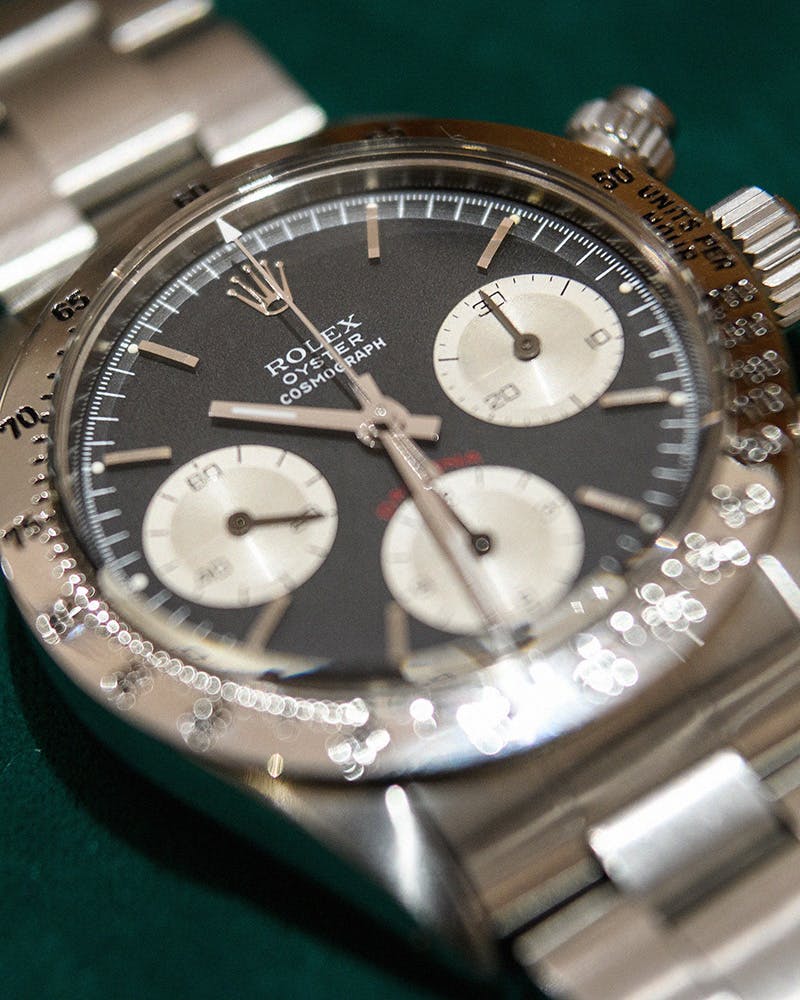 Consider for a moment that Richemont, which owns brands such as Cartier, IWC Schaffhausen, Jaeger-LeCoultre, Officine Panerai, and Piaget, spent nearly $300 million to buy back excess watches after its companies failed to underproduce their goods. Richemont's decision led to a double-digit increase in Cartier sales over a six-month period, proving in this case that less often means more — especially when it relates to what the consumer ends up paying.
This phenomenon is not limited to watches. While discussing Supreme's success, founder James Jebbia stated, "The main reason behind the short [production] runs is that we don't want to get stuck with stuff that nobody wants."
Luxury = expensive
Watches used to be a utilitarian tool. But over time, the advent and mass adoption of the cell phone has caused a shift in perception. Today they're seen every bit as much an amenity as a diamond ring. Rather than have their products remain a tool for the masses, many brands have embraced the notion that a watch is a gift you buy for yourself.
When a brand can evoke "luxury" with the mere mention of its name, it takes it as a license to raise prices. After all, you're now not only buying into a company's R&D, you're also buying the acclaim that comes with other people knowing what's on your wrist.
Our need for opulence is something behavioral scientists have tried to explain. As Forbes noted in its coverage of Supreme's business model, "We are essentially primates with an evolutionary drive to want more of the things we cannot have, driven by a fear of loss. The appeal of a scarce product is further enhanced when it also publicly conveys social currency, in the form of wealth, status or power."
The price of gravity
Taking their name from the French word for "whirlwind," tourbillon watches were invented to limit the impact gravity has on a watch's hairspring, resulting in less accurate timekeeping.
Despite research that suggests tourbillons are not necessarily more accurate, the industry has continued to tout the ingenuity of crafting a 40-part component, which becomes the crux of the hardest-to-produce watch in the industry.
When it was introduced in 2016, TAG Heuer's Carrera Heuer-02T, a tourbillon chronograph, was the cheapest-made Swiss-manufactured tourbillon and still sold for $15,000. Despite the research dismissing the science behind tourbillons, fans of the timepiece make the argument that it remains the finest example of wearable art a person can buy.
Quartz movement
Quartz watches employ an electronic motor powered by an electric current that moves through a quartz crystal. As this type of movement is far simpler to produce than traditional, mechanically driven Swiss watches, heritage brands either died out in the '70s and early '80s or were forced to reconsider their place in the marketplace.
According to Business Insider, Swiss watch imports plummeted from 40 million to 10 million, ultimately resulting in the formation of Swatch, which adopted quartz and has since become the largest watch company in the world.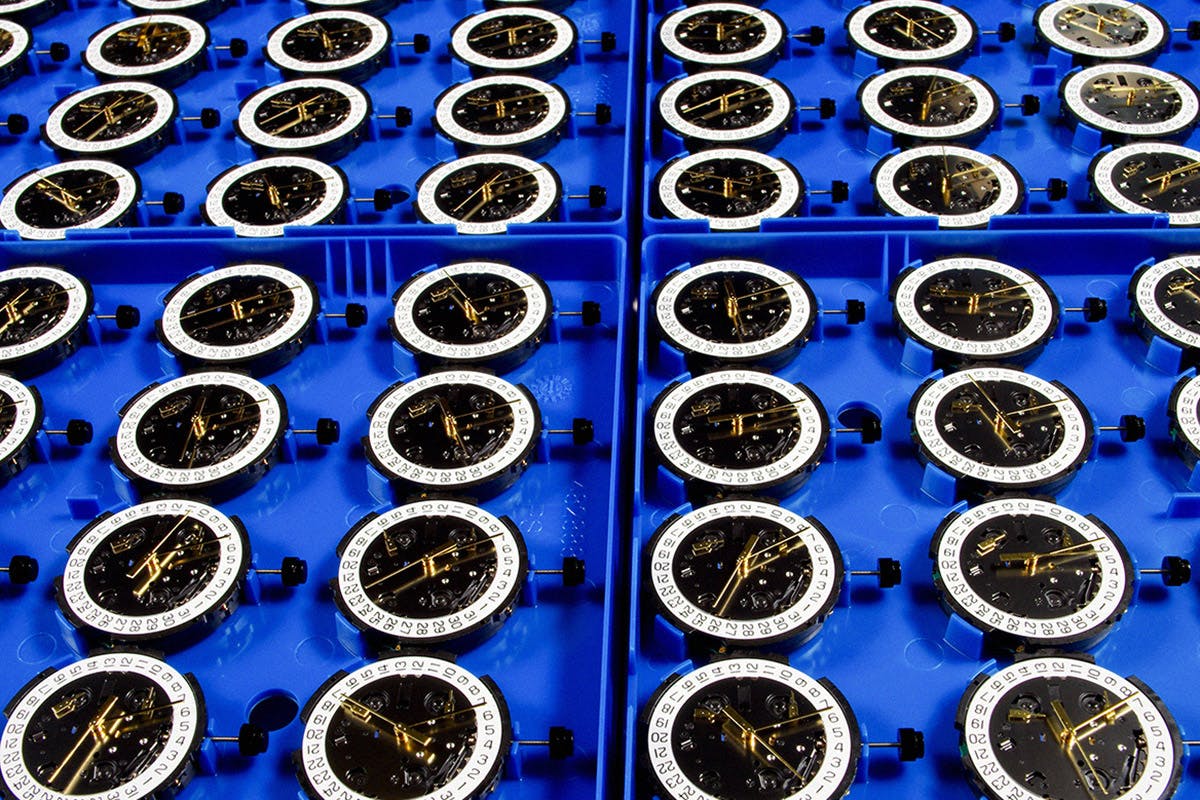 "At that point, people didn't need a mechanical watch anymore," explained Benjamin Clymer, founder and executive editor of watch specialty website, Hodinkee. "They just wanted them."
Clymer's point illustrates how watch manufacturers such as Rolex and Patek Philippe, which remained true to quartz-less construction, had gone from potentially becoming bygone relics to inadvertently being seen as ever more synonymous with luxury now that other companies were no longer producing new products with older principles.
Power reserve
An extension of the quartz versus mechanical debate is the issue of power reserve. Whereas quartz usually relies on a battery to power the watch — which is often good for up to four years — mechanical movement instead utilizes energy from a coiled spring known as a mainspring, which needs to be wound every two days (or 40-50 hours).
In the past, wearers had no indication that a watch needed to be wound other than it started keeping time poorly, or had simply stopped. But many newer mechanically operated watches have a "power reserve indicator," akin to a car's gas gauge. This not only tells you how much juice you have left, but also speaks to the ingenuity of brands such as Panerai and Hublot, which have mechanical watches that run for eight and 50 days respectively on a single wind.
Veblen goods
Taking all of the above into account, many watches can be considered "Veblen goods" — products whose demand increases as the price increases, contradicting the standard interpretation of supply and demand. The term itself was coined by American economist Thorstein Veblen in his 1899 book, The Theory of the Leisure Class, in which he theorized that the "leisure class" purchased certain items simply because they were expensive to produce.
"In order to gain and to hold the esteem of men it is not sufficient merely to possess wealth or power," Veblen wrote. "The wealth or power must be put in evidence, for esteem is awarded only on evidence."
This is why during a three-year period, Piaget was able to raise the price of its ultra-thin Altiplano model from $6,000 to $19,000. As The Wall Street Journal noted, "Such increases for some of the world's most expensive indulgences far outpace inflation and contrast with the middle and lower end of the retail market, where even small increases can turn off shoppers."
Consider the recent interest in cryptocurrency. Most people — completely unaware of the marketplace and how it works — jumped in with both feet because they were actually enticed by how unobtainable Bitcoin had become. It should have been a deterrent, but it actually brought more people on board.
But in the case of luxury watches, heritage manufactures aren't selling you on the promise of what their products could become. Rather, they're touting products crafted through rigorous care and ingenuity that speak to the power and prestige of right now.