It's sometimes said that every watch is a memento mori — a tiny machine counting down the seconds to your big sleep. To me, that sounds like something a Schopenhauer-reading berk would hit out with after smoking one too many joints. I mean, sure, a watch is literally a reminder of time and its passing. But not everything has to be so deep. Grab a beer; play some FIFA; go for a walk and listen to the birds.
Despite my glass-half-full meanderings, only the delusional would contest that things have been pretty messed up of late. According to Chrono24 Co-Ceo Tim Stracke, obvious recent events have set the watch-resell economy alight. When society starts to feel a little rickety, people crave permanence. And what other physical object speaks to forever more than a watch? That it will only grow in legend — and worth — down the line is another incentive for making the investment.
But that's only half the story. As watch fans will know, several household brands — Rolex, Patek, AP, Omega — have replaced some of their most sought-after models with new versions, causing the pre-owned market to swell. It's a textbook cause-and-effect ripple.
To find out more about the current market and delve deeper into the spikes, I caught up with Stracke.
Tim, when did the market begin to spiral out of control?
High-end luxury has seen extraordinary growth over the last 20 years. When COVID-19 hits in 2020, it took a 20 percent dip. I got a little bit nervous at that time. We put in a hiring freeze without really knowing what's going to happen. It only took a few weeks; I think people just needed to digest the shock of all the crazy news. And then people turned back from following the pandemic to following some of their passions, and one of them is watches. In mid-April 2020, we saw a significant search spike on our platform and also in prices. This has continued until today.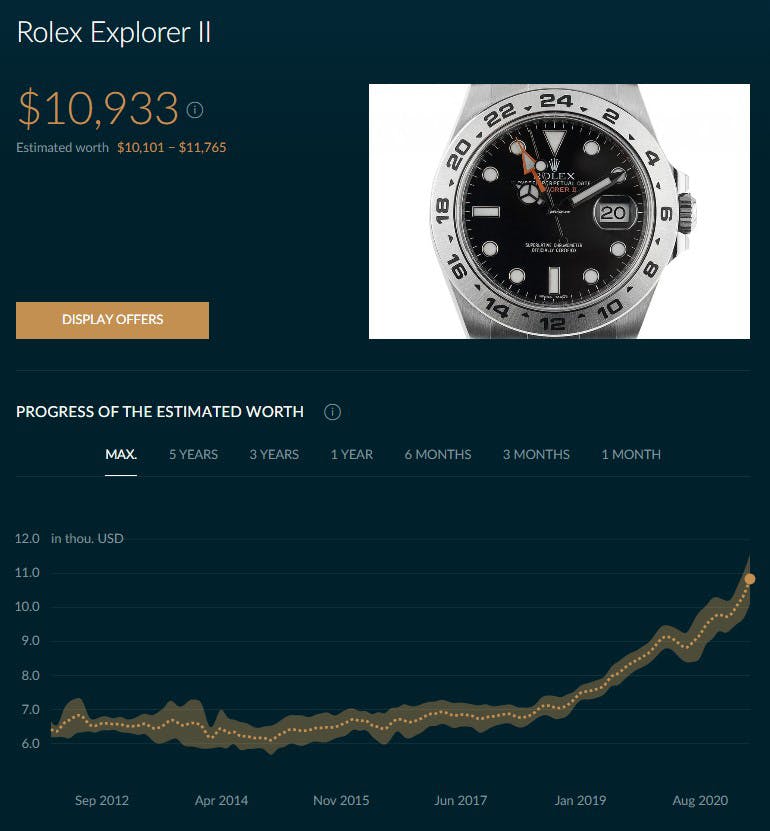 Are you saying it's been an abrupt change to the market, rather than a slow burn?
We see that the pandemic is not really a bubble, but an accelerator bringing society a few years into the future. The reason why we are seeing such a surge in demand — and ergo in prices — is two or threefold.
First of all, there is a continuing search for goods that are eternal. I always say this — only half-jokingly — but 100 hundred years from now, everything around me will be gone. I won't be there for sure, my wife won't be there, all of my three kids won't be there anymore, the house that I currently live in won't be there anymore. I'm afraid that even the memory of me won't be there, but I'm pretty confident that all of my watches will still prevail. It seems that a lot of people in these crazy times, even before the pandemic, are striving for something with endless durability.
Of course, there's also less trust in global currencies, which explains the rise of cryptocurrencies as well as watches.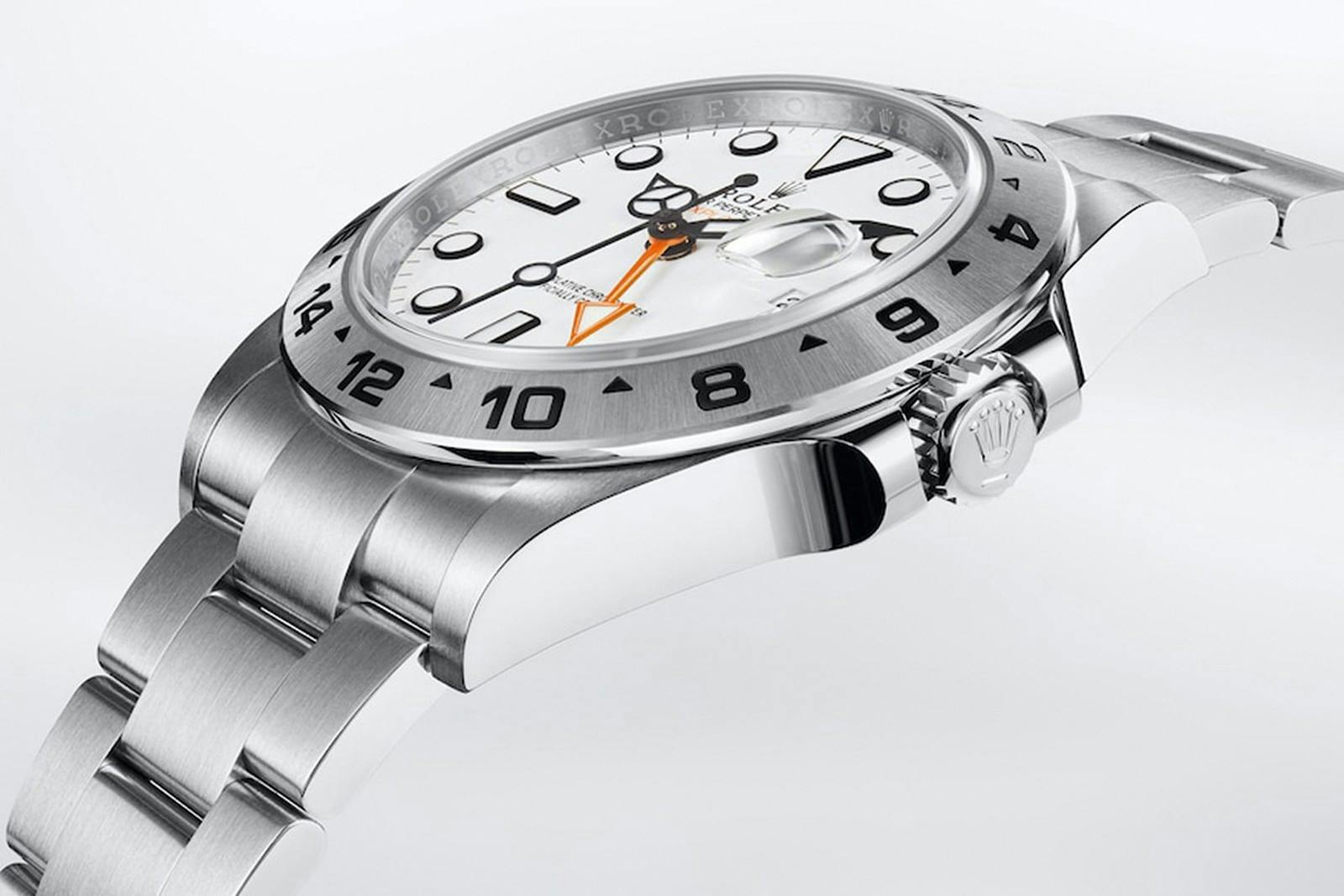 This idea of perpetuity is super interesting, especially when you consider how we are glued to our phones and computers — things that come with a built-in obsolescence
I think it's much more about eternity, craftsmanship, and belonging to a certain group. I also do not deny it's about status and much less about getting a perfect time. The watch is a piece of mechanical art and craftsmanship. It prevails and it maintains the value.
Is the market more tumultuous now than you can remember?
It came as a big surprise that these brands are discontinuing these super successful pieces. But everybody knows that they will very soon replace them with similar models, so it's not that the series is completely over.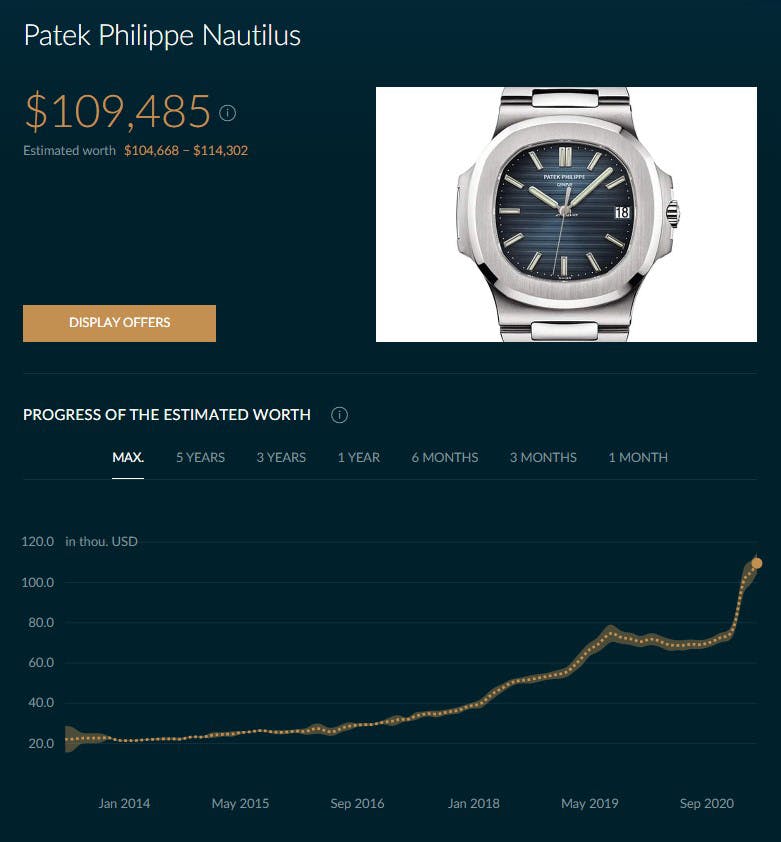 Like Patek's Green Nautilus?
Yeah, I haven't seen it live, but I've seen images of it. Patek puts a lot of focus on preserving the value of a watch. You might have read the decades-old slogan, "You never really own a Patek Philippe, you merely take care of it until you pass it onto the next generation." All the advertisings that you see at Patek are aimed at two generations. You want to preserve value, and you want to preserve Swiss craftsmanship. If a watch is getting too popular, and if too many people are owning it, it might not keep the value and it might not be as scarce. So this is why I think it's a bold move but also smart.
Audemars Piguet also did similar with the Royal Oak, but this again does not mean that the Royal Oak will be out of production, it's just that the jumbo model will be replaced by something else. It's funny because both the Nautilus and the Royal Oak were originally designed by the same person, Gérald Genta.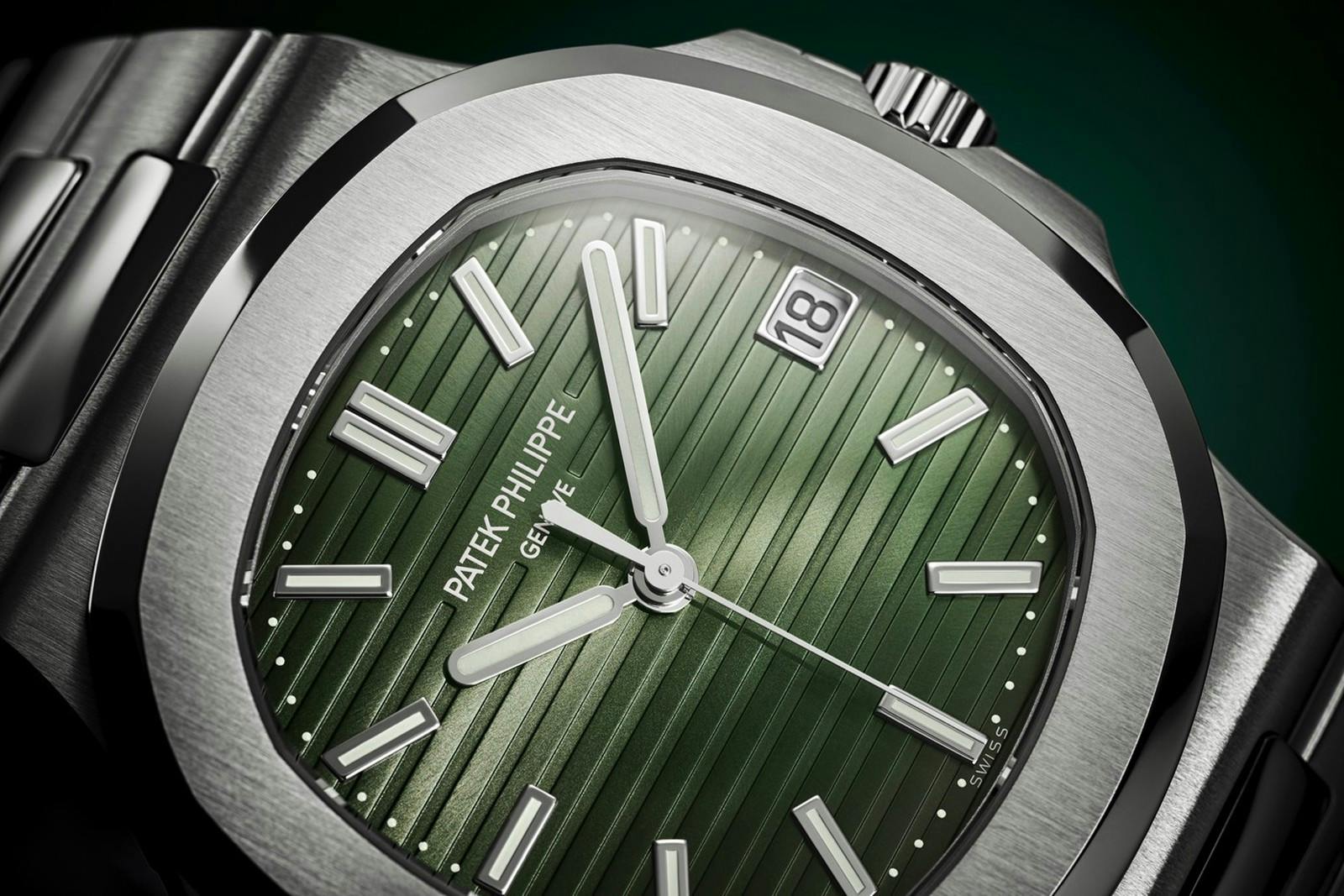 How often do trends come and go in the watch world? We've observed the color green is hot right now, for example
This industry is very, very slow-moving. Something as simple as a new color — like say, green — is an "innovation" that people go crazy about. I don't know what the cycle is; my gut feeling is that there is none. We don't have fast watches like you have fast fashion.
That is good news. You can wear something that's a hundred years old and look cool. I would say that one of the bigger fashion trends right now is to wear vintage watches. I think this is something that came in the last 10 years. I think that's a really cool antagonism, where you can have super hot Gucci stuff or Hermès stuff offset with a 50-year-old Rolex on your wrist.
How invested do you think consumers — particularly newcomers — are in craftsmanship? Are they buying because they appreciate that, or have you noticed a shift with buyers who are in it to make money?
If these luxury mechanical watches weren't scarce and had been produced from the machine, I don't think people would want them. Likewise, if there wasn't a brand on it that represents Swiss traditional craftsmanship.
Most of these brands are a hundred plus years old with a very, very long tradition. You can believe that your grandchildren are going to be wearing these pieces; I think this is what mainly attracts a lot of young people to these goods today.
How comfortable are these brands with the idea of popularity, or even hype? In other words, are they happy when a SoundCloud rapper mentions their name in a song?
I think the Hermès Birkin bag is a good analog to what's happening in the watch industry. This question has been debated a lot — people asking whether Rolex was actually sponsoring rappers to make them cooler. Most deny this. A friend of mine was once in a meeting with a PR for Rolex, and during it, news broke out that a rapper did something with a Rolex watch in Germany. The PR was surprised and shocked. So it seems that they have not triggered it.
What are some of the hottest models just now?
It's not easy to say. There is Patek Philippe, Audemars Piguet, and Rolex, but maybe that answer would be too easy. So if you look at the very high end, I think one of the super in brands is Richard Mille. The bad news is they added another zero to the price.
To many casual observers, Richard Mille watches are ugly as hell!
They're using pretty playful colors, especially when you look at, say, the Bonbon collection. It's easy to say, "It's ugly." When you look at fashion, I think a lot of outsiders would say, "How can somebody wear that?" It's the same with art, where people say, "Oh, my child can draw that." Or your parents telling you, "That doesn't sound like music, what are you listening to?" That's always being part of the avant-garde. When you get used to it, it's actually fascinating craftsmanship.
Where would you say the beauty lies?
I think once you have it on your wrist, you get used to it and you soon appreciate that this is really a piece of art. In art, the pieces that endure with me are often the ones that I wasn't keen on at the very beginning.
I'm currently wearing a Royal Oak, and I have to say it was not my favorite watch when I bought it. I bought it because I like the brand and I like that it's such an iconic piece. I didn't dislike it, but it wasn't my favorite. My wife still hates it, but I really got used to it, and now it gets by far the most wrist time.
We talk about the Swiss big three as Audemars Piguet, Vacheron Constantin, and Patek Philippe. Who else would you put up there with them? When I think of Highsnobiety HQ, which is in Germany, there's A. Lange & Söhne.
I'd definitely put A. Lange & Söhne in that ballpark. I have an interesting hierarchy of brands. Richard Mille may find its place even above the ones that you just mentioned. Above that, I would put Greubel Forsey.
We don't really hear a lot about Greubel Forsey
That's really for the very few. If you have a yacht, and you get bored of your yacht, then maybe you want to buy a Greubel Forsey. I think they start at $150,000, but it's availability as well as the price. They produce, I think, 100-250 pieces per year. MB&F is another one in the super, super rare, super exclusive category.
When you look a little bit to the mainstream, brands that are going a little bit upmarket right now, I think Tudor is an interesting one to mention. It's a brand that belongs to the Rolex family, but significantly cheaper. It's close in quality, and they have also gained a lot of desirability.
Grand Seiko is getting a lot of love among our readers
I think that's another one, especially in the United States, Grand Seiko has got a lot more desirability, particularly in Europe. It's a brand that has grown quite a bit in the last five years. It's one of the few non-Swiss brands in the high-end luxury segment.
Final question. Has there ever been a fashion watch that you would wear?
I have to admit that I've never really looked at fashion watches. There are tons of fashion watches that I think have an interesting design, but they are, to me, just a different category. I think it's an interesting design and I understand everybody that decides to buy a fashion watch. I look at watches a little bit differently.