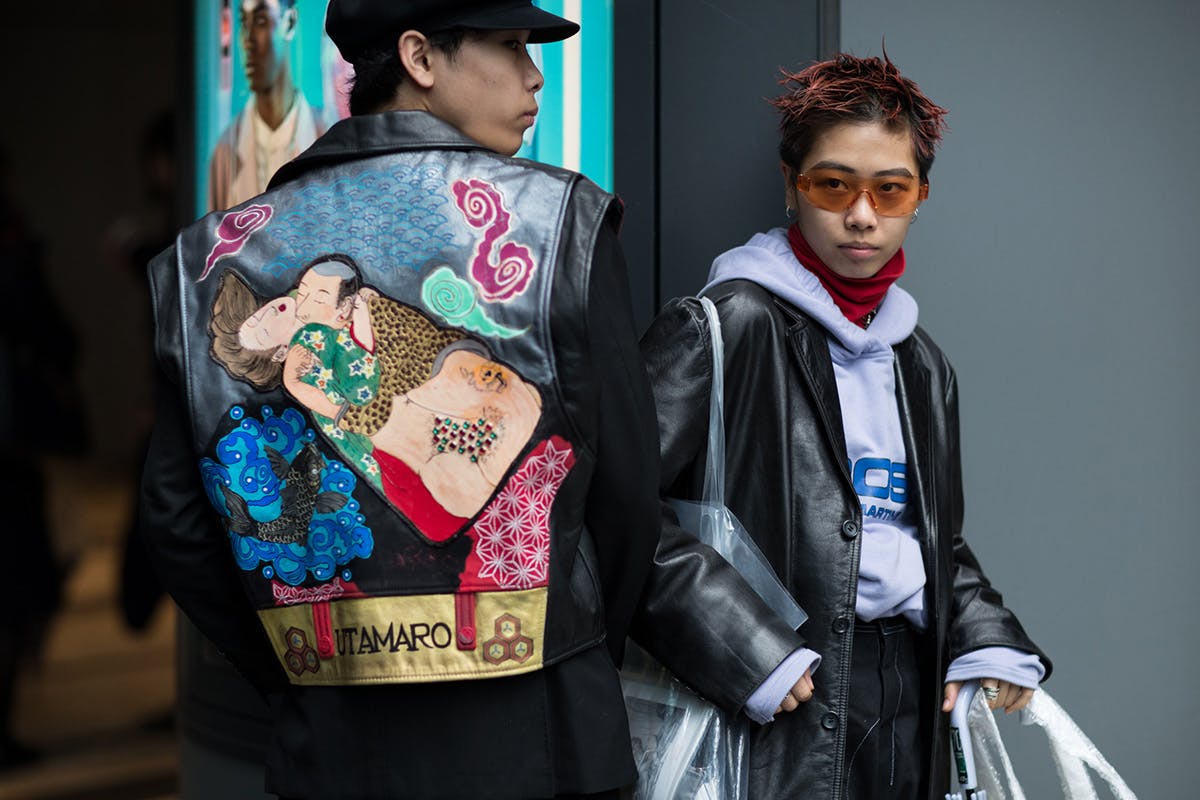 For years, Japan has served as a haven for all things avant-garde. From Kapital's exorbitant Americana to Cav Empt's contemporary take on underground streetwear, Japan is home to a plethora of exclusive garments and one-off pieces. Think utilitarian staples from The North Face's Purple Label and obscure gems from native Japanese brands like Bed J.W. Ford. Whether you're a streetwear stan, tech-head, or avant-garde fanatic, a pilgrimage to Japan is at the top of every fashion nerd's bucket list.
Circumventing this exclusivity is no easy feat, but proxy services offer an effortless solution. Proxy shipping, for instance, allows international customers to purchase limited products from Japan without a domestic address. From quick-bids to direct messages over Instagram, there are many tools for international buyers to get their hands on some rare garms, but doing so can seem complicated or intimidating in the first instance.
To find out more about the burgeoning world of proxying (and get a little insider advice), we talked to Stephen Marzano, founder of Stylistics, one of the best-established plugs for affordable yet exclusive Japanese garments.
Can you talk a little bit about what Stylistics Japan is and how it came to be?
Stylistics started about 12 years ago when I moved to Sendai. It was initially just a space to move personal collection pieces. I was also helping friends procure items from Japan. Since then, it continued to grow and blossom, and now we have shipped tens of thousands of packages from Japan to all over the world.
Has your process for finding and procuring products changed over time? Do you have any favorite products or brands in particular?
As for finding products, not a lot has changed. We are fortunate to have made relationships with many shops here in Sendai and all over Japan. We're also lucky that they can help us get items that we probably wouldn't otherwise be able to obtain, whether it be new or used.
As for a favorite brand, I still personally connect with WTAPS, Neighborhood and that whole aesthetic. I tend to stick to the archive pieces for the most part.
Proxy services have definitely become more competitive in recent years. Can you explain the appeal of proxy sites, how they work, and how you try to stay competitive?
For anyone not familiar, "proxy shopping" means getting someone to shop on your behalf. The necessity came from the fact that a lot of shops here don't offer shipping outside of Japan. We provide our proxy service for anyone who has found something from another shop in Japan but needs help having it purchased or shipped to them.
There are a lot of companies that have popped up over the years offering proxy services, but we don't really try to compete with them. Our service is our service. We talk one-on-one with customers, can hold and reserve items with a lot of shops, and have a much faster turnaround time than more prominent companies.
Can you talk a little bit about the trade-off between price and shipping and when it is a good idea or beneficial to proxy a single item?
Shipping costs are always a consideration. The best option is to combine shipping when possible. Ordering one hoodie might cost you $25 in shipping; ordering two hoodies together might cost you $30 in shipping. The more you can order together, the more you can save on other costs. That's why we are always happy to hold orders for customers and combine shipping when they find something else.
One of the biggest labels you carry on your site is visvim, which is notoriously expensive and known for never going on sale. How do you keep your prices so reasonable? Why is it that brands like Kapital, UNDERCOVER, and visvim are so much cheaper in their native Japan?
We are pretty lucky to have the connections that we have here in Japan. We have the opportunity to get a lot of visvim (and other brands) at excellent prices, so we do our best to offer the same to our buyers.
With Japanese domestic brands, they will always be a bit cheaper here. Retail prices are more affordable, which allows for more accessibility. We can get things here domestically at reasonable prices.
What are some of the craziest items you've ever been asked to proxy out of Japan? Have you ever had to go to great lengths to procure a specific item for somebody?
Nothing seems too crazy anymore, but we've done everything from $10 bags of Japanese seaweed to visvim jackets priced at over $10,000. Luckily, we haven't had to go to any really great lengths to get anything.
There's definitely more of an emphasis on archival garments in recent years, especially from high-profile Japanese designers. How has this heightened interest in archival fashion and recommence influenced Stylistics Japan?
We have always dealt with "archival" items, but that term is something new. Prices on the used market always fluctuate. Things go in and out of style and then eventually cycle back into fashion and then cycle back out of style. What's different now is that all it takes is one person with influence to put up a few pics wearing vintage Raf Simons. Next thing you know, there are a handful of others who are now suddenly "archivists" trying to do the same.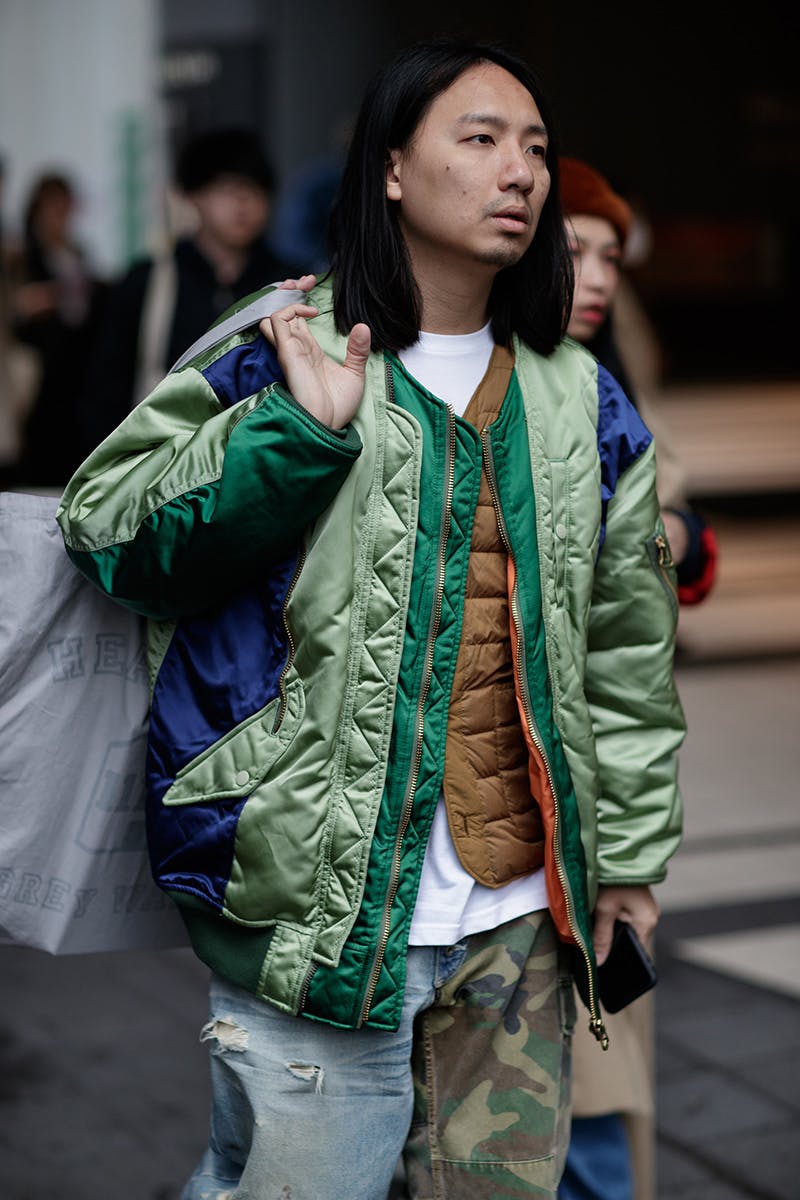 For anybody taking their first trip to Japan, it's pretty daunting to build an itinerary. What are some of your favorite spots in Japan for vintage, thrifting, or picking up new releases? Do you have any go-to places where you buy a bulk of your inventory?
I get asked that a lot and my answer is usually always the same. If you're in Tokyo, check out Shibuya, Harajuku, Shimokitazawa, and wander around. There are too many shops to name, and their stock is always fluctuating. Just have fun walking around and pop into shops that catch your eye. Most of the fun is in the hunt.
You've recently been getting into watches. It seems like your WMT watches are inspired by vintage models. Heritage has always played an essential role in Japanese menswear. How would you describe Japan's relationship with horology? What is so special about the WMT series?
Watches have always been a big part of the Japanese "Otaku" culture, and there has always been a big crossover with the fashion world. After buying my first vintage watch, I realized that there is a trade-off. Having a watch as old as I am is a fun novelty, but it's also a significant risk. That's why I really wanted to stock WMT watches. I like how they pay homage to vintage Rolex with the designs and case sizes. I especially love what they have been able to do with the hand-aged patina.
Follow Stylistics on Instagram