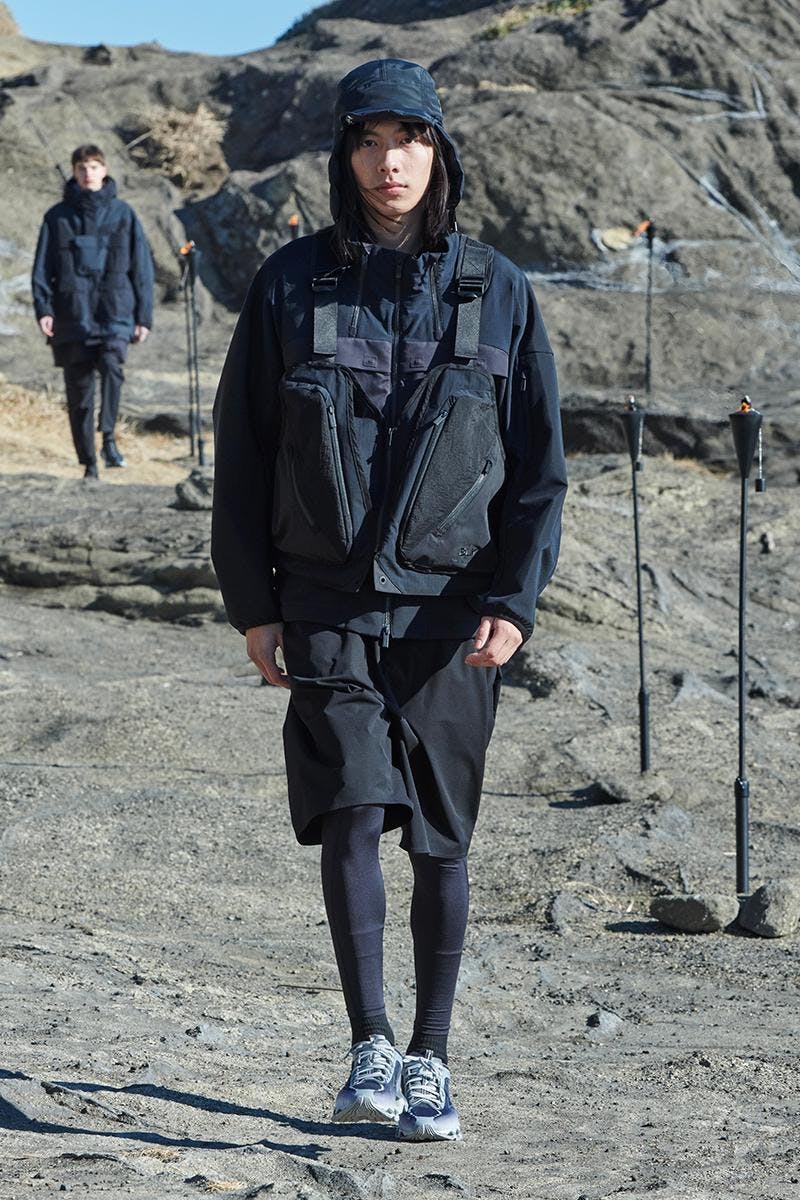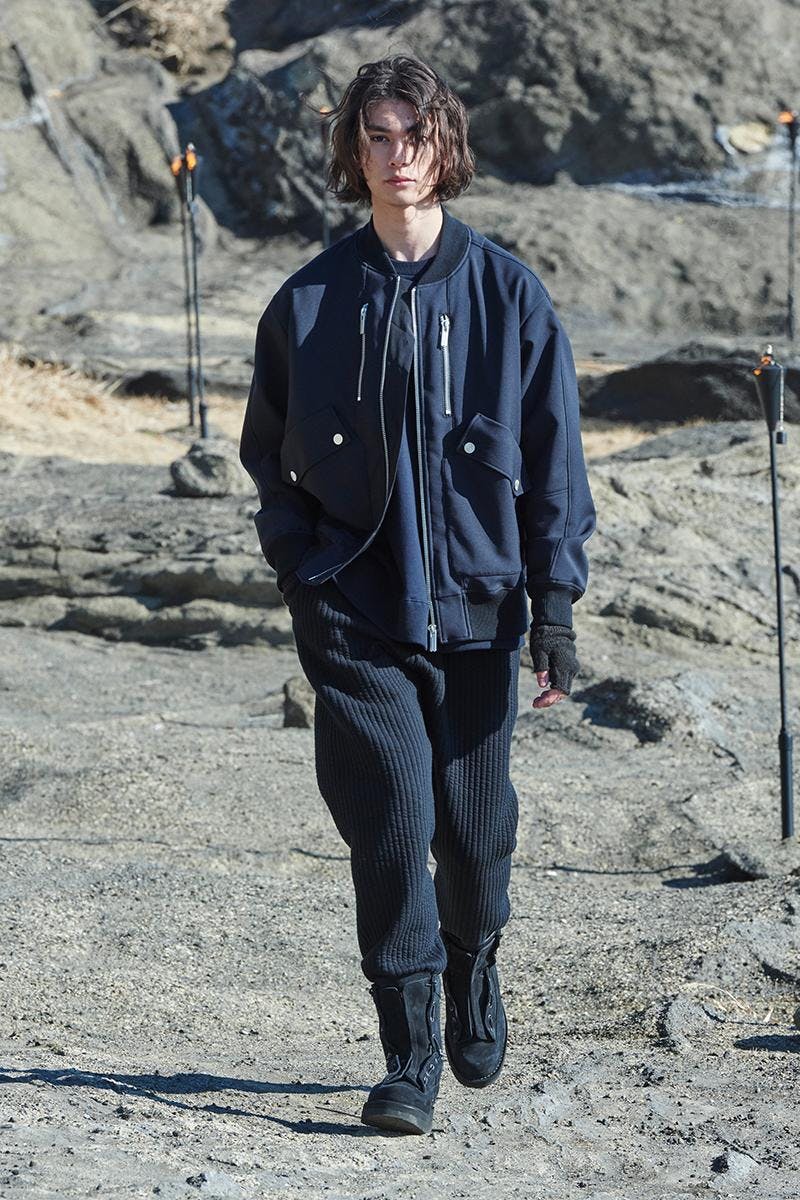 Think utility, function, and outdoors – few brands have established as strong of a foothold upon those three foundations as White Mountaineering, its trusted, and its Fall/Winter 2022 collection showcases precisely why.
Functionality is pretty much the core principle at play when it comes to White Mountaineering's design direction. It's played a key role when it comes to collaborations over the years, rejigging Uniqlo's staples in ways that are built to last for generations and giving Eastpak's bags are far more drastic, more post-apocalyptic edge.
Its know-how extends apparel and accessories with a connective, almost modular approach to construction – lots of pockets, zips, and layers; essentially, it's mastered utilitarian wear.
Fall/Winter 2022 sees the brand take greater leaps where garment construction is considered, thanks to its exploration of the boundaries and parallels between industrial and outdoors.
A perfect middle ground considering that White Mountaineering's collections are adopted for daily wear (a strong choice for building your Gorpcore wardrobe) while being tailored to tackle the outdoors with key functional details. Basically, you can hit a strong 'fit in the streets and be prepared for mountain life.
Every piece of outerwear you could dream of is accounted for, including a range of tactical vesting options overlayed on military-style jackets, while bomber jackets and parkas go heavy on zippers and fastening hardware.
Beyond its adidas collaborations, White Mountaineering has delivered strong footwear deliveries over the years – and by the looks of things, Fall/Winter 2022 has plenty of sneaker and boot options to choose from.
Keep your eyes peeled for more information on White Mountaineering FW22.