Musician and tech innovator will.i.am has teamed up with Honeywell to create a one-of-a-kind face mask that just hit the market earlier today. XUPERMASK, as it's called, is designed as a revolutionary face covering that ensures you meet mask guidelines in the midst of the pandemic and beyond.
"We created XUPERMASK to change the game of our new normal," said will.i.am. "In this new age of style and security, XUPERMASK is an uncompromising face mask design with high-tech performance for the modern lifestyle. Alongside Honeywell, we've engineered a state-of-the-art Smart Mask to provide function with style."
As alluded to, XUPERMASK isn't your typical face mask. Showcasing groundbreaking high-concept face technology, it is outfitted with integrated features that will have you feeling like you're living in the future. XUPERMASK boasts active noise-cancelling audio and microphone capabilities, Bluetooth 5.0 connectivity, LED day glow lights, and a magnetic earbud docking system, among other attributes. Powered by a seven-hour battery, you can even charge the mask while wearing it.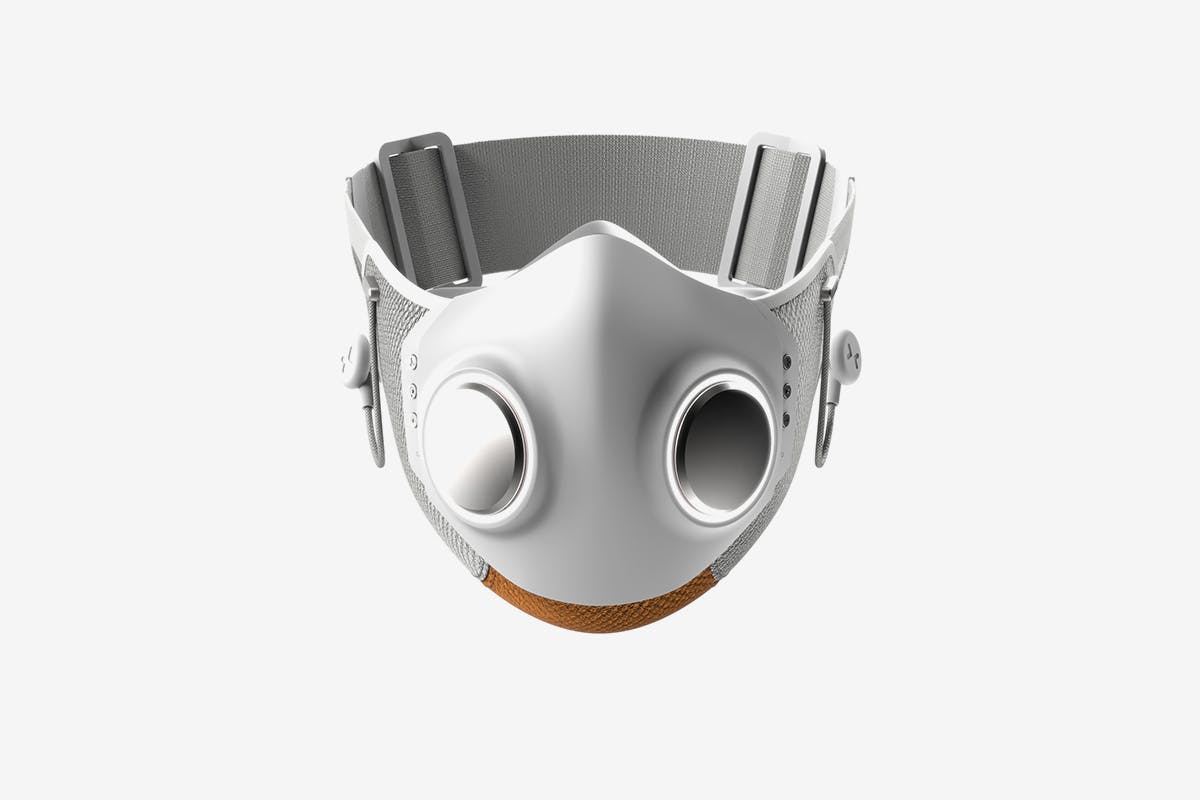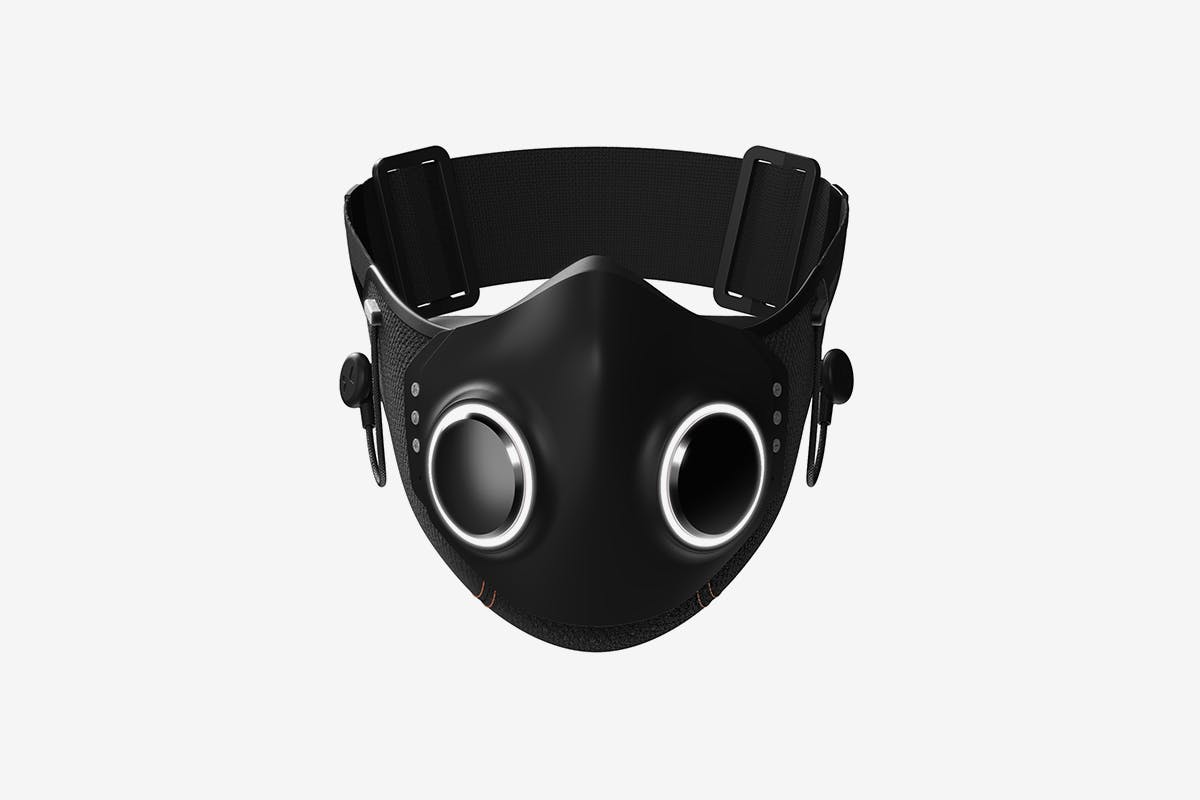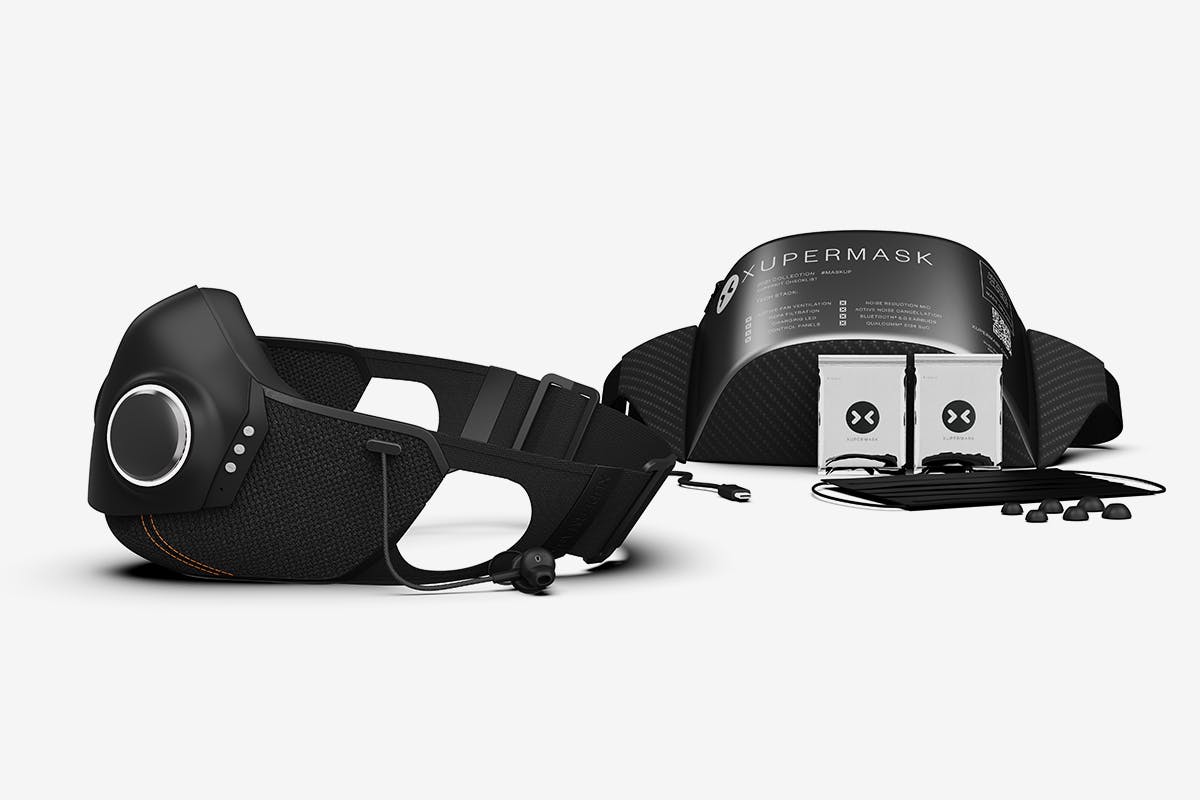 XUPERMASK comes optioned in two colorways of white/gray/orange and black/black/orange, and is made with a silicone face seal and secured by an elastic strap that easily adjusts to various face shapes. Dual three-speed fans and HEPA filters offer enhanced breathability, as the mask comes with a three-month supply of HEPA filters, in addition to multi-size ear tips, a USB-C charging cable, and a fabric mask.
Unfortunately, XUPERMASK sold out this morning in just nine minutes. But to learn more about the innovative design — which will hopefully be restocked — follow here.