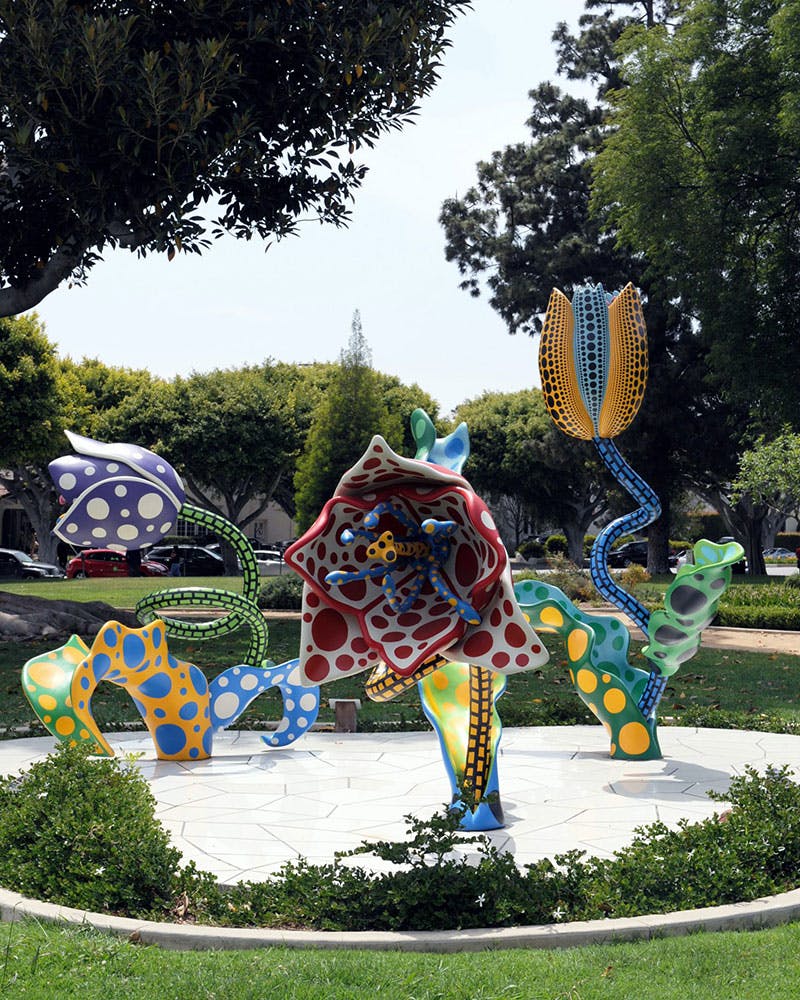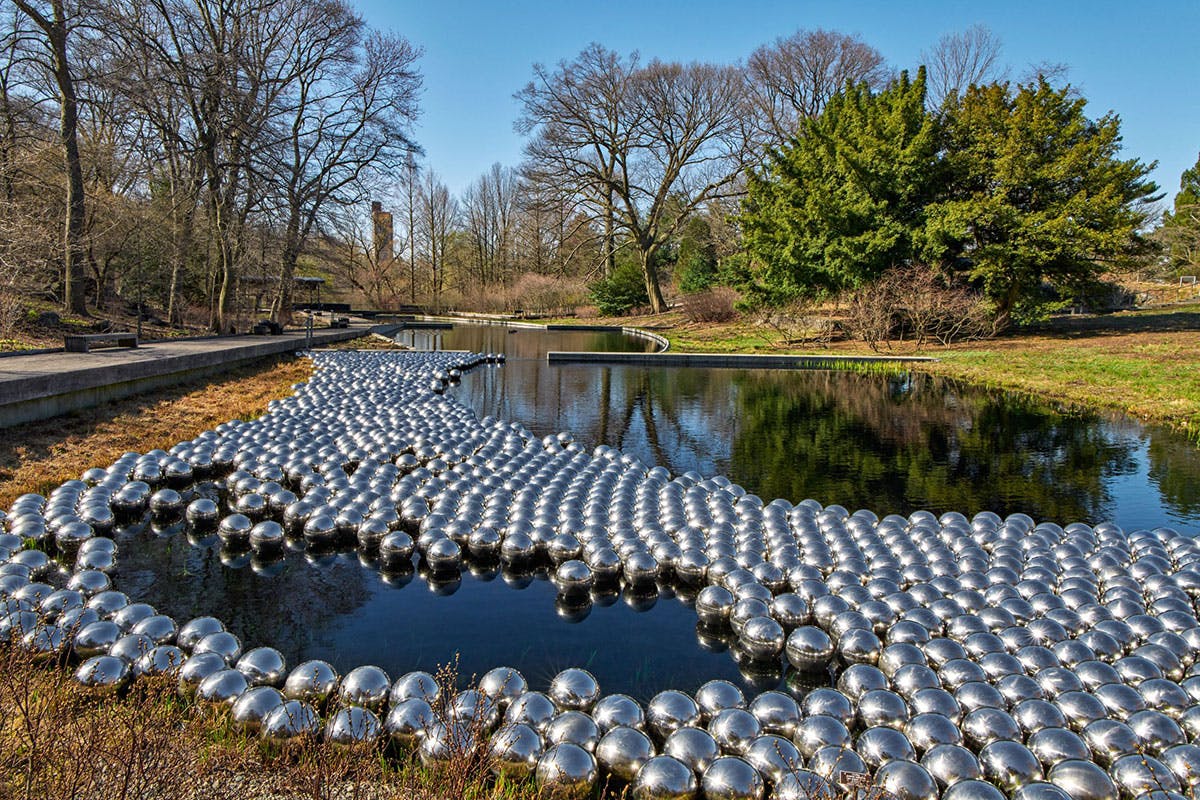 Yayoi Kusama is about to unleash her colorful world on the New York Botanical Garden with her landmark exhibition "KUSAMA: Cosmic Nature."
From whimsical pumpkins to polka-dot flowers, nature has always been the iconic Japanese artist's playground. In fact, Kusama has often cited plant life – specifically, the repeating pattern of flowers – as the mythic origin of her concepts of obliteration, infinity and eternity she explores in her practice. So it's fitting that she makes a virtual return to the city of New York – where she lived between 1958 and 1972 – at none other than the city's botanical garden.
"KUSAMA: Cosmic Nature" puts the artist's work on glorious display in multiple installations all across the garden, conservatory, and library building, to be stumbled upon like you might encounter a beautiful flower in nature. The comprehensive show includes signature pieces such as her mirrored environments and organic forms, colossal polka-dotted sculptures, mesmerizing paintings of plants, and, of course, an infinity room. Several of these pieces have been newly created and will be displayed alongside archival works that have never been publicly exhibited.
"For Kusama, cosmic nature is a life force that integrates the terrestrial and celestial orders of the universe from both the micro- and macrocosmic perspectives she investigates in her practice. Her explorations evoke meanings that are both personal and universal," said guest curator Dr. Mika Yoshitake. "Nature is not only a central source of inspiration but also integral to the visceral effects of Kusama's artistic language in which organic growth and the proliferation of life are made ever-present."
"KUSAMA: Cosmic Nature," finally opens on Saturday, April 12, after a year-long postponement due to the pandemic. You can get tickets here.