This article was published on July 22 and updated July 23
Big week for all things YEEZY GAP. First, Ye announces his redesign for GAP's Times Square store. Then, he drops a video game as fans queue around the block to get in the new space.
Now, YEEZY GAP is branching out to other American states, though this is no conventional drop.
This should come as no surprise: Ye doesn't do anything the easy way.
On July 23, YEEZY GAP Engineered by Balenciaga will begin rolling out via "vans" in major American states.
Los Angeles, Chicago, and Miami were all confirmed destinations and offer locals three hours between 12 p.m. and 3 p.m. to head to the YEEZY GAP drop zone — specific locations revealed through sparse flyers — like some sort of Yeezus-themed ARG.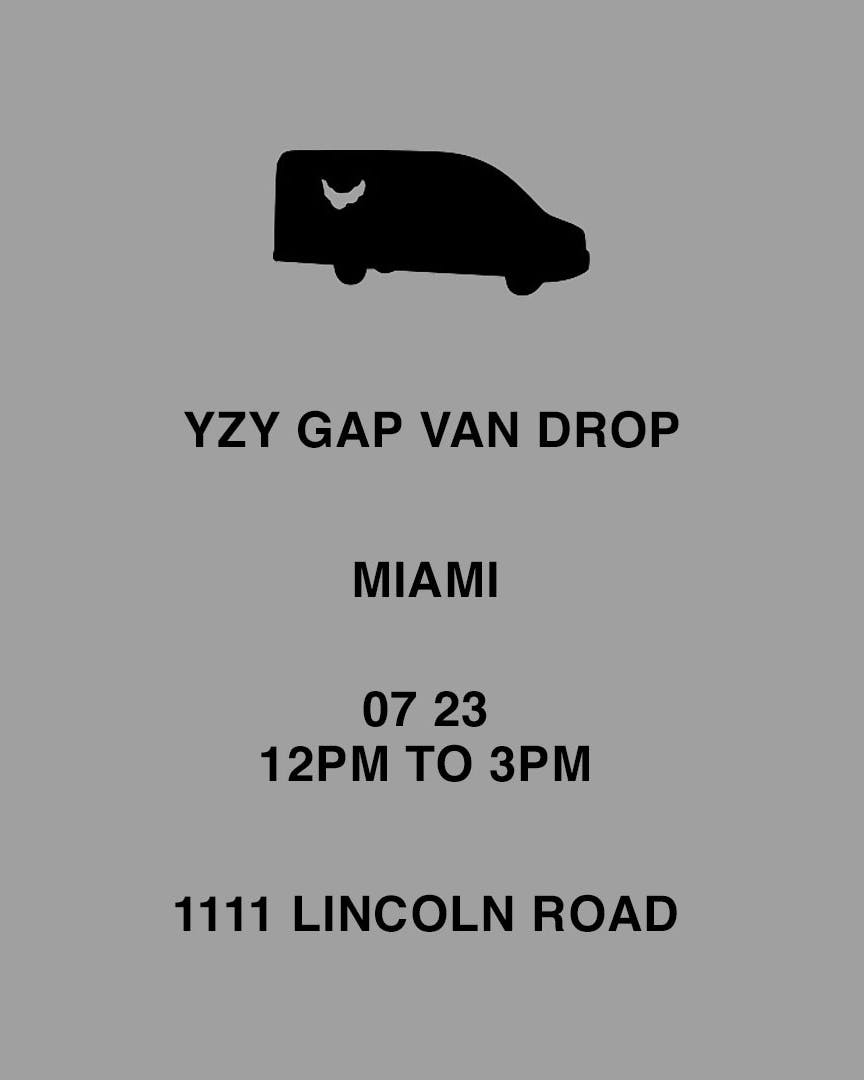 No vans in your city? No problem: YEEZY GAP will also simultaneously launch at 45 American GAP stores the same day.
Locations are in Arizona, California, Connecticut, Florida, Illinois, Massachusetts, Missouri, New Jersey, Ohio, Oklahoma, Pennsylvania, Tennessee, Texas, Virgina, and Washington; 45 GAP stores in all. Here's a complete list.
Highsnobiety has been in touch with a representative for YEEZY GAP and let's just say that there's much more on the way.
Stay tuned. We'll have all the updates as they arrive.
The whole thing with the vans smacks of Ye's infamous armored truck YEEZY giveaway from a few years back, wherein the DONDA rapper and few famous cohorts took his hometown with heavily armored vehicles.
Eager fans mobbed the slow-moving cars, as free YEEZYs were dished out from the rear.
Of course, we can only assume that the vans delivering YEEZY GAP will be similarly armored, not only for the safety of the product therein but because Ye loves a big truck and a tank or two.
Not many other musicians own a personal Ripsaw EV2 (estimated value: $500k), after all.
There's little confirmed about the July 23 YEEZY GAP drops — what the stores look like, if they've been similarly redesigned at all, how much YEEZY GAP will actually be in stock.
But it's a safe bet to posit that the releases will be as much of a madhouse as that armored truck YEEZY launch, if not more, given the explosive reaction to the Times Square YEEZY GAP store.
Ye has big plans for his GAP partnership and this shock-drop expansion is merely a taste of what's to come.
There's the physical aspect, wherein YEEZY gap is made available direct to the fans, but there's also some planned stuff that goes beyond our mere mortal realm.
In other words, typical Ye.