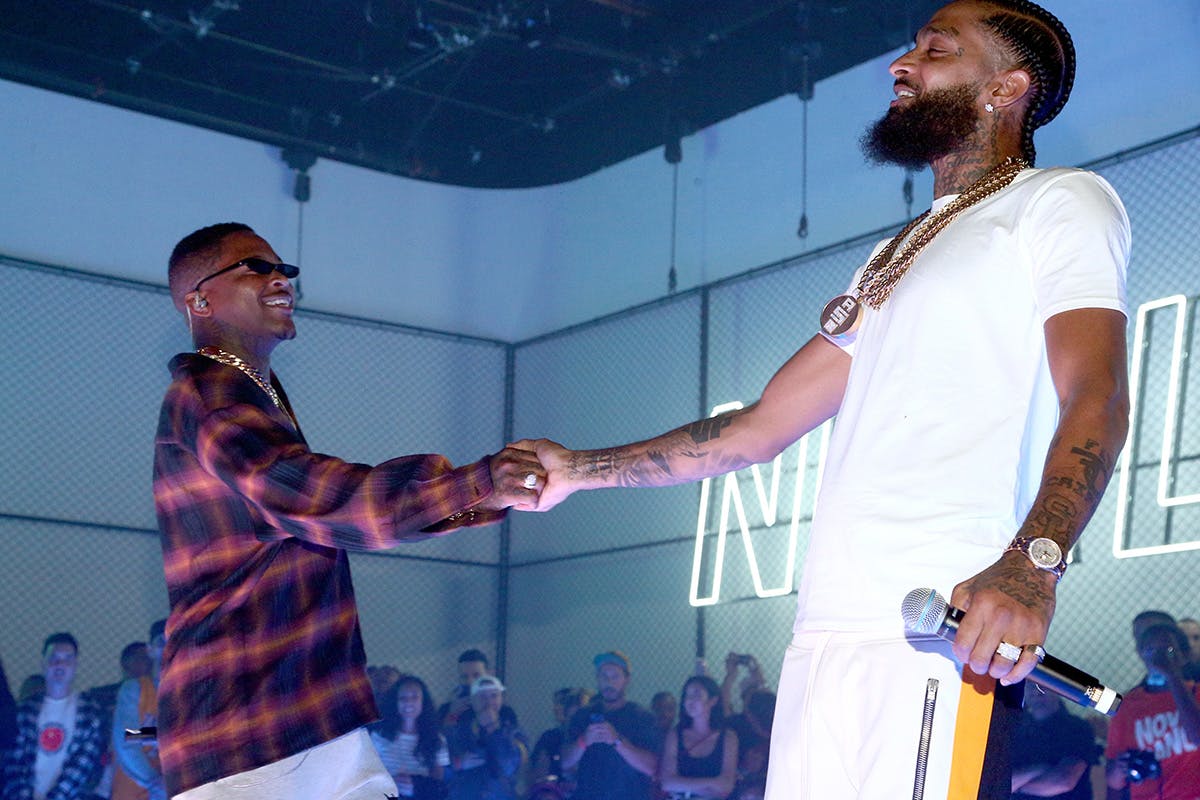 Joe Biden's election as the next president of the USA and, more importantly, Donald Trump's ousting from office has sparked celebrations across the country. And YG and Nipsey Hussle's anti-Trump anthem "FDT" has understandably rocketed to the top of the charts.
The politically-charged song, which stands for "Fuck Donald Trump," peaked at No. 1 on the iTunes charts just hours after Joe Biden won the election.
The protest song was released when Trump was in the running to become the Republican Party's presidential candidate in 2016. However, streams and sales soared by over 300 percent on election day this year and surpassed more than one million streams on the day the polls closed.
YG celebrated the track's success, by paying tribute to his collaborator and friend, the late Nipsey Hussle. "I know @NipseyHussle goin crip crazy right now!" he wrote on Twitter.
"FDT" isn't the only song that has been trending. Given recent events and Trump's imminent departure from the White House, Miley Cyrus' "Party in the U.S.A." and NSYNC's "Bye Bye Bye" have been doing numbers too. With the former landing lands at No. 36 and the latter No. 81 on the iTunes charts, despite being 11 and 20 years old respectively. The songs have since been picked up by multiple radio stations across the country.