Zegna is no stranger to the outdoors. Quite the opposite. The luxury label's heritage is rooted in a 100-square-kilometer natural territory in the heart of the Biella Alps in Northern Italy. Know as the Oasi Zegna, the exceptional area of wilderness was first delineated by Ermenegildo Zegna in 1910 for a restoration project, and it has remained a grounding force for the brand ever since, inspiring collections, palettes, and fabrics season after season.
For Winter 2022, rather than take inspiration from the Oasi Zegna's tumbling plains and undisturbed forests, the collection is created to explore it. From skis and helmets to trekking boots and high-tech performance clothing, the range comprises pretty much everything you'd need to venture through the Oasi Zegna in the midst of winter. It also debuts the brand's latest eyewear innovation — the Zegna Luce foldable shades.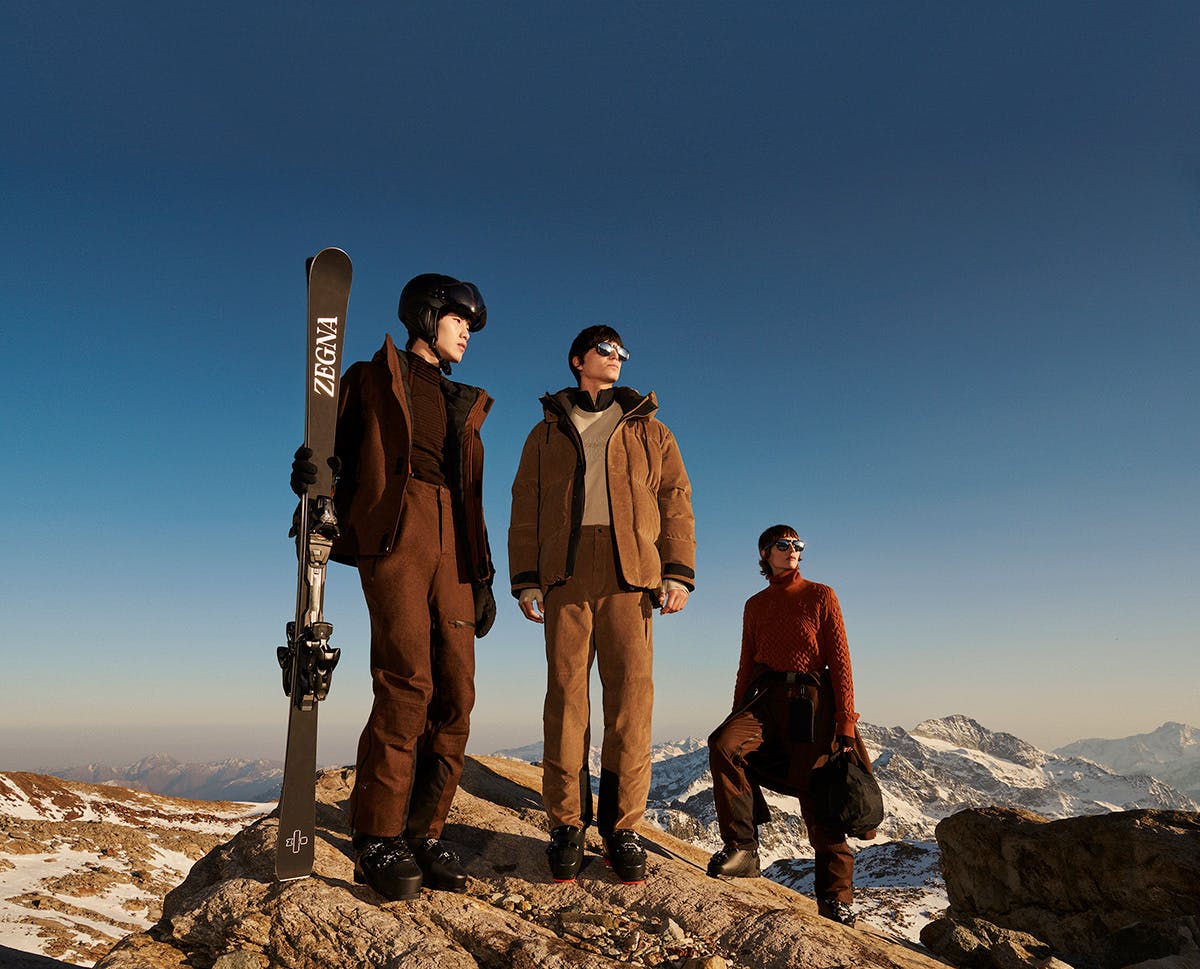 Whatever your outdoor escape of choice, shades are an essential piece of gear, especially as the sun's rays are even harsher at altitude. For that reason, Zegna kicks off this season's offering with a stylish, versatile, and robust pair of sunglasses. Called Zegna Luce, the sunglasses boast a classic retro frame shape and a hinge at the bridge that makes them foldable, meaning you can compact them to the size of your palm and slip them away in a sleek, stainless-steel case.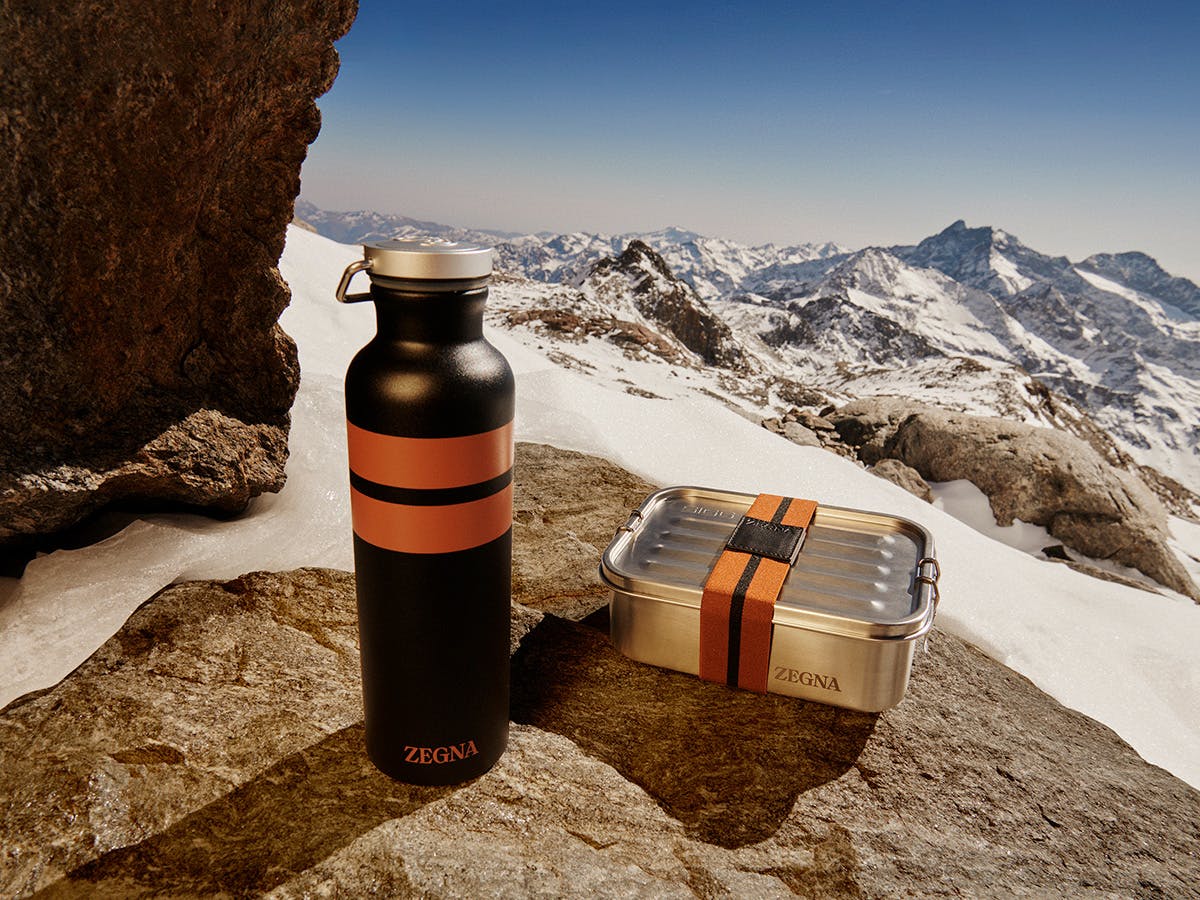 Designed to perform in every weather condition, Luce's lenses are finished with a special coating that repels water droplets, oil, and impurities (which reduce visual quality) and makes them easier to clean. The frames are custom-made using a special type of acetate that comes from renewable sources and is produced by Mazzucchelli exclusively for Zegna. Wrapping around the tips is the collection's signature double-stripe Vicuña-colored graphic, which is inspired by a 26km road paved in the 1930s that connects Oasi Zegna to local communities.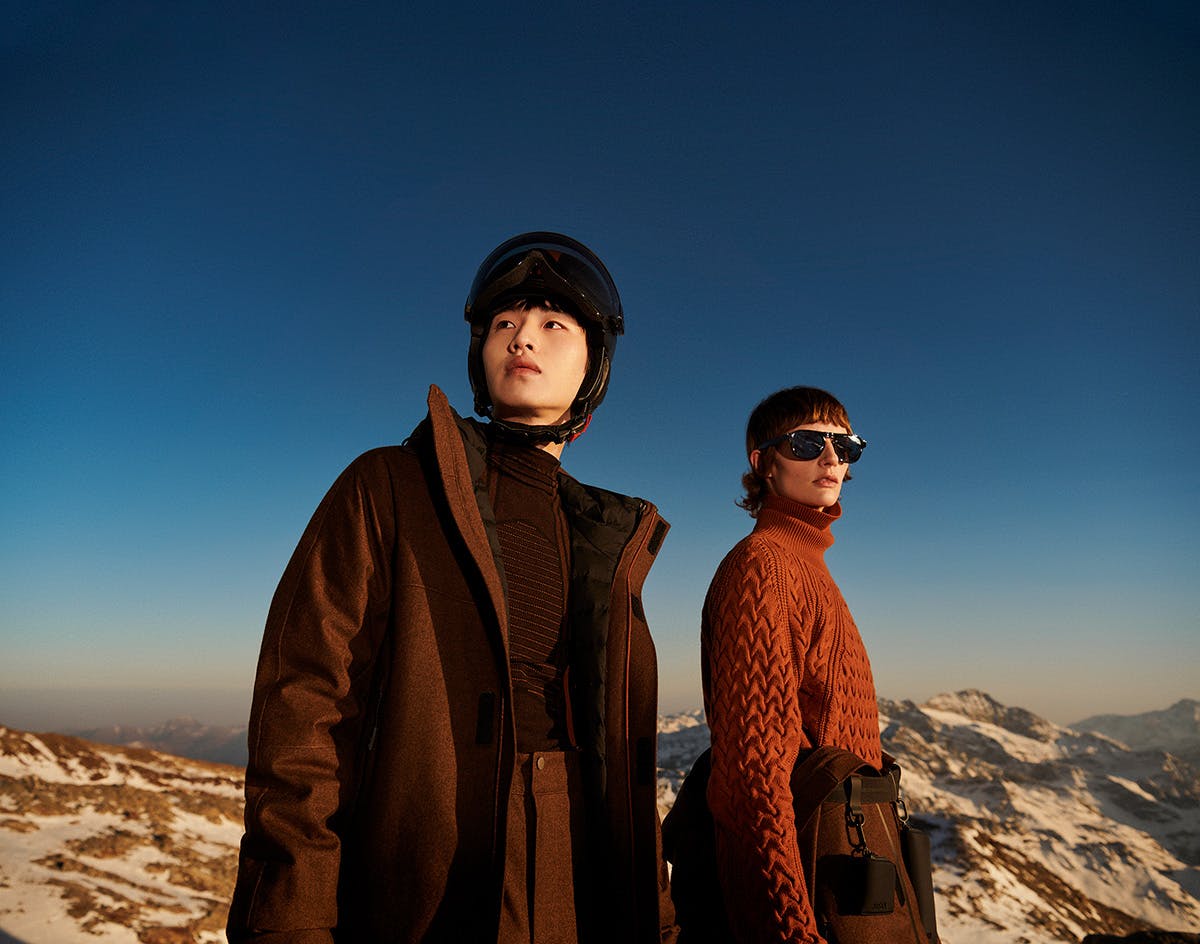 Alongside sunglasses and apparel, Zegna has partnered with esteemed names in the outdoor space to create a series of one-off, collaborative pieces of equipment. There is a robust-looking TX Top GTX boot designed with La Sportiva, ergonomic ski poles crafted by outdoor equipment brand TSL, a pair of high-performance skis from zai, and a one-off edition of Garmin's Venu® 2 Plus Smartwatch. Each piece merges Zegna's appreciation for luxury with the respective expert's technical know-how. So if you're setting off on a winter adventure, or just after some A-grade luxury outdoor gear, look no further — Zegna's Outdoor Collection definitely has you covered.
Shop the collection here.